MEET THE NDLOVU YOUTH CHOIR || THREE TUNES TUESDAY
Most of us, who follow shows like American Got Talent and British Got Talent, I can only imagine, that we are accustomed to viewing a lot of talent acts. These are wonderful opportunities to find incredible musicians who are pushing limits and redefining the craft of creating music into mainstream genres from all over the world. I have been keeping an eye on a lot of acts and also monitoring them, but I believe Ndlovu Youth Choir is the one act that I am most in love with.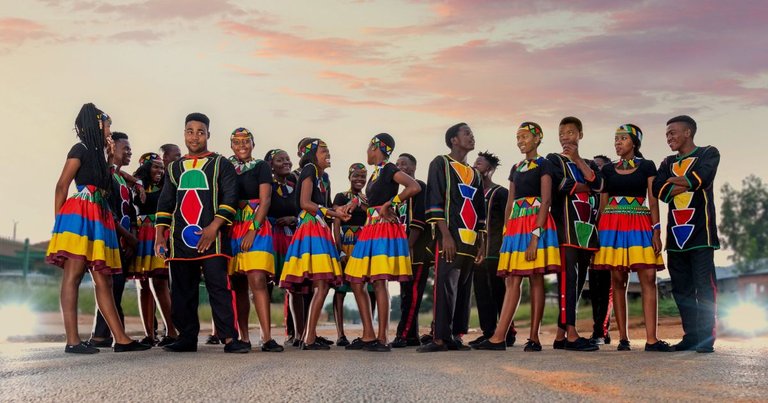 I have always enjoyed watching choir performances because they are both exciting to sing in and much more beautiful to hear. The Ndlovu Youth Choir is not an exception, as it was founded by children in the South African village of Limpopo.The choir director who visited them was able to start a movement that eventually resulted in the creation of a notable youth choir with a presence on stages all over the world despite the fact that these kids did not stand a chance of living the best lives due to the poor economic conditions in their neighborhood, but music has given them a voice, it has changed the economic condition in that village, as the community is benefitting from the musical success recorded by the Ndlovu Youth Choir.
[Source]
The harmony and depth of voices are so wonderful that they thrill my skin. They made songs in their native tongues, which I enjoy. No matter the language used in creating their song, you would never deny how much it pierces our souls, we still appreciate it since it encapsulates the passion of making music.Special thanks to @ablaze for giving me the chance to share my favorite three songs by this outstanding youth choir.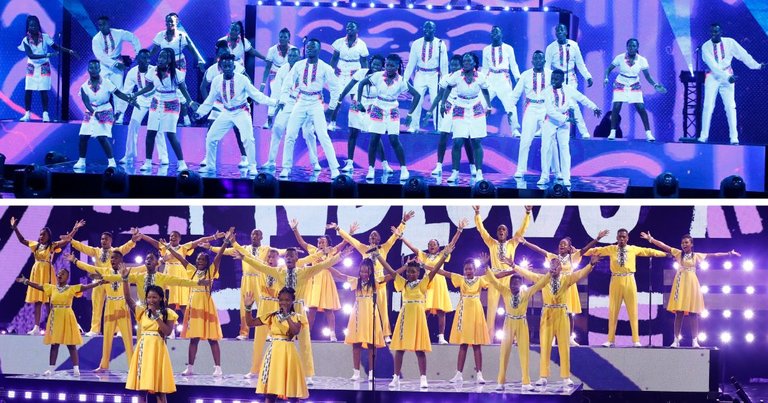 They exhibit emotions in their purest form, as expressed in the song's lyrics. It is more fascinating to listen to because of the spectacular showcase of their voices and harmonies. When listening to their covers, you never know what to anticipate, and that is exactly what I want in music.

Top on the list would be "Circle of Life"
Original musician: Elton John
Cover: NDLOVU YOUTH CHOIR
One of the well-known songs from the "Lion King" movie, which depicted the lion king's ascent to the throne and voyage, was incredibly inspirational for young people like us. The Ndlovu Youth Choir provides a strong beginning to the song and then harmonizes nicely into the verses and chorus, making the song both heavenly to listen to and to hear them sing. The solos are also too fantastic to ignore; their blending with the chorus and accompanies by a loud but heavenly backing sound will give you shivers. Amazingly wonderful cover.
From the day we arrive on the planet
And, blinking, step into the sun
There's more to see than can ever be seen
More to do than can ever be done
There's far too much to take in here
More to find than can ever be found
But the sun rolling high
Through the sapphire sky
Keeps great and small on the endless round
It's the circle of life
And it moves us all
Through despair and hope
Through faith and love
'Til we find our place
On the path unwinding
In the circle
The circle of life

Song: Shape of You
Musician: Ed Sheeran
Cover: NDLOVU YOUTH CHOIR
One of the finest songs ever written by the legend Ed Sheeran, which broke the world and became a song we all adored. It was expertly put together. This magnificent song, which is nothing short of perfection, was transformed by the Ndlovu Youth Choir into the language of South Africa. The chorus was harmonised to fit the rhythm of the original song, and the fact that they split the song into different parts while still harmonizing makes it even more amazing. It was beautifully delivered.
The club isn't the best place to find a lover
So the bar is where I go
Me and my friends at the table doing shots
Drinking fast and then we talk slow
And you come over and start up a conversation with just me
And trust me I'll give it a chance now
Take my hand, stop, put Van the Man on the jukebox
And then we start to dance, and now I'm singing like
Girl, you know I want your love
Your love was handmade for somebody like me
Come on now, follow my lead
I may be crazy, don't mind me
Say, boy, let's not talk too much
Grab on my waist and put that body on me
Come on now, follow my lead
Come, come on now, follow my lead

Song: Bella Ciao
!From :House of Papel*
Cover: NDLOVU YOUTH CHOIR
Our favorite song from the film "Money Heist" is simply a fantastic song with the best musical arrangement and a very strong message! RESISTANCE!!... The Ndlovu Youth Choir decided to alter the original song, resulting in an absolutely stunning song infused with southy language that makes it difficult to resist moving your body and moving with the vibe. This time, it would be cruel not to incorporate the great Amapiano genre of South Africa into this amazing cover. It's very lovely to listen to.
Una mattina mi sono alzato
O bella ciao, bella ciao, bella ciao ciao ciao
Una mattina mi sono alzato
E ho trovato l'invasor
O partigiano portami via
O bella ciao, bella ciao, bella ciao ciao ciao
O partigiano portami via
Che mi sento di morir
Source of all lyrics is from [Source]
---
---