One Night In Space with the African Giant
I grew up in streets of Africa, specifically in Nigeria's southern region. You must be aware of where you are growing up from. I grew up in a time when possibilities were scarce, when there was radicalism and internal strife. These were the circumstances, but my parents insisted that I understand that I was expected to attain my objectives in life regardless of the circumstances.
Music has always been an important part of any Nigerian childhood, beginning with the ancient classics and culminating with the great Fela Kuti, who was regarded as an activist with his magnificent musical journey.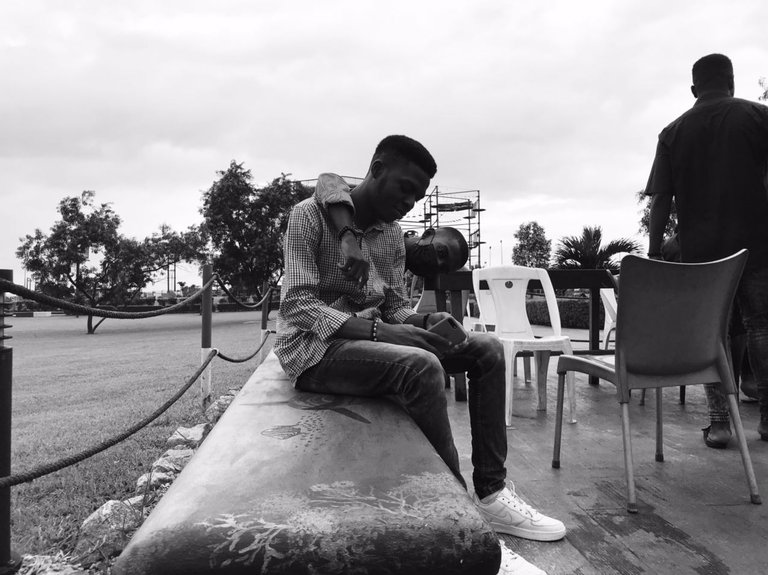 I recall listening to "Like to Party" by a Nigerian musician named "Burna Boy" for the first time in High School, that's when I discovered him. It had a wonderful sound, a languid groove, and pure lyrics that were unlike anything else on the radio stations at that time. This sound made an instant connection with me. Afrobeats is the continent's most popular music genre, but this musician named Burna mixed reggae, pop, and other genres into Afrobeats, resulting in an Afrobeat infusion.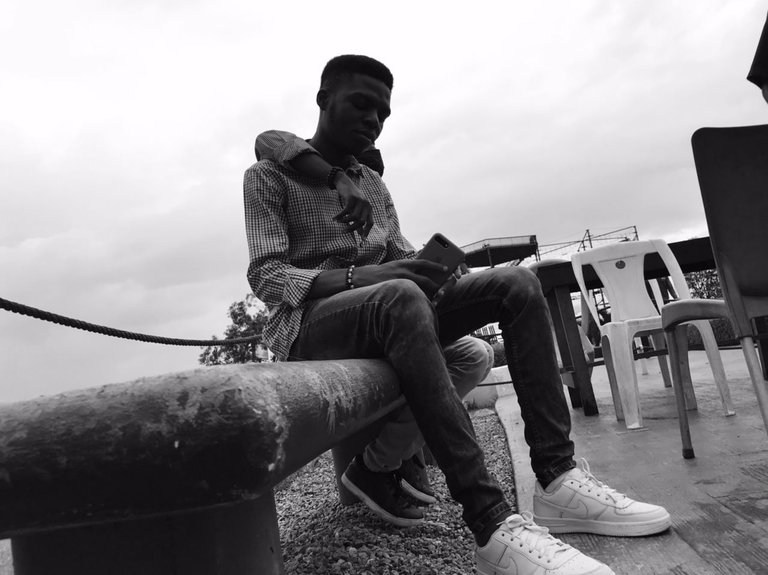 I dashed to Google to see where this young promising talent originated.
Guess what ???
He was from the same area as I was.
I knew he was talented; anyone with a good music taste could easily recognize that he was going to become the face of African music, and that his journey would inspire young kids like myself, but my friends and so many others at the time turned off his sound; I was quite surprised to see people's reactions to a big potential .He expressed so much through his songs, I was religiously devoted to his sound from a young age. It altered my life because I discovered that it doesn't matter where you come from; what counts is where you're going to. He sang about how Life threw obstacles in his path with every step he took, but he never lost confidence in it, and it favored him.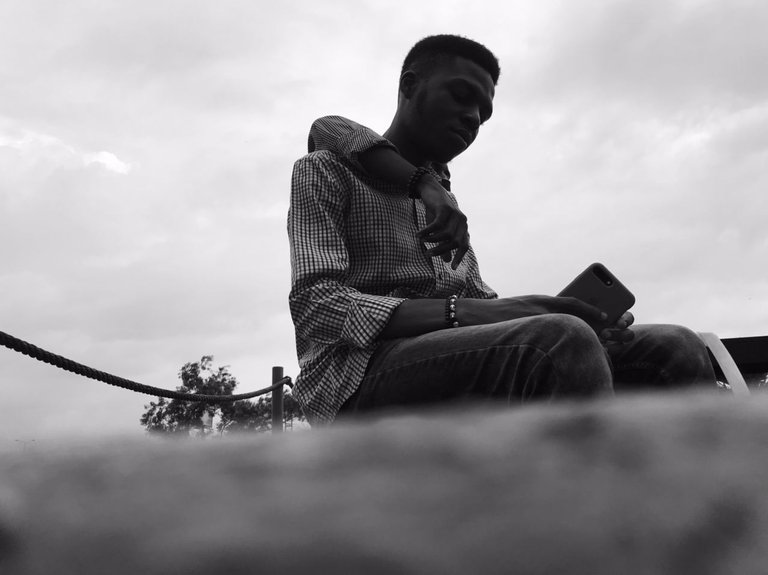 I sleep and wake to Burna Boy's music, which instantly lifted my spirits. I recognized that our lives were simply a sequence of phrases, and that I would be the one to create my own chapter in history, that I was born to be great, and that nothing could stop me from reaching my objectives. BURNA BOY was my Culture, and his music was so important to me that I would never settle for anything less. I couldn't stop myself from listening to his tunes, which were like scrolls of wisdom. He felt like my Prophet, he seemed to have been sent from on high.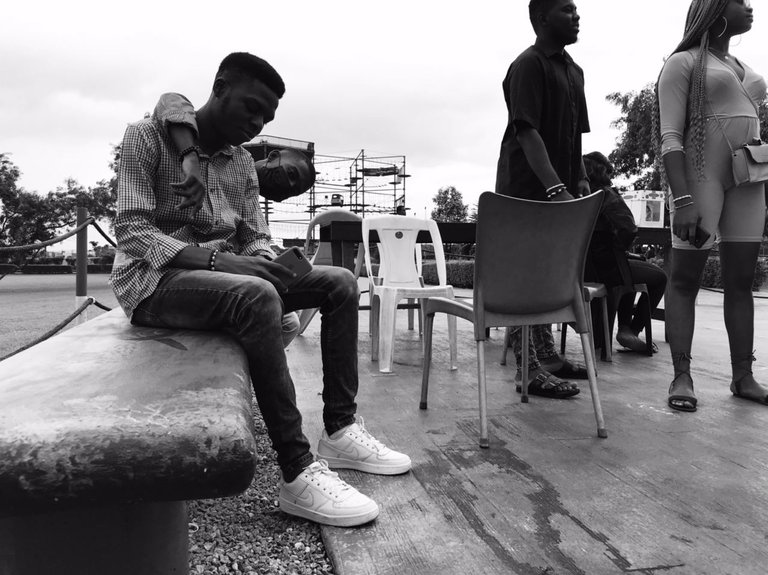 I had a period when I was down and unhappy, and all I had to do was listen to Burna Boy songs to feel better; it is my life medication. I'm usually concerned that the number of times I stream his music will lead him to have a sore throat. He has the best band on the continent and sings without auto tone, I burn a lot of metabytes on YouTube watching all of his shows. He seemed to be making the sound once more.
I found Burna in 2012, and now, in 2022, he's on his way to become Africa's best musician.
What could be a better story to read than this?
He has reminded the world in a decade why ignoring his voice was a tremendous mistake. When I consider how far I've come in the previous ten years, I'm proud of myself for persevering and believing in myself.

ONE NIGHT IN SPACE
Burna Boy, a Grammy Award winner, was the first African musician to sell out Madison Square Garden in New York, which was a watershed moment in African music and history.
I watched Burna Boy's show "One Night in Space" on Livestream by 2 a.m on the 29th of April 2022 with Busta Rhymes introducing the African Giant for what would be labeled the Greatest Performance in African Music History, the Arena was packed to the rafters.
Burna, who always comes with a Space Drift to underline that he is a super hero delivering his music to save the world, got the party started with a bang.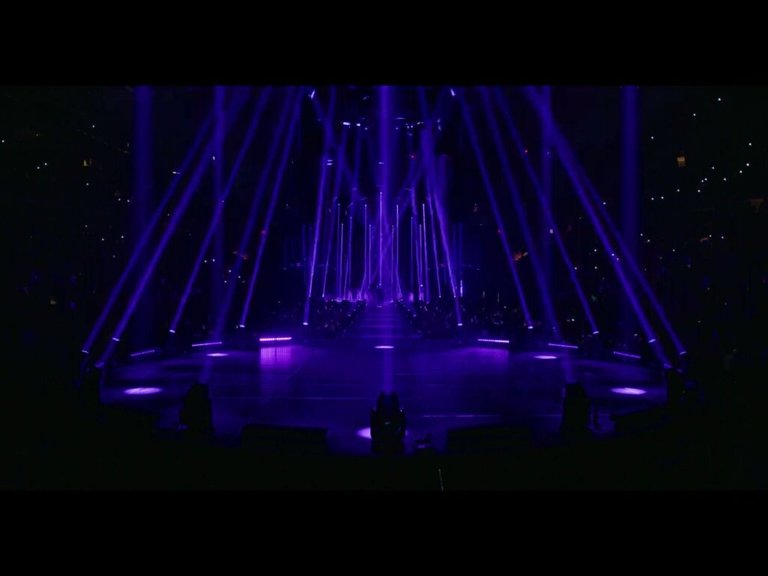 [Source]Time stamp:06:09
The Legend Cameroonian musician Youssou N'Dour kicks off the show with the popular music called "Africa" as he transits into LEVEL UP which finally introduces Burna boy on stage...I almost felt like crying because it was a dream come through to witness this achievement, it takes my life back to the days of recovery and reflects on the amazing journey I have had and Burna boy also
[Source]Time stamp:10:08
Burna tells us how he never dreamed he'd get to this level, his obstacles, and how he'd be remembered as a LEGEND on Level Up, the first song on the Grammy Award-winning album Twice as Tall. He continues by saying that his fans should never give up and that we should all strive to improve. BELIEVE!!!!!!!!!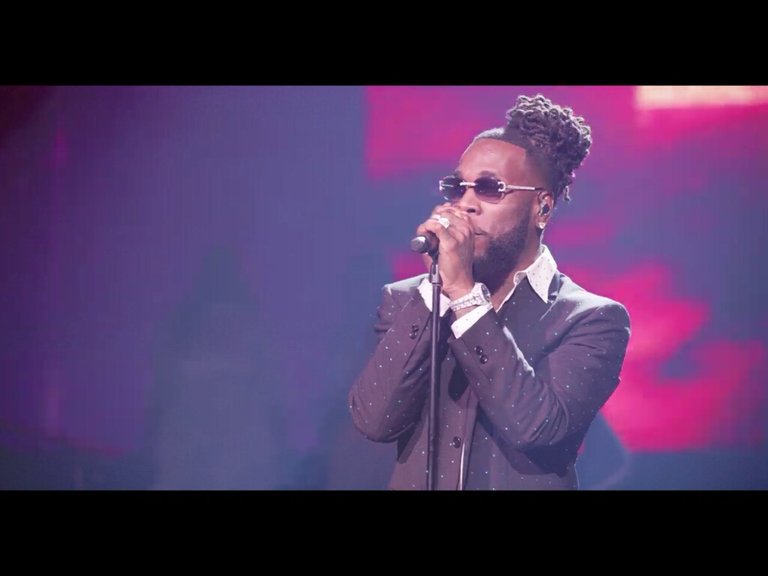 [Source]Time stamp:15:09
The vibe shifts to an African Vibration song called "Wetin dey Sup," which translates to "what's going on," with a simple message that Everything is fine; we must remember that we will one day return to our creator, but that before that happens, we will be recognized for our actions on this planet.

LOVE SONGS
It's time to celebrate Love, so the band plays "Pull Up," a song about asking someone precious in your life if they're okay, and telling them that you care about them and that they can pull up because you're waiting outside.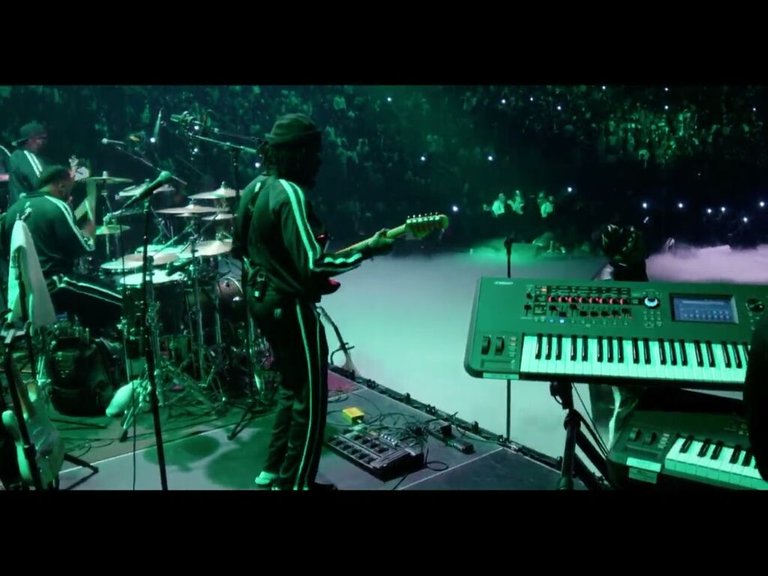 [Source]Time stamp:30:15
Burna sings the song "Rock Your Body", which is about having a special connection with someone, as well as vibing and rocking your bodies. Before returning to the song "Rock Your Body," which is about having a connection with someone special, vibing, and rocking your bodies, we paid a quick respect to Pop Smoke. We then move on to "Secret," of his African Giant album, and then sliding to "Location" in which British rapper Dave featured Burna Boy, the song is about asking her about her location so he can check on her. It's a crazy tune, to say the least...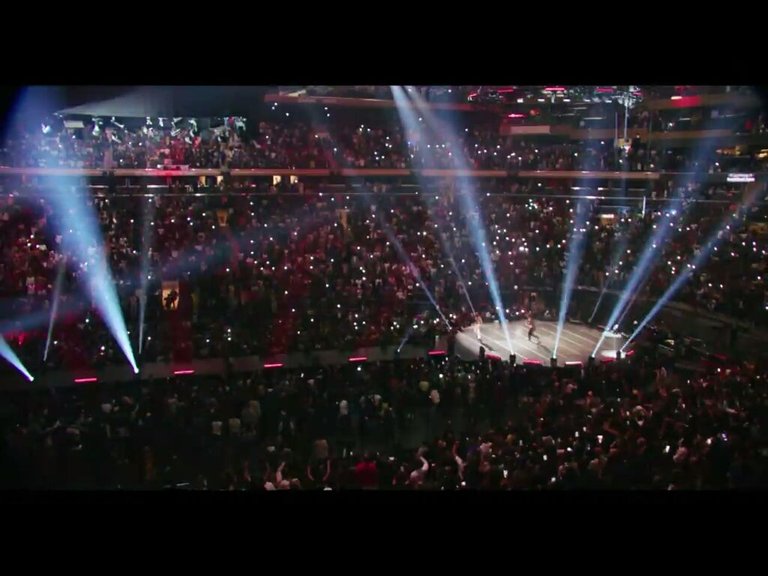 [Source]Time stamp:45:35
Burna decides to perform his African love song "Onyeka," which is an assurance song to someone special, assuring them that you love them so much that you will never leave them.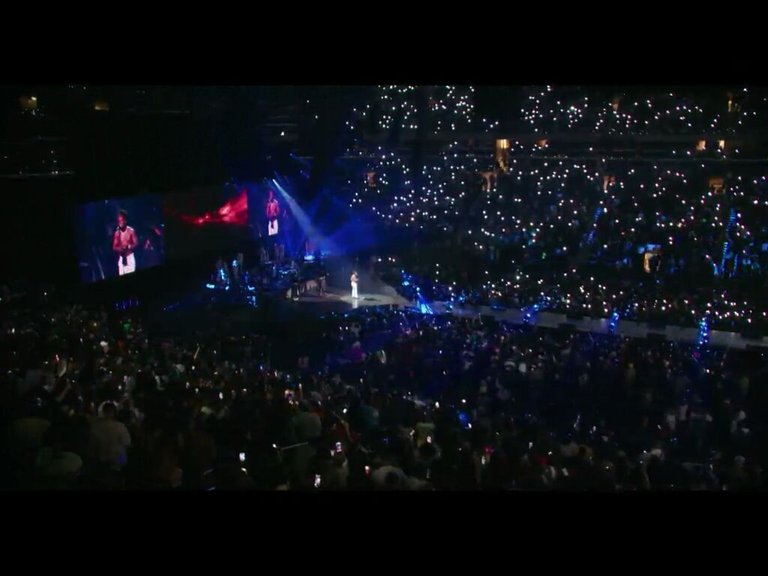 [Source]Time stamp:55:06

ACTIVISM
It was time to leave the Love songs behind and enter the "Spiritual Underground," as we dubbed it. It is about Africans discussing concerns in society such as bad government, poor working systems, and the struggles of every man and woman, as well as how we simply need a change.
The song begins with Burna Boy's song "Ja Ara E" from Beyonce's Lion King album, which is about life being a teacher for everyone, as they say about life being the best experience teacher.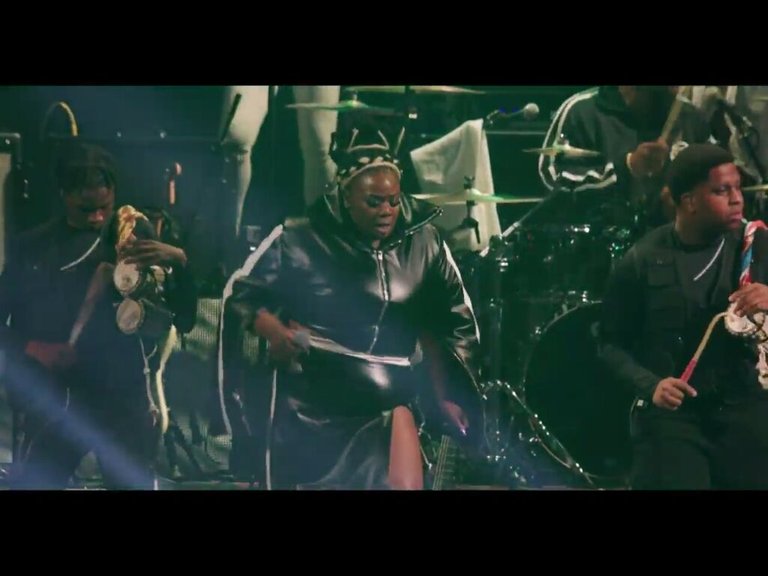 [Source]Time stamp:01:02:35
Pree Me, a sober song about how we live in situations where others don't give us the best type of love we deserve, and how we look back on our lives and would change nothing if we had a time machine. Everyone is attempting to prey on us, yet despite the adversaries, we will always survive.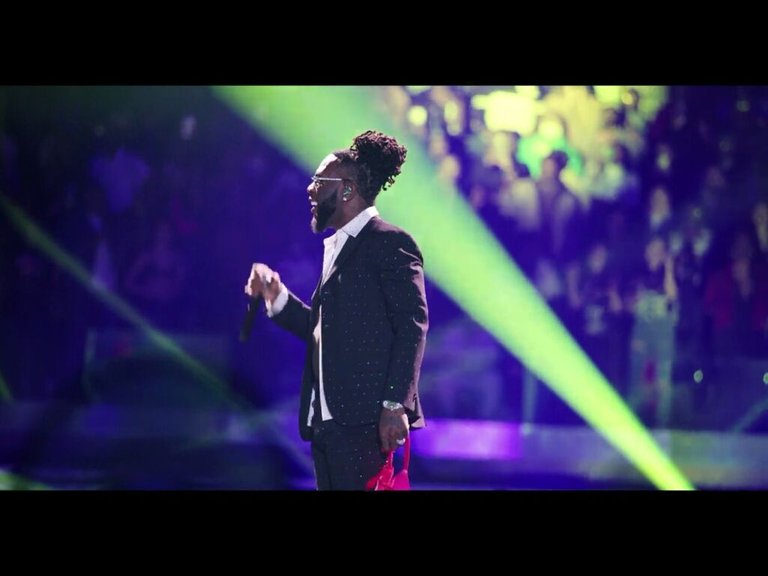 [Source]Time stamp:01:20:35
Burna Boy sings "Spiritual," "Another Story," which speaks about our independence, the hardships of the poor, the corrupt government, and how man strives to survive on a daily basis in these situations, and "Wetin Man Go Do," which means "What would man do" in all of these issues.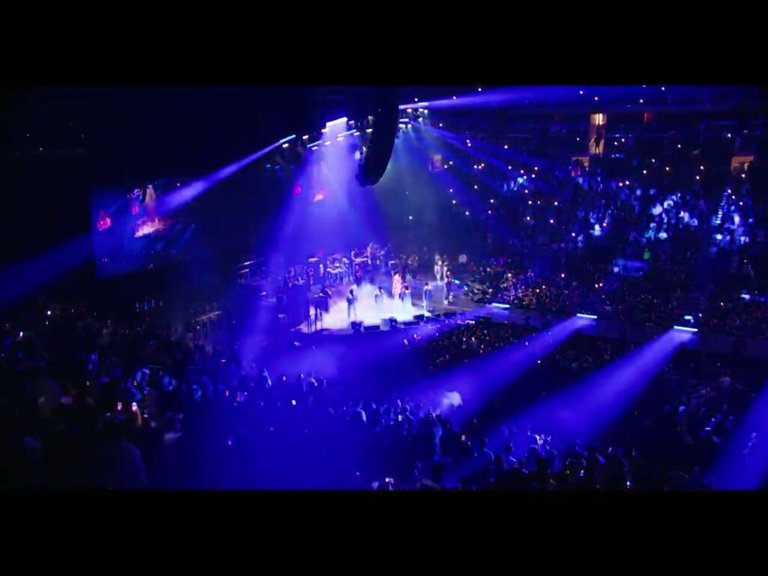 [Source]Time stamp01:45:45

AFRICAN PARTY VIBES
The concert concludes with a demonstration of our PARTY VIBE as Africans. We love to party and dance with our many dance moves, so it was time for the crowd and streamers to go crazy.
Burna Boy kicks off the beat with his song "Alarm Clock," which is basically a wake-up message to everyone that it's time to be attentive.We move on to another song, "Wonderful" which celebrates how terrific everyone is and how wonderful we are all.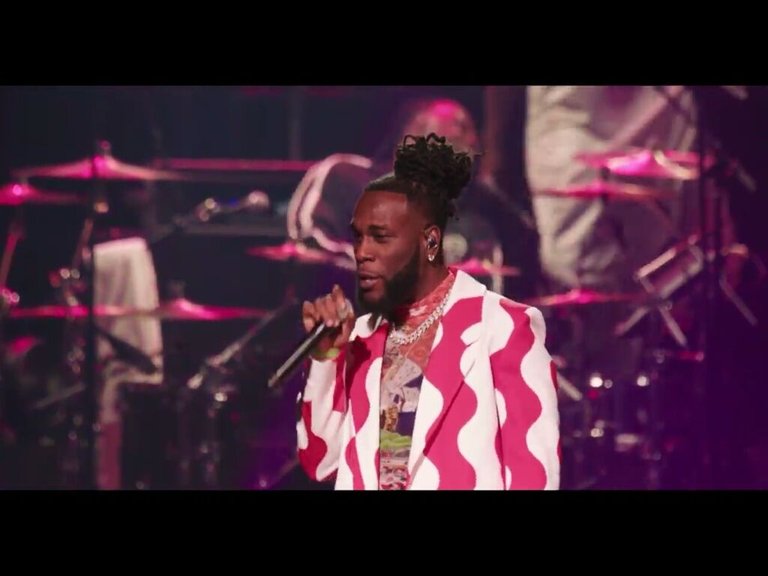 [Source]Time stamp:02:01:35
Burna Boy drops singles like Odogwu Like to Party Questions 23 Anybody On the Low Jerusalema Killin Dem as the band transitions into Afrobeats smashes.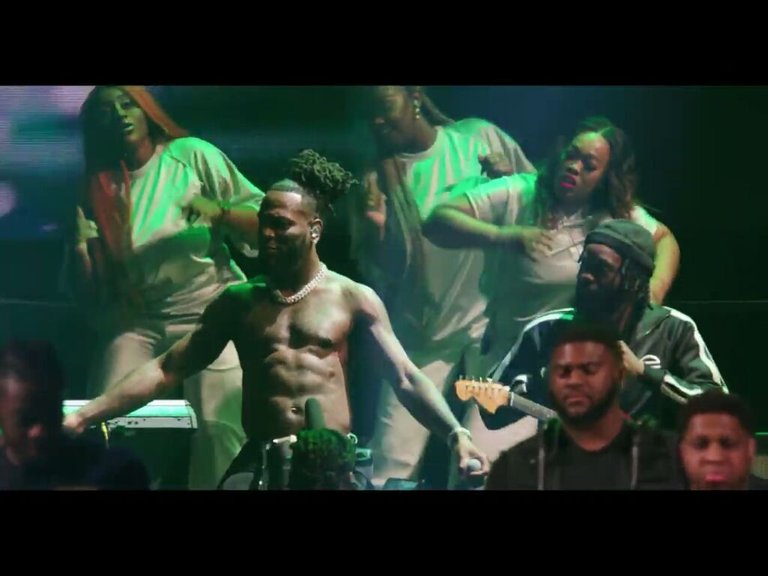 [Source]Time stamp:02:05:35
All of the best Afrobeats tracks with the best beats from around the world.
The Outsiders' National Anthem, which is sung by Burna Boy fans, brings the show to a conclusion... Burna Boy brings the show to a conclusion with a performance of "Ye," which he performs as he becomes increasingly upset.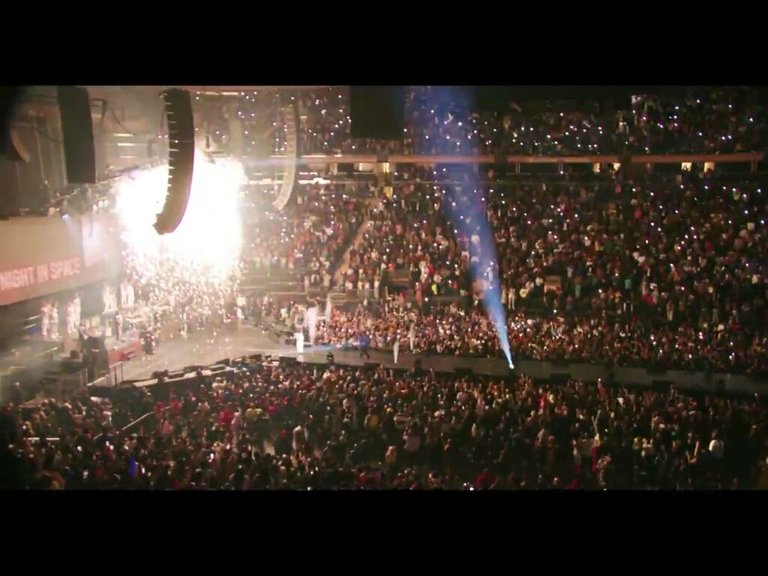 [Source]Time stamp02:16:35

CONCLUSION
Burna Boy's life is enough history to be taught to future generations in schools; he has inspired many of us, including myself, to never settle for less than the best, to keep pushing and believing, to trust in God, and to believe that the forces of nature will always listen to you.
Always remember that it's all about how you'll be remembered; your past has no impact on your future; setbacks are always small stumbling blocks, but the comeback is assured and larger.


WATCH THE FULL SHOW HERE:
All pictures are mine unless otherwise stated
The screenshot were sourced with time stamp at the time it was taken
---
---