Online or Printed Materials ? Which Do You prefer?
Hello and welcome to my blog.
I feel so excited to answer this weeks contest by #hivelearners #community I went as far as getting other people's opinions just to show you how serious I took this question. I didn't want to be dogmatic about it in as much as I have my reservation, I'm still open.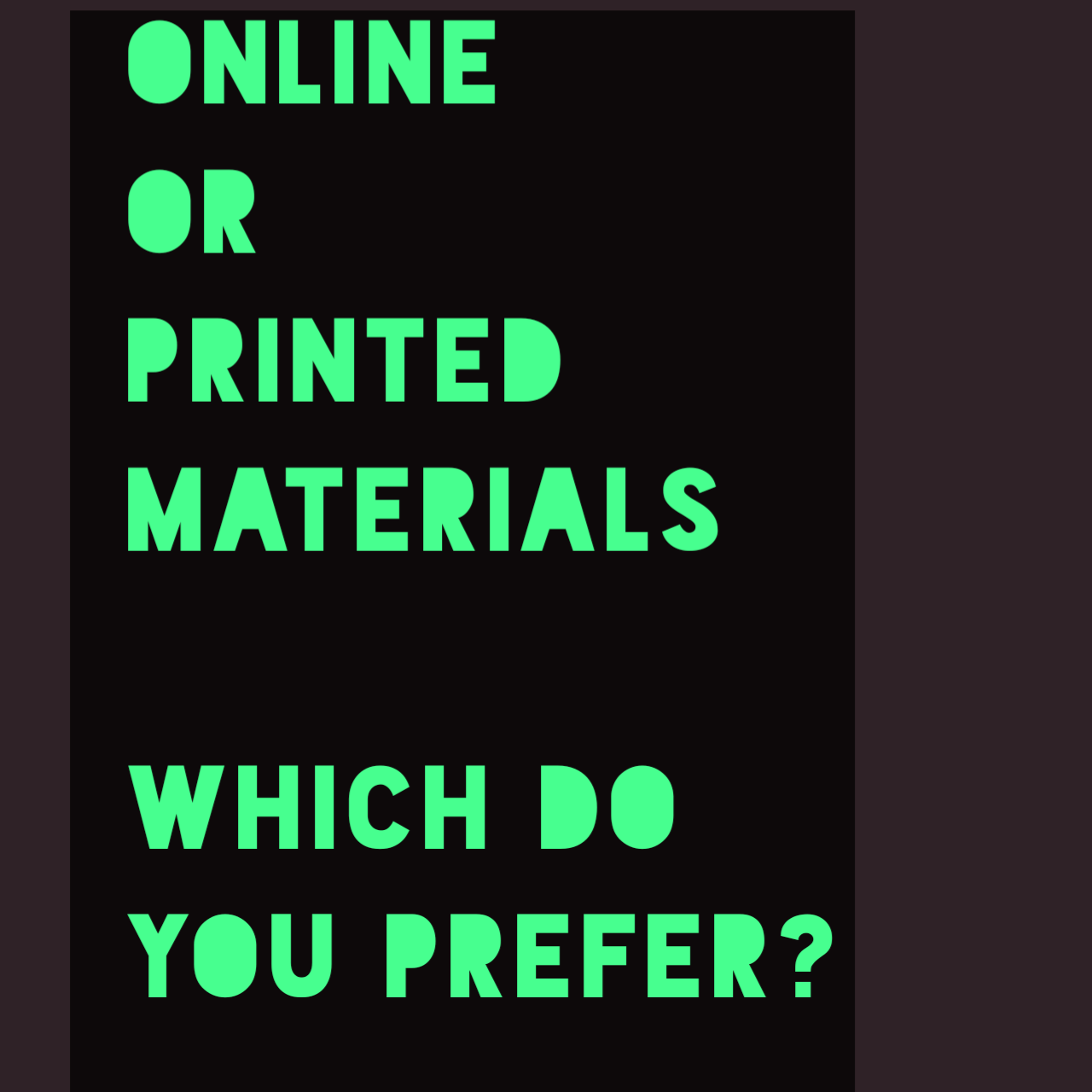 Online or printed?
I asked some kids yesterday which do they prefer and they shouted "I prefer to read on my phone" I was shocked and I asked them why they choose their phones they said reading a book can be so boring and that they get easily tired.
This choose is also applicable to many young and old today, my generation is that which can get every information and answer with just a click on the next link or even scroll to the next page within seconds, and book doesn't hold such an attention.
No doubt reading on an electronic device have an advantage. For example the search Feature helps one to get information quickly.
Reading from an electronic device have a number of helpful tools that makes reading really fun. For example,with a click or a tap, you can find the meaning of a word, you can play audio,watch a video related to the topic,or even get access to information through a hyperlink. With all These features does it mean that there is no value to reading a printed material?
When it comes to deeper study, I prefer to read a paper copy. My reasons?
Attention. when I'm reading on a screan, pop-ups and notification often distract me from what I'm trying to focus on. It's easier for me to be sidetracked by an unrelated app or even be tempted to reply my messages.
Comprehension. the level of comprehension when reading on a screen and a printed paper can't be compared. Research has also proved that.
Instead of reading a material, we just skim through, that's because we want to gather more information as quick as our eyes can carry and our fingers too.
I'm not saying skimming is not good, the problem is that it now become our mode of reading and as a result a lot of us now develope the habit of breezing through a materials without grasping the meaning and message.
Retention. I tend to remember the things I read from a printed material then from an online reading. Reading on an electronic device can drain ones mentally and even make it harder for us to remember what we read. Reading a printed book help memory and create a visual map to where you got the information from and it serve as a memory bookmark. So for me to absorb the information more deeply I prefer a printed material and it helps me to recall the information better because I learn it better.
Bottom line
Just be balanced. It's not a matter of using either of the two medium. Both of them have advantages. Some persons can comprehend well when reading with an electronic device some can't. Being reasonable will help us consider which one is suitable for us.
Thanks for reading
---
---