Portrait of a demonic female - Original artwork. (ENG-ESP)
This is a portrait of a girl with a somewhat intimidating appearance due to her horns on her head and those that come out of her neck, she wears a necklace with a small skull of a fairy hanging on her neck, of which they are enemies because the fairies destroy everything that the race of these demons take care of, just to make them angry. I hope you like it.
Este es un retrato de una chica con una apariencia un poco intimidante debido a sus cuernos en la cabeza y los que le salen del cuello, lleva colgado en los cuernos del cuello un collar con una pequeña calavera de un hada de las cuales son enemigas porque las hadas destruyen todo lo que la raza de estos demonios cuidan, solo por hacerlos enojar. Espero les guste.
Sulphid.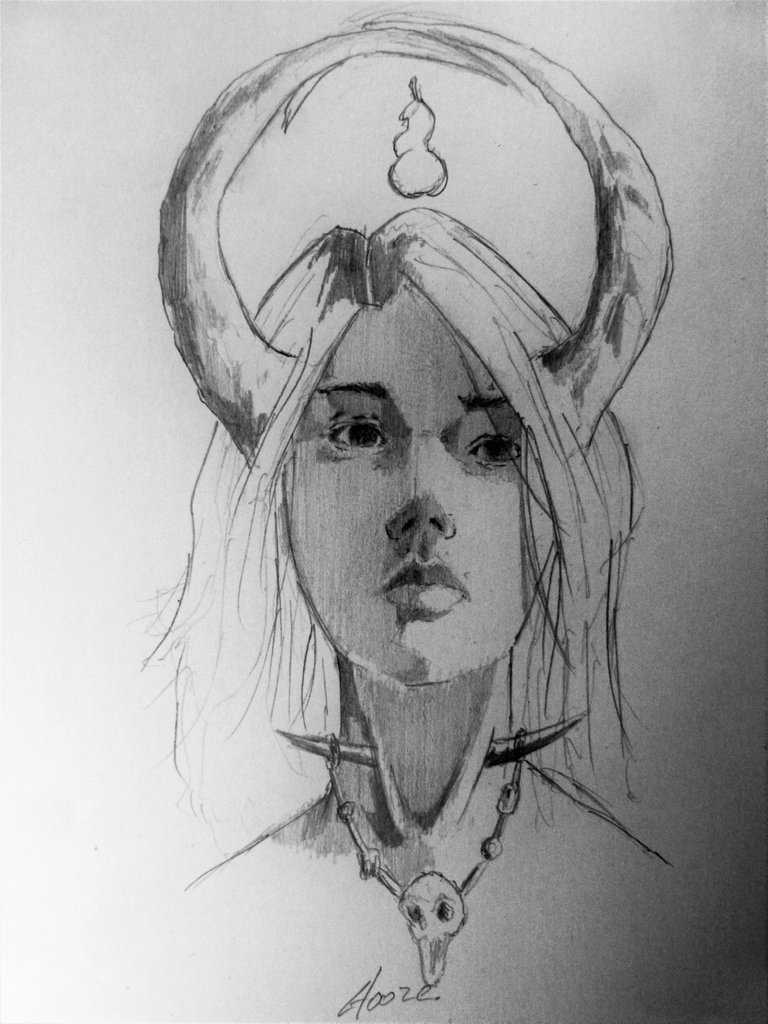 ---
First sketch of this drawing, originally it was going to be a drawing of a girl, normal, human, but then maybe change it a bit and make one of those drawings that I like to do too.
Primer boceto de este dibujo, originalmente iba a ser un dibujo de una chica, normal, humana, pero luego quiza cambiarlo un poco y hacer un dibujo de esos que me gusta hacer tambien.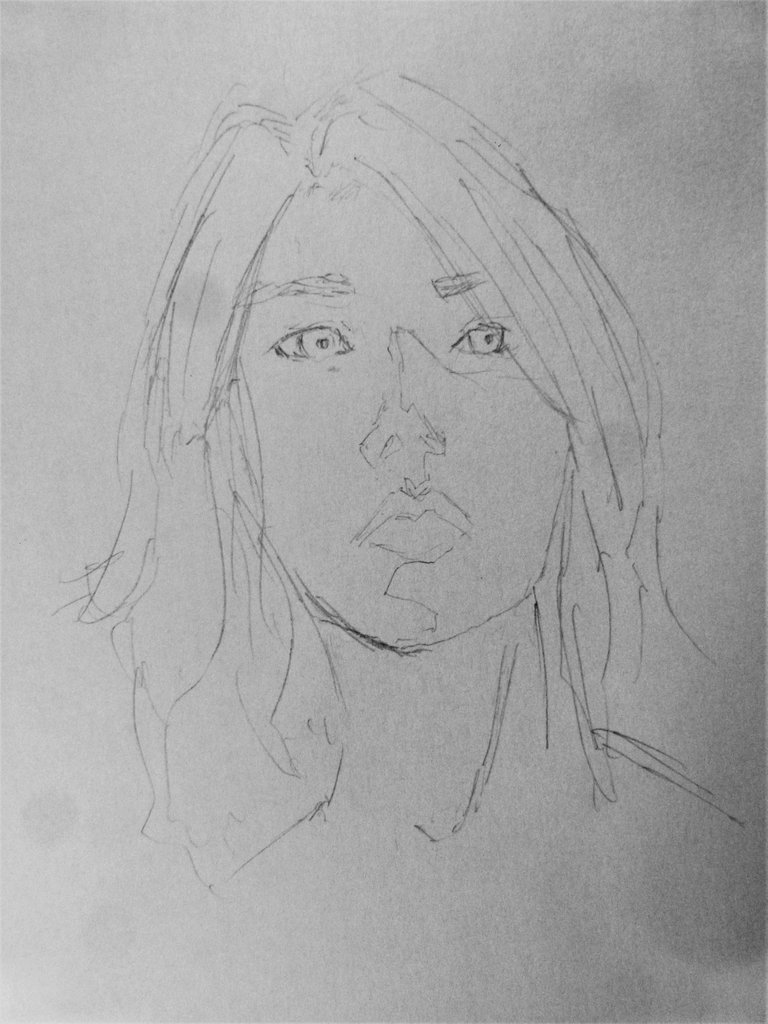 ---
Here I added everything I wanted to add to it and shaded the face with vertical lines to see how it would look with that type of shadow.
Aqui le agregue todo lo que queria agregarle y sombree la cara con lineas verticales para ver como se veria con ese tipo de sombra.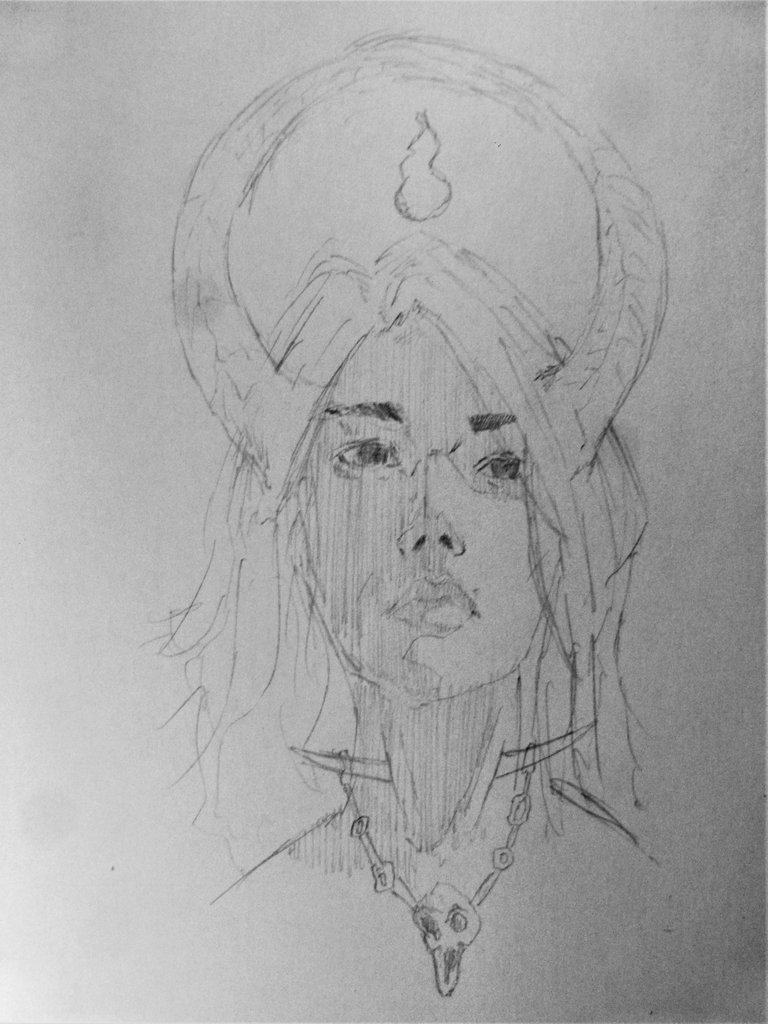 ---
Final work with the blurring on the face and other small details.
Trabajo final con el difuninado en el rostro y otros pequeños detalles.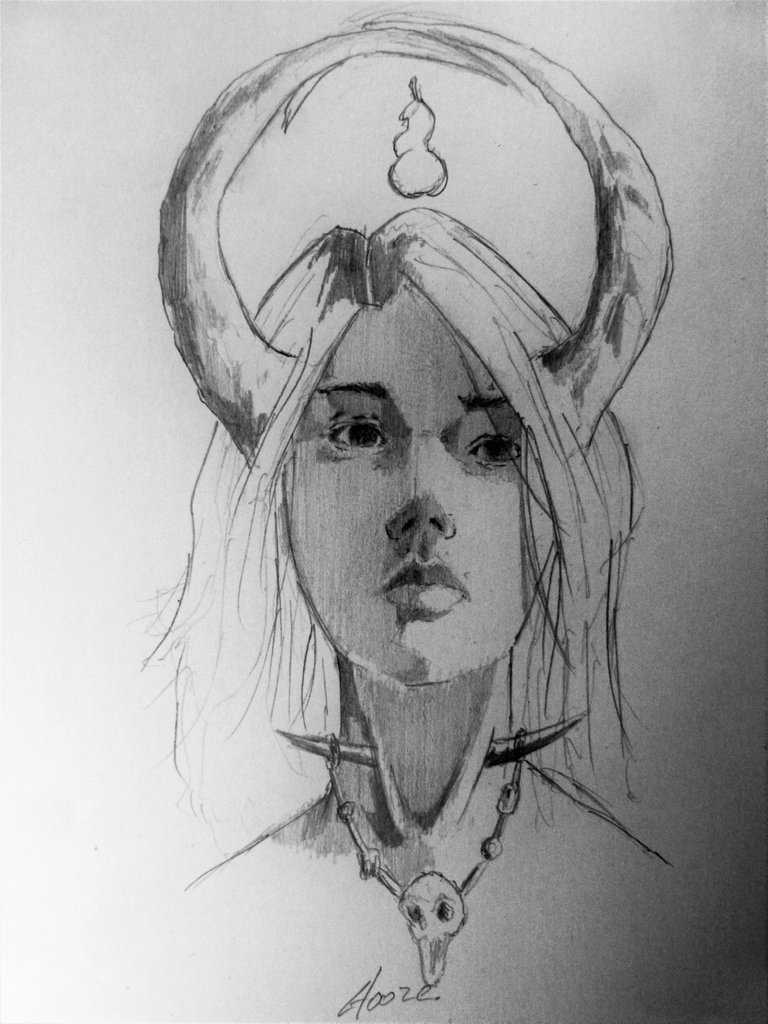 ---
---