The eyeless warlock and his servant - Original pencil artwork. ENG-ESP
This ancient warlock dedicated himself to finding a way to open portals since that was not his main ability, to bring back the petrified king, in his investigations he realized that when portals are opened, the most powerful creature in the world is attracted to them. that dimension, so he thought of using his power to tame to tame a dragon from the kingdom of Ryugo, the domain of dragons, they are incredibly powerful beings and revered as Gods, knowing that by opening another portal to the dimension where the petrified king remained, he would appear maybe another sword petrifying him or maybe some titan to kill him, he would need help and that's where the yugora dragon would help him.
The ancients are the primordial beings of the first galaxies formed after the creation of the universe, little by little they were gaining intelligence, the first being did not have a head and was only half a body, with many arms and carrying with it the severed head of one of his sons, with the passing of the millennia, lost their original form and acquired more intelligence and with this, a more human form, even with great powers but much less terrifying, their size also decreased, and this generation of ancients measured half of what the first generation measured and even so they are still gigantic, in the background you can see the hand of one holding a planetoid with the remnant of energy left by the corpse and next to it, a gigantic mountain.
este brujo se dedico a buscar la manera de abrir portales ya que esa no era su habilidad principal, para traer de vuelta al rey petrificado, en sus investigaciones se dio cuenta que los cuando se abren portales, se atraen a ellos la criatura mas poderosa de esa dimension, asi que penso en usar su poder de domar para domar un dragon del reino de ryugo, el dominio de dragones, son seres increiblemente poderosos y venerados como Dioses, sabiendo que al abrir otro portal hacia la dimension donde quedo el rey petrificado apareceria quiza otra espada petrificandolo a el o quiza algun titan a matarlo, necesitaria de ayuda y ahi es donde el dragon yugora lo ayudaria.
Los antiguos son los seres primordiales de las primeras galaxias formadas luego de la creacion del universo, poco a poco fueron ganando inteligencia, el primer ser no poseia cabeza y solo era una mitad de cuerpo, con muchos brazos y cargando con el la cabeza cortada de uno de sus hijos, con el pasar de los milenios fueron perdiendo su forma primigenia y adquiriendo mas inteligencia y con esto, una forma mas humana, aun con grandes poderes pero mucho menos terrorifica, su tamaño tambien fue disminuyendo, ya esta generacion de antiguos miden la mitad de lo que median la primera generacion y aun asi siguen siendo gigantescos, en el fondo se puede ver la mano de uno sosteniendo un planetoide con el remanente de energia que le quedo al cadaver y al lado, una gigantesca montaña.
The Eyeless Warlock.
Process down below.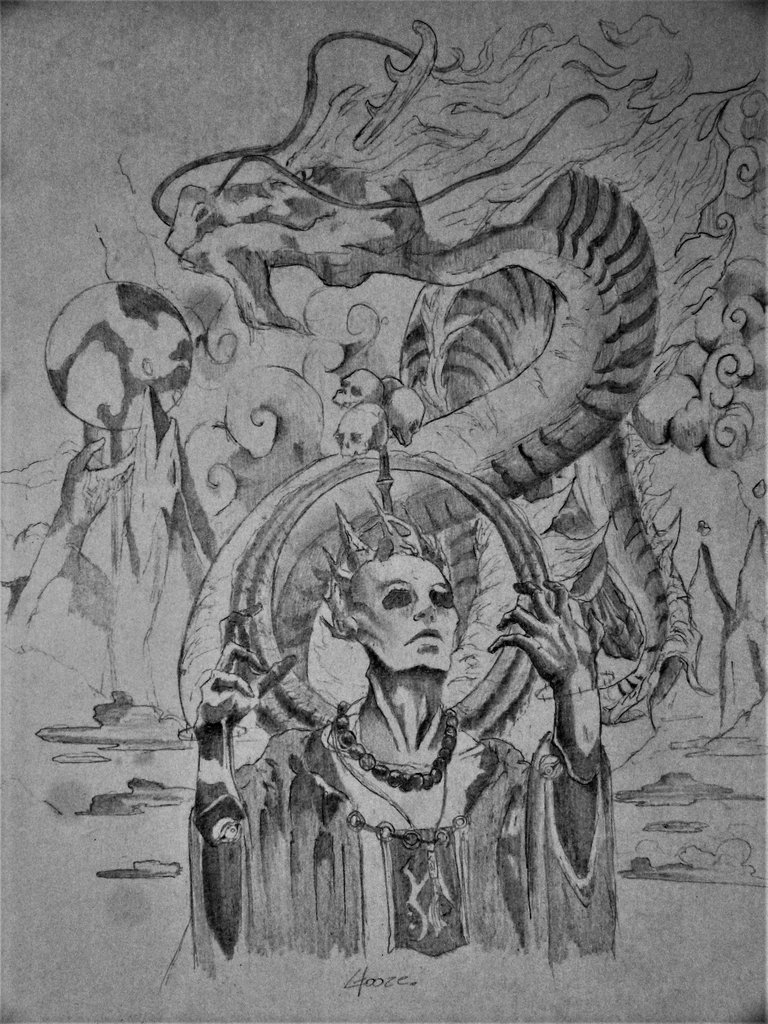 ---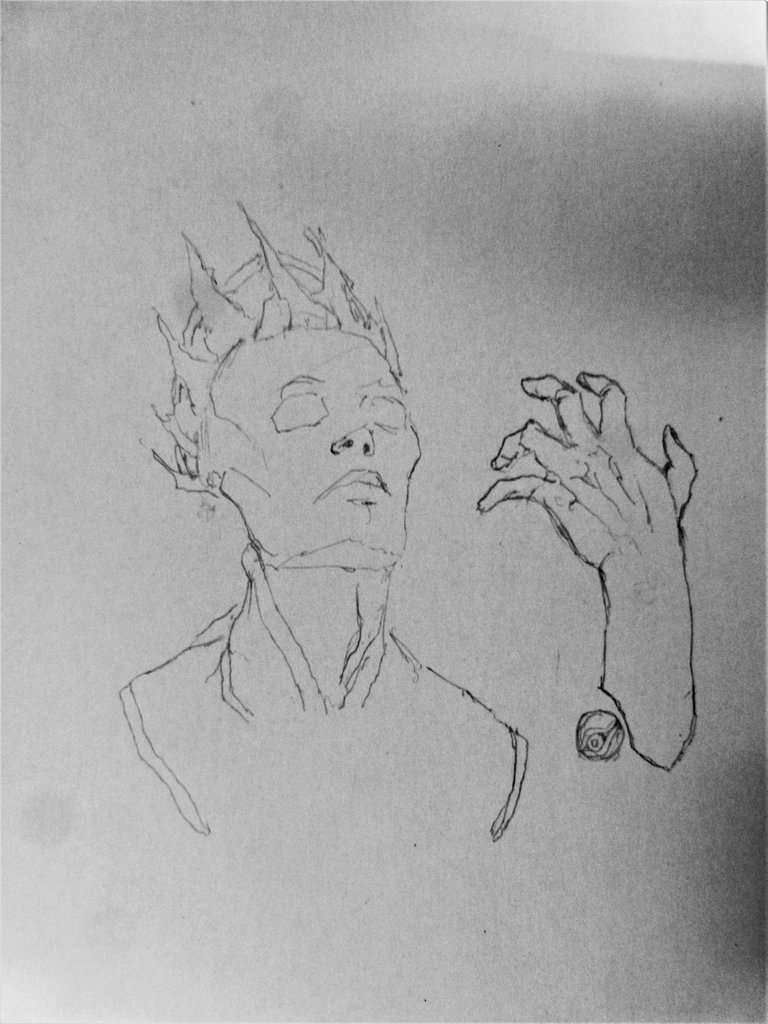 ---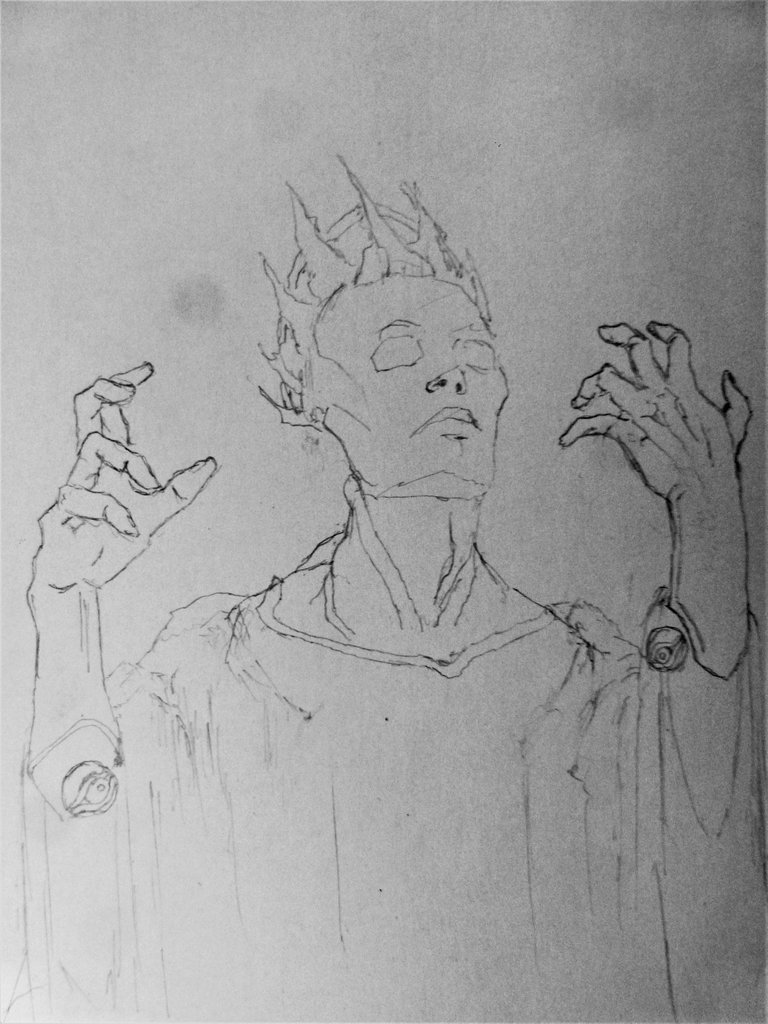 ---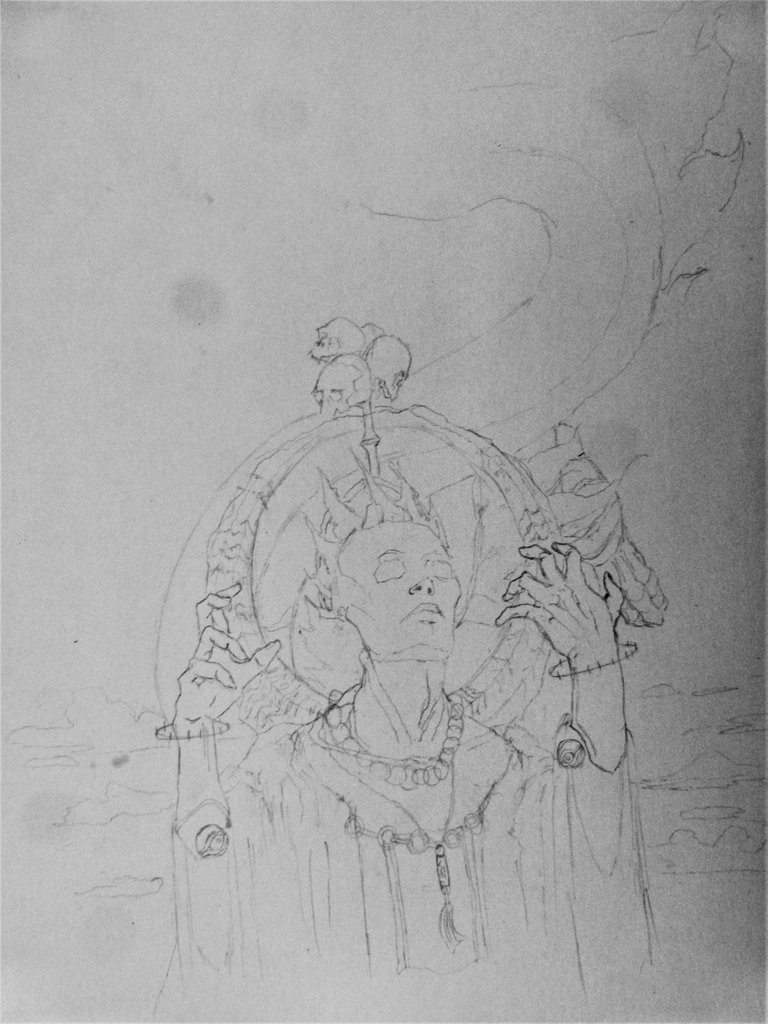 ---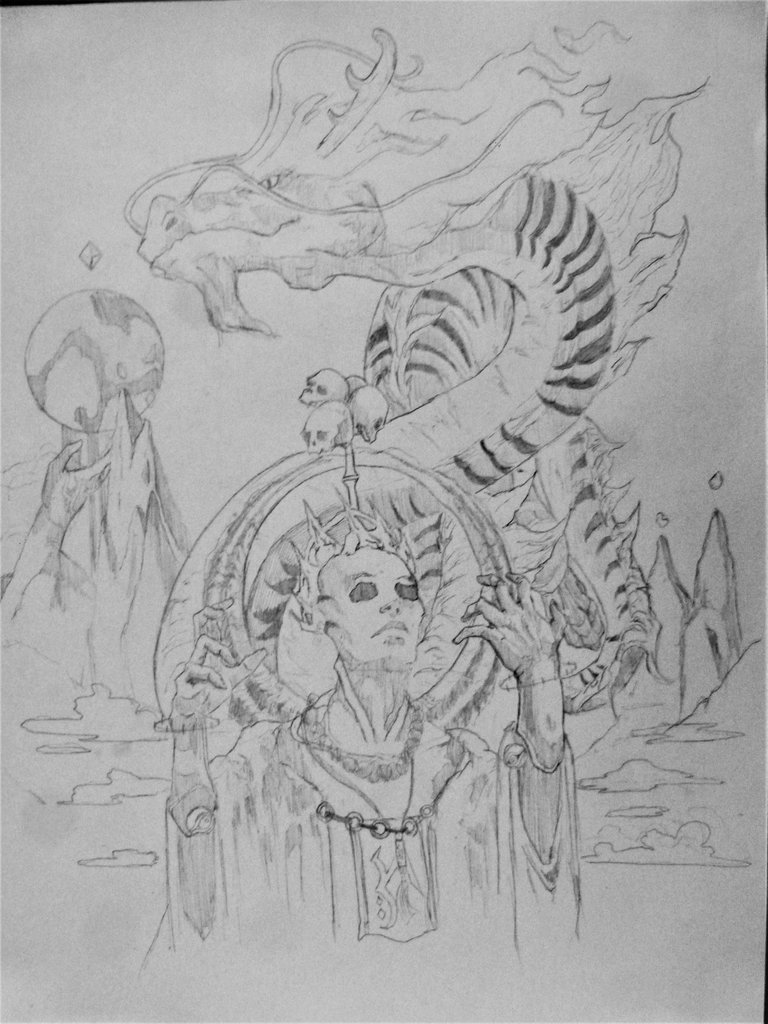 ---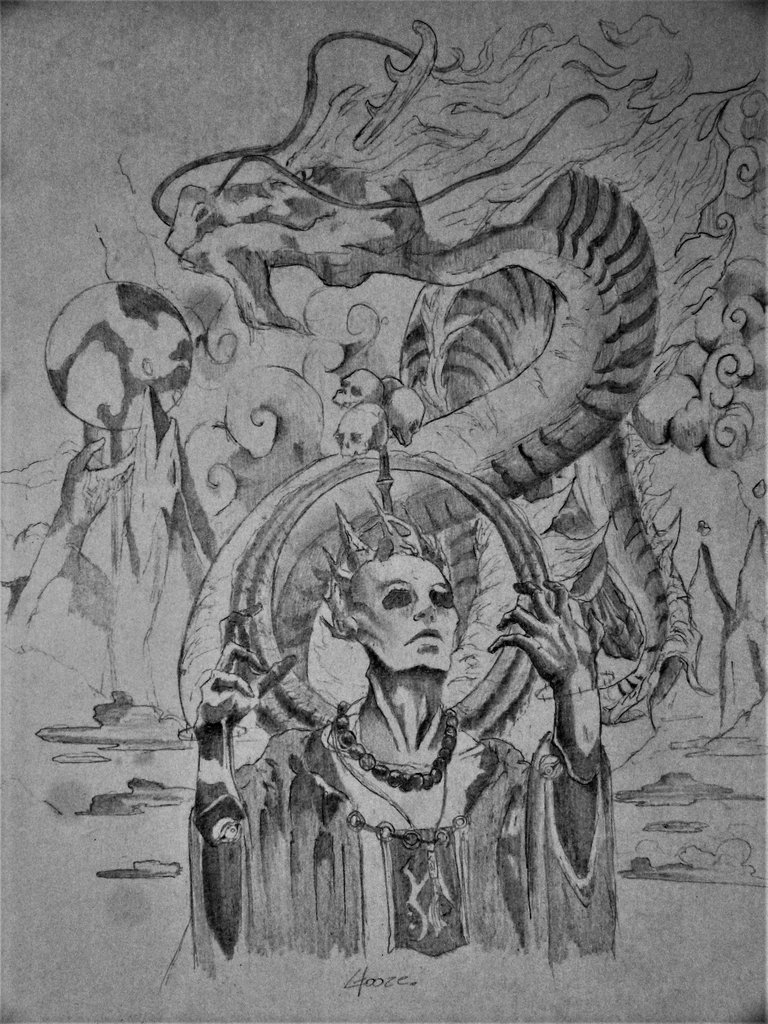 ---
---