The War with Grandpa | My impressions and review of the film
Sundays were made to rest and share with the family, so at home we usually, among other things, watch family movies that we can all enjoy together, being comedy movies our favorite ones.
A review of the audiovisual proposals of the different streaming networks led us to Amazon Prime, where a title captivated us at first sight "The War with Grandpa", but it was part of its cast that finally winked at me, as the brief review mentions Robert De Niro, Uma Thurman and Rob Riggle in the cast, but additionally the promotional image also shows the participation of Christopher Walken; in short, enough reasons to give it a chance.
Source: [1] / [2]
Los domingos se hicieron para descansar y compartir con la familia, por ello en casa acostumbramos, entre otras cosas, ver películas de corte familiar que podamos disfrutar todos juntos, siendo nuestras preferidas las de comedia.
Un repaso por las propuestas audiovisuales de las diferentes cadenas streaming nos llevó a Amazon Prime, donde un título nos cautivó a primera vista "En Guerra con mi Abuelo", pero fue parte de su elenco el que finalmente me guiñó el ojo, pues la breve reseña menciona en el elenco a Robert De Niro, Uma Thurman y Rob Riggle, pero adicionalmente la imagen promocional deja ver también la participación de Christopher Walken; en fin, motivos suficientes para darle una oportunidad.

Although Robert De Niro is an acting gentleman, who regardless of a dramatic genre has always demonstrated the acting talent that has earned him multiple awards, including two Oscar statuettes; I particularly love his comedy plays, so far I have not seen one that has disappointed me, and "The War with Grandpa" would not be the exception.
Si bien Robert De Niro es un caballero de la actuación, al que independientemente de un género dramático siempre ha demostrado el talante actoral que lo ha hecho merecedor de múltiples premiaciones, entre las que se cuentan dos estatuillas de los Oscar; yo en lo particular amo sus actuaciones en la comedia, hasta ahora no he visto ninguna que me haya defraudado, y "En Guerra con mi Abuelo" no sería la excepción.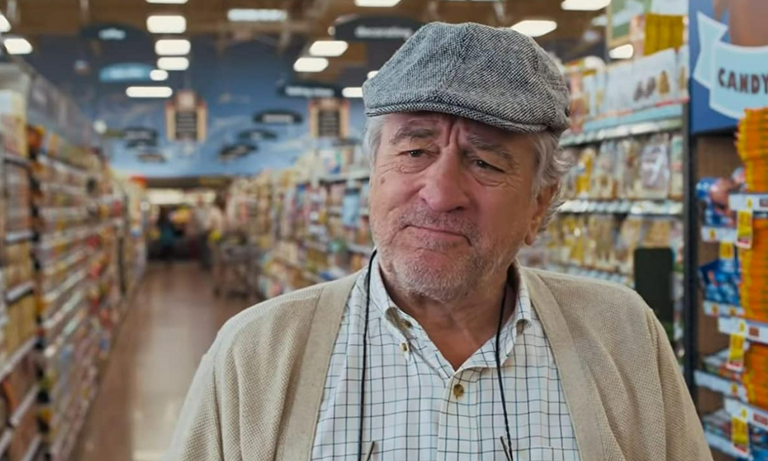 Source
In this film, Robert de Niro is Ed, a recently widowed grandfather whose daughter Sally, played by Uma Thurman, invites him to live with her and her family in order to give him more attention. The arrival of a new member to the house leads to adjust to the spaces of the house, so they decide to host the grandfather in the room of Peter, his grandson, and improvise a room in the attic for the child, a decision that was not completely to his liking, but to which he agrees to make the old man feel comfortable.
En esta película Robert de Niro es Ed, un abuelo que ha enviudado recientemente y al que su hija Sally, interpretada por Uma Thurman, invita a vivir con ella y su familia para poder así brindarle más atención. La llegada de un nuevo miembro a la casa conlleva a ajustarse a los espacios de ésta, por lo que deciden hospedar al abuelo en la habitación de Peter, su nieto, y le improvisan al niño una habitación en el ático, decisión que no fue de su total agrado, pero a la que accede con tal de hacer sentir cómodo al anciano.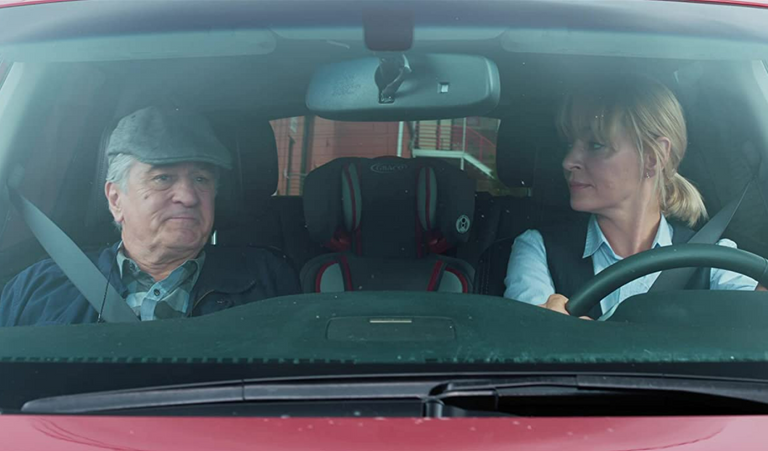 Source

The first few days everything seemed to go smoothly, until Peter tells his friends about his current situation and they encourage him to try to get his room back, declaring war on his grandpa. From here on you can guess that the next thing triggers a series of super fun events in which grandson and grandfather fight for control of the territory, to the point that the mischief gets out of control and becomes a crazy war that ends up involving the whole family. And it is the latter that the grandfather warns the boy about, the consequences of war, making him see that it is not just a game, but that wars cause real pain, and that violence as a weapon only generates more violence until it becomes something so big that it ends up hurting everyone in its path.
Los primeros días todo parecía ir en armonía, hasta que Peter les comenta a sus amigos de su situación actual y éstos lo aúpan a intentar recuperar su habitación, declarándole la guerra a su abuelo. De aquí en adelante podrán suponer que lo próximo desencadena en una serie de sucesos super divertidos en los que nieto y abuelo luchan por el dominio del territorio, al punto que las travesuras se salen de control y se convierte en una alocada guerra que termina por involucrar a toda la familia. Y es esto último lo que el abuelo advierte al chico, las consecuencias que conlleva la guerra, haciéndole ver que no se trata solo de un juego, sino que las guerras causan un dolor real, y que la violencia como arma solo genera más violencia hasta convertirse en algo tan grande que termina por herir a todos a su paso.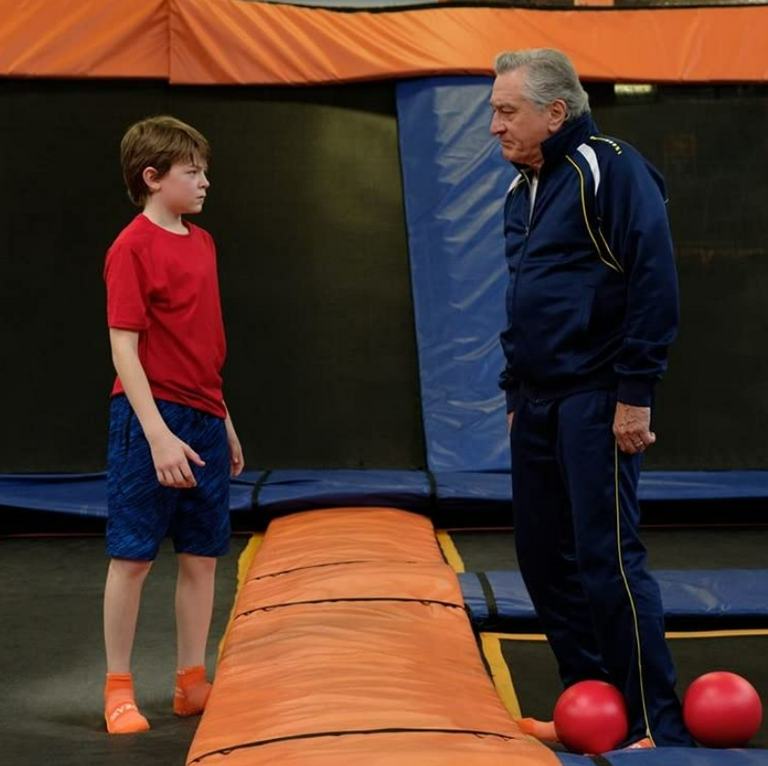 Source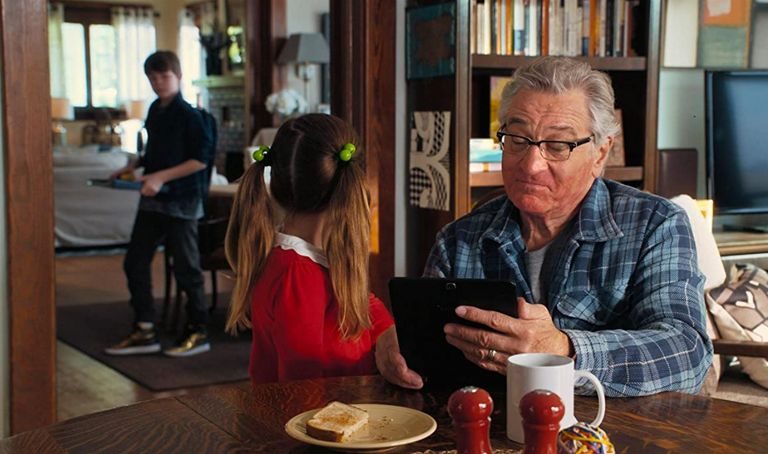 Source
It is these things that I love about this type of film, in which beyond provoking laughter, they also create awareness by leaving a message that will have a positive impact on the audience, especially considering that the audience will be mainly made up of children and young people. Although the story focuses on war, terms such as conciliation, agreements, forgiveness, and even love, will mark the story.
Son estas cosas las que me encantan de este tipo de películas, en las que más allá de robarnos carcajadas también siembran conciencia dejando un mensaje que cale positivamente en la audiencia, más aún considerando que esa audiencia estará constituida fundamental por niños y jóvenes. Aunque la historia se centra en la guerra, términos como conciliación, acuerdos, perdón, e incluso amor, marcarán la trama.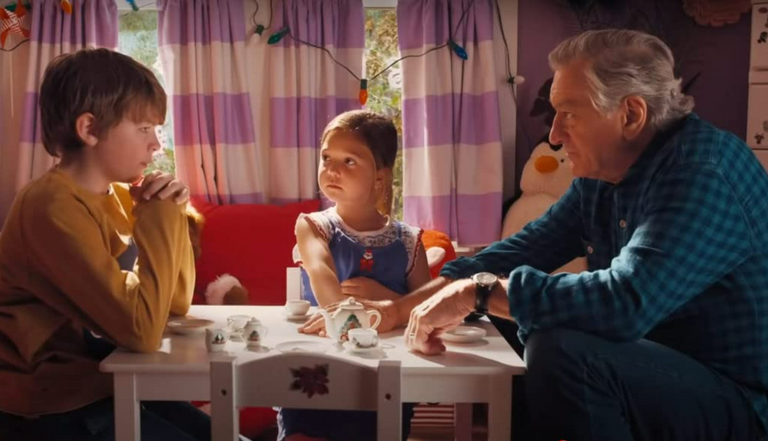 Source

I must say that I really enjoyed this movie, indeed, the laughs will not belong incoming, the obstacles imposed by this pair with the help of their allies are really funny; additionally, there are emotional and sobering scenes worth enjoying. From the above you can assume that I recommend it to share with the family, it is a fun, fresh, emotional movie, with an uplifting message, and with an ending that suggests that this is not over yet.
Debo decir que disfruté muchísimo esta película, efectivamente las risas no se harán esperar, las zancadillas que se imponen este par con ayuda de sus aliados son verdaderamente divertidas; adicionalmente, hay escenas emotivas y aleccionadoras dignas de disfrutar. De lo anterior podrán suponer que la recomiendo para compartir en familia, es una película divertida, fresca, emotiva, con un mensaje edificante, y con un final que sugiere que esto aún no ha terminado.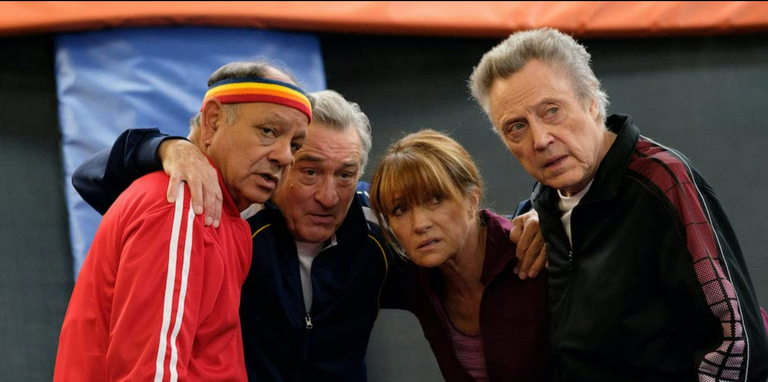 Source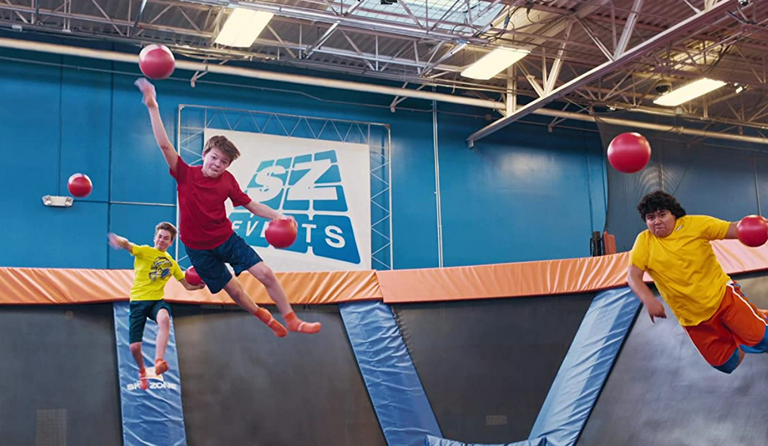 Source


The War with Grandpa (2021)
Starring: Robert De Niro, Uma Thurman, Rob Riggle
Directed by Tim Hill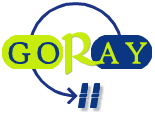 ---
---