[Xbox OG] Def Jam Fight For NY 2004 / Gameplay #1

---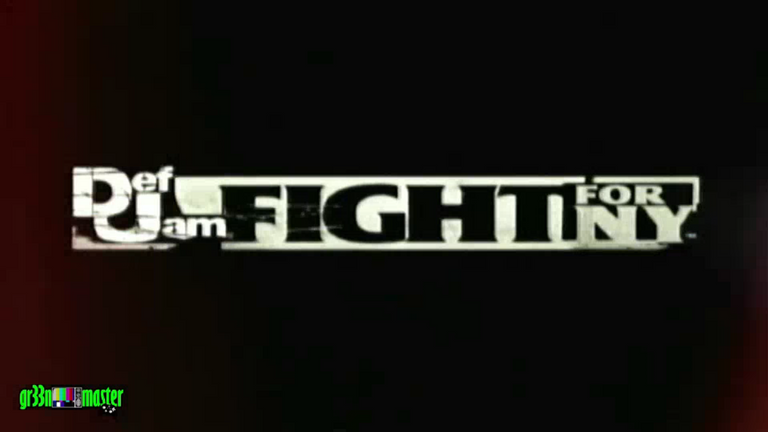 English
Hello friends welcome back to my blog, today I bring a game of the most emblematic of the first generation of Xbox consoles, Def Jam Fight For NY which is an incredible beat'em up fighting game but with a very peculiar story.
I have to tell you that I am a big fan of this game and that being able to play it thanks to my old generation Xbox that I acquired a few weeks ago makes me very happy, as well as this game I have a library of some hits of this console in its hard drive, because the reader is damaged and the only way to play games is to put them in the system.
But enough of the fuss and let's get to the game, for those who don't know it and for those who would like to remember this jewel of the 90s on consoles.
DJFNY is the second in the saga of Def Jam because previously they had already released Vendetta which was the same of fights but in a ring, due to its success they released this one with the same theme of rappers hitting each other but with a deeper story.
Afterwards they released DJ Icon but the truth is that it didn't have the expected acceptance and the franchise was buried and DJFNY was the best of the 3 titles.
Spanish
Hola amigos bienvenidos de vuelta ami blog, hoy traigo un juego de lo mas emblemático de la generación de primeras consolas de Xbox, Def Jam Fight For NY que es un increíble juego de peleas tipo beat'em up pero con una historia muy peculiar.
Está de mas que les cuente que soy muy fan de este juego y que poderlo jugar gracias a mi Xbox de vieja generación que adquirí hace unas semanas me hace muy feliz, así como este juego tengo una biblioteca de algunos hits de esta consola en su disco duro, pues el lector está dañado y la única forma de que reproduzca juegos es metiéndoselos en el sistema.
Pero basta de bulla y vamos al juego, para los que no lo conozcan y para esos que les gustaría recordar esta joya de los 90s en consolas.
DJFNY es el segundo de la saga de Def Jam pues con anterioridad ya habían sacado Vendetta que fue igual de luchas pero en un ring, debido a su éxito sacaron este con la misma temática de raperos dándose de golpes pero con una historia mas profunda.
Después sacaron el DJ Icon pero la verdad no tuvo la aceptación esperada y la franquicia se fue al mas allá quedando sepultada y siendo DJFNY el mejor de los 3 títulos.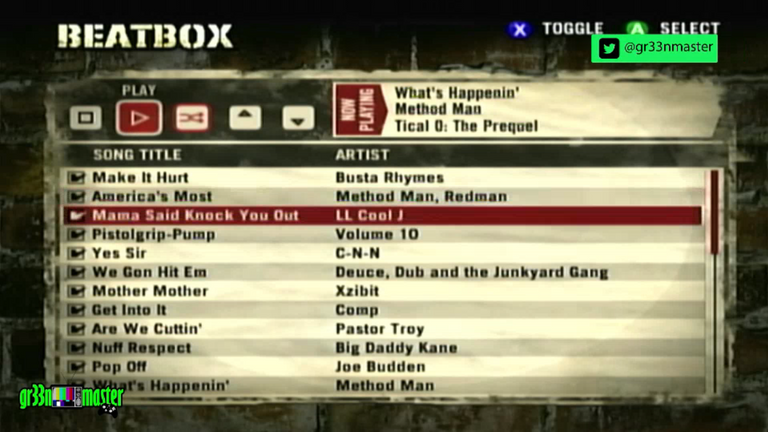 The game starts with a scene when the boss of the gang is captured by the police and a person rescues him from his capture by ramming the patrol car where they had the boss. The boss is very grateful and invites us to join his gang but the other members do not trust us and believe that we are not qualified to beat up rivals.
So they put us to the test and we have to choose our fighting style among several that are on the menu, I chose street fighting because it makes me very versatile besides it is assumed that we are all thugs, I found no better style than that.
El juego comienza con una escena de cuando el jefe de la banda es capturado por la policía y una persona lo rescata de su captura embistiendo la patrulla donde tenían al boss. El jefe queda muy agradecido y nos invita a formar parte de su banda pero los demás miembros no confían en nosotros además de que creen que no estamos capacitados para repartir palizas a los rivales.
Así que nos ponen a prueba y tenemos que elegir nuestro estilo de pelea entre varios que hay en el menú, yo elegí pelea callejera pues se me hace muy versátil aparte se supones que somos todos unos maleantes, no encontré mejor estilo que ese.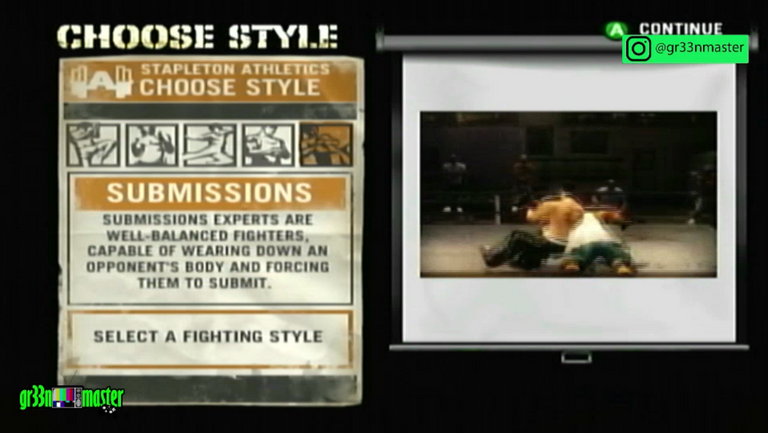 After proving that we are capable of giving beatings we are accepted, but we have to change our clothes because we don't have enough swag to be in the band so they don't give us a few dollars and with that they send us to the shopping district where we can spend that money in different costumes.
I have chosen a very urban style that looking at it well would not be bad for the present time because the fashion has returned and those Jordan sneakers would look very good to me now.
As well as the Jersey of the same brand that I have chosen, I was very imposing with that wardrobe, my mother would be proud of my elegance, well I think not, I exaggerated.
Después de demostrar que somos capaces de dar palizas nos aceptan, pero tenemos que cambiarnos de ropa pues no tenemos el swag suficiente para estar en la banda así que no dan unos dólares y con eso nos mandan al distrito de tiendas donde podemos gastar ese dinero en diversos vestuarios.
Yo he elegido un estilo muy urbano que mirándolo bien no estaría mal para la época actual pues la moda ha regresado y esas zapatillas Jordan se me verían muy bien ahora.
Al igual que la Jersey de la misma marca que he elegido, quedé muy imponente con ese vestuario, mi madre estaría orgullosa de mi elegancia, bueno creo que no, exageré.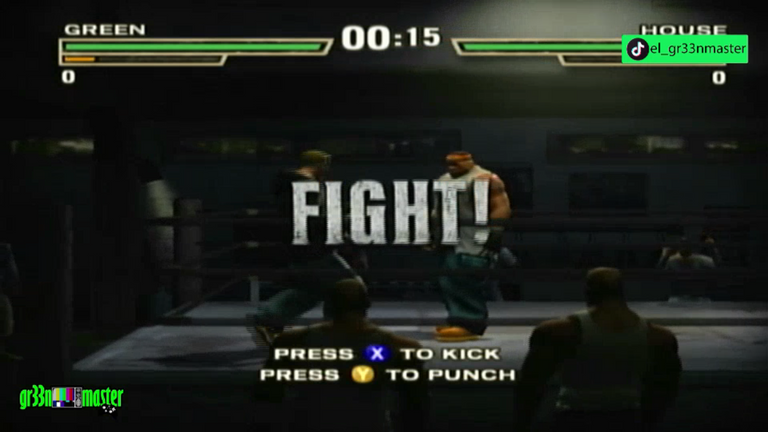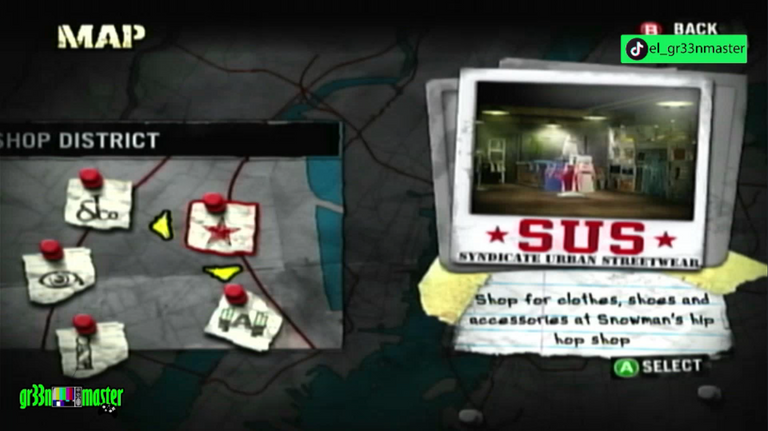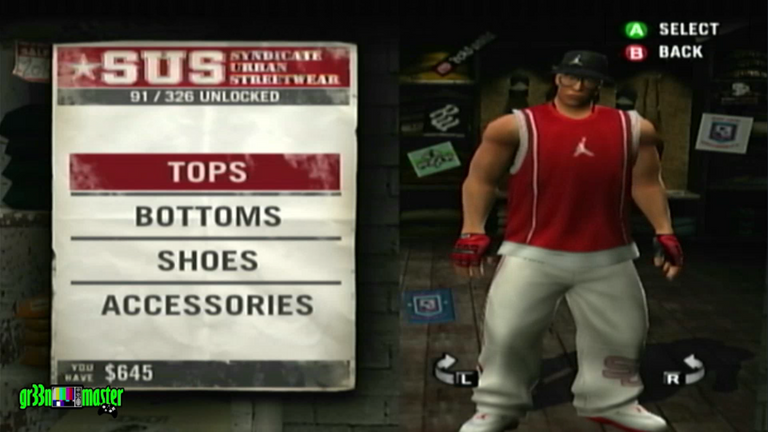 After being dressed for the occasion I went to a district where I had to fight against one of the rivals to choose, the truth according to me I chose the weakest, according to his stats, but he was very wild and it was hard to beat him, I had to try several times until I managed to beat him.
And the truth is that I didn't remember the combos or the buttons used to make the grabs and other skills, I have to practice it more.
And well friends I say goodbye hoping you are well, thank you in advance for your support and I wish you good luck and success.
Después de estar vestidos para la ocasión me fui a un distrito donde tenia que pelear contra alguno de los rivales a elegir, la verdad según yo escogí al mas débil, según sus estadísticas, pero me salió muy salvaje y me costó mucho trabajo vencerlo, tuve que intentarlo varias veces hasta que lo logré vencer.
Y es que la verdad no me acordaba de los combos ni de los botones que se usan para hacer los agarres y demás habilidades, tengo que practicarlo mas.
Y bueno amigos me despido esperando estén bien, agradezco de antemano su apoyo y les deseo mucha suerte y éxitos.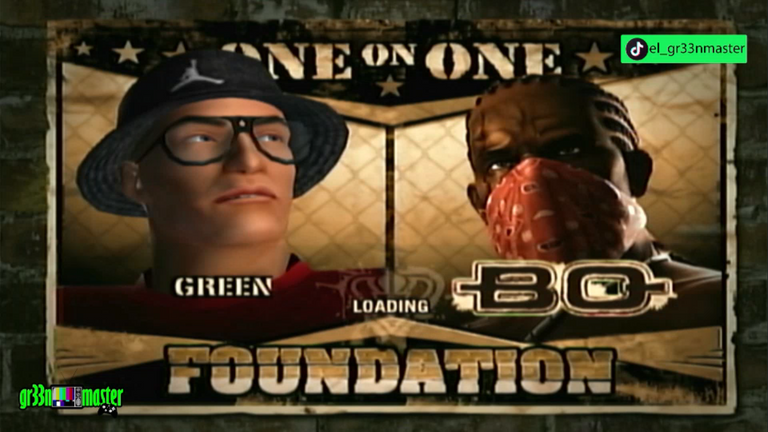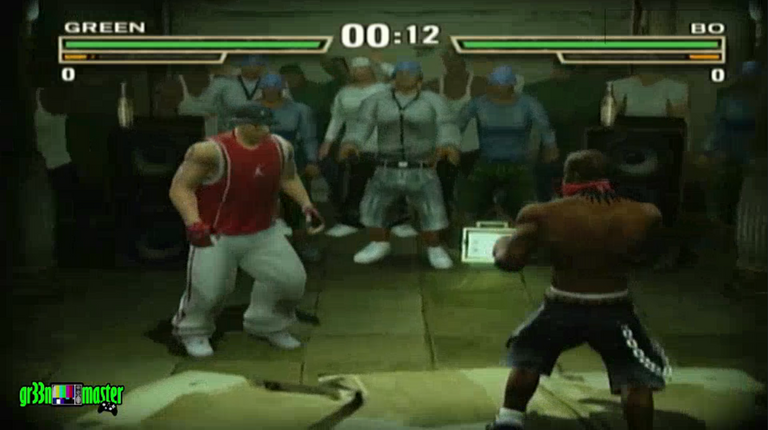 Def Jam fue uno de los mejores juegos de peleas callejeras/Def Jam was one of the bests street fighting games
All pictures are taken from my Gameplay on my Xbox Old Gen/Todas las fotos son tomadas de mi Gameplay en mi Xbox clásica
Translated thanks to DeepL.com



---
▶️ 3Speak
---
---