My Introduction Post.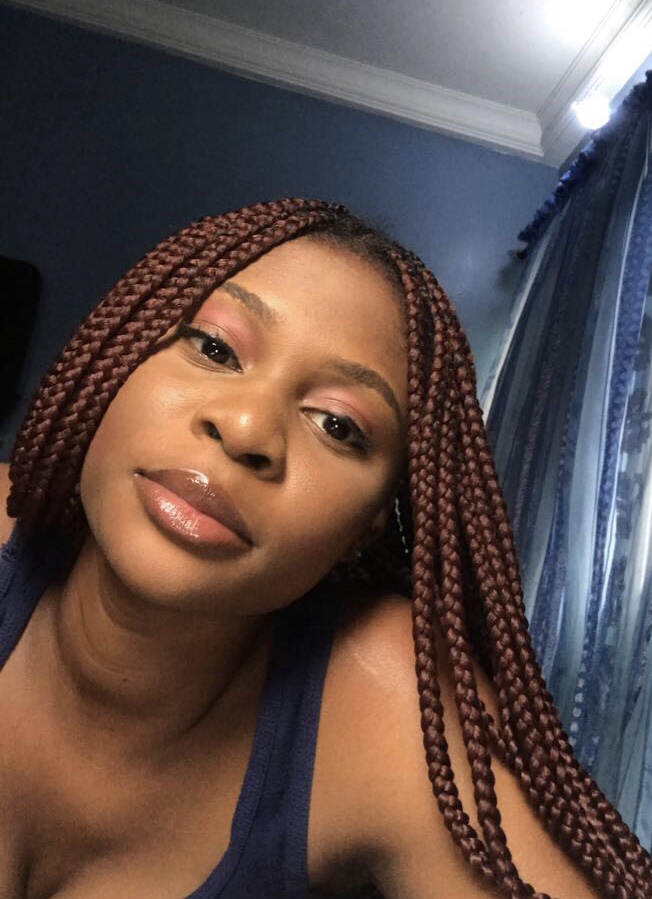 My name is Ezinne Azubuine. I'm new here and so excited to be part of this community. I'm putting up this introductory post so y'all can get to know some things about me. So let's go🤩
I'm from IMO state in the beautiful country Nigeria(I'm sure you've heard of Wizkid😜). I'm 20 years old. I have three older brothers and a twin sister. We're supposed to be identical but a lot of people can still tell us apart.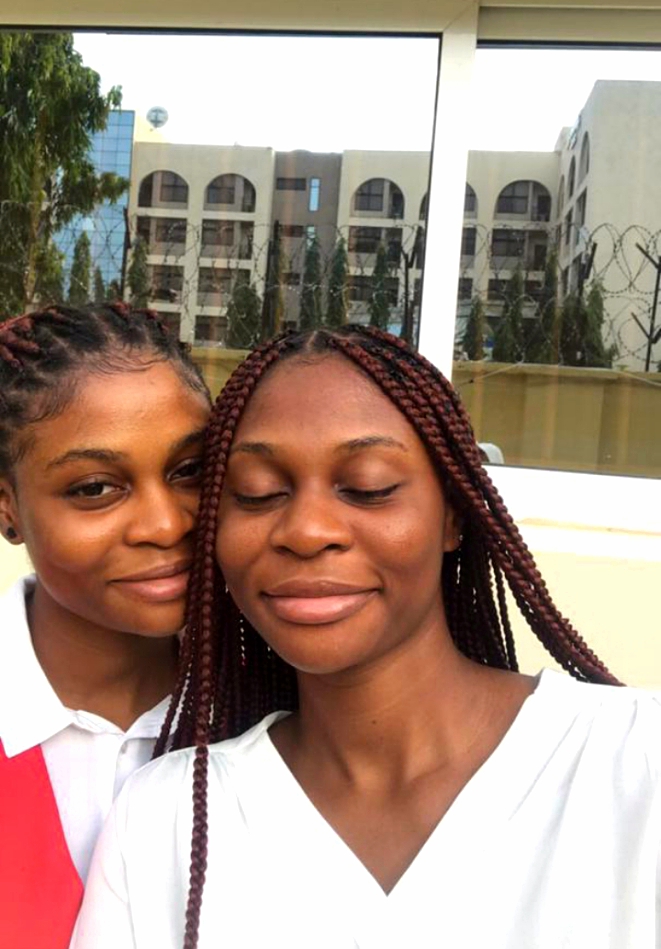 It was a lot more fun when we were younger. Then, we were very identical. Sometimes we would use this to confuse people for fun. One particular day in high school, we switched classes for a whole day and had our classmates and teachers confused. It was so funny. Being a twin can be fun but also very annoying when you have to answer a whole lot of questions like who's older?, how can I differentiate?, are you just sisters or actually twins?, do you fight?, do you use each other as mirrors?, doesn't it freak you out that there's someone that looks exactly like you? and so on. I guess I'm used to it now.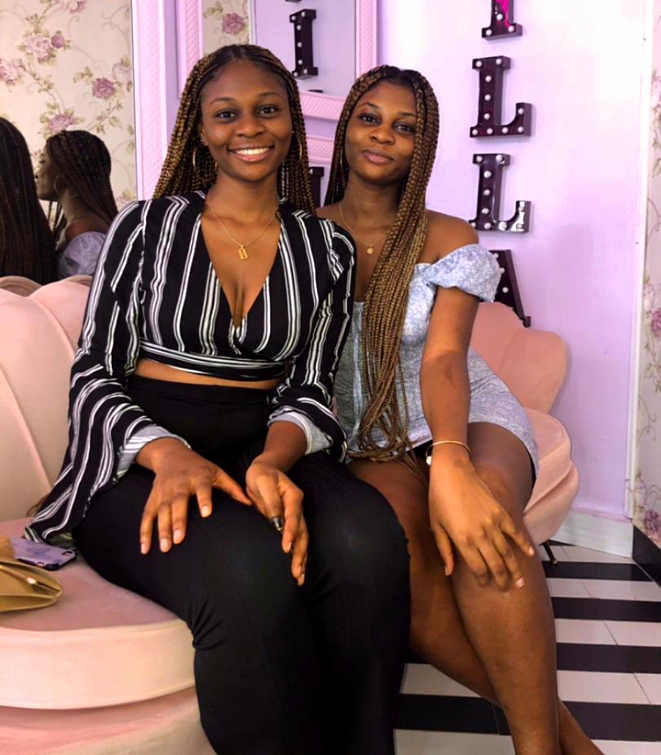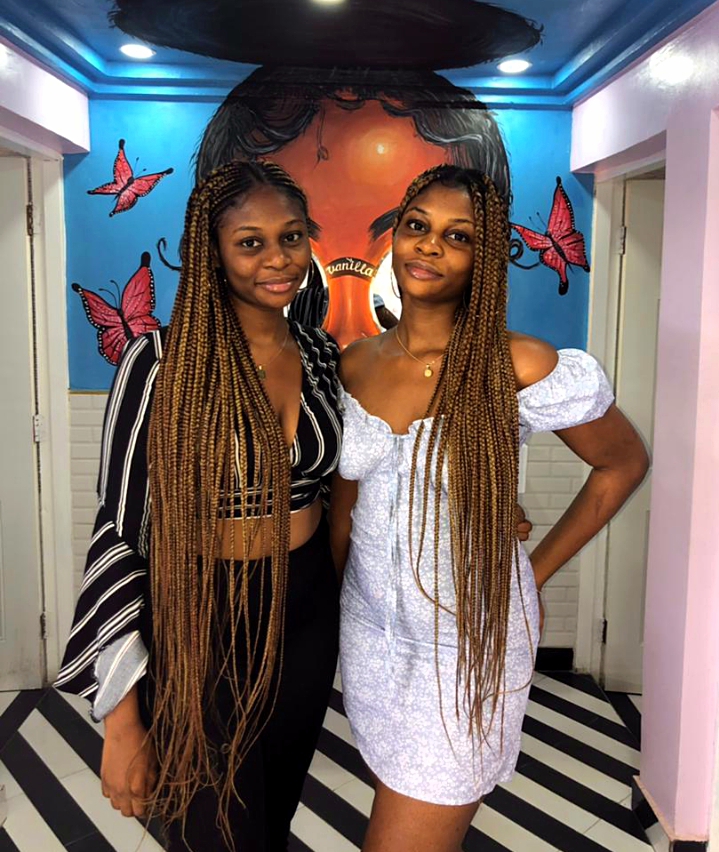 I'm a student of University of Nigeria, Nsukka studying veterinary medicine. I love my course so much that I can't even imagine doing any other thing for a living. Unfortunately, our lecturers are on strike so school is not in session. We've always had repeated strike actions like this since I got admission. This increases our length of study thus making it harder for us to graduate.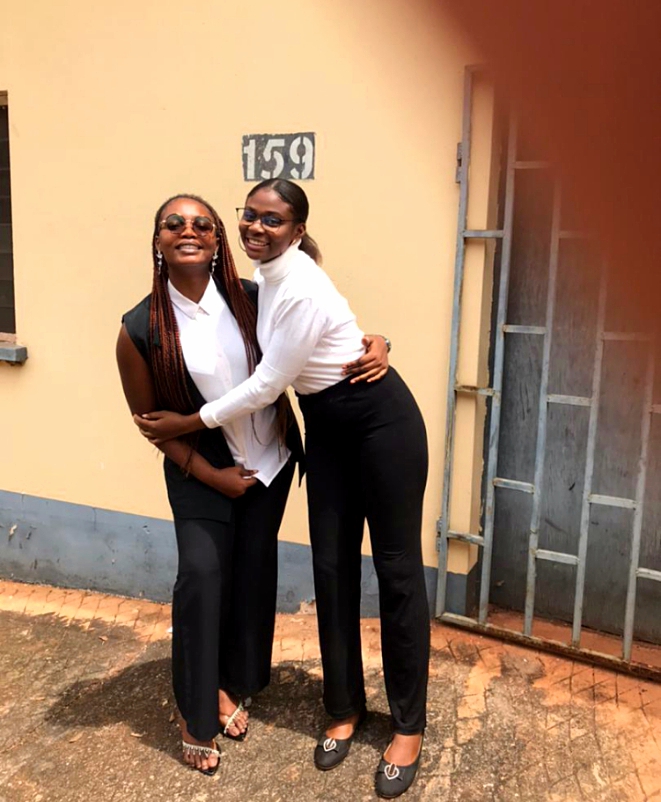 Anyways, I'm using the strike period to gain more experience in my awesome field of study. I applied for an internship in a veterinary clinic where I'm currently working. The past few months have been amazing because I've been learning so much which only makes me more excited about my course. I can't wait to get my degree and practice my course.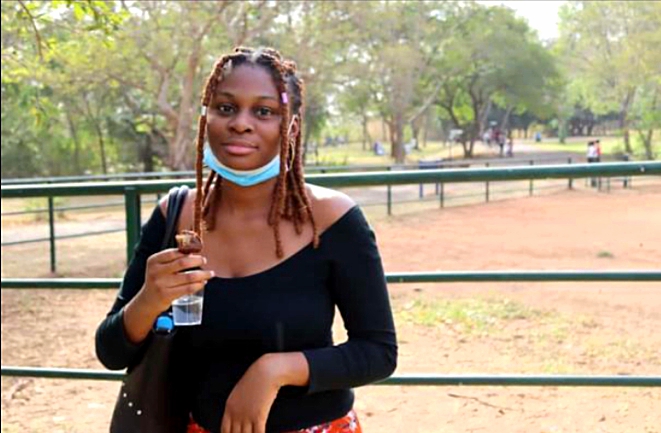 I love animals so much. I'm obsessed with dogs. My family owns two dogs; a boerboel(Max) and a mongrel(Ruby). They're so amazing. I'm currently saving up to get my own pet dog(a Lhasa apso) and I'm so excited about it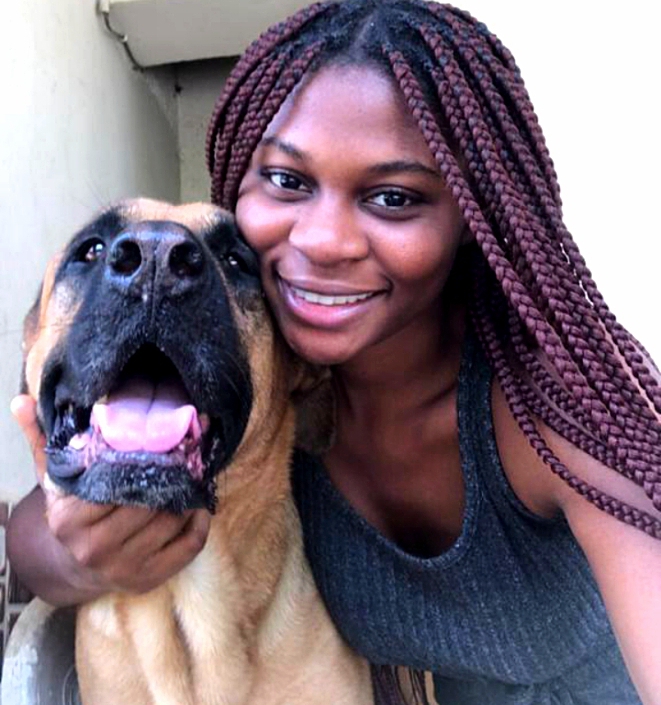 I love food. Food is literally the way to my heart. You can kidnap me with a Shawarma😂. Another food I love so much is the Nigerian jollof rice with plantain and chicken. The combination is so nice. That is my favorite food.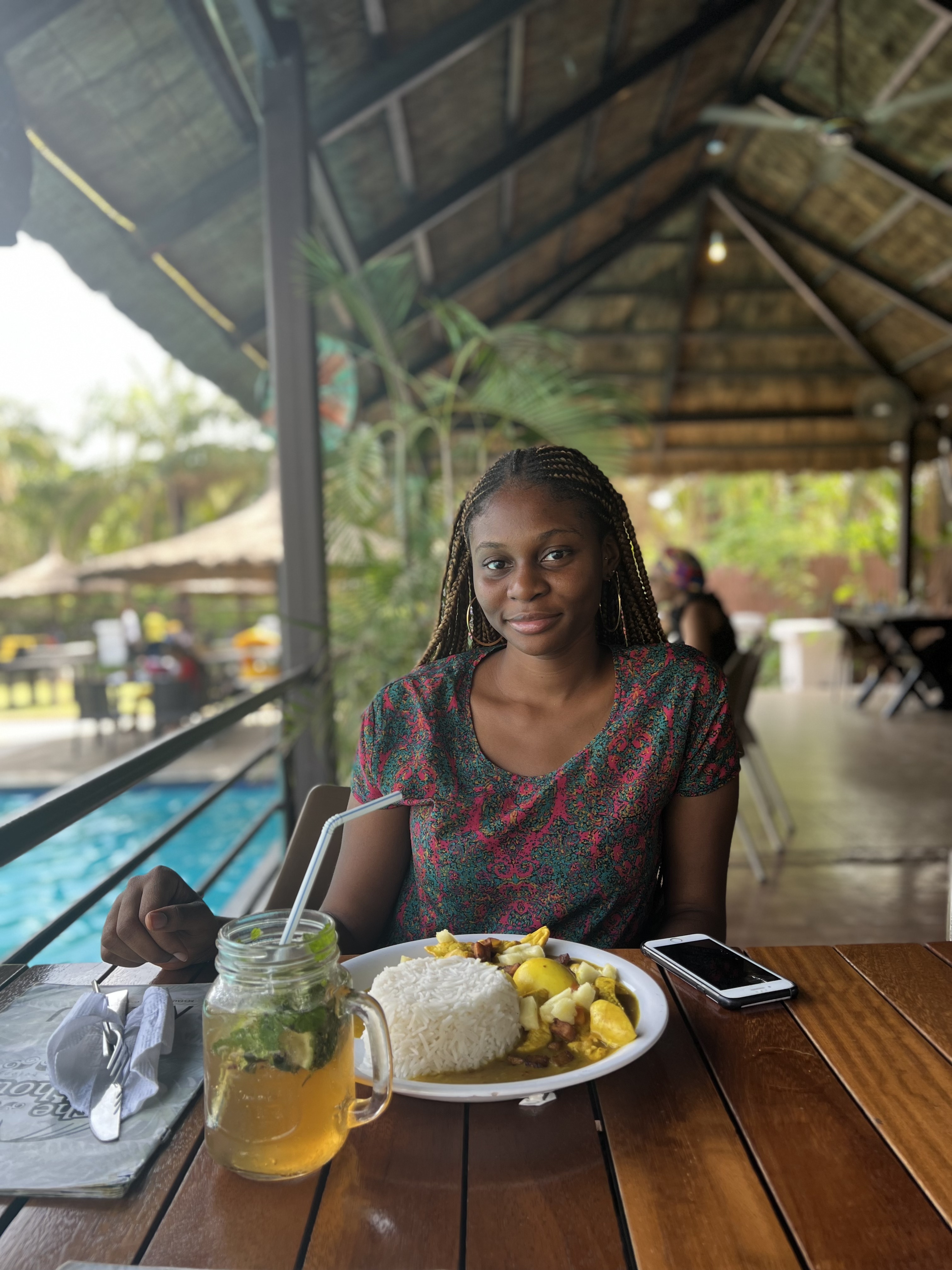 I'm very shy and introverted. I don't feel comfortable in crowds. I love spending time with my friends although I have very little friends because i find it difficult to make new friends.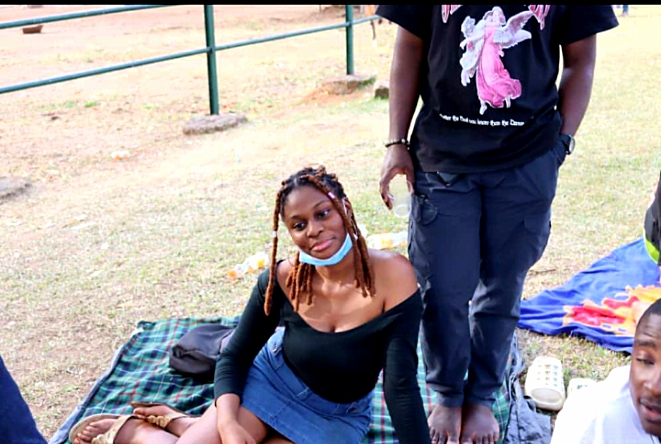 I also love swimming but I don't know how to. I just walk in the water but I still find it very fun and relaxing. Learning how to swim is on my to do list though because I've had a near death experience where my sister and I almost drowned but we were rescued by our brother.
I love comedy/jokes, music and I also love watching movies especially comedy movies. My favorite movie character is Thomas Shelby . I love him so much even though he isn't real. That explains my username (Grace Shelby is Thomas Shelby's first wife plus Grace is actually my other name).

I also think I'm a very good and fast learner. I like saying this is my talent. I learnt a lot of things by myself. I learnt how to braid hair by myself when I was about 7, during the lockdown I started learning how to sew from YouTube. I've probably forgotten all I've learnt now because I've not practiced in a long time. I also learnt how to make up but I realized make up isn't really my thing.
My pet peeves are seeing people pee on the road(which is quite common in my country) and barging into my room without knocking.
I'm also very good at games. The Ludo board game is my favorite. It's kind of a family thing. Everyone in my family is very good at the game. My mum is our champion. She beats all of us in the game.
I learnt about hives from a very funny friend @luckydrums. Thank you for exposing me to this opportunity. I'm so grateful.

Honestly, I found the platform a bit complex and confusing at first but @luckydrums helped me and showed me the way around. He also recommended some articles for me to read. I've dedicated my time studying these articles and I must say they really helped me and showed me all that was required for me to do great on this platform. I would also recommend these articles for other newbies that find the platform confusing and want to do great too. Here are some of the articles ;
While I'm here, I hope to learn about crypto( I hear it's the next big thing), I hope to connect with other music, movie, pet and comedy lovers, I hope to improve my writing skills, have fun and also earn something for myself.
I'm going to be sharing a lot about of contents about animals, comedy, music, movies, family and my experiences. I've found out that writing about my experiences makes me feel better although I'm not perfect at writing so please don't expect anything perfect from me🙈. Thank you.
---
---