[ENG/ESP] The protection of the National Parks and their natural environment through philately. / La protección de los Parques Nacionales y su entorno natural a través de la filatelia.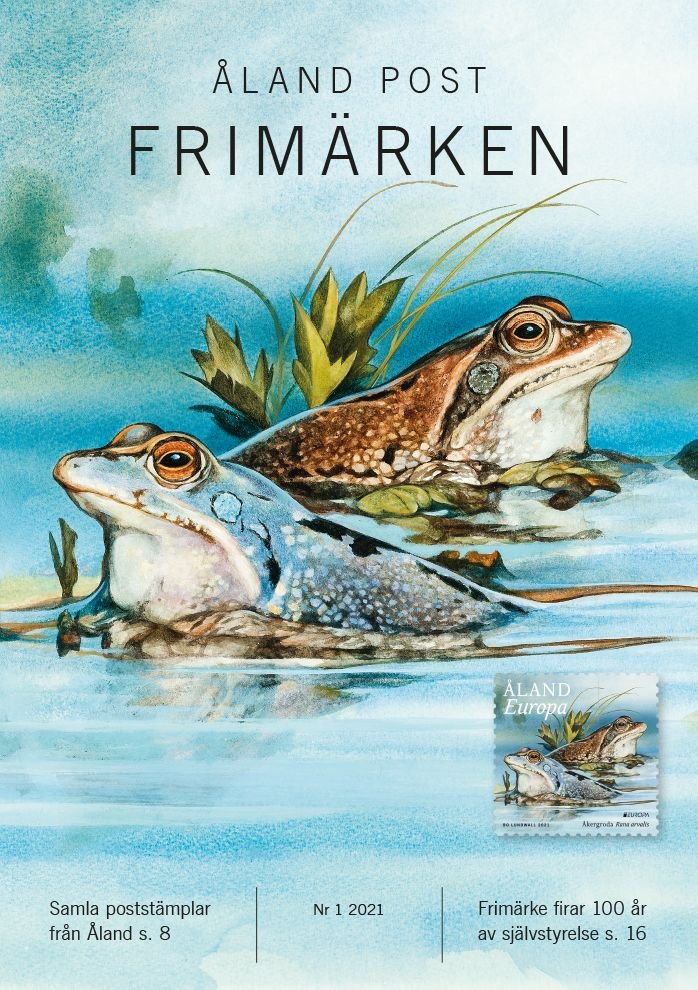 The philatelic products of the Aland archipelago are recognized worldwide and include a detailed card with all the details of the issue. / Los productos filatélicos del archipiélago de Aland son reconocidos a nivel mundial e incluyen una cartina detallada con todos los detalles de la emisión.
I had spoken to you in two previous articles about the importance of some hobbies or the desire to collect certain objects as elements of cultural diffusion, especially philately.
Collect postage stamps allows us to know not only the exact location of each country (the use of the globe, planisphere or world map is almost normal use) but also its uses and customs, its flora and fauna.
Precisely flora and fauna has been one of my favorite topics. In a previous post I told you about birds and the conservation of various species whose campaigns are encouraged by the issuance of postage stamps in all the countries of the world, without exclusion, be they poor or rich, developed or in the process of being so.
The protection of the entire environment and the species that comprise it are a world natural heritage that must be conserved and protected by raising awareness among the population with all possible means of dissemination. And philately is an excellent cultural instrument to fulfill this objective.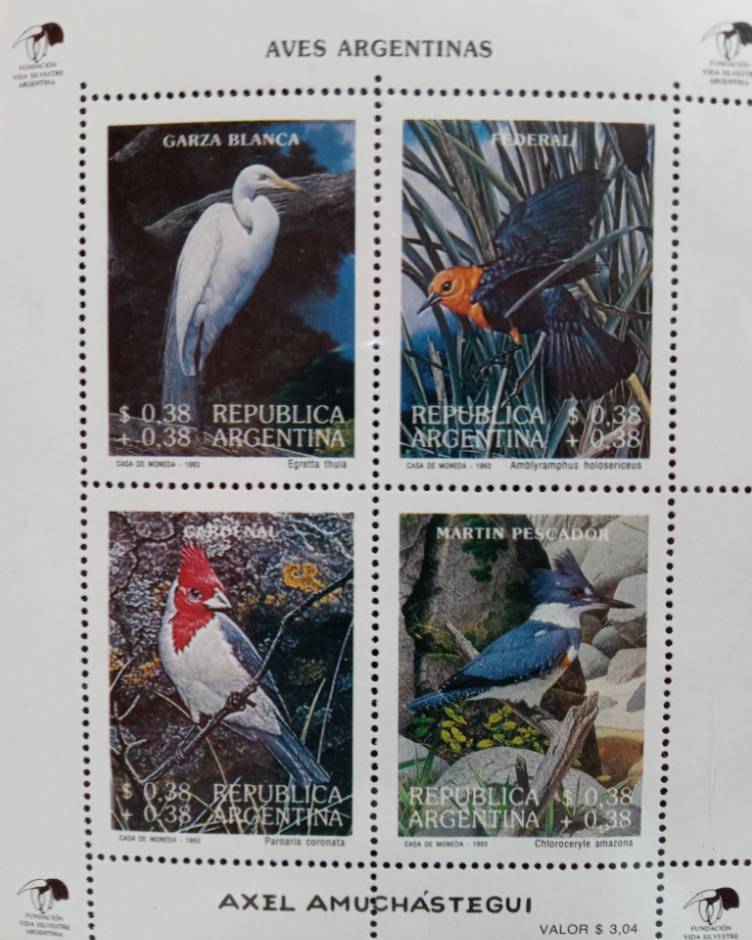 Beautiful little leaf block dedicated to the protection of Argentine birds in the campaign sponsored by the entity of the same name / Hermosa hojita block dedicada a la protección de las aves argentinas en la campaña patrocinada por la entidad homónima.
Les había hablado en dos artículos anteriores de la importancia que tienen algunos hobbies o afán por coleccionar determinados objetos como elementos de difusión cultural, especialmente la filatelia.
Coleccionar sellos postales nos permite conocer no sólo la ubicación exacta de cada país (el uso del globo terráqueo, planisferio o mapamundi es de uso casi normal) sino también sus usos y costumbres, su flora y fauna.
Precisamente la flora y la fauna ha sido una de mis temáticas preferidas. En un post anterior les hablé de las aves y de la conservación de diversas especies cuyas campañas son alentadas por la emisión de sellos postales en todos los países del mundo, sin exclusión, sean pobres o ricos, sean desarrollados o estén en vias de serlo.
La protección de todo el medio ambiente y las especies que lo integran son un patrimonio natural mundial que debe ser conservado y protegido concientizando la población con todos los medios de difusión posibles. Y la filatelia es un excelente instrumento cultural para cumplir con este objetivo.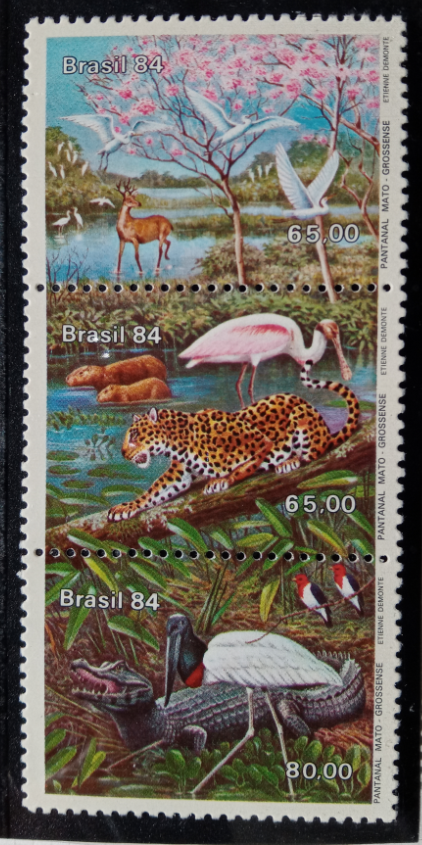 Biodiversity protection campaigns through philatelic issues have always been a constant in Brazilian postage stamps. / Las campañas de protección de la biodiversidad a través de las emisiones filatélicas han sido siempre una constante en los sellos postales de Brasil.
Philately as an instrument of culturization to protect National Parks. / La filatelia como instrumento de culturización para proteger los Parques Nacionales.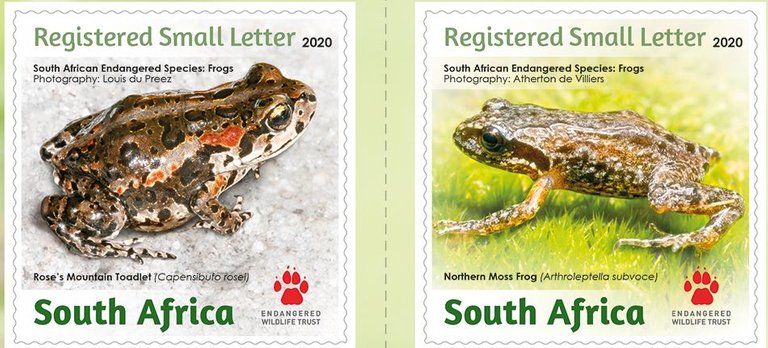 The protection of numerous endangered reptile species that inhabit South Africa's national parks is a constant theme in the issuance of postage stamps. / La protección de numerosas especies de reptiles en vias de extinción que habitan en los parques nacionales de Sudáfrica es una constante en la emisión de los sellos postales.
The protection of National Parks and their environment has always been a subject of constant debate in which governmental policies, private initiatives and cultural campaigns aimed at the preservation of the environment and the animal and plant species that coexist in it have been involved.
And philately, like so many other disciplines, has made its contribution, not only at the level of collectors and schools or education, but also at the general level, although the tendency nowadays is to use postage stamps less and, in general, to use the mail less as an element of communication. Modern technologies are replacing these channels with virtual elements.
Nevertheless, philately continues its course, maybe not at a massive level as it once was, but it will be difficult for it to disappear since there is a group of collectors worldwide that will fight to keep it alive.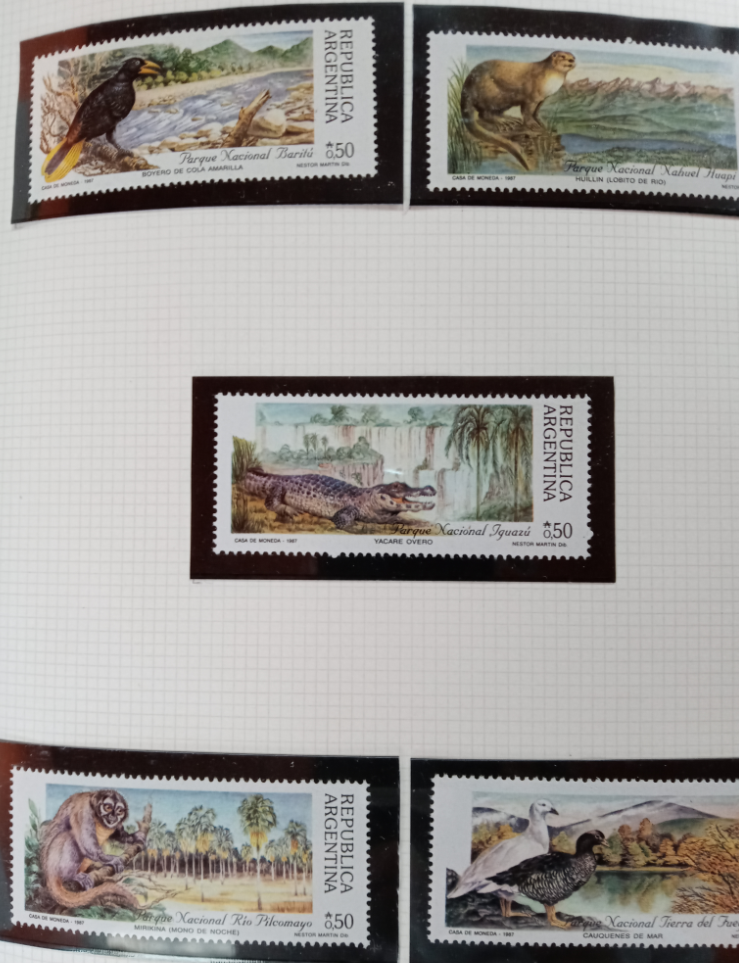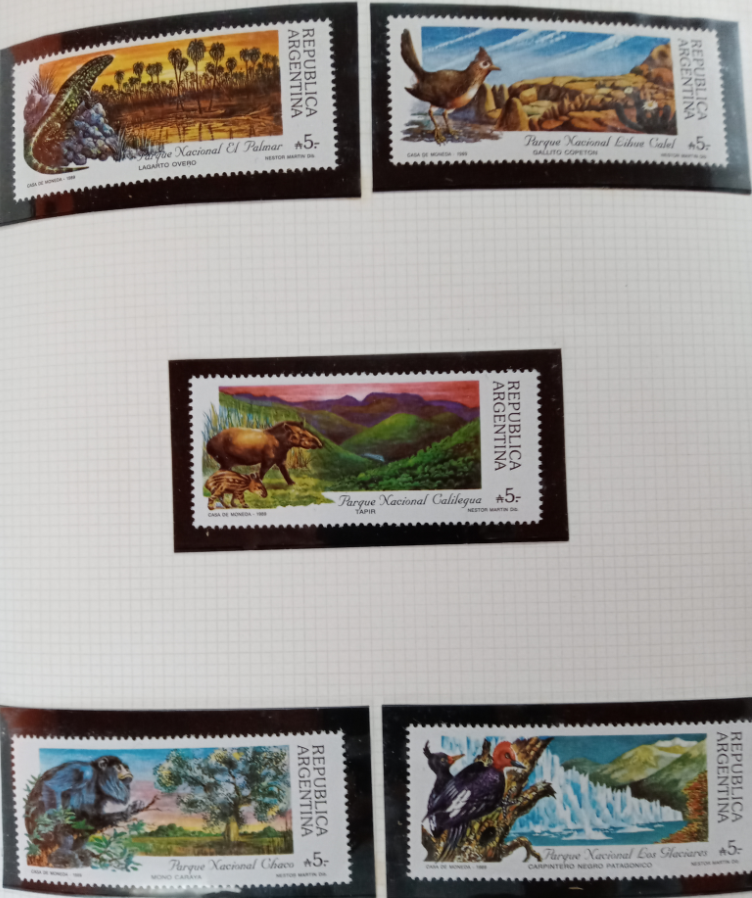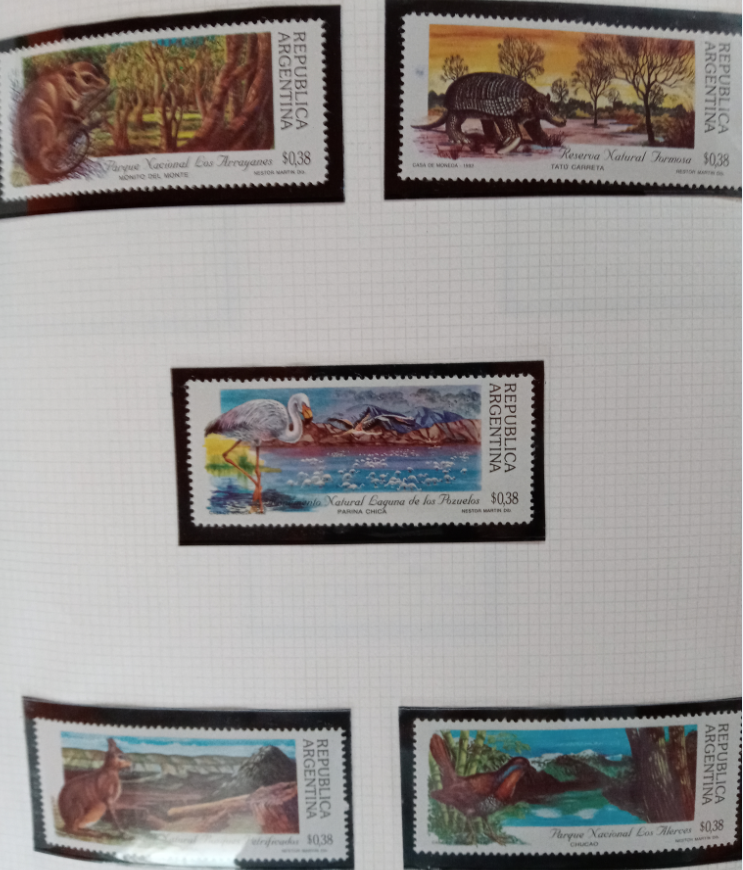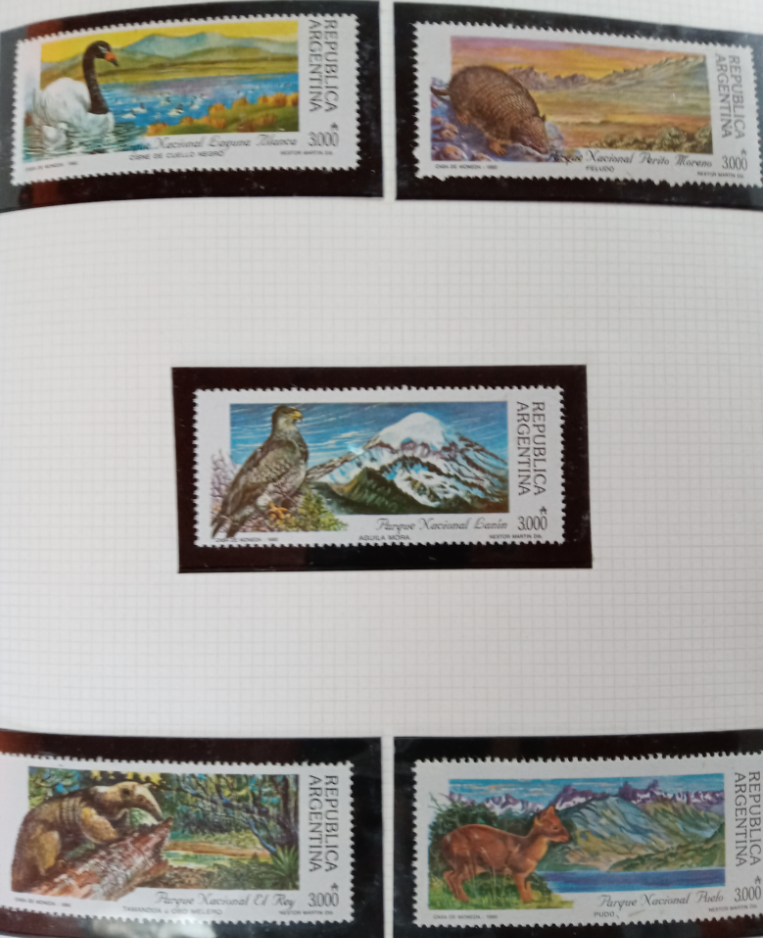 In the 1980s, Argentina dedicated a significant number of postage stamps to the protection of wildlife in National Parks. / En los años 80 Argentina dedicó una importante cantidad de emisiones de sellos postales dedicadas a la protección de la fauna en los Parques Nacionales.
La protección de los Parques Nacionales y su entorno ha sido desde siempre un tema de constante debate en el cuál se han visto comprometidas políticas gubernativas, iniciativas privadas y campañas de culturización destinadas a la preservación del medio ambienye y las especies, animales y vegetales, que en él conviven
Y la filatelia como tantas otras disciplinas ha hecho su aporte, no solo a nivel de coleccionistas y escolar o educativo, sino también a nivel general aunque la tendencia en la actualidad sea a usar menos los sellos postales y, en general, a emplear menos el correo como elemento de comunicación. Las modernas tecnologías están substituyendo estos canales reemplazándolos por elementos virtuales.
No obstante ello la filatelia sigue su curso, tal vez no a nivel masivo como una vez, pero será difícil que desaparezca ya que hay un grupo de coleccionists a nivel mundial que luchará por mantenerla vida.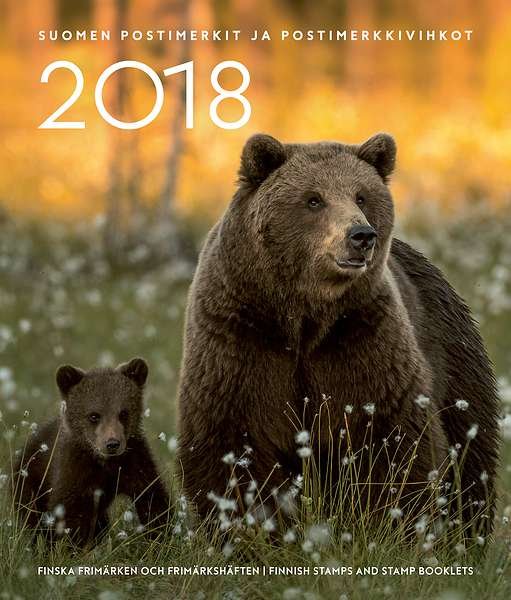 Finland is another country that has dedicated beautiful postal issues to protect wildlife in National Parks, many of them in the form of the classic "postage stamp booklets". / Finlandia es otro país que ha dedicada hermosas emisiones postales destinadas a proteger la fauna en los Parques Nacionales muchos de ellos bajo la forma de las clásicas "libretas de sellos postales".
While there are no specific rules that protect birds, there are rules that protect animals in general.
In a couple of days, on October 12th, the World Bird Day will be celebrated, an effective measure to protect birds, especially those species in danger of extinction or at risk of extinction.
As quoted by Wikipedia: "More than one hundred species of birds have become extinct in historical times,1 although the most dramatic human-caused extinctions occurred during the human colonization of the islands of Melanesia, Polynesia and Micronesia in the Pacific Ocean, during which an estimated 750 to 1800 species of birds became extinct."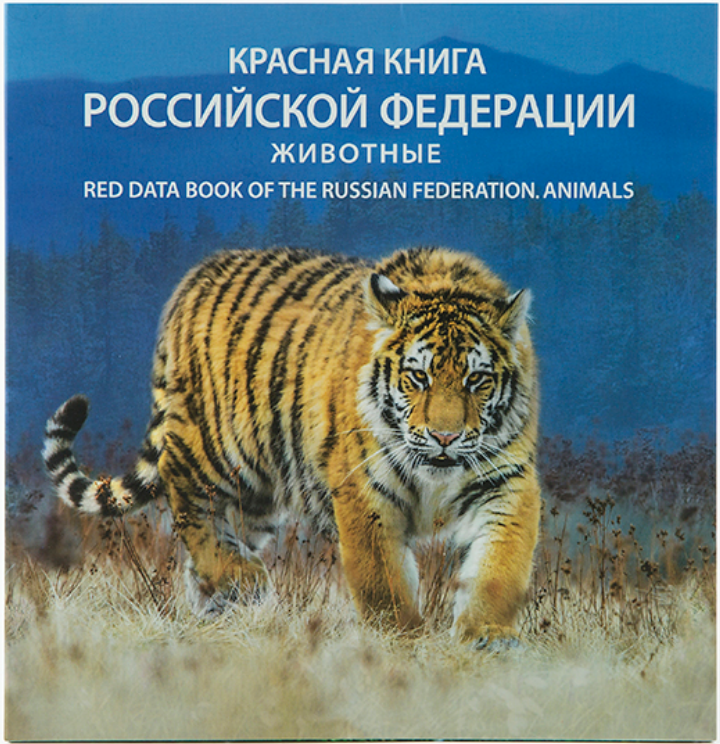 The Siberian steppe preserves some species that are seriously endangered, including the Siberian Tiger. / La estepa siberiana conserva algunas especies que corren serio peligro, entre ellos el Tigre Siberiano.
Si bien no hay normas específicas que protejan las aves, hay si normas que protegen los animales en general.
Dentro de un par de días concretamente cada 12 de octubre se celebra el Dia Mundial de las Aves y cuidar su hábitat, una medida eficaz para protegerlas especialmente aquellas especies en peligro de extinción o en situación de riesgo.
Según cita Wikipedia: "Más de cien especies de aves se han extinguido en tiempos históricos,1​ aunque las extinciones causadas por el hombre más dramáticas ocurrieron durante la colonización humana de las islas de Melanesia, Polinesia y Micronesia en el Océano Pacífico, durante la cual se estima que se extinguieron de 750 a 1800 especies de aves."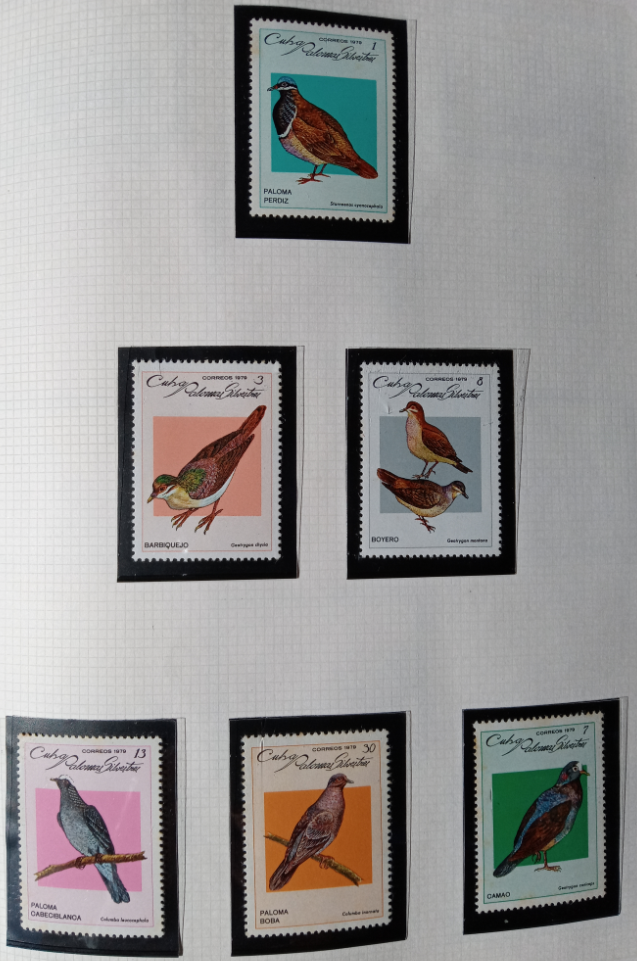 Cuba is another country that has always been very attentive to the conservation and protection of the birds that inhabit the National Parks. / Cuba es otro país que ha estado siempre muy atento a la conservación y protección de las aves que habitan en los Parques Nacionales.
If a specific source is not mentioned the photos are from my private collection. / Si no se menciona una fuente específica las fotos son de mi colección privada.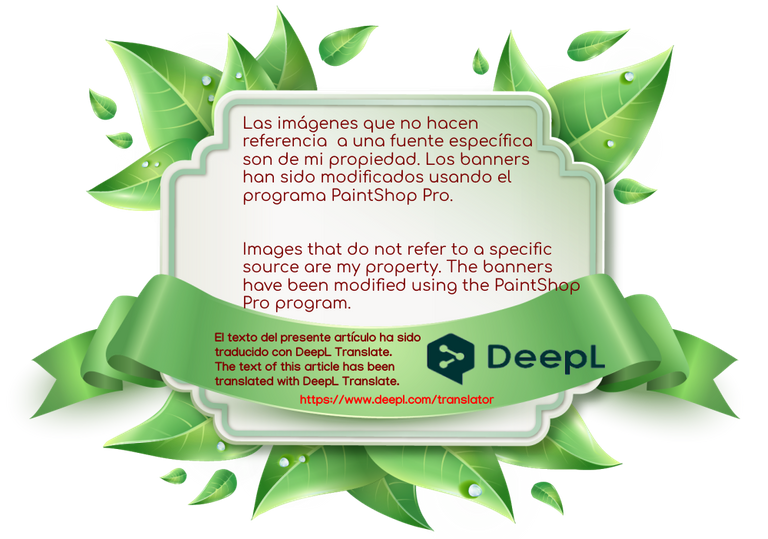 ---
---