How much do you Speak?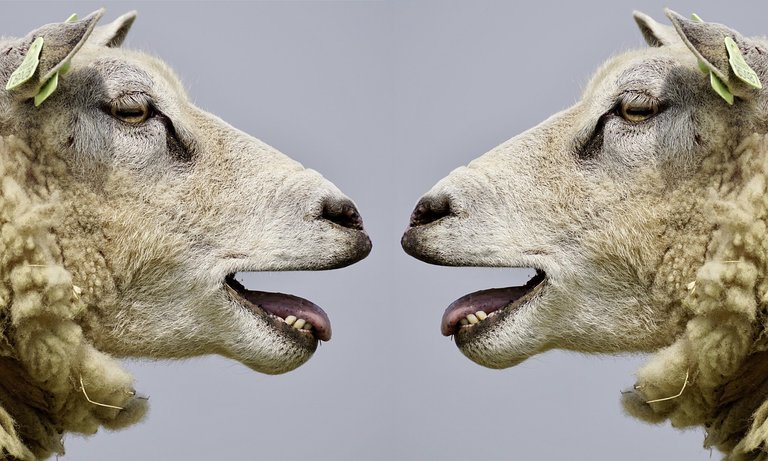 source
Wise men speak because they have something to say; fools speak because they have to say something - Plato
Are you one of those people who chatter on endlessly? or
Do you measure your words and say only what needs to be said?
How much do you speak?
Do you speak freely with everyone or just some special people?
Do you have a lot to say, an opinion on every subject or do you just say something as you are required to say and move on?
Or are you miserly with your words and do not spill your pearls?
Someone, I know talks so much that he is always putting his feet in his mouth. He doesn't think before he speaks and says stuff uncalled for and gets himself into serious trouble. His relationship with most people is always hanging by a thread. Only those who are gracious and willing to forgive him have any kind of relationship with him.
One of my brothers is miserly with his words. He smiles when you talk, he makes eye contact once in a while, but hardly says a word unless asked for and even then it is very minimal. People often seek him out for his opinion on any subject. I know a lot of people who come to him for help with their decision-making.
On the other hand, I can chatter with the people I love, but put me in with a bunch of strangers or people I am not so familiar with and you won't hear a whimper. In such circumstances, l speak only if I have to but not otherwise, this depends on the situation entirely.
I need to tell you this as well, I can just be by myself and not talk for days if there are no loved ones around. I don't fret or feel lonely. I have things to do and stuff to learn. It doesn't bother me. My husband used to travel a lot out of the country in the early years of our marriage. I learned to be quiet, to find things to keep me occupied and it has helped. Speaking to my loved ones makes my day.
There are those among you who seek the talkative through fear of being alone.
And there are those who talk, and without knowledge or forethought reveal a truth which they themselves do not understand. - Khalil Gibran
How powerful are thgose words of the poet, philosopher which explains why people speak like they do not think at all.
Some are truly afraid of silence. My friend for instance needs noise regardless of what she is doing. She will have her TV on in high volume while she is working in the kitchen. When I ask her why , she always says I need some noise to be it music or anything human. I am afraid to be alone in her answer.
How much do you speak and how? Do you speak to share wisdom or display your lack of it? I know I cannot ask this question in this community, proof of brain.
While communication is of utmost importance in life it is also important that we communicate rightly. Our choice of words, how we modulate our voice, our body language and the timing of the things we say are also significant.
How do you speak? How much do you speak?
Please share your thoughts in the comment section.
---
Posted via proofofbrain.io
---
---