Fiat won't Float
I absolutely do not want to win the lottery. Do you hear me?

I hope to never grip my shaking hand around a slip of paper that could change my life, starry eyed and lost in daydreams. Imagining all my problems are gone now, I'd cry from the relief my great luck would flood the room around me with! No, thank you.


There are so many times this attitude has brought me what I didn't want. With that knowledge, maybe I should go buy a ticket now.

I remember feeling a lack of companionship in my life, one day I decided I wanted a boyfriend. I had been flirting with someone for months, finally gathering the courage to make a move. Utter rejection.
I was in my early 20's and always had suitors, yet suddenly my well ran dry. I felt a wee bit invisible; it was disconcerting! Was my desire to be spoken to making me less noticeable?
The short answer may be yes. My attempt to get one of those large sweater having creatures known as a boyfriend made me realize dating was boring. What a hassle! I went back to focusing on the things in my life that already made me feel fulfilled. Guess who suddenly decided they wanted to date me after all just then? When I was almost over him, there he was.
Bizarre.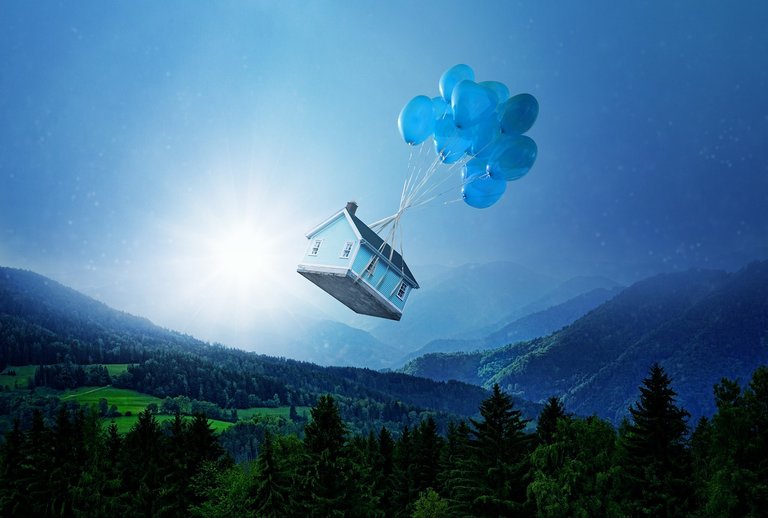 Photo by 0fjd125gk87
It's totally toxic to say that my need for love made me less loveable, that isn't my angle here. No, I just mean to point out that sometimes the desperate pursuit of something is what makes it elusive. Once, a bird was trapped in my house. I chased it around until we both were all freaked out. I felt so guilty that I was antagonizing it, yet it had to go!
Exasperated, I flung the blanket I was trying to scoop it up with on the floor. What was I going to do?! Maybe 10 minutes later, the dang bird was sitting on the blanket— gotcha! After what felt like a day of chaos, I caught my feathered wanderer as soon as I stopped trying to.
Why is this the theme of my life?
Same with the boyfriend, I gave up and there it all was. I started dating the man I had been crushing on for almost a year, after a period of deep loneliness. As I said before, during this time it felt like no one liked me. Now that makes me giggle, but as a 20-something it felt like some sort of death! Oh, the drama... Then, the situation flip-flopped.
As a young woman
with a boyfriend,
I found many of my male friends expressing a surprising interest in me out of nowhere. "Hey, how have you been?" types of messages filled my inbox on social media. Huh? Where were all these guys when I was on the market 6 months ago? Did they not see I was in a relationship now?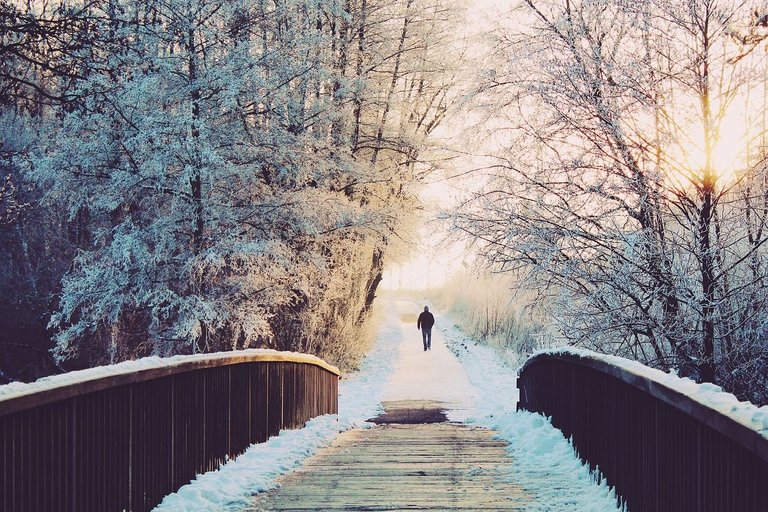 Photo by TanteTati
Although scarcity does inspire people to want something or someone, I don't think that is what happened there. I believe that my dedication to my own path was what opened all sorts of doors, thankfully ones far more interesting than dating possibilities!
I was sick of waiting tables, and wanted to be behind a bar instead. When one person finally offered me a job I liked, 5 more followed suit. I had always wanted to live in a comfortable home, so I made myself one in my first apartment. I saved money to travel. I recognized the power in choosing the things that I wanted in my life, and made space for them.
I had been searching for validation and acknowledgement from others, while offering none to myself. It wasn't my desire to date that made me invisible, it was probably the part of me that took that desire in hand.
I wanted to be in L-O-V-E.
The missing ingredient that would ignite my life!
A less than healthy outlook, in hindsight. I have no idea why this sort of intense idealization of such a thing scared young men away... When I dispelled this thinking, it hit me.
Wait, but I hate when people do that to me!
A manic pixie dream girl, yeah, that's what I was. The aloof and quirky typecast who becomes a plot point against their will. In the years to come I would experience a few men imagining that I was the answer to something. Well, looking back I was just as guilty. I could blame Disney movies, which raised me to think that the best happy ending was love. Really though, it's cultural.
We think love is a solution, but it is a problem. In a mathematic sense. Two sets of numbers who adjust their volume based on a mutually desired outcome. I needed better formulas.
This seemed to be true when hoping to succeed at anything for me, from catching birds, to following my passions in writing. So often, the way we take in the details of a situation determine the possibilities in it. Victory is all about the presentation of random odds, and a bit of hard work. I win the lottery every day in that sense. Life is about perspective in my book.
By establishing a pattern of finding my answers within myself, I removed the weight I set on others. I don't think I was aware of how draining it is to be around someone who is always looking for a solution to be presented to them. Dynamic people are too busy finding a way for that noise!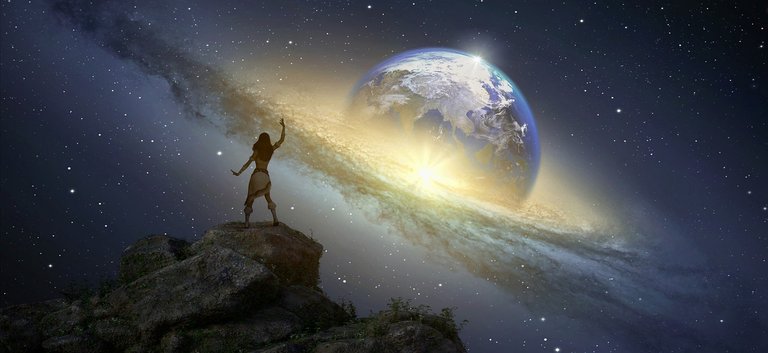 Photo by KELLEPICS
Sure, I would have a blast with several million dollars. I'd buy some people houses, check some things off my bucket list, you know. Do I actually think it would make my life significantly better though? Or anyone else's? Not really, I thought on it for awhile, and then awhile more.
I don't believe in a quick anything. When I did fall in L-O-V-E, almost a decade later, we bought an old brick house partially for this reason. I think construction truly matters, in an era of quick build homes. Craftsmanship in all things inspires longevity.
I could make a few million dollars in the coming decades, that isn't even an outrageous amount to shoot for, really. Earning it feels more in line with my "dream come true" thinking these days. I want to daydream about the me who achieves that! Easy is not always appealing in the long run.
Anyhow, if there was any way to increase your odds of winning money, it's probably asserting to the universe that you don't want to. I suppose I won't know, because even now I'm not forking over 2 USD for a ticket! 🤣

What would you do if you won the lottery? The Ink Well wants to know!
---
---