Friendship is a Precious Gift!
When I joined Hive, I was totally lost. Really, I've been stumped on how to be social my whole life, I'm awkward as HECK. Hive was just that, with way more steps to me at first.

One day, an amazingly kind man named @jamerussell heard my newbee frustrations, and patiently explained all sorts of things to me. I had only been here maybe a week, but I was ready to quit. Why was everything so complicated?!

James linked me resource after resource, egging me on to try all sorts of stuff. Apparently, he thought I could figure Hive out, AND learn to do a whole number of things in tandem. Suddenly I sped past the understanding of blogging here, into the land of exploration, with his guidance. He introduced me to PYPT at the same time, which changed the course of my time here tremendously.

He helps run a project called @heyhaveyamet, which aims to introduce new people to the blockchain. This has a two-pronged approach— linking resources, and sharing their intro post in the daily HHYM blog. I see him go out of his way to do so much more all the time though, just like he did for me. He helped me find the friends that inspired this whole contest!

James, I meant to write you a whole "letter" on V-day, I started it. I made you a web pirate-cowboy in a story LOL. Maybe it's good that I didn't finish it, because I know you'd tell me I'm weird... but you'd have secretly really liked it, and that would've made me smile.


Thank you for all that you do here James! ❤️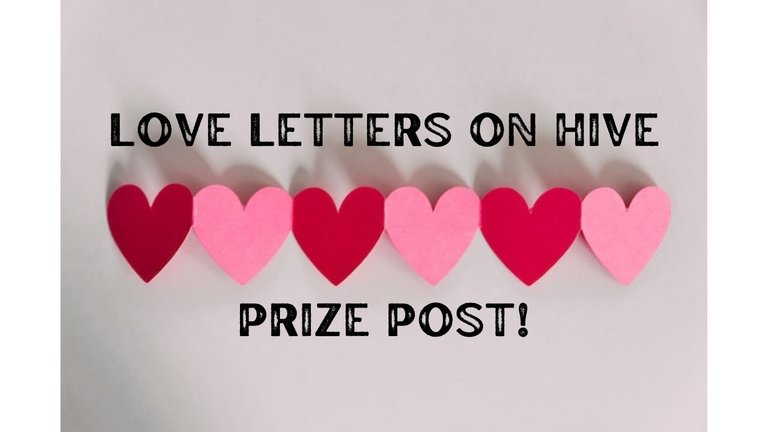 Photo by Kelly Sikkema, modified on Canva
In the wake of natural disasters, life hardships, and personal stressors, Hivians stick together. This is a huge source of serotonin to me, in a world that feels very indifferent at times. I watch people find a place here that empowers them and opens doors for the future. And most of all, I watch people building bridges so as many of us as possible can succeed.
If we wanted to do well at anything in life, the answer probably wouldn't be to go out of our way to help someone else... yet, that's the thing here. I write fiction, yet I get reblogged by fiction writers all of the time. It isn't a competition. We delegate bits of our revenue power to others. We encourage and nurture. We're showing the world what is possible when people build together without a 3rd party interference. I've obviously fallen quite in love, be still my punk kid heart!
Being the sap that I am, of course I wished we would all write love letters to each other. To those of you who did, THANK YOU! I know I am not the only one who felt blown away while reading your letters. I was a proper emotional wreck reading some of them, because the power of human connection here is just so darn PRECIOUS!!
Alright, I know I talk too much. PRIZES! let gooo!🤣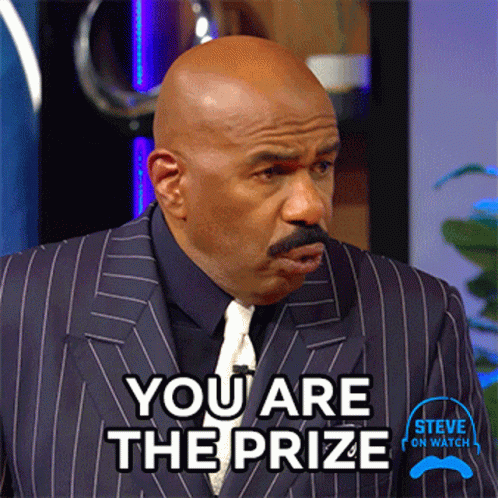 A huge thank you to @thekittygirl, @dreemsteem, and @ifarmgirl for their generous delegations to red fish!
We had 4 qualifying love letters from Hivians with under 500HP! Congratulations, you each get 200HP for one month
@balikis95
@ibbtammy
@lydiapauline
and
@amiegeoffrey
! 💪💚




What is a Hive Power delegation? Hive power increases your vote weight, but that's not all! HP allows you to earn curation rewards, and perform actions on the blockchain such as posting comments. When someone delegates to you, they are lending you part of their HP. During this time, it acts as if it is yours! WEE! 💃
Receiving delegations is a tremendous help to so many of us when growing our own HP, we hope it does the same for you ladies! 💕
Cha Ching! Next up we have liquid Hive prizes!
A HUGE thank you to @thekittygirl and @enginewitty for donating a total of 25 Hive!!
❤️ ❤️ ❤️
@amberkashif
@samsmith1971
@deraaa
@funshee
and
@balikis95
You won 5 Hive each!!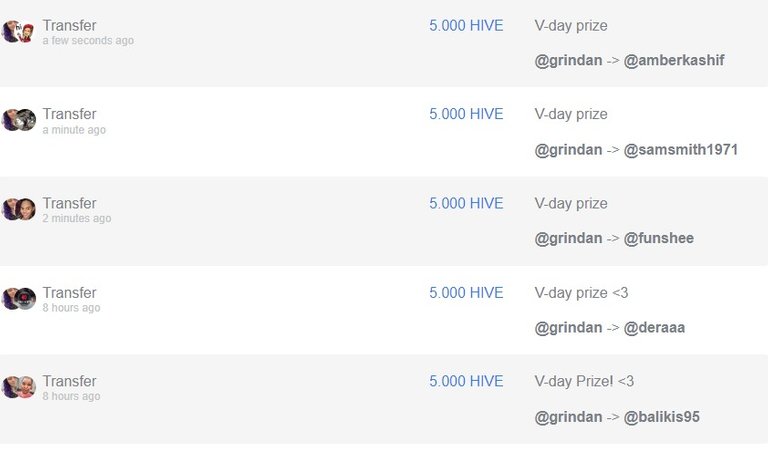 ❤️LUV!❤️
@summertooth
you are the LUV jackpot winner! You will receive 250 LUV courtesy of
@thealliance
!
I was also generously given 1000 LUV by
@crrdlx
, who embodies the spirit of his token, to share with the lovers! I spread this around equally between
@dreemsteem
(I know, but I had to give you SOME, your letter was gorgeous!!)
@amiegeoffrey
@funshee
@balikis95
@lydiapauline
@deraaa
@ibbtammy
@samsmith1971
@amberkashif
and
@jhymi
.
Jhymi, your post was late... but you knew that when you wrote it, and wanted to anyhow! 😍 In what world should you not be in the LUV pool?! 💚🤗 That's what it's all about!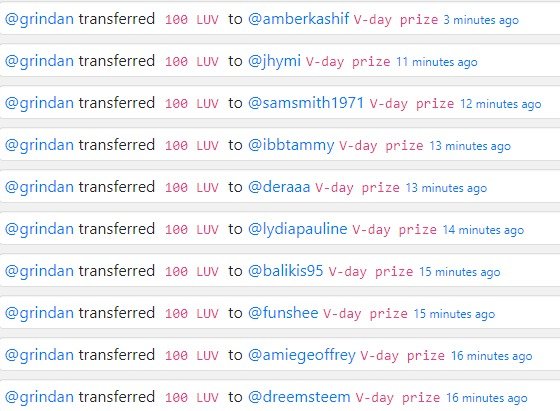 If you are not sure what this is, try using !LUV in a friend's comment section, it allows you to send LUV to friends everyday!
Thank you for donating to the love fest on behalf of PsyberX @bobthebuilder2 and @votebetting 😍!
Speaking of PsyberX, did you know the game is free to play now? Go check out this
post
for more information, including how to get your Steam game key!
Anyhow, I just kept this obviously, because this game looks AMAZING! 😂 Sorry everyone, I definetly didn't send
@enginewitty
and
@summertooth
7k LVL each, nope. Get hecked guys, you can fight me in Psyber Decks (A PVP arena where you can fight for LVL) soon 😝
🙃 💚 😎

🤣 LOLZ 😂
@deraaa and @balikis95, you both always crack me up. No one stood a chance! I've sent you both 16 LOLZ 😆

🤗Ladies of Hive😘
This community is a warm space for women from all over the world to share the things that bring them joy. A judgement free zone with weekly prompts that everyone can have fun addressing, this was one of the first communities I joined on Hive!
@silversaver888
and
@ifarmgirl
both sent out LOH to participants who showed girl power in their posts! Thank you ladies, 💕 and congratulations
@amberkashif
@ibbtammy
and
@funshee
!

@amberkashif I know you were visited directly already with yours by our LADY founder 😍
Are you a woman that is new to Hive? Go check out the
community
!
💃 💐 💞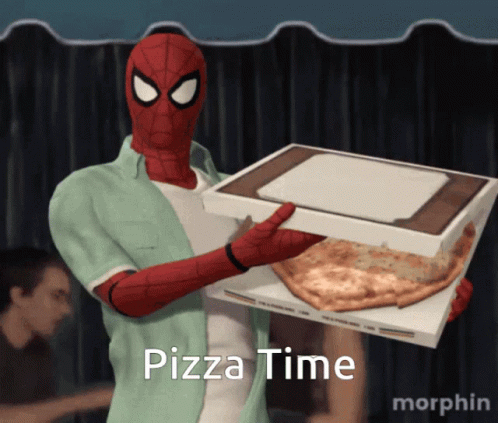 @thekittygirl
has been known to throw a pal a slice on numerous occasions, this time she threw a pizza party!
@lydiapauline
@ibbtammy
and
@amiegeoffrey
you each get 20 PIZZA!
What does this do? Once a day you can use the !PIZZA command to tip a friend a slice of pizza in the comments section! UH, YUM! 🍕👯‍♂
👉PIMP👈
This is the token I buy whenever I have the yams. If you know, you know. If you don't, go
find out
!
I know you didn't want a prize
@snook
, but I happily let you win all the time so it's totes my turn 😝... to let you win? huh 🤔🤣🤠
There's 1000 PIMP coming your way from a mysterious source, with a strict no return policy. 🤷‍♀❤️😊
I also sent 500 PIMP out to
@dreemsteem
and
@samsmith1971
, I see you two out there making it HAPPEN everyday. ✊ Respect and admiration to you both! 💕 Speaking of these two, it only feels appropriate that I'll be talking about
#dreemport
next!
---
🌍DREEMPORT! ✍️
I know a lot of our pen pals are Dreemers already, but for those of you who don't know, Dreemport is AMAZING! You log on, and are randomly given 5 posts to curate. There are so many times I have found a new author like this! Afterwards, you may submit your own post.
During the next curation cycle, others will be assigned
your
post! This helps authors establish connections, get more exposure, and have a great time! That's not the only thing that goes on in the Dreemport world though!
Each month Dreemport collaborates with a Hive community, which is an amazing cross pollination effort! So many visit either the community or Dreemport for the first time during this, and end up staying! Go check out Dreemport's collab with Hive Book Club for the Month of February
here
!
@dreemsteem dished out a total of 1000 Dreem today! 😍 Thank you Capt'n Dreemy!!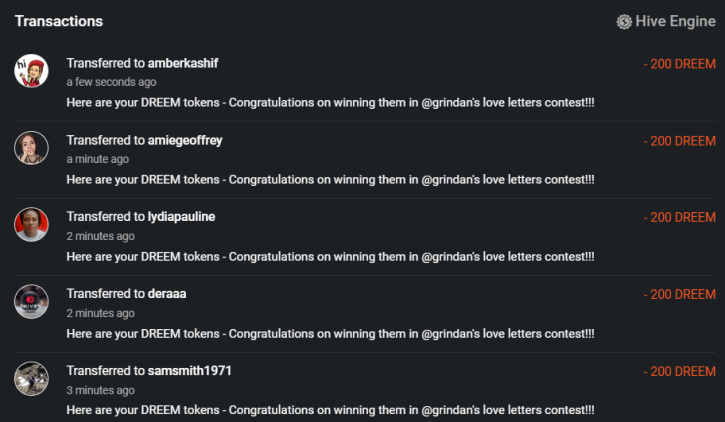 You can join in on the Dreemport fun here!
Finally, can we all just take a moment to appreciate @saffisara?!
I asked her to help me with the contest, not having any idea how many people would join. Saffi didn't ask what my plan was, she was just DOWN. She loved the contest idea, and as far as she was concerned, that's all see needed to hear I guess! She knew the plan was: we'd kill it! 😂💪
If 100 people had joined, Saffi was ready! We had a plan involving a Google Doc and she wasn't scared! She's just a boss like that. It's super rare to meet people like Saffi, friends who become family so quick it's crazy... She has the heart of a saint and the face of an angel, yet she is so down to earth it's unreal.
She's the type of person who will make you laugh, and touch your heart all in the same breath! This contest would've been doomed without her if this had gotten crazy! Go visit her and show her some love please! 😊❤️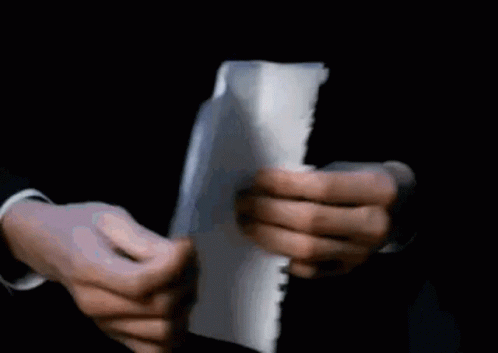 We had 14 participants total, however only 9 were "official". I'm really grateful to everyone who took the time to write a letter and show some love to their friends. I know I'm not alone in feeling this way! The only thing better than your letters, was looking through the comment sections. You each made so many people's days!!
Thank YOU!
🤗
---
---