I'm glad Cavill left The Witcher, a Grindan Grumble
Well, well, well.. If it isn't the point I made in December, coming back to validate itself.
I saw something yesterday, that made me
literally
yip in excitement. Henry Cavill will not be staying on for season 4 of the Witcher. Why would this make me happy? What, do I hate crazy sexy men, absolutely slaying epic roles? What's my problem?
OH, I'll tell ya.
First off, I want to state that I haven't played much of the Witcher games. I have read up on their lore however, because they are meant to follow the events of the books. Which I am a BIG, no...
ENORMOUS
fan of! Andrzej Sapkowski is one of my heroes.
If you follow me here on Hive, you will know I write fantasy, and will be publishing a novel... soon 😅
Sapkowski is one of those authors who writes SO well, that it physically hurts to set his books down. His world is vibrant, the history in it rock solid and fascinating. His characters are nuanced and have backstories that aren't exaggerated. They feel like real people. I want to write as well as him.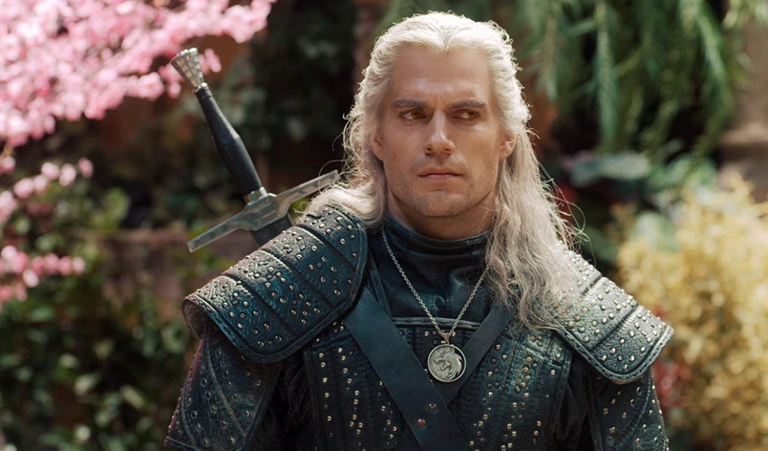 As it turns out, Henry Cavill agrees with me (thanks babe 😘). Some folks on set joke that Cavill is a "Witcher Bible" because he knows
so much
about the books and games. This love, led him to take on the role in the first place.
In this
article
from Dec 2021, Cavill was quoted in response to the Netflix show runners speaking of doing a total of seven seasons. He said he would be "absolutely up" for signing on for that, "As long as we can keep telling great stories which honor Sapkowski's work."
Did that happen in season two?
No. Nope. Not at all. It was hot garbage- I'll debate this in detail with anyone. Just bring some snacks, because I have
strong
feelings on many of the plot points, and I WILL elaborate.
Cavill is known for ad-libbing at times, which has added several sentences to the show that were not scripted. He has spoken about why he does this, is it a way to honor the story he agreed to help tell.
A way to sway the scene, just a bit.
You see, his acting isn't just great in the show because he is talented. Cavill has a deep love for the tale of the Witcher, his enthusiasm for the character of Geralt is genuine- and it shines through!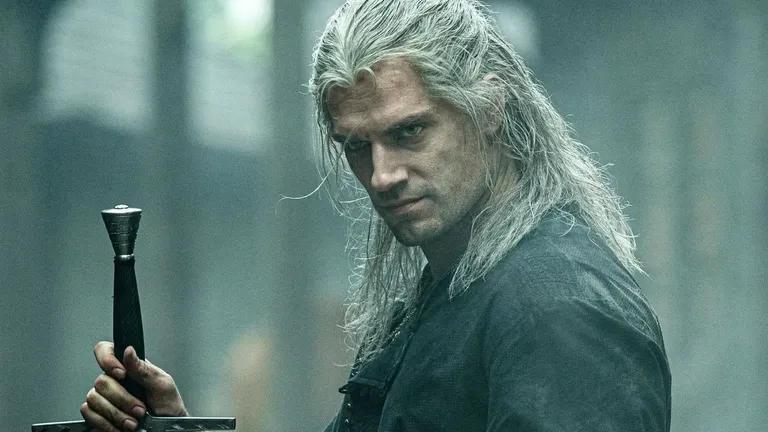 I am going to vaguely talk about a few issues in S2, to avoid spoilers.
There is a certain villain in the books, who is the main antagonist of (basically) the entire series. Everyone who threatens the missions of the protagonist characters is working under this villain.
He is somewhat mysterious, and
TOTALLY
different than his character in the show. They have placed him in situations that he was actually on the other side of, made him friends with those who mistrusted him... It's a disaster for moving the show forward in any way that follows the books.
Let me get back to something I said earlier- I haven't played through all the games, BUT I've read the lore. The games could be cannon, easily. They pick up where the books left off in an almost perfect way. Cavill has expressed his appreciation for this too.
The idea was the show would take us through the events of the books first, hence the quote I posted above from Cavill- that's what he signed up for. Yet, it turns out some
writers
of the show may have "actively disliked" the source material, although this claim is contested.
Regardless, the script does
not
honor the books, and at this point, I'm not even sure that it can moving forward. The main antagonist isn't the only issue. The way other characters have been changed is just as detrimental, key elements of the story have been warped.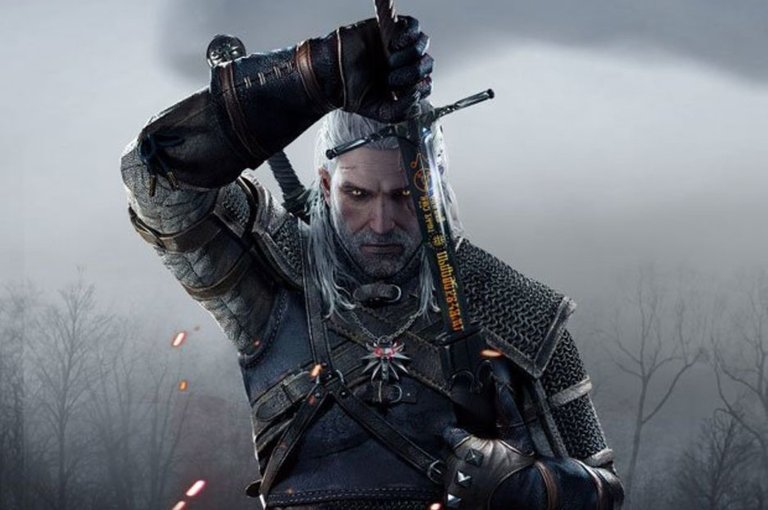 "Well, Grindan" you may fairly say, "What show
doesn't
change some aspects of the source material?" and you of course, would be spot on. It's going to happen.
That isn't what happened!
I'm not whining that Dandelion (who is a super important character) got nerfed into the less cool Jaskier. Fine, whatever- he can still do the things, I guess.
I can swallow Ciri's backstory being more action heavy right away.
Rolling my eyes through the change in the relationship with Yennifer, I appreciate that at least it means shirtless Geralt- and Yen isn't bad either 😅
A few of these things are a fair price to pay to see an amazing series come to life. Several changes begin to really muddy the waters. Sadly, it doesn't stop there... Entire arcs dedicated to things that didn't happen, and change the political climate of the story?
I'm out! I yelled at the TV during S2 like men do at sports.
It was just
too much
to look past. I couldn't enjoy it, as much as I tried to. Each episode, I held a hope that things would get back on track. I only begrudgingly watched the last few episodes. I was legitimately sad! This was something I had looked forward to for MONTHS!
It turns out that the scenes that bummed me out were felt on the other side of the screen as well, as Cavill's enthusiasm for the project has dispersed. Season three will be the last for the actor, who has plenty of prospects waiting for him. Superman certainly pays better.
I understand and respect that Henry Cavill has decided to move on from the Witcher- and tons of fans agree. Currently there is a petition circulating to "Fire the writers and keep Cavil" which is trending on the host site. It won't change a thing, but it shows me something that gladens my heart.
Fans stuck with THE AUTHOR, including Cavill himself. As a fellow fan, and as an author, I salute him. Quitting the show, in some small way, is a protest to mess they made of a great man's work.

I never thought I would find myself writing anything that resembles a show review, but this really felt huge to me! All of the images used here are screen grabs of either the TV show, or the game. They do not belong to me. I hope you've enjoyed the rant of a bummed-out Nerd 😂

---
---