Sonny Onoo speaks on WCW, Vince Russo, and WOO!
Just mere hours before @wrestorgonline began their Land NFTs General Sale, I had the immense pleasure of speaking with the one and only Sonny Onoo! We covered some of his numerous career achievements, his time in the WCW, and the discrimination lawsuit that came after. And of course, we talked about WOO and its impact for wrestlers!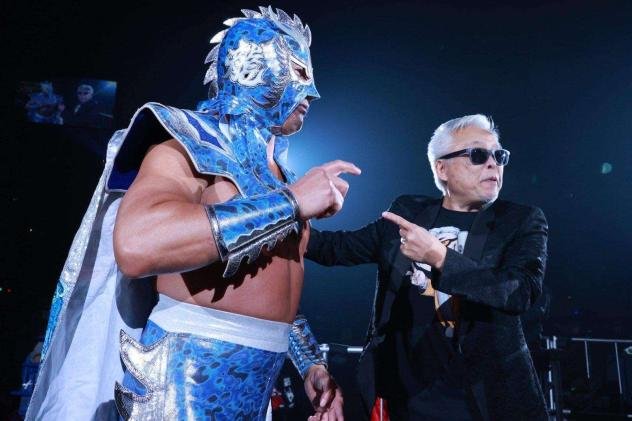 Photo property of Kazuo Sonny Onoo, appearing with Último Dragón, used with permission.
Online you will see many people refer to Sonny as the 'inventor of the selfie'. A moniker earned from his habit of snapping a photo with his wrestler as they headed to the stage. He himself is much more modest about it, "I may not be the inventor, but I am an innovator of the selfie." Sonny is easy to talk to; he cracks jokes while detailing major wrestling history.
Although he is most well-known for his time as a WCW manager, Onoo was once named the world's best bantamweight by the Professional Karate Association! During this time, he received numerous accolades while competing in martial arts and kickboxing tournaments. It was then that he became friends with Eric Bischoff. While training and competing in the same spaces would bring these two together as friends, the WCW would bring them together as business associates.
Sonny recalls traveling to Japan with Bischoff, the idea in mind was that he would be a fly on the wall, letting Eric know what he overheard later. This quickly turned into him translating between his long-time friend, and three of the most intimidating names in New Japan Pro-Wrestling at that moment— one of which was Masa Saito.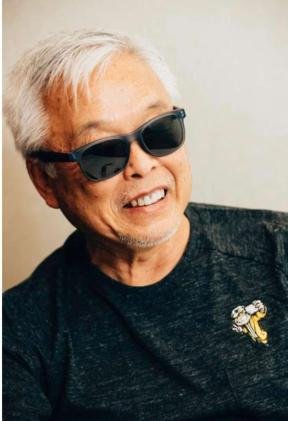 Photo by Taikou Kuniyoshi, courtesy of Sonny
It became obvious to Sonny that tensions were high for a reason, and communication issues were at the forefront. As Masa expresses that he needs a clear answer on what talent is coming before a tour, Eric says without missing a beat, "That will be Sonny." Onoo recalls being a bit shocked in the moment. This feeling would be temporary, answering these calls was a good fit with his simple life of running karate schools at that time. However, his role would rapidly grow beyond this lucrative gig.
Having appeared in martial arts movies in the past, he felt confident when his role moved onto TV. As the liaison between WCW and NJPW, he forged connections that would lead to him being one the most influential managers of all time. Many of the wrestlers he managed went on to achieve incredible things, including The Great Muta, who soon will be inducted into the WWE Hall of Fame.
Of course, a good deal of his talent would go on to be fired first, although you cannot blame that on Sonny himself. As the tides changed in WCW, Eric Bischoff was replaced by Vince Russo. I will allow this quote from him to lead into what came next:
---
"I'm going to tell you something right now that you will absolutely not agree with, but I've been a wrestling fan my whole life and I will live and die by this. It's hard enough, believe me, I write this shit, it is hard enough to get somebody over. You will never ever, ever, ever, ever see the Japanese wrestlers or the Mexican wrestlers over in American mainstream wrestling. I'm an American. If I'm watching wrestling here in America, I don't give a shit about a Japanese guy. I don't give a shit about a Mexican guy. I'm from America, and that's what I want to see." — Vince Russo 1999
---
Sonny speaks about wrestling with a passion for the artform that you can hear in his voice. In the territory days of wrestling, which WOO emanates, managers were just as big of a draw as the wrestlers themselves. Entertaining the stands and keeping plot lines alive, it wasn't unusual for things to get physical for the managers as well!
He laughs as he describes Bill Goldberg tossing him up over his head, threatening to throw him over the ropes. With the wrestler's lively nature, Onoo recounts feeling as if he might instead launch him into the audience, "Don't you do it!" he recalls yelling, thankfully Ernest Miller rushed in at that moment. Although the crowd didn't get to see Sonny launched, their appetites were slated by Goldberg performing a double takedown move on the pair.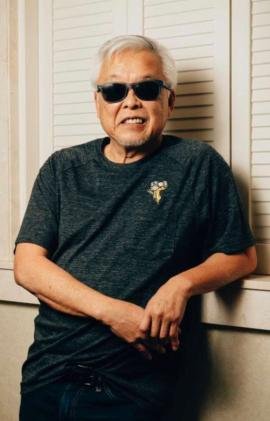 Photo by Taikou Kuniyoshi, courtesy of Sonny
In the coming months, Russo would fire nearly all of the Japanese and Mexican talent, in some cases ignoring pending contracts. While many wrestlers found themselves suddenly out of work, a dire situation for
independent contractors
, so did Sonny Onoo. "I had just signed a two-year agreement." he recalls.
Because of the nature of how the lawsuits cropped up, many mistakenly believe that it was a class action. However, it was in fact a string of related but legally separate suits. During the varied proceedings, there is extensive evidence of Russo using derogatory verbiage in court. A fact that many point out as poor justice in hindsight.
Back in those days, this sort of language was often shrugged off. Sonny recalls popular backstage jokes which contributed to the invalidation of wrestlers, based on the stereotypes they portrayed. He also speaks of gimmicks which stars earnestly enjoyed performing. International wrestlers usually base their persona on their country of origin, and Onoo's memories seem to live on the fun side of this.
Where he could, Sonny provided a confident voice for his talent. This elevated stars like Akira Hokuto, who rose to be crowned the first, and longest standing, WCW Women's Champion. As evidenced by Sonny's continued fondness for the trademark sunglasses and selfie, not all of these personas had a negative impact on those who stepped into them.
Sonny surfs this delicate topic with decorum, highlighting the various sides of the lawsuit. One odd conclusion to the situation that he remarks on, is that he had a multimillion-dollar deal with NJPW, which WCW swept off the table by firing him. When details like this are taken into consideration, it is not a surprise that only two years later WCW was absorbed by Vince McMahon into what was then World Wrestling Federation.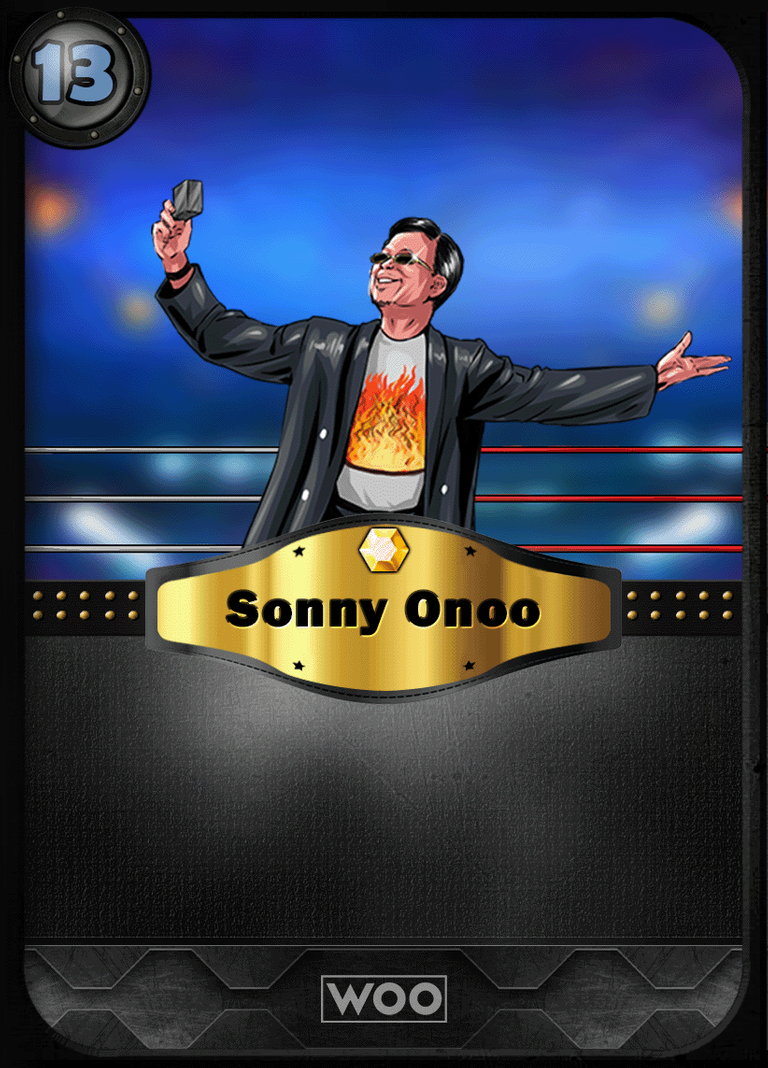 Not too long after his lawsuit was settled, Jeff Jarrett offered Sonny a job at TNA. "Russo was there, and I'd be a hypocrite to go and work with him again." he remarks, stating that he thanked his friend Jeff for the offer, but declined. He has done a handful of appearances since then, but otherwise enjoys a quiet life.
As we switch onto the topic of WOO, Sonny begins to chuckle. "You know, I have friends that are into cryptocurrency, and they tell me that I'm the only person they know who made money off of an NFT!"
The difference that WOO made in the life of Perry Saturn, who Sonny has known for decades, leaves him with high hopes for the project
@bookerman
has started. He says that when Booker approached him, he knew that he would give his all to help guys like Perry.
And that's just what he did when he delivered on his promised 10%, taking the time to deliver it to Perry
in person
. The project is far from done yet, and has already had a massive success with the land sale that took place earlier this month for those who purchased WOObucks in advance.
Earlier today,
@wrestorgonline
started its general sale! You can find all the details on how to obtain your own piece of virtual property
here
, or head directly to the
site
if you already know the deal! With a real-life impact that aims to rectify the damages wrestlers have suffered, WOO is so much more than a blockchain video game!

---
---