The Priestess of Pastries
Helga quite often forgot that she wasn't the tallest woman on earth. In the shadow of her Elven visitor, Helga was reminded that she only had stature amongst Hobbits. It had been so long since an outsider had ventured this way...

"Will you do it? I would be eternally grateful." Celeborn pleads in his musical voice. The tone brought memories of sunny meadows and afternoon talks to the surface; Helga had always enjoyed his company. Although they hadn't seen each other since university, their friendship remained intact.

Truly, it was lovely to have him show up, even if it was to ask for a favor. It had been 15 years since Helga's husband passed away, nicknamed Wacky Wilhelm, he went out notoriously as the only Hobbit to have married a Dwarf in these parts. The neighbors didn't think much of this, and Helga had begun to miss the outside world in recent years.

Mind you, nowhere near enough to actually leave the comforts of her home!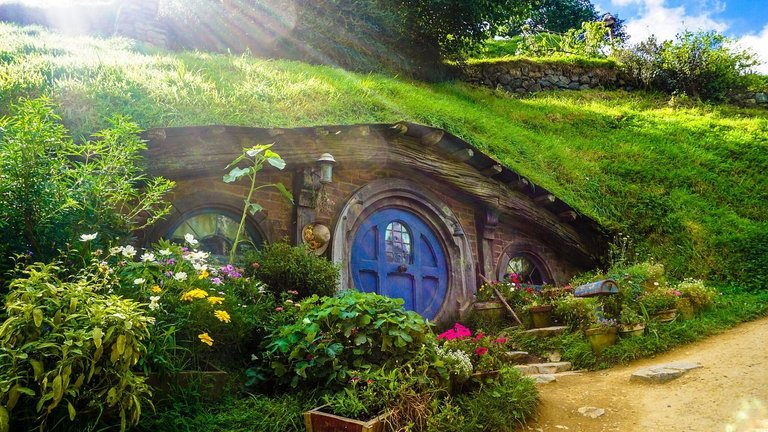 Photo by StockSnap
Celeborn had barely aged since she last laid eyes on him, the vigor of youth shone brightly in his very skin! Perhaps he was used to the life cycles of his fellows differing, there was no reaction on his part to the way time had shaped her. Gray hair and the wrinkles at the corners of her mouth were the best evidence that it had indeed been 300 years since the pair met.
The strangeness of having had an entire life that was now winding down, while Celeborn was just now getting married... It took a while for Helga to take it all in. Could she leave the meadows of the far-west Hobbits behind for the first time since she settled here? Looking at her friend, she couldn't help but to feel that maybe her story wasn't quite over yet either...

There was a time before she met Wilhem, and was sucked into the pleasant routines of Hobbits, that she roamed about with quite the reputation! Folks were known to call her the priestess of pastries, and it's not unlikely that this skill was a part of why Wilhem loved her so. Yes, Helga was the master of the lime twist tart, her danish was known to make grown men cry, and her macaroons make folks mad with delight! Pastry was her passion, she forged gems of dough in her hearth!
In these days her family had worried, after all, what respectable Dwarf
bakes
as a vocation? On purpose?? The horror and shame her mother professed at having to admit her daughter selected a working-class skillset despite her best efforts... According to her it caused physical ailments, it all was just too much to bear. To her chagrin, Helga decided to leave her family's home, her mother's expressions had utterly backfired.
When she married Wilhem a few decades later, they had played a fabulous game at their wedding. Watching each side of the aisle squirm uncomfortably as they said their vows, they made a whispered agreement with bated giggles. Challenging each other to see who could make the other one's family the most agitated, nothing could stop them from having a grand night!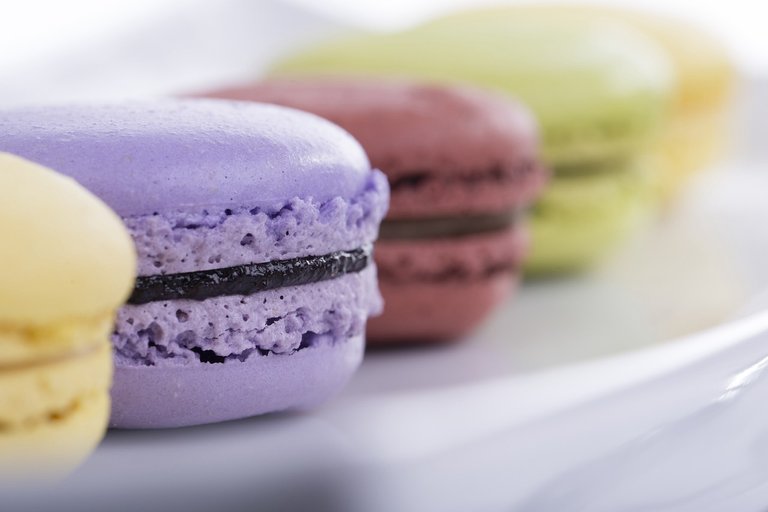 Photo by 2cassis
Wilhem always nurtured Helga's adventurous spirit,
especially
when it came to pastry! If he were watching now, what would he suggest I do, Helga wondered. He always liked Celeborn, he would probably be tripping over himself with excitement were he here, she mused. To be invited to an Elven wedding was a rare treat, a party only the coldblooded would want to miss!
"Alright Celeborn," she began after a long moment of silence, "I'll make the pastry for your wedding, I'd be honored to." she agreed with a smile. It was clear Celeborn would very much like to yip in joy, yet he was far too refined for such a gesture. Instead, he beamed at her with deep admiration, thanking her from the bottom of his heart. There is a reason that a noble of the ancient lineage would travel all this way for an old friend and pastry chef...

Helga, although incredibly humble, was the descendant of a master smith. The ancestors pick which of their bloodline to dote on, not the other way around. As it turned out, Helga had been blessed among the children of 10 houses that made up the family tree. Her mother believed she could just refocus this gift on another trade, yet Helga knew better. As did her friends like Celeborn, who grew up surrounded by those who remember the Dwarven ancestors.
Before any other item was considered to bring along, Helga first packed her tools. Her knives of folded steel, the sharpest one could find. Needed for the peeling and zesting of fruits, the preparation of special spices... Her lucky rolling pin, her favorite aprons and gloves. Of course, she needed special molds, cutters and various mats for dough.
As she packed, she asked a dozen questions. Things like, "Hey, do you have a wire sieve?" she would always follow through with something to the effect of "Ah! I'll bring one just in case." Celeborn's answers to her queries lacking the assurances she needed. After an hour of clanging pans and growing saddle bags, Helga looked over it all with pride. They were ready!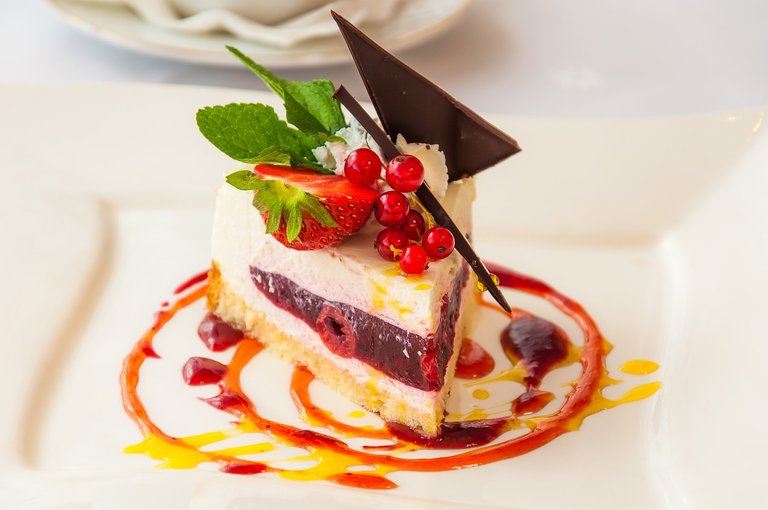 Photo by rkarkowski
With a loving goodbye to her small garden, and a brief word with her nicest neighbor, Helga found that was really all she needed to leave home for a while. That thought struck her strangely, it really had always been that easy, hadn't it?
Riding a horse for the first time in 50 years was odd, but Helga eased into it after several miles. They say you never forget how to ride a horse, and it seemed true enough. Soon, she was lost in the various greens of the woods, as they left her village behind. They spoke of fantastic cakes of celebrations past, and Helga's apprehensions were lost in the giggles of old friendship.
It was 6 days of riding in all, but it went by in a flash! Invigorated by the thrill of adventure, Helga arrived at the forest halls of the Elves with a new lease on life!

The pale stone towers of the castle blended into the foliage until they were about a hundred yards out somehow, seeing her astonishment made Celeborn laugh. "It's an enchantment." he explained. As the walls came into view, so did the music. Harp strings plucked like lovers, a choir of celestial singers united in the distance... magic!
Celeborn's betrothed Elise was like a bouquet of sunshine from the moment she greeted them! Elise smiled with her eyes, and laughed with her gut. Her amber colored hair contrasted the deep green of her eyes, her small nose wrinkling as she giggled. Graceful yet bold, she had a rough edge to her that made her incredibly approachable. By the time they had finished discussing dessert, she and Helga felt as if they had known each other for ages as well!
Settling into the gorgeous kitchens of the royal cooks, Helga found a slice of heaven. The marbled stone of the countertops gleamed as she worked, an oven crafted from some strange technology heated up without needing coal. And like students, the best staff had been selected to observe and help. As Helga found herself guiding the others through rolling dough and beating frostings, she found she could quite get used to it!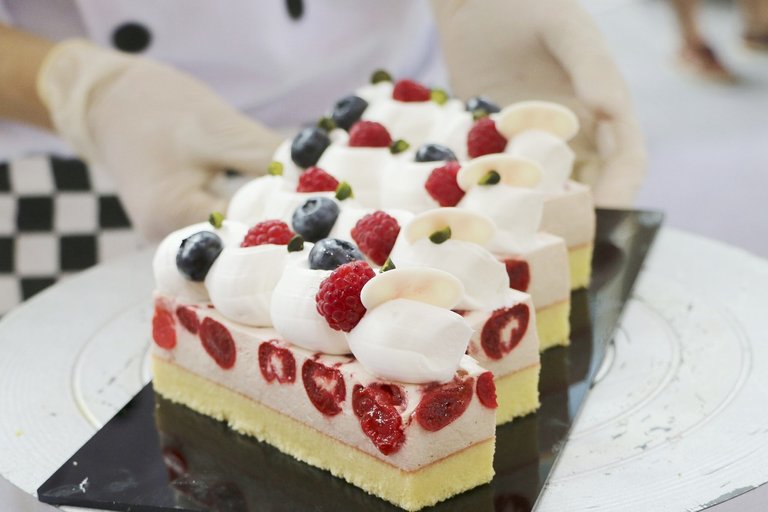 Photo by yoyolang
The tasting went off without a hitch, and a menu was easily selected. Helga marveled at that, how agreeable her friend's bride to be was! To say Helga was pleased with their union was an understatement! To visit this place of wonder, and witness new things after so long... To bask in the joy of upcoming nuptials, it was all almost overwhelmingly exciting for Helga!
In fact, as the relief set in, Helga realized something else. It was wonderful to bake on such a scale after so long, but it wasn't her new life mission. She had some new perspective on that, and the surreal quality living after loss provides. No, she wouldn't be taking the position her friends kept hinting she could have. It could be fun for a time, but it wasn't the right path.
These days of travel and excitement had made Helga crave the quiet she was accustomed to, yet her comfy hobbit hole wasn't what pulled at her heartstrings. She hungered for the stars in the sky, and the rush of untamed rivers. She had forgotten how night sounds under a canopy of trees, or how sunrise looks from a mountaintop. She was ready to fall in love again, but this time with the world.
After the wedding, the Priestess of Pastries would hit the road once more!

Just a fun little freewrite, as a treat for my brain 😂 I'm stuck on a piece I wanted to finish 3 days ago to submit to a magazine, and I can't write my way out of the dang arc! I find sometimes writing something else fixes that. Here's hoping!
---
---