The Wood-Wide-Web, mycelium meetup! I want to be a Tree. LOH #110

If reincarnation were a certainty, and I could select what I came back as after I died, I'd be a tree. A birch tree perhaps, or maybe an elm. It is hard to say now what variety I would lock in, for I hope to die many years from now. I'm still finding my roots, so to speak 😉


"A tree, Grindan; why? Ladies of Hive community said you could pick anything to come back as in this week's prompt!" Some may think.

Yes, I'm really picking that, and of course I will tell you why! 😁 Trees are connected to a mycelium network, it's beyond cool.
What is mycelium?
Mycelium (plural mycelia) is a root-like structure of a fungus consisting of a mass of branching, thread-like hyphae. Fungal colonies composed of mycelium are found in and on soil and many other substrates...

A mycelium may be minute, forming a colony that is too small to see, or may grow to span thousands of acres as in Armillaria.
This excerpt above from
Wikipedia
helps me start off, because what it is, is CRAZY!
Trees use these fungi colonies below the soil to share nutrients, which in turn gifts the mycorrhizal network (another word for fungus roadway) some carbon and sugar to grow. That's right, trees use more than photosynthesis to thrive! In fact, they help each other— have you ever wondered how new trees survive under a lush canopy?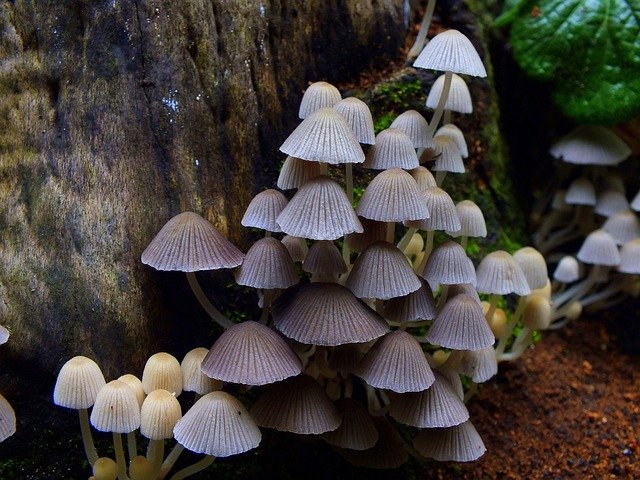 Photo by Terranaut
Think of a giant synapse firing in the brain, except through a fungus network. We have some compelling evidence that trees are communicating! It's entirely possible the tress around us are chatting through fungus in this symbiotic relationship. In fact, it's even likely!
We can say with certainty that trees are tribal. They form groups, and help each other out. Sharing water and nutrients with smaller trees that otherwise would not survive, Elder trees are known to show great consideration.
The notion that it is survival of the fittest when it comes to trees has been utterly dispelled. Next time you walk through the woods, look up at how many tree branches grow away from those of similarly aged neighbors. They do it on purpose, according to science.

A German man named Peter Wohlleben wrote a book called "The inner life of Trees" which compiles decades of science into an enjoyable read. In an interview with Smithsonian magazine, he pointed out that sometimes you will see a tree stump with green wood, the kind you see in saplings. This is from chlorophyll, which is produced in the photosynthesis process... which you need leaves for.
This is touching evidence of trees keeping each other alive, helping a friend who will never have anything to offer in return. I find it extremely touching. The descriptions of forests in my fantasy stories reflect my deep reverence for nature, I'm in constant awe.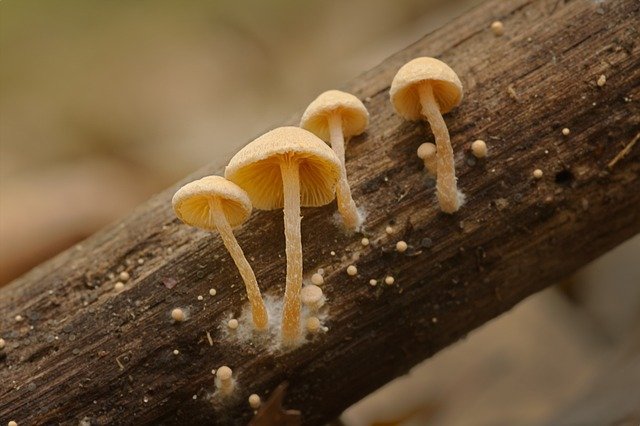 Photo by mirey2222
Being a tree would be fantastic!
I want to go to seed within the canopy of 200-year-old trees, learn and grow with them. Hear the whispers of the earth, which human ears cannot audibly take in. I want to live as one with the vegetation around me, in a true community of my own kind. People get along with cats better than each other, I guess it's semi-historical.
I just don't see a point in trees being mean to each other. Do you suppose there's some oak tree out there purposefully growing into its neighbor in an attempt to kill it? Like, maybe. Perhaps there was some smack talk on the Wood-wide-web, that caused a tree fight. I'm just not seeing examples.
So, in summary: SIGN ME UP! If it were up to me, I'd be reborn as a tree!

The other prompt this week, was to reflect on the achievements of 2022. To talk about how we have grown, and the things that we learned.
This year I learned that floor buffers are tricky to operate. You should never put a queen-sized feather comforter into a normal washing machine. Milk derivatives are in everything in the USA (my son is allergic)...
And I learned that I don't actually care if I'm cool. You know what's super great about that? Once you stop caring, more people like you. Well, assuming you aren't a total bag of jerk sandwiches under the surface. It's really okay to just be you without overthinking it.
Our interpretation of others disliking us is self-centered the more I think on it. It's the equivalent of whatever thought process cocky people have, a focusing in of your own attributes in any given situation. Some people force those feelings on us.
I've started to respond to people who try to sway my mood or prod at me with:
"I do not receive that."
short and simple. That would've terrified me five years ago! Getting older is underrated!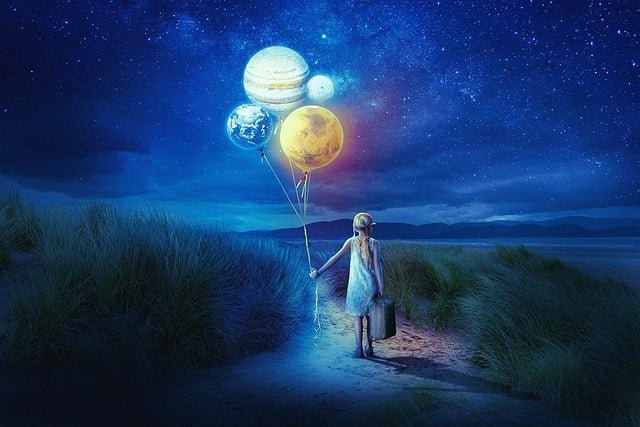 Photo by Jordan_Singh
As far as achievements go, currently I am most proud of myself for writing. When I started on Hive about 3 months ago, it was
really hard
to write here. I panicked over pressing publish, because I wasn't happy with anything I wrote.
I still feel that way, the difference is I don't agonize over perfection. I've gotten less shy! I needed an outlet for creativity, and to start being brave enough to show my work to others.
So, I made a goal. Write every day for at least two hours. I'm grateful that I did, it has really enriched my life! 😁 Now, my novel is coming together finally, and I have a ton of fun sharing here! It's been so good for me to get back into writing. 💕
I realized this morning that I surpassed my 50k word goal for National Novel Writers Month/
#nanowrimo
!! I'd have never done that without Hive, particularly the community aspect of
#hivenano2022
!
Whatever your passions are, I hope that you are wrapping up the year with joy and happiness 🤗

---
---