💜😃ESTA ES MI PRESENTACIÓN ‖ THIS IS MY PRESENTATION😃💜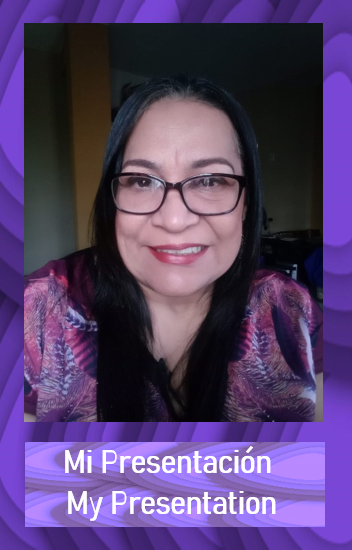 Hola, hola a todos!!!
Hello, hello everyone!!!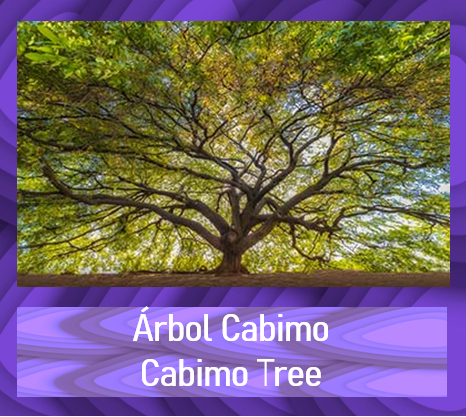 FUENTE/SOURCE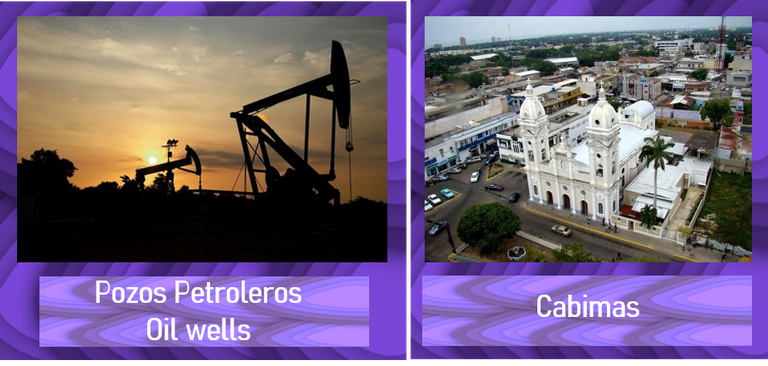 FUENTE/SOURCE
FUENTE/SOURCE

Pertenezco a una familia de 7 integrantes, de izquierda a derecha: Raquel, Mabel, Grisel (Yo), Aiskell y Carmelo, cuatro hermanas y un hermano. Abajo nuestros padres: Arquímedes Velásquez (falleció en 2020) y Elina Espinoza de Velásquez.
I belong to a family of 7 members, from left to right: Raquel, Mabel, Grisel (Me), Aiskell and Carmelo, four sisters and one brother. Below our parents: Arquímedes Velásquez (died in 2020) and Elina Espinoza Velásquez.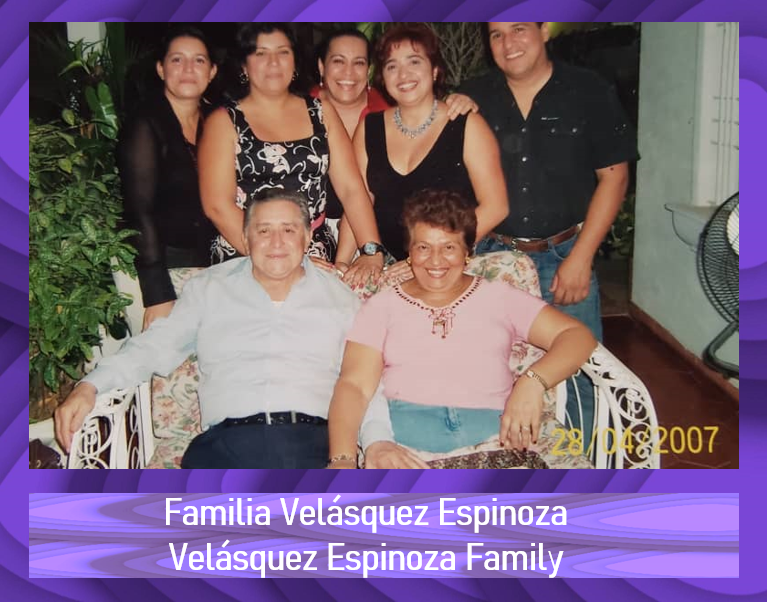 Con mi familia viví hasta el año 1990, en una hermosa casa que mi padre compró a la empresa petrolera Creole Petroleum Corporation y luego la transformó en nuestro hermoso hogar.
I lived with my family until 1990, in a beautiful house that my father bought from the oil company Creole Petroleum Corporation and then transformed it into our beautiful home.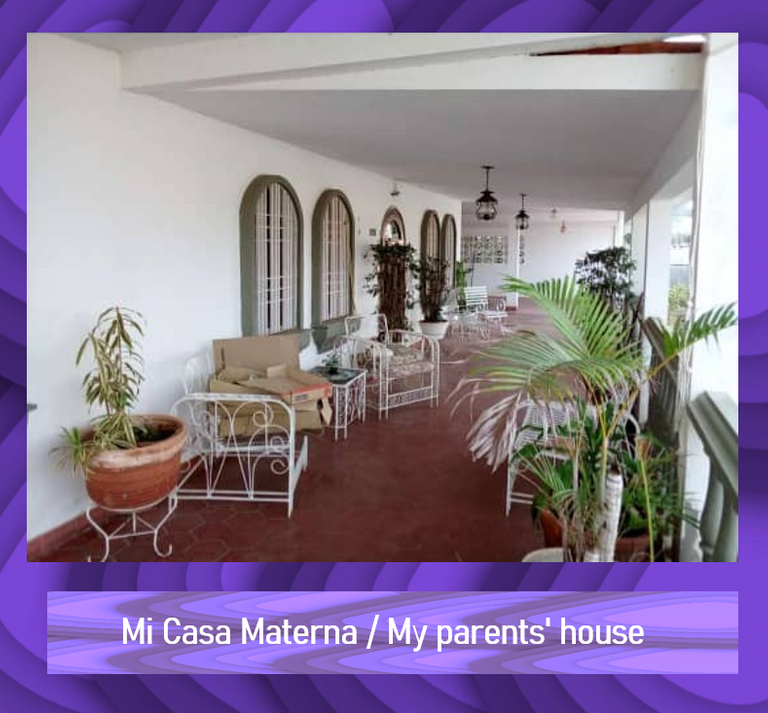 Me casé en el año 1990 y junto a mi esposo formé una familia de 3 hijos, además hoy tenemos una hermosa nieta.
I got married in 1990 and together with my husband I formed a family of 3 children, and today we have a beautiful granddaughter.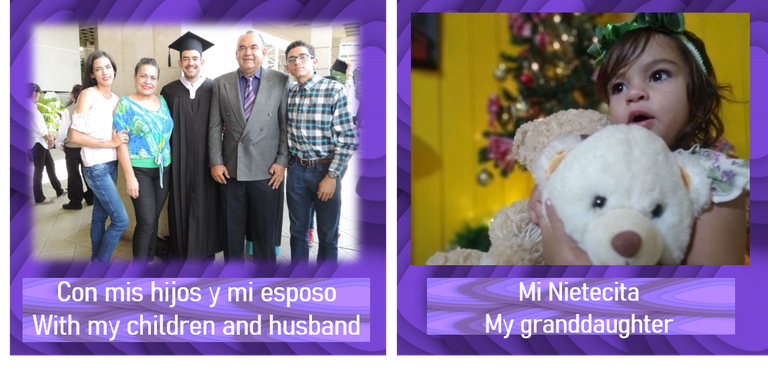 Hoy tengo 60 años de edad. Soy Ingeniera Industrial, pero además, hace 4 años me especialicé como Terapeuta Holística en PsicoNeuroInmunoEndocrinología y Psicopintura. También soy Líder de Yoga de la Risa. Actualmente me dedico a atender personas en mi consulta Online de Biodescodificación. Además, me encanta cocinar platillos salados, aunque preparo una torta de chocolate que me queda para chuparse los dedos.
Today I am 60 years old. I am an Industrial Engineer, but in addition, 4 years ago I specialized as a Holistic Therapist in PsychoNeuroImmunoEndocrinology and Psychopainting. I am also a Laughter Yoga Leader. Currently I dedicate myself to attend people in my Online Biodescodification practice. In addition, I love to cook savory dishes, although I prepare a chocolate cake that is finger-licking good.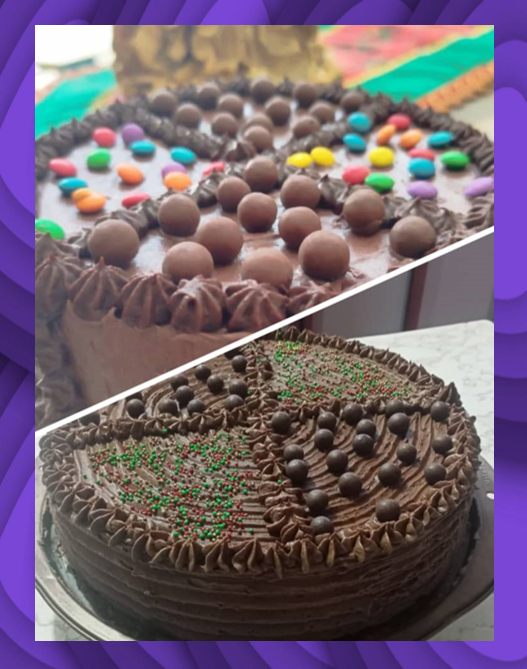 Este año además cociné para la cena de navidad, unos deliciosos panes de jamón, uno de los platos típicos preparados en Venezuela para las celebraciones decembrinas.
This year I also cooked some delicious ham breads for Christmas dinner, one of the typical dishes prepared in Venezuela for the Christmas celebrations.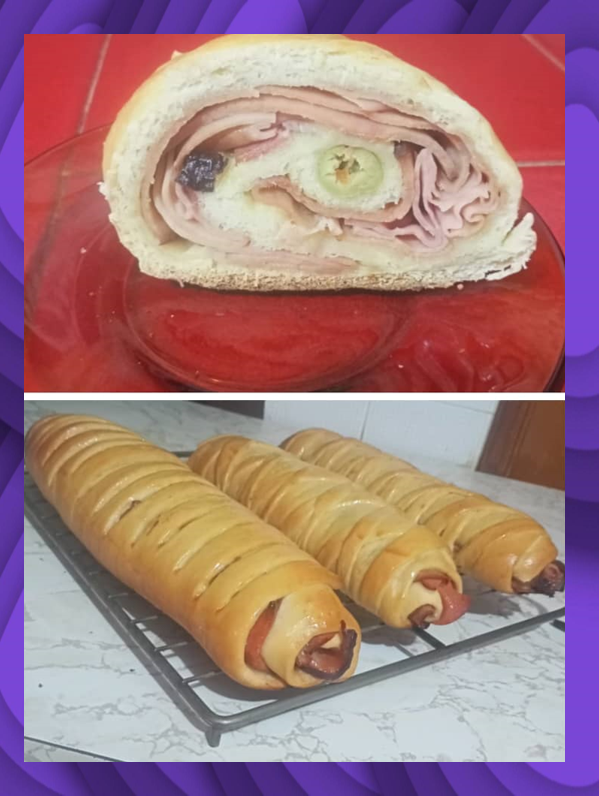 ---
---