Croatia Study Visit ✈️ Day 1 ▶️ Arriving in Hotel Manda!

YOU ARE READING DAY 1 | DAY 2 | DAY 3 | DAY4 | DAY 5
---
Greetings folks! This is my first post in this community, so be gentle! Not too much though. 😁 Anyways, a pleasure to meet you fine folks! 🥂
Last month I was in Croatia. I'm from Macedonia and I work at a government institution for environmental protection. As part of my job, we flew out to Zagreb (the capital city) for a study visit where the Croatians explained how they manage certain aspects of their environmental protection program. 👏
So I was there for 6 days, but the last day is just us flying back, so I have 5 posts for you beautiful people, thinking I'm gonna post 1 each week. 🤷‍♂️ But we'll see.
So if you wanna join me in this travel-blog series, welcome! Let's a gooo! 🚀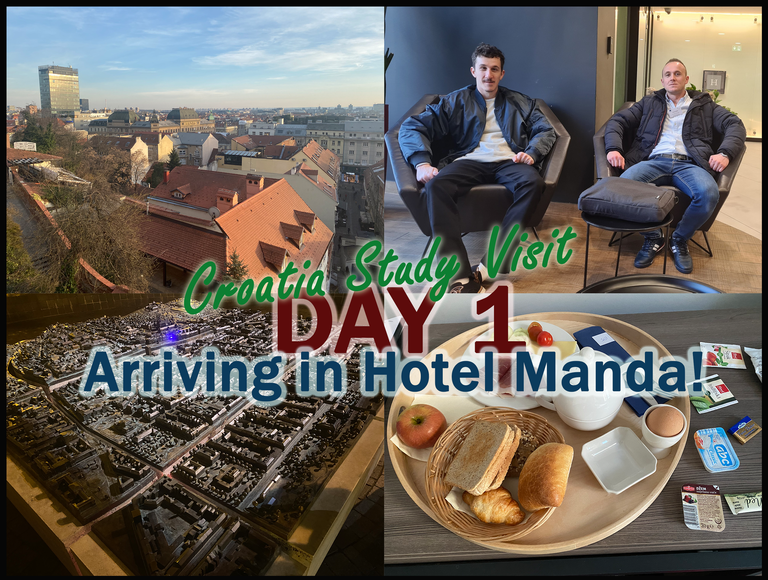 🔶 AM I SCARED OF FLYING? 🔶

Bag is ready as I wait for the arranged transport to take us to the airport.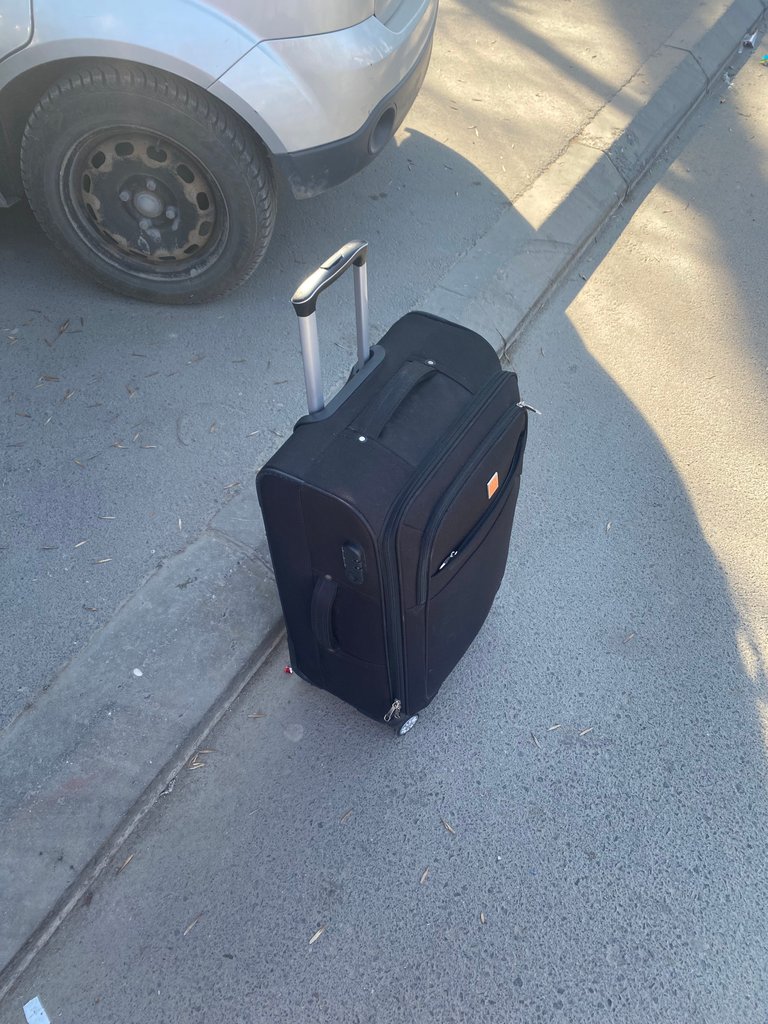 The last time I was on an airplane was when I was 6 (that's 23 years ago 😂) so I was a bit apprehensive about the whole thing.
Anxiety and I are gooooood buds. 💯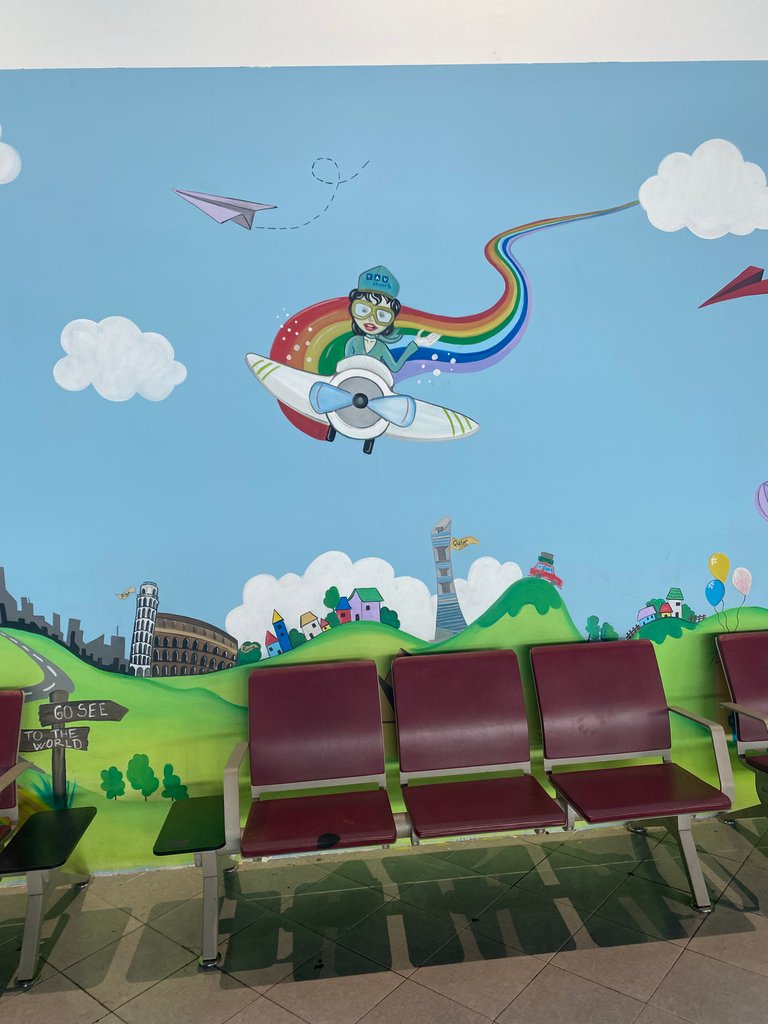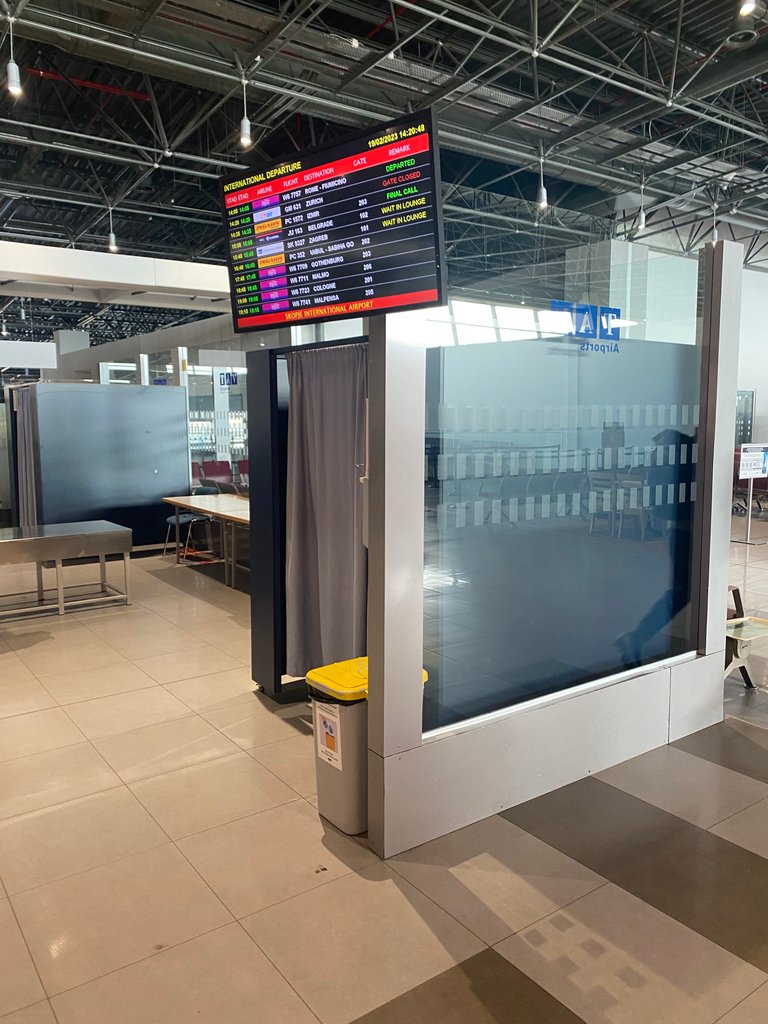 The Airport itself was present, and before I knew it I was getting ready to board a tin can that goes wwwuuussshhh in the sky.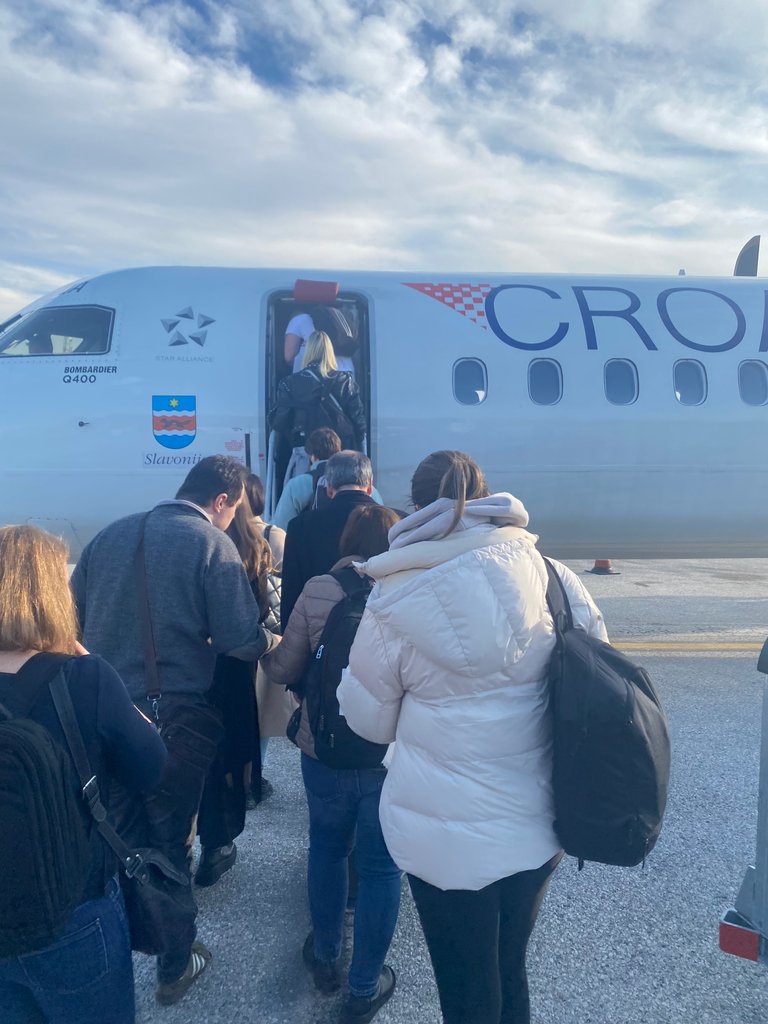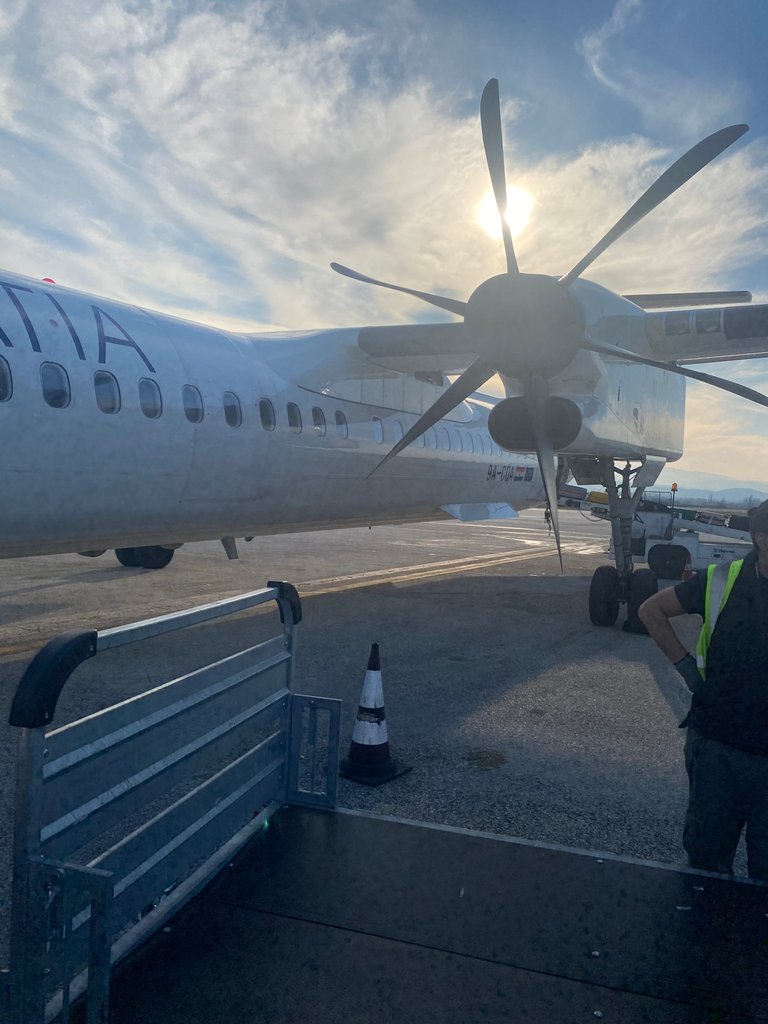 Ok, I gotta get props for how these pictures lined up.
And.... 🥁🥁🥁 everything went smoothly! Not to worry this isn't a phantom writing this post from the great beyond (dodged a bullet there). Felt my organs trying to escape through my mouth, but soon calmed down, and the flight was smooth winging. // get it?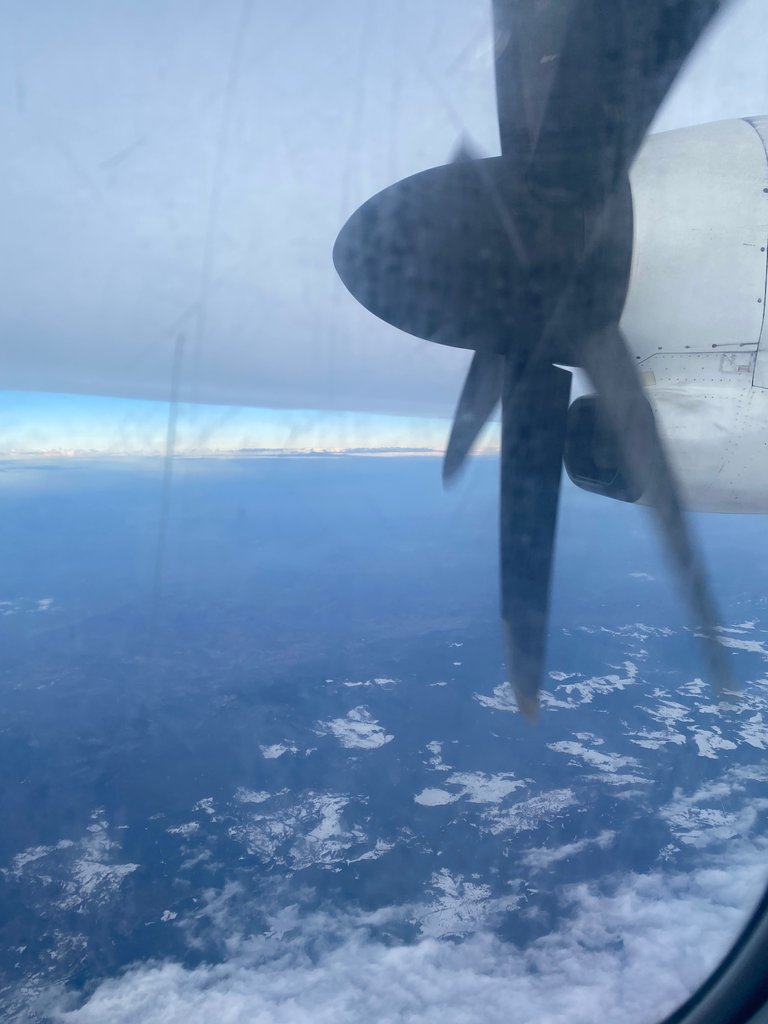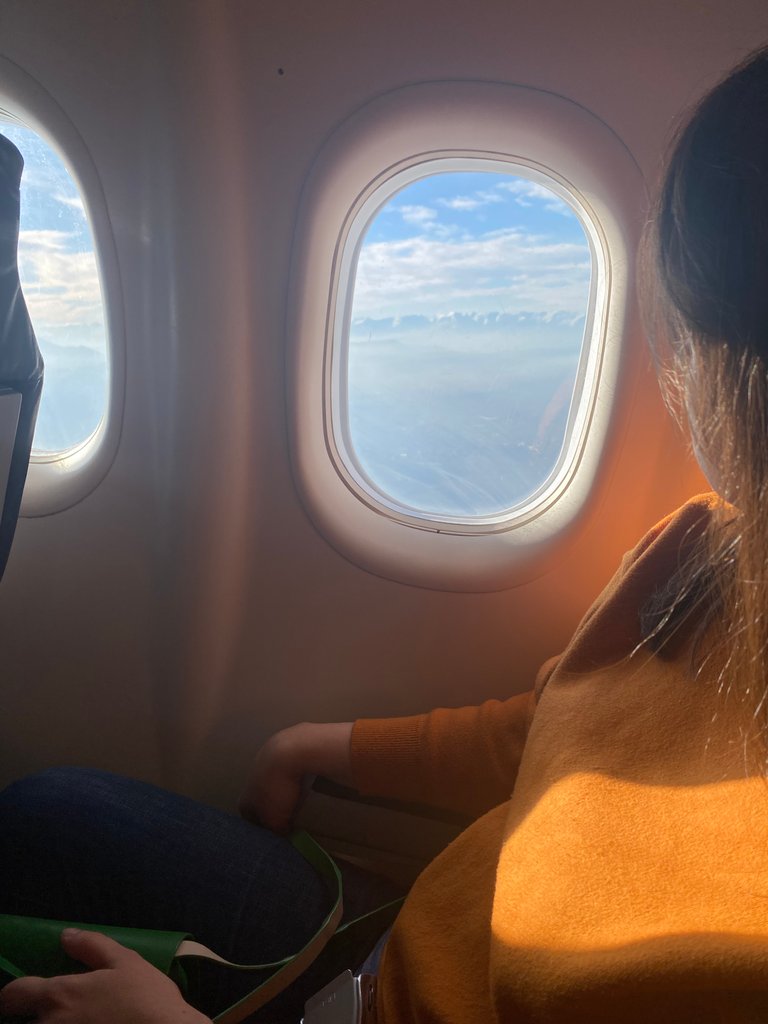 The flight lasted around 1h 30m, and by the time we checked into our hotel, it was already nighttime. 🌙

🔶 HOTEL MANDA 🔶

Once landed at Zagreb airport, organized transportation took us to our hotel - Manda. Now, I as any rational and skeptical traveler, expected this to be a complete $#!% show. I am so glad I was wrong. 😀
First of all the hotel was near the city center, if not on the outskirts. The main square was a cool 10-minute walk away. 😱 The staff were all very hospitable. And the room? Let me show you the room:
Don't mind the last comment I took this video for a certain someone. 😅
We were 9 people in total meaning each of us had our own room. Which was amazing! Needless to say, I was super happy with my accommodations. 😇
That done it was time to head out! First night in Zagreb - can't spend it moping in the hotel room! (and trust me, I really wanted to mope and be by myself around this time 😅) But my colleagues were right, fresh air and good company solve a lot of life's problems. Even if only temporarily.
So off we go! 🚶‍♀️

🔶 FIRST NIGHT OUT 🔶

Our primary mission was to get some food. 🍔 // don't mind that emoji that's not foreshadowing at all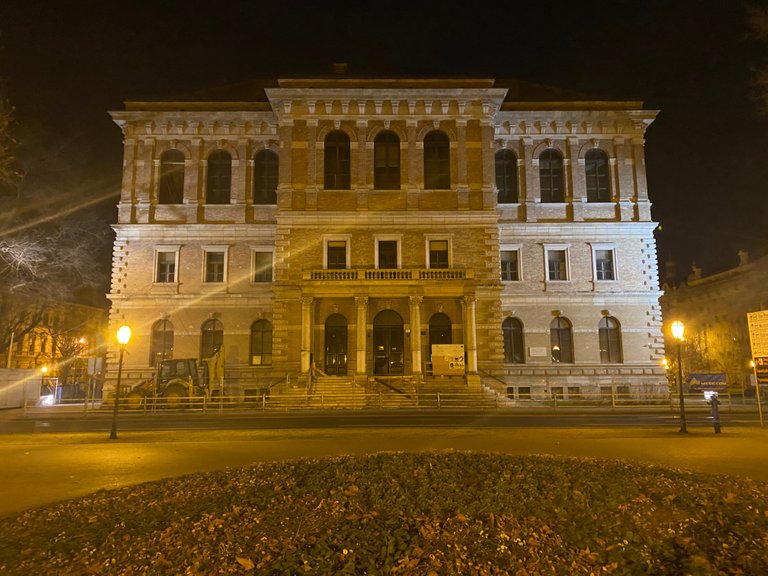 Zagreb is a beautiful city. During this 6 day trip I fell in love with the city. I would wholeheartedly confirm that I would like to live here one day. The city itself is beautiful, the people were beautiful, the atmosphere was just... I don't know how to explain it but the city felt alive! 👯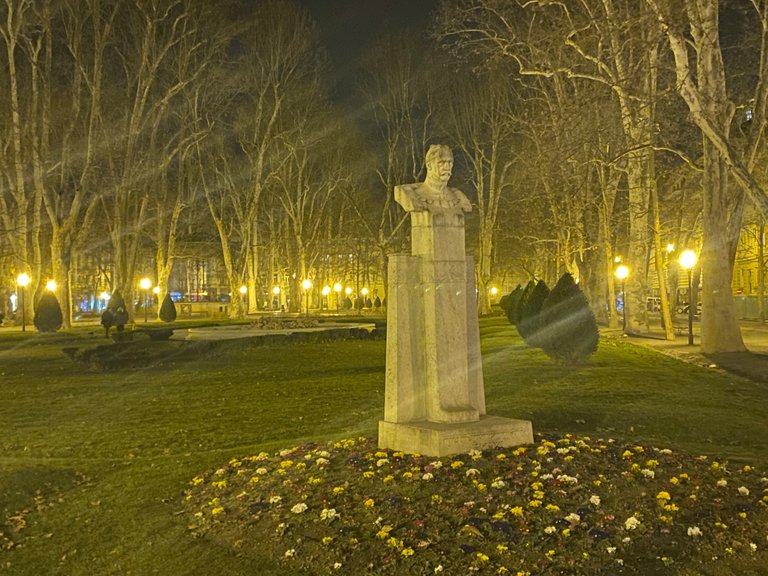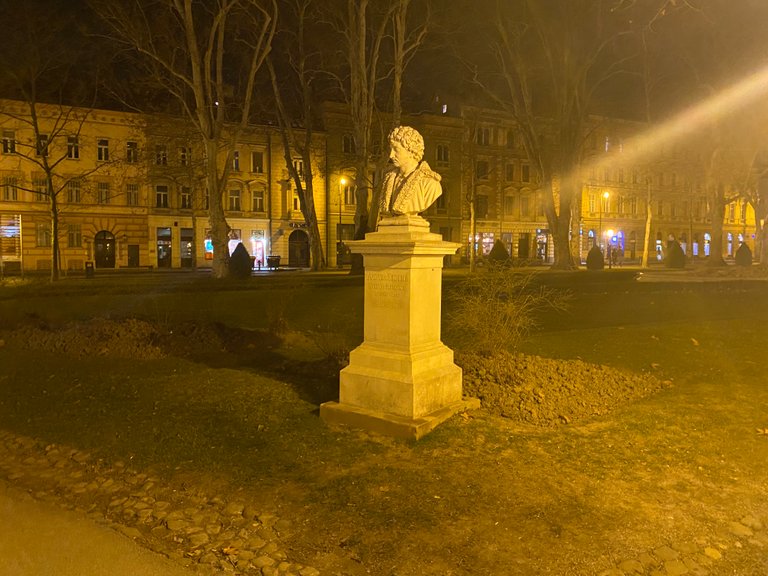 From the hotel, we took the long way around to the main square. Remember our mission is to acquire sustenance. Hence we passed through a beautiful park. A park like this near the city center is quite unusual in my books. 📚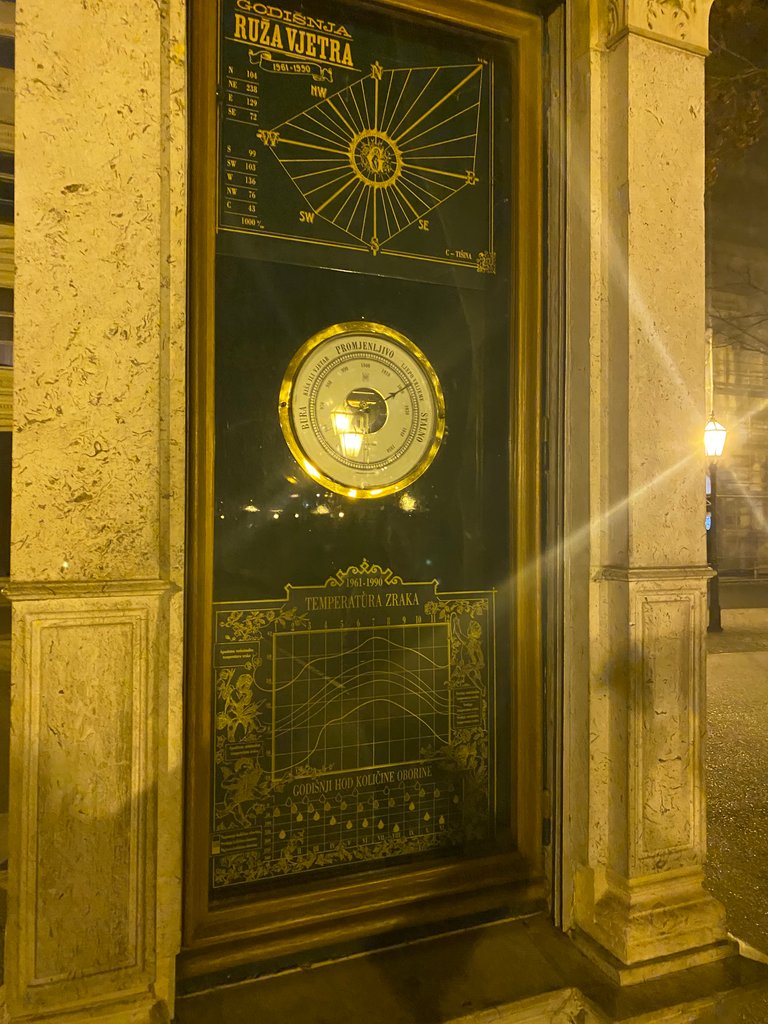 People in the center primarily travel using the tram. I've never been on a tram personally, so I was quite scared of the things. 😅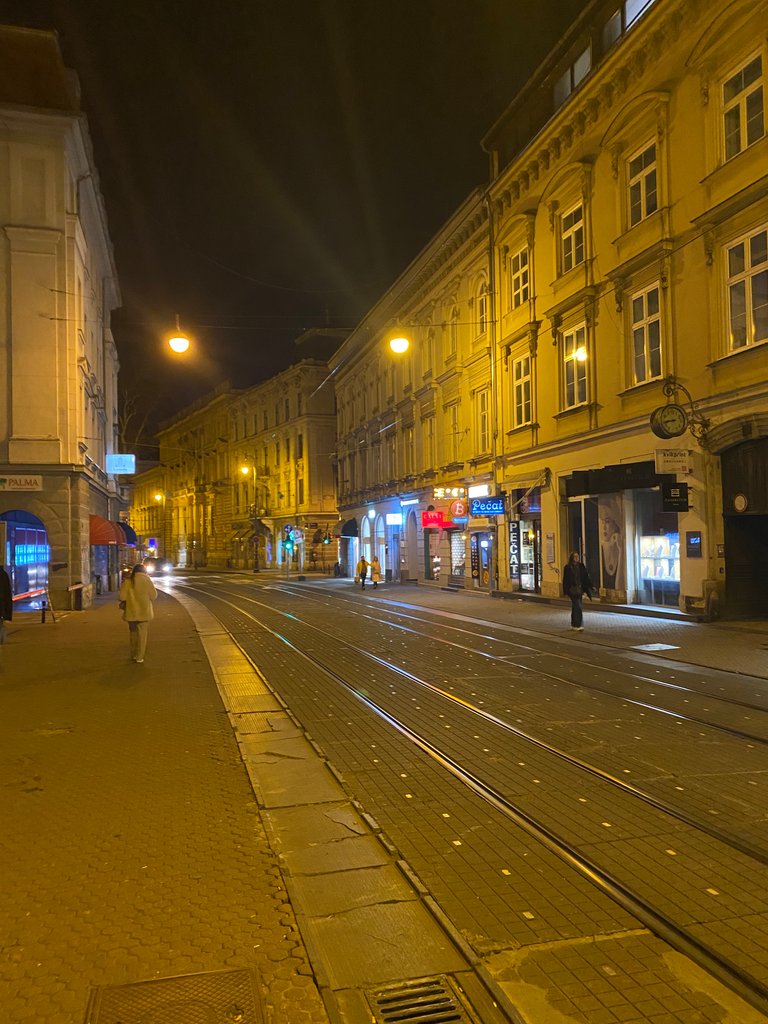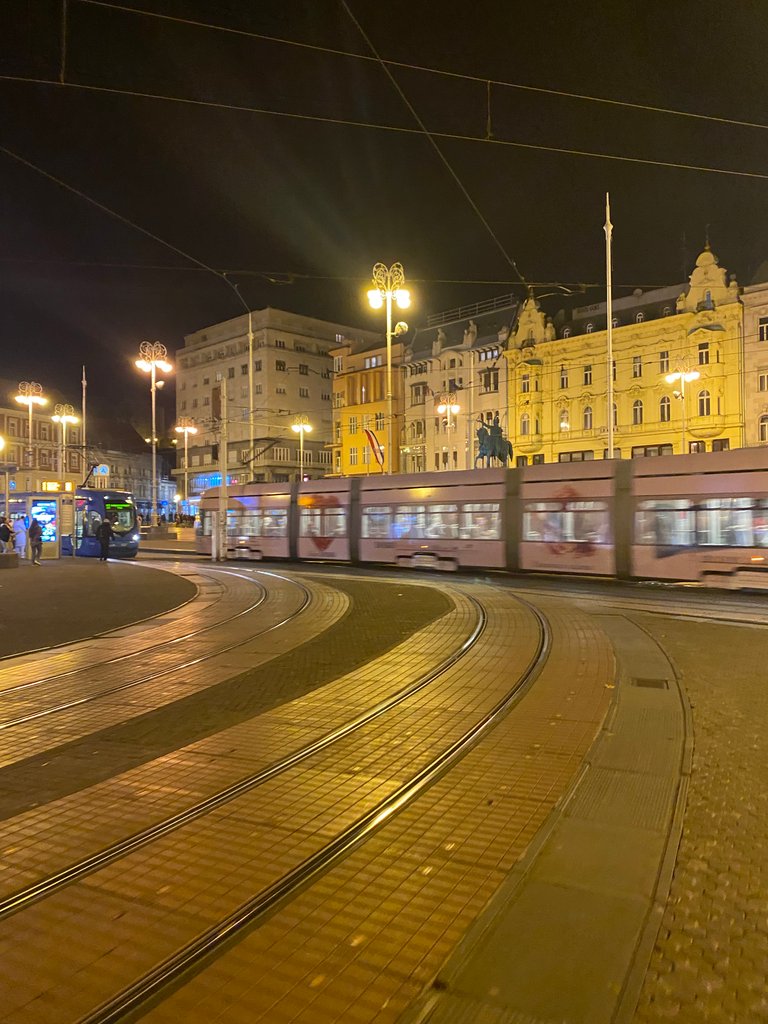 Soon we arrived at the square! 🙌🙌🙌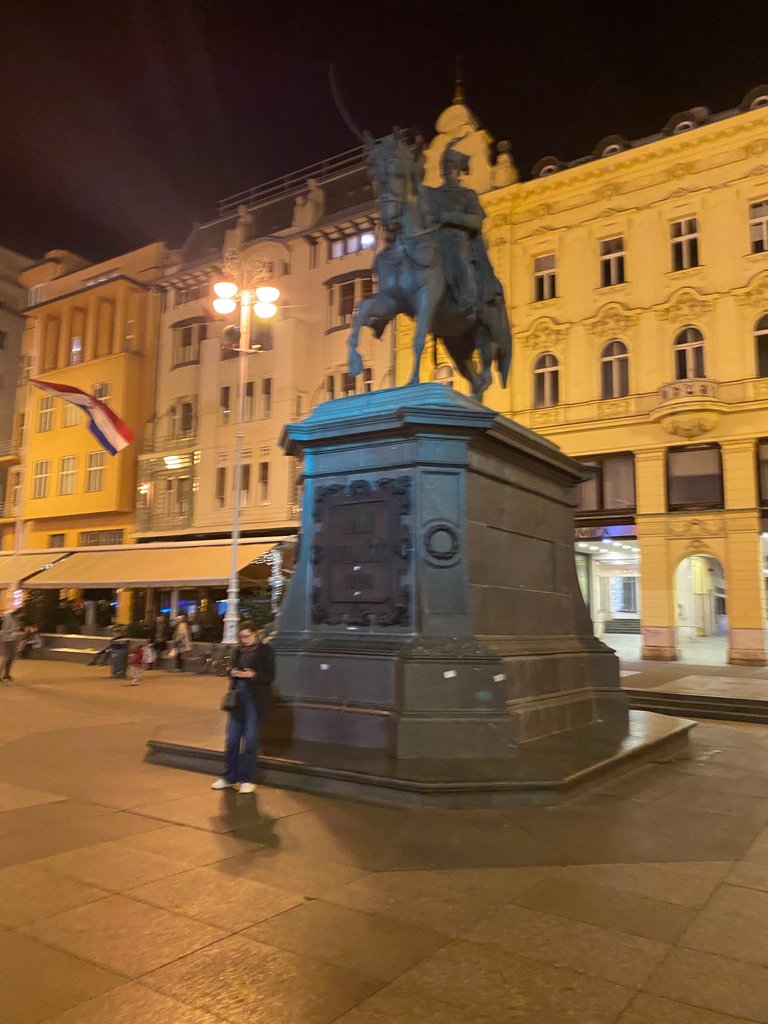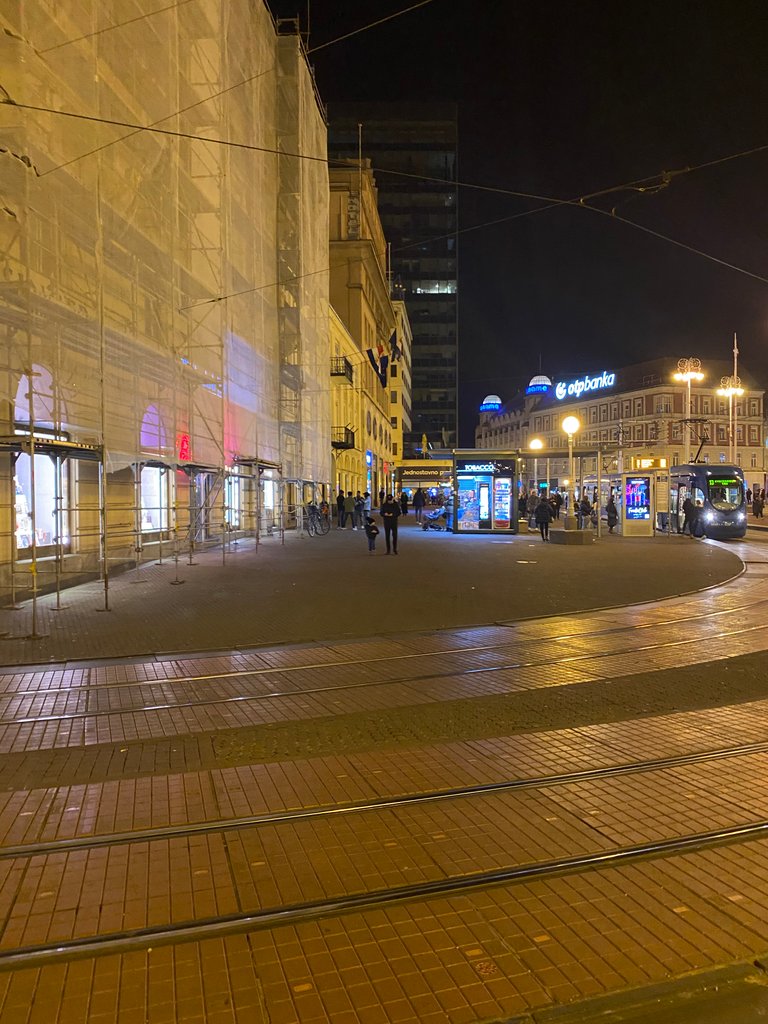 The statue above is of Josip Ban Jelačić. A field marshal and politician in the 19th century. He ruled over Croatia at this time and is heralded as one of the more important figures in its rich history.
We didn't walk around much. All of us were tired from the journey. So we spent about an hour and some change walking around and then got back to the hotel. We had an early rise the next day and had to pay close attention during several meetings.
Oh, and of course, mission accomplished. ✅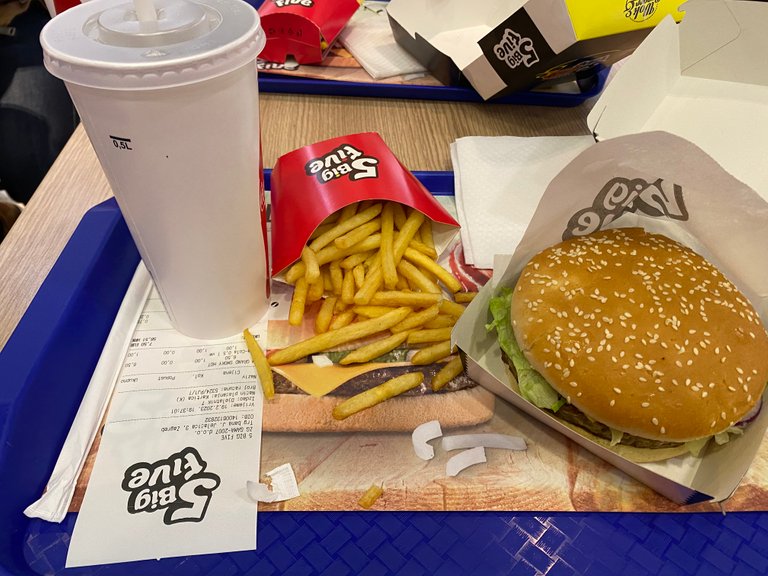 A local fast-food chain. And not half bad. Not mind-blowing either. But it got the job done. 😁

Thank you for reading, you rock! (and maybe, possibly, roll) 👏👏👏
Shout-out to the 🍕PIZZA🍕 gang, 🤙 gang. 🤙
YOU ARE READING DAY 1 | DAY 2 | DAY 3 | DAY4 | DAY 5
Still not sure of the time frame between these posts. But I'll make sure to link to each when they come out. I hope that this post fits the community's criteria and I also hope you fine folks enjoyed it. 😌
👊 Follow me on my HIVE blog 👊
Hope that everyone has an amazing start to their weekend! 🙌
---
---