CYBERPUNK 2077 | REVIEW | 1/2

What up chooms? Hope everyone is doing well. 🙂 Today (and another unspecified day in the future) we'll be tackling one of the most controversial games in history. Due to its recent resurgence, and my personal fondness for the title, I thought it deserved a spotlight from yours truly. 🖖
MIght've spilled the beans already, with the fact that I enjoyed this title, but I assure you I have plenty to criticize as well. 😁 As do most people who have given this gem a try.
Why two parts? Well, I have so much to say that if I put it all into one publication the damn thing would just end up a bloated mess. 😅 For the sake of clarity, I thought it best to split the review into two parts:
In this first part we will talk about Cyberpunk's reception and a general overview of the mechanics at play;
In the subsequent part, we will dive deep into the game's story and systems, along with my final thoughts;
Whether you love it or love to hate it, Cyberpunk 2077 is a polarizing game. Regardless of which side of the fence you stand on, the title demands you treat it with the appropriate nuance it deserves. 😬 This review will surely get me into trouble with both the haters and the fanbois, but oh well, watcha gonna dooo
🔵 | ⏸ | ⏩ PART 02 ⏩ | 🔵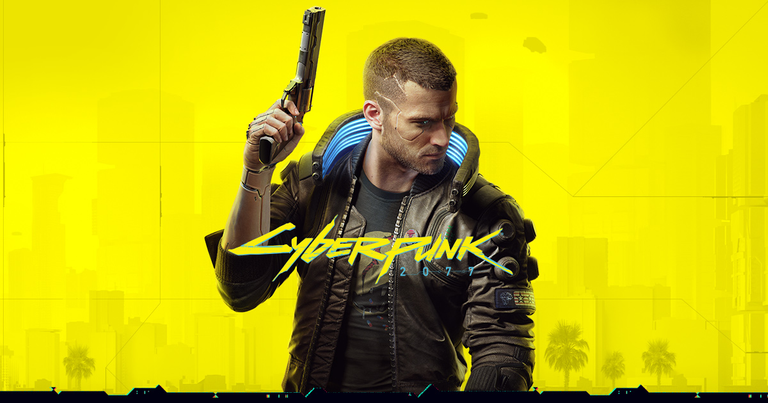 OVERVIEW

Cyberpunk 2077 was developed by CD Projekt Red. An "indie" dev studio out of the mythical land of Poland. To this day, we could argue that it was the most hyped and anticipated game of all time. 😮
This was in so small part to both the critical and commercial success of CDPR's previous title: The Witcher 3: Wild Hunt, 🖖 A game universally loved and headed as one of the best, if not the best, of its generation. CDPR was a crowd favorite and could do no wrong. Ehehe...
Now, CDPR's marketing for this game was legendary. After staying quiet for almost a decade, they dropped a 50-minute gameplay demo walkthrough that simply put blew everyone's minds.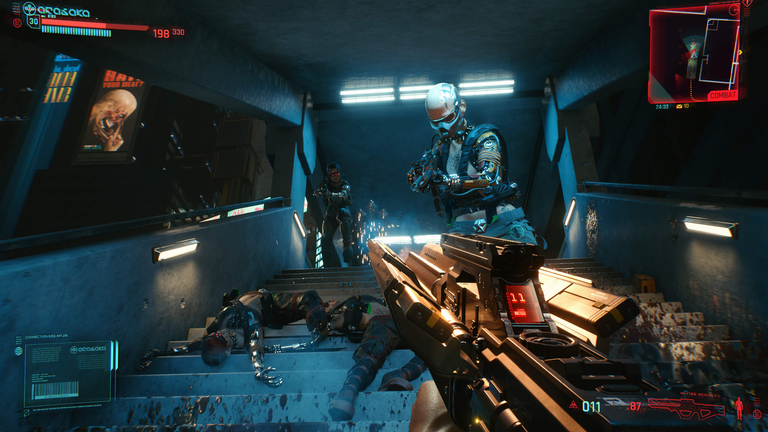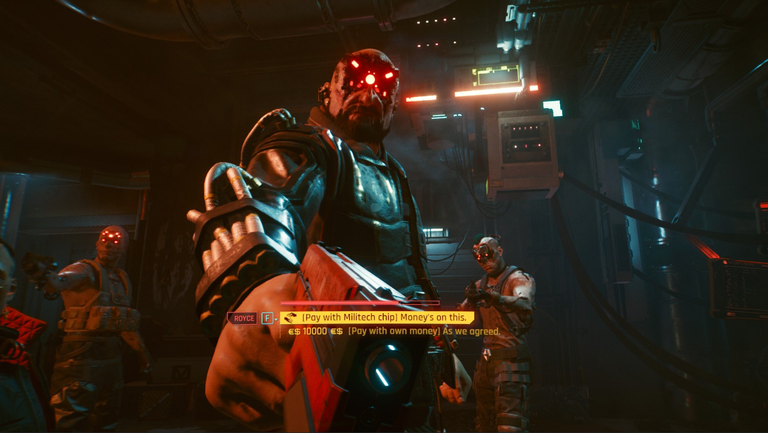 Speaking of which:
If you've never seen any footage of Cyberpunk, then you should def check out the demo walkthrough. It's amazingly put together and sets up a clear picture of the game.
Problem was, said picture was a tad too clear. 😅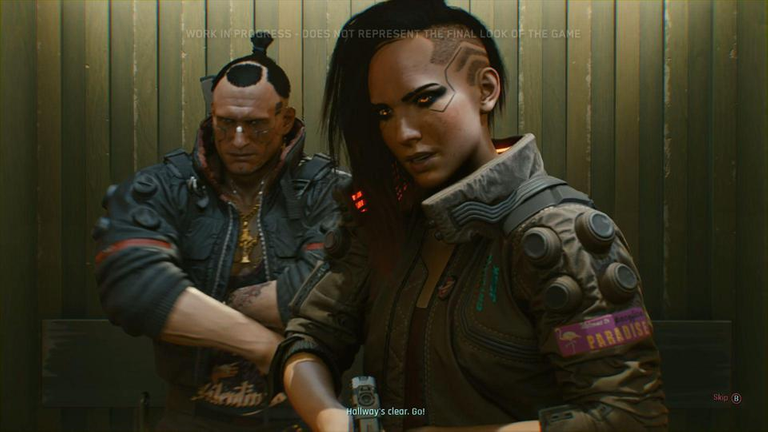 Suffice to say at this point the expectations were through the motherbleeping roof! CDPR felt so proud of this hype that they decided to not address any of the possible deviations the final game might have regarding the demo. They did state that the demo was a work in progress, but they didn't reinforce this nearly as much as they should've.
Bad move. 😬
When the game came out and it wasn't up to the lofty expectations, there was hell to pay. 👿

EXPECTATIONS vs REALITY

Now, did most people set themselves up for failure? Most certainly! Did CDPR have a part to play in all this? Of course. So, while the fault is on both parties, CDPR is ultimately at fault for presenting false narratives about their game to stoak hype. THey weren't lying per se. just not telling the whole truth. Also, they're the product provider here. It falls on them to provide something of value. 😑
Which, in my opinion, they technically did. Even at launch.
Don't kill me!

Runs away yelping like a little girl.
This game was a mess at launch, there is no other way around it. 😅 I personally had an amazing time with the game. But this was because of my own bias toward the genre, my reasonable expectations about the game, and an abnormally low amount of bug encounters - even on my subpar 1050. 💪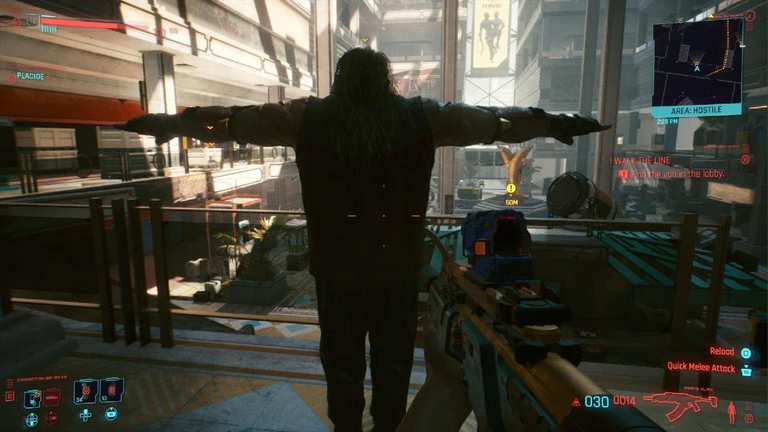 If you re an open-world gamer then you will know that these games tend to have A LOT of bugs. Well, Cyberpunk at launch had A LOT of bugs even fore an open-world game. 😬
Why did they release the game in such state? The obvious answer would be to meet quarterly returns. It was a decision made by board members and suits. Developers were not for it but had little power to stop the rushed launch. The game's, and CPR's reputation tanked like a boulder in shallow water. And it was bad....
Another thing people misunderstood was they were expecting GTA, and not a fully-fledged RPG. This, IMHO, was their fault, not CDPR's. This game was always going to be an RPG first, the fact that some people were imagining their ideal game instead of the product CDPR was making was their fault. 🤷‍♀
And what was this product you asked? Well... good question...

An RPG To Its Core

So is this a review or a case study on the game's marketing?

Shush, this is my article, and I can do what I want❗️❗️❗️ We have to set the scene here because this title changed the course of game development. From now on, when a title is rushed, developers will forever say let's not have another Cyberpunk. So yeah, it as important we talked about the minutia surrounding this game. But you're right, let's talk bout the title itself. 😀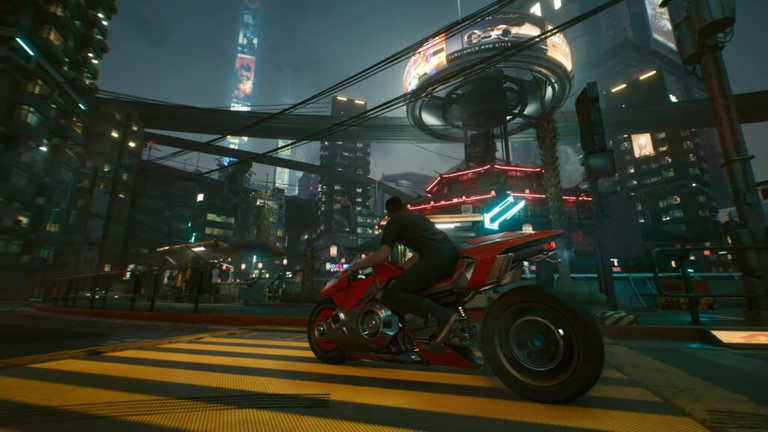 Cyberpunk is an open-world action RPG. It's set in a dark interpretation of our future and features many similarities in its themes with games like Deus Ex. 😎 It's heavily story-driven, and decision focussed, with a focus on exploration. But above all else, combat.
This is my last point on the audience. A lot of people argue that Cyberpunk doesn't really deliver on this multi-choice declaration. I disagree. A lot of Cyberpunk's choices are hidden behind subtle variations that are hard to spot. It is true that the story content is pretty linear for a game of this style, but the way you interact with said story and the options you are given to tackle obstacles, are plenty. 

Also, first person > third person.
The map I found enjoyable as hell. Night City might be the best visually designed open world. While the activities you could find yourself doing were few and far between at launch, they've slowly continued adding things with each major update. By the time the first, and only, major expansion for this game comes out, I hope that the substance will match the style. 😁 More on this in part 2!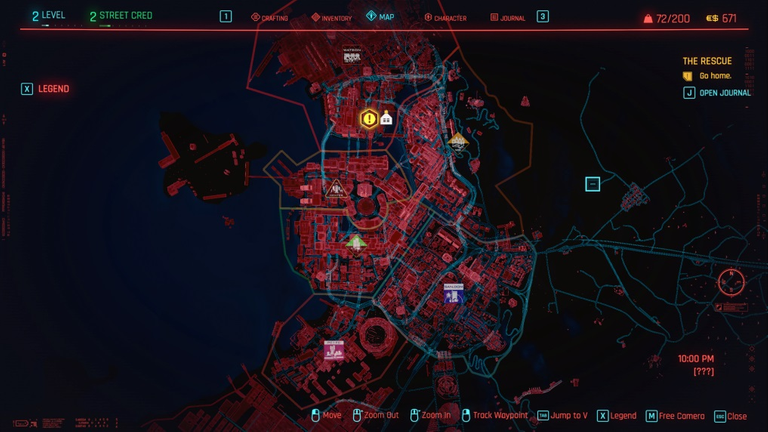 As with any RPG there are items with stats, mobs with augments, and dungeons with loot. The dungeons in this case are more often than not warehouses, but eh, same difference. 😁 There are chests and colorful NPCs that you randomly meet by exploring the world. The works. You can buy apartments, and cars, and have a girlfriend/boyfriend.
All these systems have been greatly improved since launch. With new, more meaningful upgrades. A rebalancing of the combat and its rewards. And new and improved AI across the board.
While I did enjoy this game on launch, a lot of it was rushed. I now understand that I enjoyed its potential more than anything else. i am over the moon to see it still getting updates and improvements two years into its life cycle.
🔵 | ⏸ | ⏩ PART 02 ⏩ | 🔵

We'll leave it here before getting too much more into it. The foundation has been made, and in the next part, we will take the plunge! 🦈
I think it's easy to gather that I will favorably review this game. 😇 I really do enjoy it. I really do feel like it has gotten leagues better since its disastrous launch. A launch for the history books for all the wrong reasons. 😅 The fact that CDPR has started to turn things around is truly something to behold - and if they manage to bring this game closer to its next-gen vision it started off as, it will be a comeback for the history books. 📚
See you in part 2! 🤗
Shout-out to the 🍕PIZZA🍕 gang, 🤙 gang. 🤙
👊 Follow me on my HIVE blog 👊
Cheers and I hope you have an amazing week! 👋
---
---