God of War (2018) 📽 Through the Lens
Not gonna lie, this is an intimidating game to cover. 😅 But with the release of Ragnarok I found it a fitting time to talk about this masterpiece. And if you know me, you know I don't throw that word around casually.
For many the Citizen Kane of gaming, the Shawshank Redemption, as it were. 😬 And those are big shoes to fill, no doubt. But God of War 2018 certainly comes close.
This game doesn't need a big lead up though, let's get to the good stuff. So❗️ In this edition of Through the Lens 🎞, we'll be looking at Santa Monica Studio's magnum opus (with Ragnarok out now, this has become debatable) from 2018: God of War, Roll it! 📽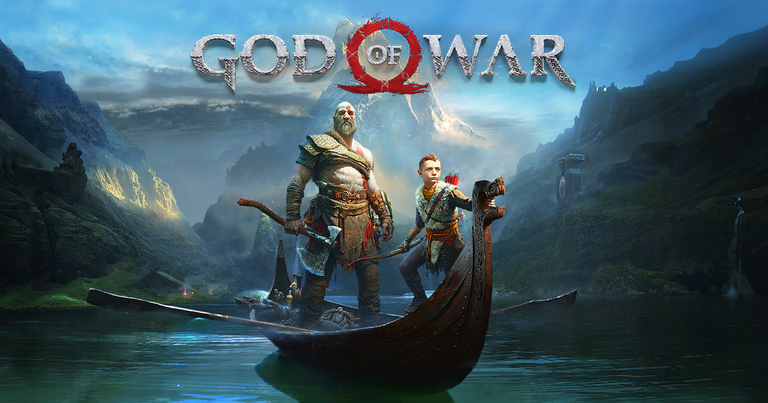 🚩 UP TOP 🚩

We always start with the soundtrack and today is no different. However, I'd put a caveat this time that this OST is not really fit for article reading. 😅 For the gym? For running? For sexy time? 😱 Go crazy, one of the best. But for chilling out while reading your truly amazing works? 💪 Eh, maybe not so much.
By no means am I saying this soundtrack is subpar in any way? I'm just saying you can't eat ice cream before Sunday dinner and expect your mom to not be angry with you. Regardless of how delicious said ice cream is. // did that make sense? ye, I think so...
Composed by the incredibly talented and charming Mr. Bear McCreary
How do I know he's wonderful? More on that later!
This came out at a time when remakes were all the rage. And GoW had such a stark departure from its previous titles that a lot of people were a spectacle. Now I was never a huge GoW fan growing up - much more of a Prince of Perisa lad myself - but I was aware of the series and had dabbled with it. So my excitement was at best categorized as... meh...🤷‍♀
I say this so you know that this game had to earn my love. And BOY! did it do that. In spades, I might add! // all in on river flush draw, easy

✍️ STORY BEHIND THE STORY ✍️

A game like this is so rarely made. Where the right developers have the right upper management and the right publisher come along to hand out the necessary budget. Very few instances of this happening. Luckily, you had all the chips falling in the right place at the right time. 😉
TLDR: The original director of the first two installments of God of war, comes along and saves the studio from certain disasters.
There's an amazing documentary of the making of this game, and I will link it here for anyone even remotely interested. It's a great watch even if you've never played any of the games. Trust yo BOY! 👊
An important note here is this was really a success or bust for the studio. And to be under such pressure and scrutiny and to deliver something so on-point. 👌
I'll say it again, this game shouldn't have existed. 😁
For another point, literally every element is new. The combat, the type of story, the character, the environments, the feel. Everything. And for it to be accepted by newcomers and die-hard fans alike is truly inspirational. 😌

👨‍🎓 TAKING CUES 👨‍🎓

Sony Santa Monica might not be one of the developers that pop into your head when you think of the greats. But, at what they do, they are elite! And sometimes all you need is to be a master of one, to be the master of everything. *// that sounded so deep in my head that it 100% came off corny as all hell
God of War needed a refresh, a re-do. Gone was the spectacle fighter of old and the vengeful god at its core. Now, we had a Souls-like combat system, with a father figure at its core. One of these things is not like the other. 😅
So what are these cues you speak off? 

The combat is now more akin to Dark Souls than Devil May Cry. This was a huge risk, as veterans would have to adjust to something entirely new. The days of the Blades of Chaos were over (well, in their original form at least 😁) replaced by a heavy, Mjolnir-like weapon - the Leviathan Axe. The throwing and retrieving of the axe was one of the most fun mechanics in the game, and something as fun had to be introduced to balance out the now more grounded combat. 😤
Was combat the only departure from the formula?

No. Gone were the sequential levels, replaced by a pseudo-open-world. Santa Monica would explore this concept even further in Ragnarok but for now it's a thinly veiled open world at best. The freedom of movement through this world is something new and fresh to the franchise. 💯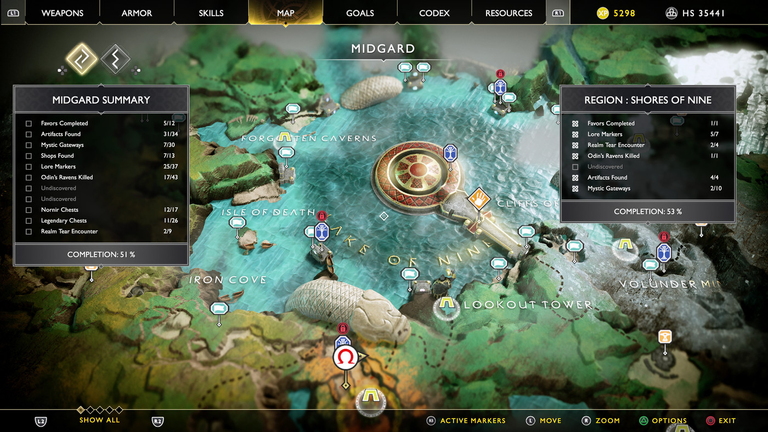 The game now also has side quests and boss battles off the beaten track. I believe these cues were taken from the massively successful Witcher 3 at the time, which revolutionized the RPG genre.

👩‍👦 STORY INSIDE THE STORY 👩‍👦

At the start, I compared this game to some heavy hitters in the movie space. What makes this game so special you ask? Well pipe down and maybe I'll tell ya, eh? 😡
The structure of the story is what really impresses me. Stories with this kind of structure are always head-turners. 😌 You have a goal; you go through trial after trial to reach that goal; you reach that goal in a way you didn't expect, discovering something you didn't know you wanted. This is masterful storytelling. Very few IPs in media have managed to pull it off, let alone gaming. 😇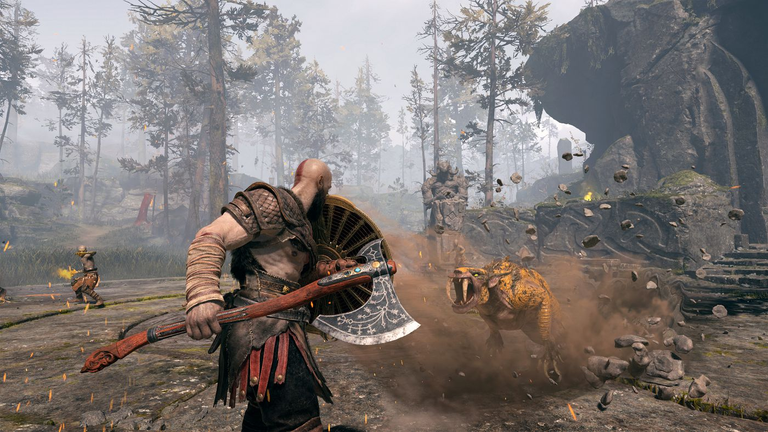 This was due to the fact that the people making the game were now older, wiser, more mature. Their experiences had gotten them to a certain point in life, and this point was based on the struggles of parenthood and love. ❤️
"Don't Be Sorry, Be Better."
Execution A+. I love that you also get nuggets of world-building throughout the experience. Either in the boat rides from Mimir, or just by exploring. Everything is woven together in such a way that I feel transcends the limitation of the gaming medium - or merely finally fulfills it potential. 😭
The 'one-take style of the camera never cutting was also such a gutsy move. 😅 I'm glad they pulled it off but the audacity of trying something so risky, something that almost derailed the entire project, is what art is truly about IMHO.

🏆 LEGACY 🏆

This game is legendary. (I know I say that a lot but it's true! I pick good games to talk about). Even among the titles, I've covered this is in a league of its own. In my opinion, it finally reaches that potential that games have always sought, and very few have actually managed to reach. 🚵
I would say this game is with the likes of Half-Life, Resident Evil 4, Deus Ex, Doom, Tomb Raider, Witcher 3 and so on. Trendsetter that pushed the envelope. It is something everyone should experience at least once in their lifetime.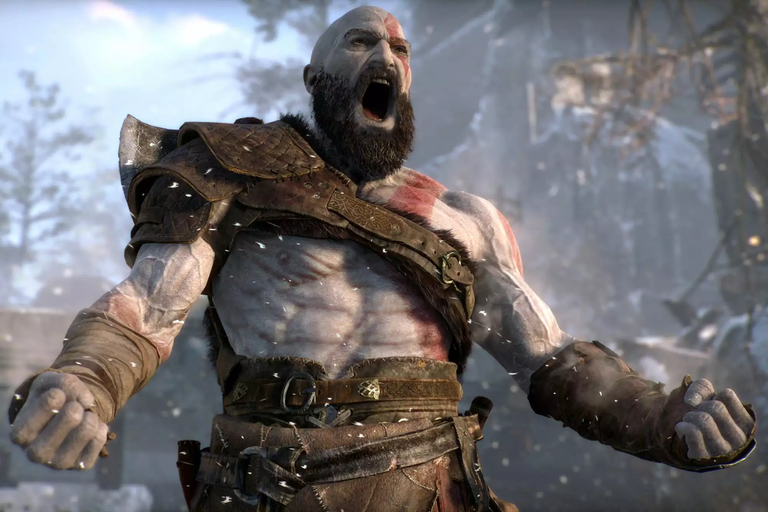 I really do recommend you watch that documentary I linked above. It is a fascinatingly put-together piece of documentation that can be enjoyed by virtually anyone.
At any rate, this game's legacy is sealed. A recommendation comes without question at this point. You are missing out on a potentially life-changing experience by not trying out this game. 🤷‍♂ You owe it to yourself to at least give it a try. 😌

Shout-out to the 🍕PIZZA🍕 gang, 🤙 gang. 🤙
I'll probably do a God of War Ragnarok Review soon. This was a fun write-up, but I wanna get to the good stuff. 😅 And right now Ragnarok is the only thing on my mind. I can't stop watching people's reactions to the game, and I have THOUGHTS, to say the least.
👊 Follow me on my HIVE blog 👊
Have a good one, yo! Stay safe. 🙌
---
---