God of War: Ragnarök - REVIEW

Seeing as how breathtaking of an experience God of War 2018 was, there's no universe in which I'm not talking about its long-awaited sequel. 😁
This game has SO MUCH to offer, maybe too much some would argue. But can you really have too much of a good thing? A question for the philosopher. I would argue, no - it's all down to the mind frame you are in when playing the game. Come back sometime later with different goals and you just might have a totally different experience. 🤷‍♀
But I'm getting ahead of myself, sooooooo: THERE WILL BE NO SPOILERS❗️ in this review. Well, not until the SPOILERS❗️ section at the end. 😁 This game is pretty fresh so I wanted everyone to be able to enjoy it.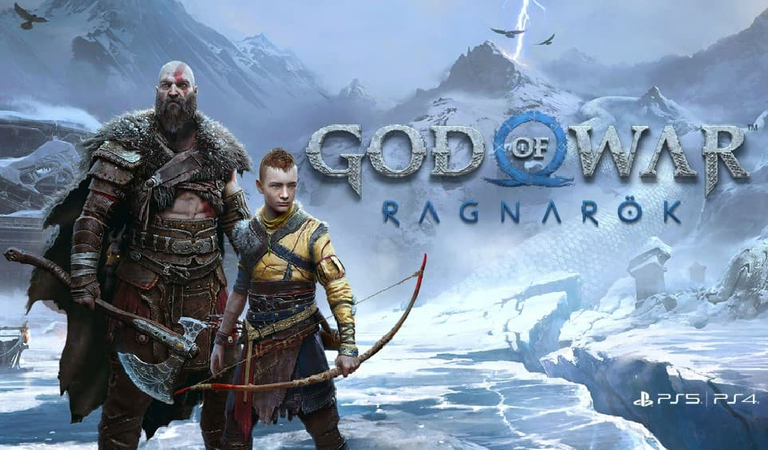 🚩 WORTHY SUCCESSOR 🚩

As with all of my gaming posts, we start off with the soundtrack. Mr. Bear 🐻 decided to keep all the jaw-dropping tunes from before (good choice btw) and enhance it with some real tear-jerkers. There's one track, in particular, that has become my favorite, but more on that in the SPOILERS❗️ section.
Compossed by the amazing Bear McCreary
So the music is amazing. What else? Well, for one thing, the art is even better... 🎨 How is that possible? Well, the simple answer would be: well it's on a new gen of console, duh. I think that's an overgeneralization to the point of beings stupid. // Not you, I'm sure you're not stupid, my dearest friend. Come here, give me a hug
There is just so much detail put into everything. Like, the tattoos on the skin have like scar marks, you know, like real tattoos. 😁 They don't look like paint slapped on the skin. And this concept applies to EVERYTHING. There is so much detail in this game that it borders on madness. Things most people will never get to see. And stuff like that always gets me.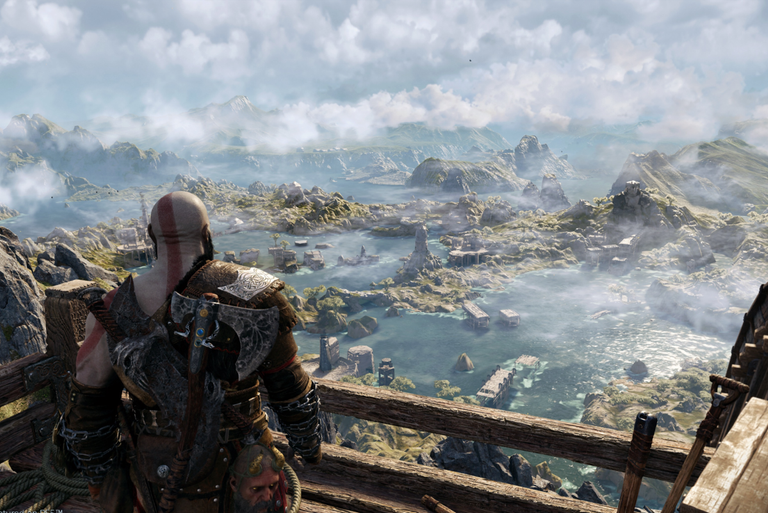 Without giving anything away, you know that thing that you liked in God of War 2018? Ye, that thing. it's bigger, better, bolder in Ragnarok. It just is. The exploration is better, the story is grander (not necessarily better mind you, just different) and vaster; the combat is better -
What was that? You want me to talk about the combat now.... well... I live to serve. 🙇‍♀

🚩 KRATOS 🚩

These new God of War games have really done the impossible. Taking an anti-hero like Kratos, and you can only appreciate this if you truly knew what type of character Kratos once was, and turning him into a dad... A FREAKING DAD DUUUUUDE. Crazy, absolutely bonkers. 🙂
Kratos, of course, is the center stage in this one as well. His emotional journey continues to develop in some ways you did, and some ways you didn't, expect. *// you liked that? A whole bunch of words to say nothing? yeeee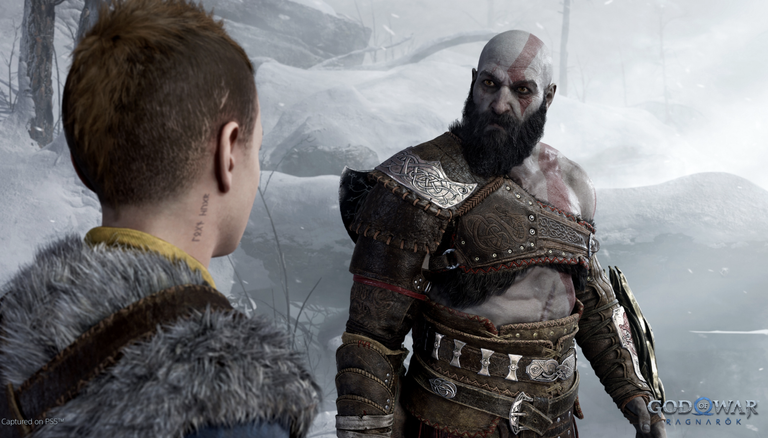 His character has never been so rich, his development rivals that of...I dunno, Thanos? Let's say Thanos but if he was properly developed. 😄 It's masterful.
Since the man is the titular God of War, let's use this opportunity to talk bout the combat some, eh:
Much improved. In fact, if they use this same combat system for the next games I'm not quite sure where they could take it. It feels like they've taken the cow and milked it dry. 😅 You should never say that though. These people are supremely talented and through these two installments have proved they could do anything. Without giving anything away, the combat is much faster, much smoother, has a lot more options to use, and a lot more enemy variety to use it on. It is a step back in every way feasible and more.

🚩 WHAT ELSE 🚩

Since I'm not sued to writing spoiler-free stuff, I'll just jam every other thought I had in this section. 😅 Forgiveeeee
Alright so, the elephant in the room: the constant nagging by the companions. This has made the rounds aaaaaand I think people have a point. 😬 I liked the vocal assists in the original because they weren't so frequent. In this one, they are always talking. Constant merciless help, whether in battle or during puzzle solving. Trust me, I get why they did, but maybe just lower the frequency and/or delay in a future patch? 🙃 Thank you.
While we're here I'd like to commend the actors on this one. Such a good job. The people that were good in the previous game are great in this one. And the new cast all brought their a-game as well.
The pacing is also kind of wonky. And while casual observers might think that it's a problem, I find it refreshing. God of War 2018 was very structured. This brought a storybook quality to it. Ragnarok is a lot more over the place. For any fantasy fans out there I would equate it to Name of the Wind vs A Wise Man's Fear. And if you know, you know. 😉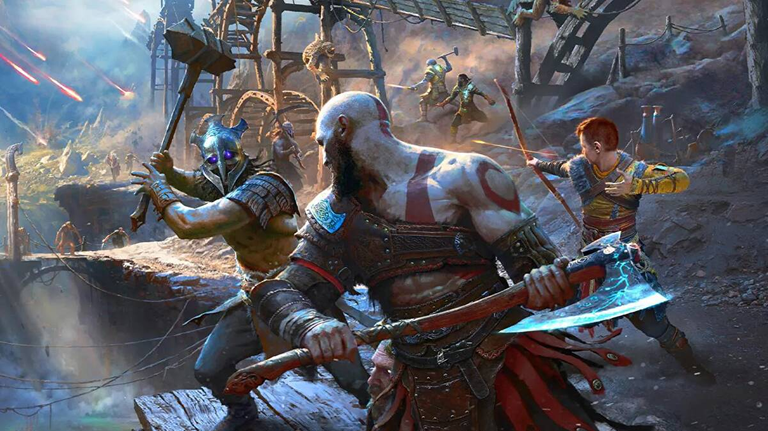 I don't know what else to say to the non-spoilery people. BUY THIS GAME. It's amazing. It's a great payoff to not only the previous title but the entire franchise as a whole. 💯
A worthy successor if there ever was one.
Ok? Good? Good! Now, scram! SPOILERS❗️

🚩 SPOILERS 🚩

I'm just gonna list all the things I loved about this game. If you haven't played this game please do, because I'm about to spoil EVERYTHING:
These aren't in any particular order.
🔶 The Relationships! Kratos and Atreus, Kratos and Mimir, Kratos and Freya, Odin and Thor, Thor and Thrud, Brok and Sindri. All amazing!
🔶 Brok and Sindri! What they did with these two, for lack of a better word, side characters, is just mwa 👌 Brok blessing the spear, Brok's death scene, Sindri transformational afterward. Amazing.
🔶 The Draupnir Spear! I wasn't expecting to get a new weapon in this game. And when we got one, and not only got one but a true Spartan spear. On top of the scene in which we receive it. Amazing.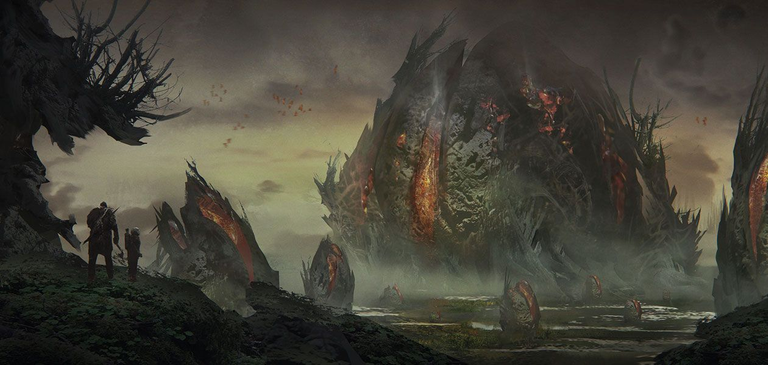 🔶 The Crater! This little side area in Vanaheim which belongs more in a Monster Hunter game was over and beyond what the devs had to do. You can spend hours in this place and it only gets bigger. 😁 So much to do, and not even that, there are many significant story-beats here as well. Bravo on the crater. Amazing!
🔶 Frozen lightning! That's it. That's the quote.
🔶 Tyr! The twist in itself was great. But finding him afterward? And then finding him in every realm doing something else? Amazing. // I was on the fence when I figured he was alive, I wanted him to stay dead, but I've come around to it
🔶 Freya's actress! What a performance. She truly brought life into this character. Massive props to Danielle Bisutti!
🔶 The Animals! From Charli to Fenrir to Speki and Svana to Radatoskar (does he count?) I love what they brought to the story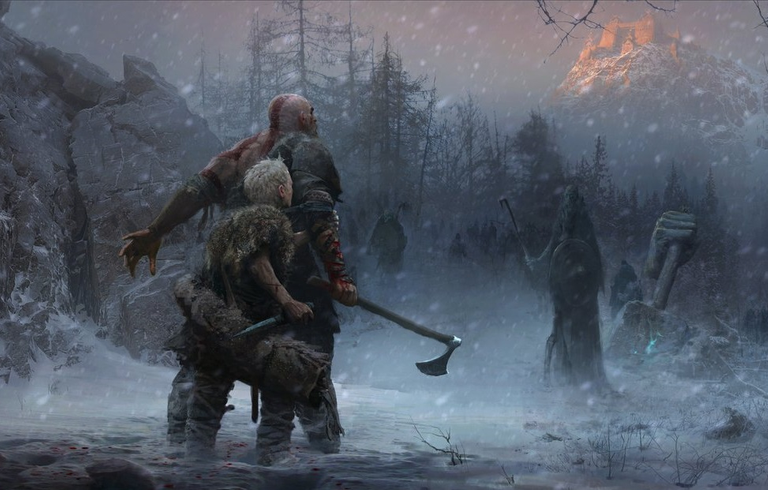 🔶 The main duo is somehow better! I love how they didn't rehash the same-old father-son conflict. Of course, some of that is in there, because some of that is in every father-son relationship. But how they pulled it off made me so happy. Also! Christopher Judge man... I've never seen him act this well, If he doesn't get VO of the year in every possible award show I'm gonna... Also! Sunny Suljuk's performance was leagues better than kid Atreus (well, duh, you would hope so) but he has really come into his own and I'm happy for this young man. Amazing on both counts!
🔶 Angrboda and Ironwood! First off, hats off to the amazing Laya DeLeon Hayes for putting on a performance! All the actors did such a fine job man... As for the Ironwood section, I feel they didn't need the whole going down the caves to get the paint, section. I feel it messed with the pacing a little, but I get why they did it. The rest of the experience was magical though, So I had to mention it. Amazing!
🔶 Heimdall's Quips! "I am haunted by your incompetence." If the man wasn't a god already, he would be a superb battle rapper. 🤣
🔶 Odin! What they did to his character - making him more like a sleazy scam artist. I wasn't vibing it at first, but I loved it by the end. And how his thirst for knowledge was portrayed? Amazing.
And honestly, I could go on and on, but we gotta cut it somewhere. 😂

🚩 CONCLUSIONS 🚩

I mean, I already said it. BUY>THIS>GAMERU~.
If you're more used to the old God of War formula just leave all the side content for the end. And bop! problem solved. 😆 If you want to dive heavily into the lore and aspects of these characters then BOY! are you in for a wild @$$ ride.
This game is not perfect, nothing ever is, but the sum of all its parts is just... they're pretty close to perfect, man. 😁 I wish for everyone to experience this achievement in design, art, gaming.

Thanks for reading. 😌 This game truly touched me (in all the right places, don't worry) and I hope we can talk about it some more in the comments.
Shout-out to the 🍕PIZZA🍕 gang, 🤙 gang. 🤙
I hope all of you get a chance to play it. Truly. My mind is currently only occupied with watching Ragnarok reactions, reviews and theories. This game has consumed my life and I hope it does to yours as well. Unless you are very busy and your time is precious... 😭 Even then! 😭😭😭
👊 Follow me on my HIVE blog 👊
Peace! 🍻
---
---