A Surprising Detour to a Spontaneous Gig in Sursee


~8~
Welcome to our spontaneous Gig from the three of us, Lluna, Alexis and I, at Sursee's Saturday market in, Switzerland.
The people were so nice and the weather was great, only a little chill.
I'm so happy that Alexis asked us if we'd like to join. We organised the administrative work just on the day before. The community was welcoming our spontaneous idea and here we go.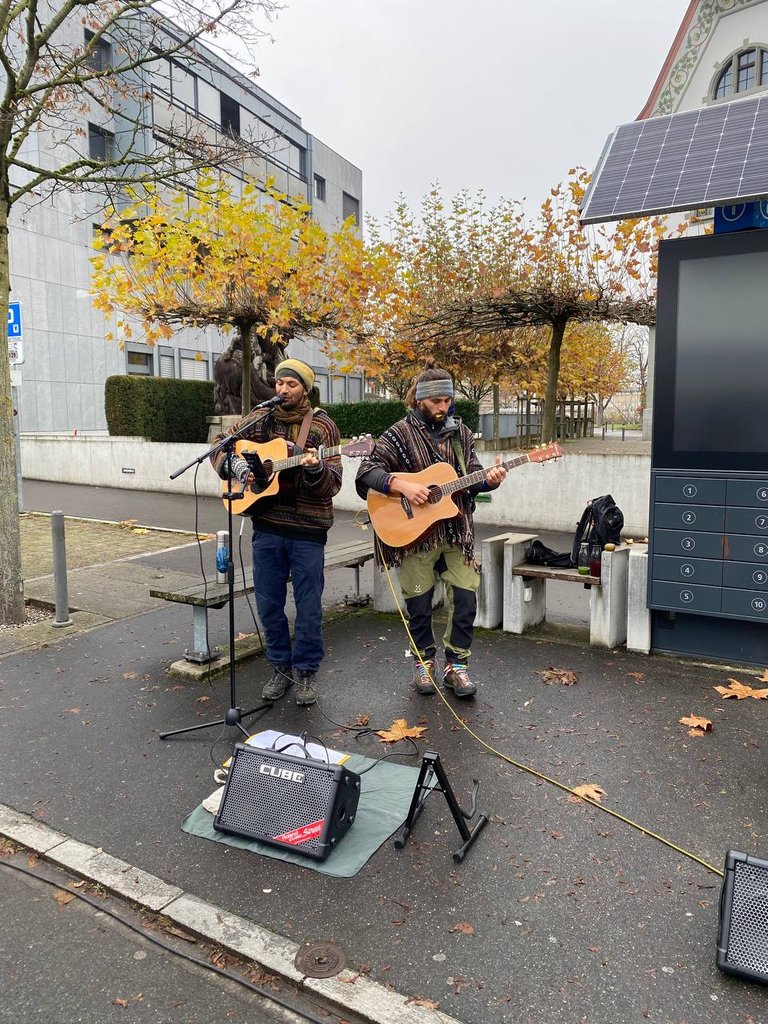 ~8~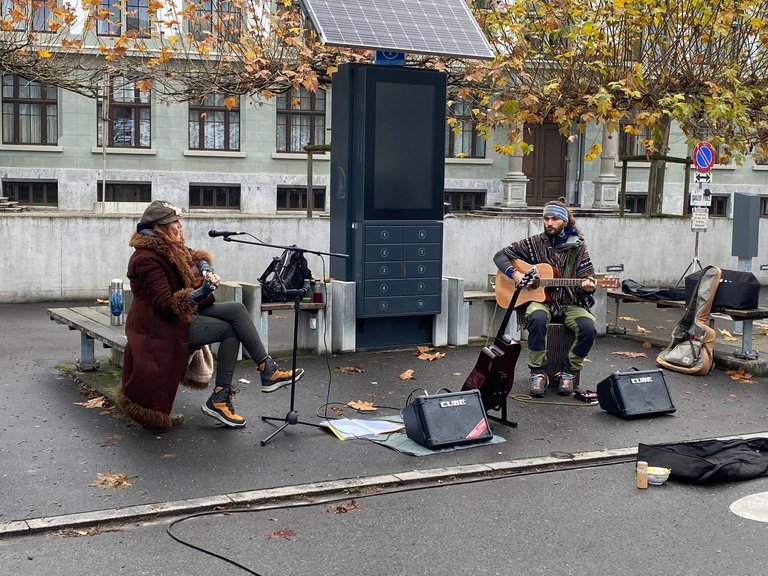 ~8~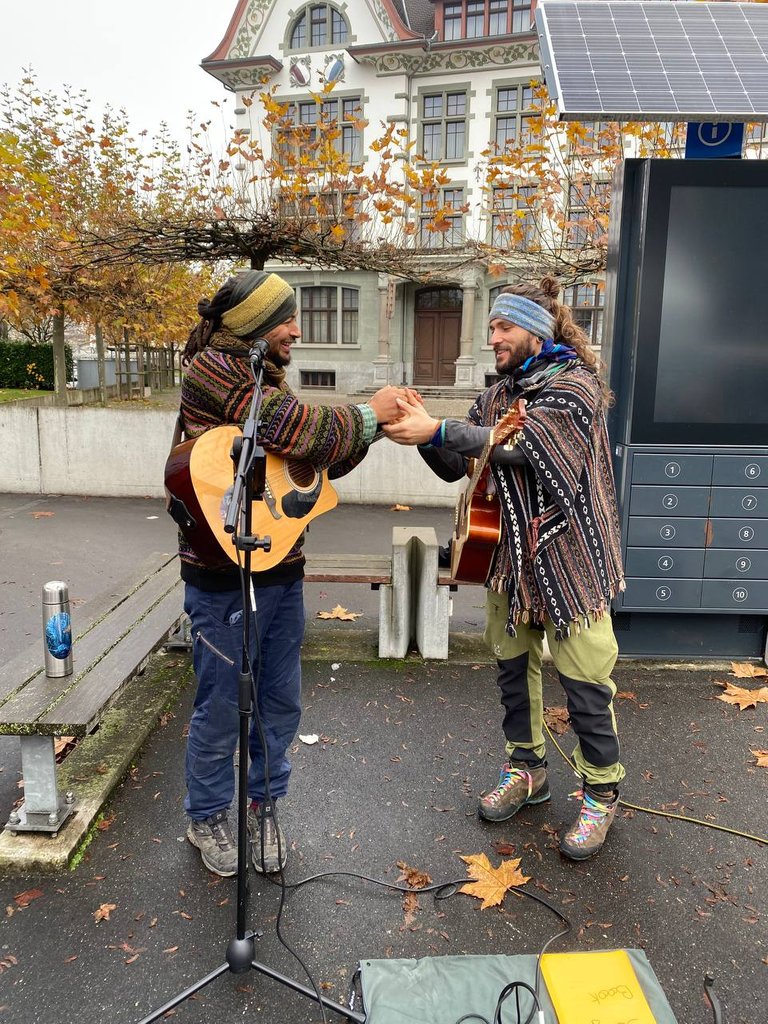 Isn't the last one cute? I did mostly finger picking on the guitar and was happy to share my warm hands with my brother from another mother.
~8~
Also I could experiment with YouTube Short. Another reason for that is I still have some issues with 3speak. I try and try but always something new appears. Anyways, only three video exist because we were so happily immersed into music.
Enjoy...
https://youtube.com/shorts/D784iwPMRr8?feature=share
https://youtube.com/shorts/Azb3agBfupo?feature=share
~8~
I'm always open and grateful to any hints, tricks and advice.


---
---