Daily Bread Food Bank's Steptember Food Distribution News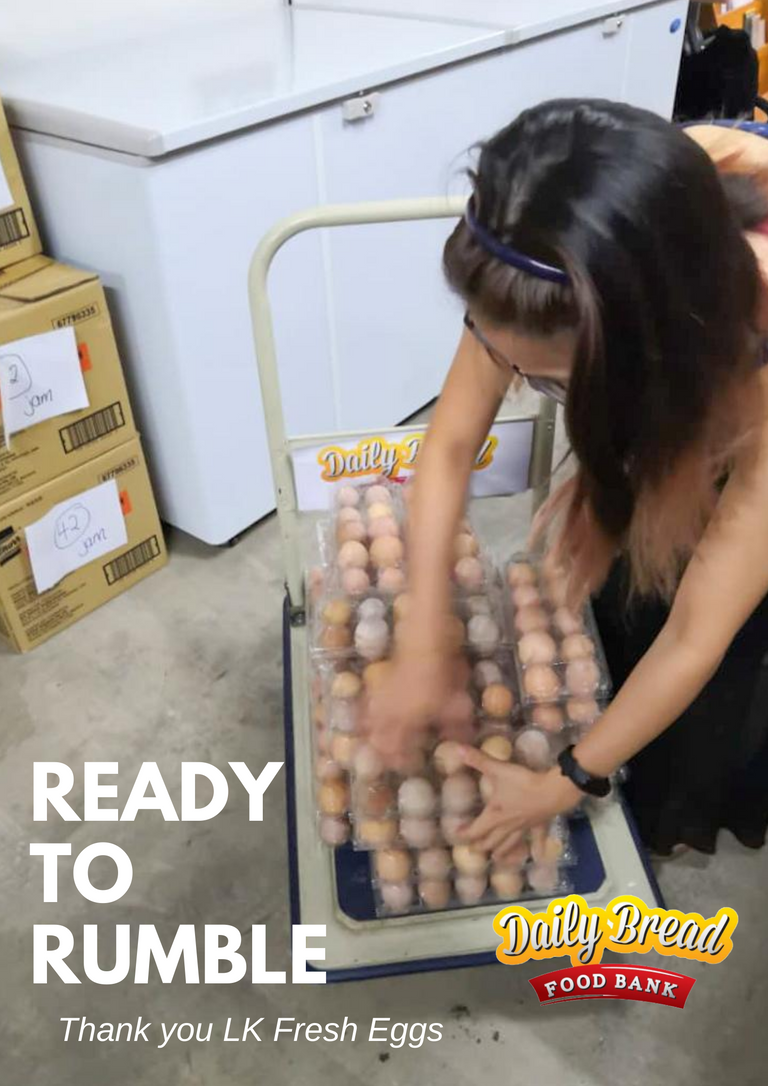 What a busy weekend we had right before the celebration of Independence day for Malaysia!
We wanted to make sure our marginalised family recipients had something to give thanks and celebrate to in this country they live and grow in, that they are not forgotten by the community around and survive all on their own.
This is all possible thanks to our collaboration with Fresh Food Bank initiative with @pwdfarmability and also our food manufacturers, producers and volunteers who despite of the long weekend, did not plan for a getaway or just relaxation at home; but gearing up, preparing food rations for the families to collect.
Eggs and fresh fish were shipped all the way from the State of Perak, North from our Capital City of Kuala Lumpur; and from monetary donations we managed to secure enough potatoes, onions, and even dried vermicelli and lentils with Lady's choice's orange marmalade for marginalised families of different ethnic groups.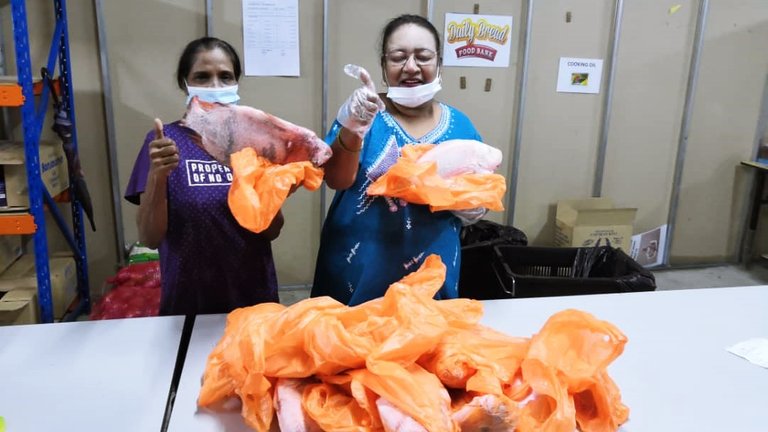 We were just so grateful @pwdfarmability rushed over with their impact partners to get another batch of fresh harvested and cleaned fish over for 50 families.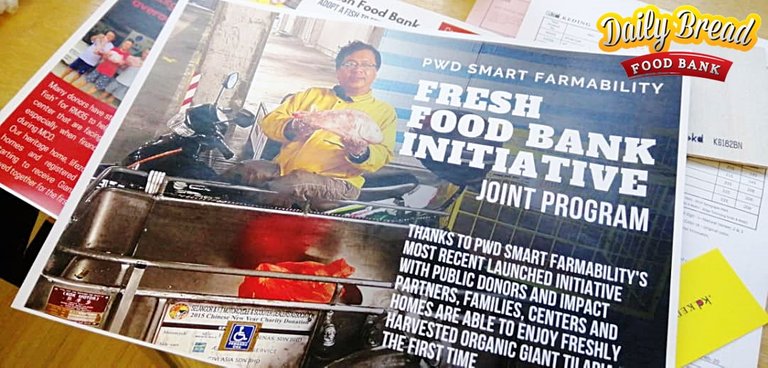 Just enough time for us to create a hardcopy print to showcase our collaboration for queuing up church attendees at Glad Tidings to enjoy a read while waiting in line to check-in for their worship service.
Even though we were exhausted with so much preparation, but our hearts are full because we know that these families will not need to compromise their health with canned food or dry crackers only for this weekend's celebration.
This reminds me of a scripture that holds dear to my heart:
'Come, you who are blessed by My Father, inherit the kingdom prepared for you from the foundation of the world. For I was hungry and you gave Me something to eat, I was thirsty and you gave Me something to drink, I was a stranger and you took Me in, I was naked and you clothed Me, I was sick and you looked after Me, I was in prison and you visited Me.'
...
"I tell you the truth, when you did it to one of the least of these My brothers and sisters, you were doing it to Me!'"
Matthew 25:34-36,40
Angie Ng
Daily Bread Food Bank Director
disclosure: Daily Bread Food Bank one of the non-profit channel under the LCS (Life Community Service) ministry.
To know who we are, please do read through our introduction here in HIVE
Where you can find us in mainstream media


ps: 1% of this post goes to null in the support of keeping HIVE alive
pps: The liquidated HIVE here will be sold off to donors (Malaysia region) with HIVE accounts or within @dses charity investor stakeholders for us to purchase whatever that is lack for monthly food distribution
---
---