Happy Malaysia Independence Day!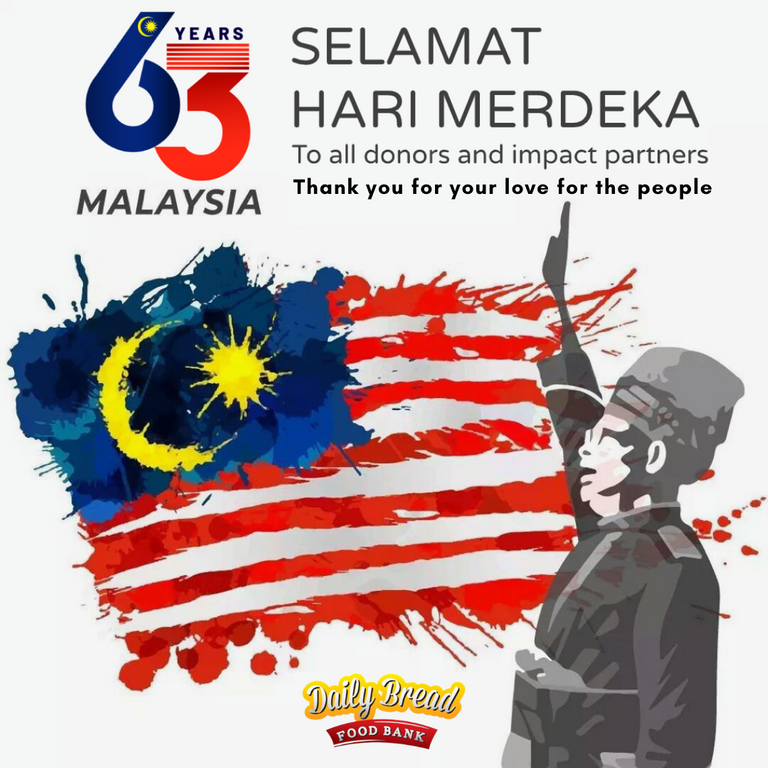 Before the day ends for the timezone of Malaysia, the Daily Bread Food Bank would like to with all #teammalaysia members and all Malaysian HIVE readers a Happy Independence day for Malaysia (when it was still Malaya)
Even though we have been super busy and unable to update our stories often, we would still like to take this opportunity to thank each and every of the HIVE readers and especially @fundition for supporting us all the way since we have been established here on this blockchain years ago.
Time truly flies and now we are in critical stages, from pandemic to uncertain political changes; however we are truly blessed with such support both from the real world and also in the HIVE blockchain world for taking time to read our stories and support our cause.
As the days ahead we will do our very best to keep it back to a more frequent posting whenever we can, because we have so much photos to take just not enough time to publish it.
But know that you are never forgotten and we will always silently support you whenever we can (manually or automatically).
Until then, we wish all Malaysians a good rest from the long celebration weekend, and also a wonderful start work tomorrow.
Best wishes
Angie Ng
Daily Bread Food Bank Director
disclosure: Daily Bread Food Bank one of the non-profit channel under the LCS (Life Community Service) ministry.
To know who we are, please do read through our introduction here in HIVE
---
---