One Small Step for Building a Healthy Nation

Hello dear readers!
After weeks of really busy hard work from our side, today we are truly honoured to be part of the impact partners of the significant launch of the World's first sustainable terrarium vegetable specifically invented by @pwdfarmability's founder, Dr. Billy Tang, and the launch of Fresh Food Bank initiative, partnering with one of the newest and largest General Hospital in the State of Selangor , Hospital Sungai Buloh.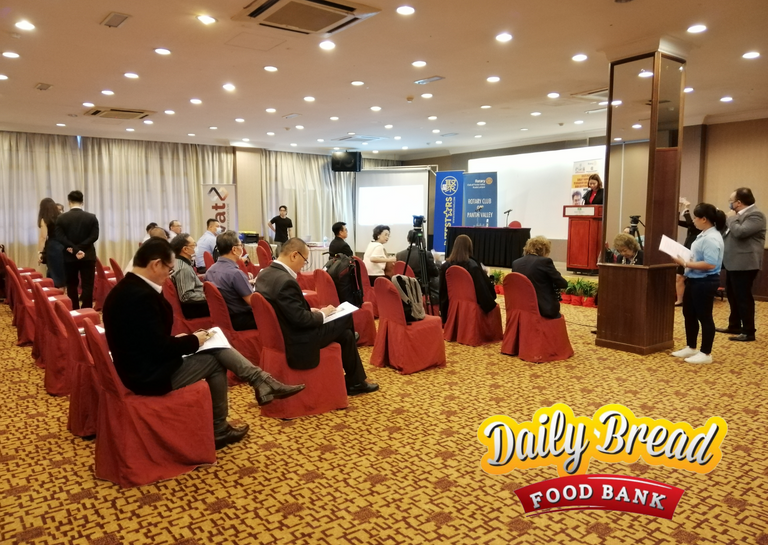 The setting wasn't too huge and the sittings were distanced due to the Standard Operation Procedure for safe enclosed gathering, but all the attendees played significant difference in making this launch a success.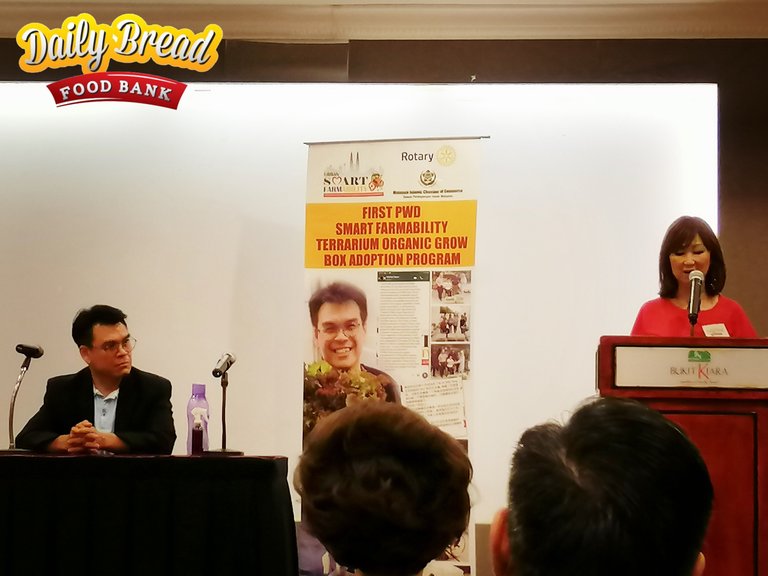 It was truly and honour to be given such a floor to share our mission, our journey and our struggles; and with @pwdfarmability's Fresh Food Bank initiative embarking and partnering with us, there will be many under privileged families blessed with fresh nutritious food and will also be trained to learn to sustain with simple gardening because of their groundbreaking soil biology that managed to turn leafy green vegetables into micro-greens.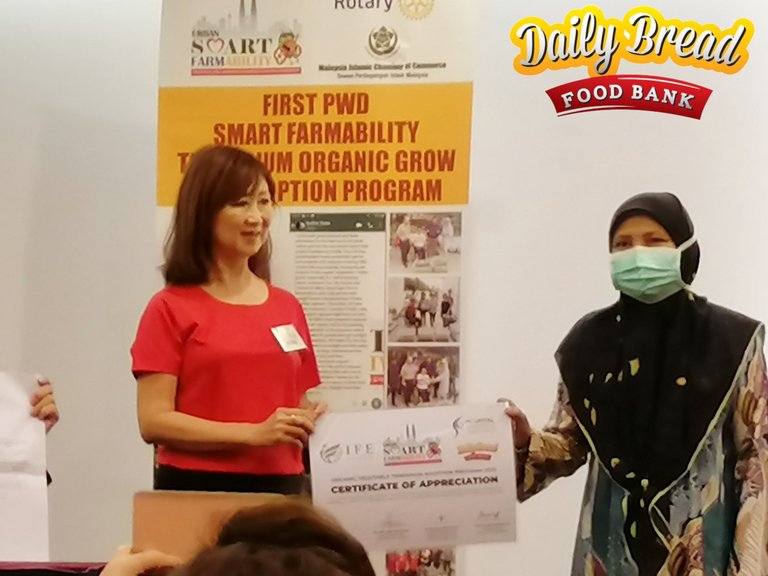 We will also be working alongside with the Hospital Sungai Buloh identifying our under privileged recipients with Disability family member, so that the family member could be registered in order to lighten the burden of expenses especially for medical and other lifestyle needs.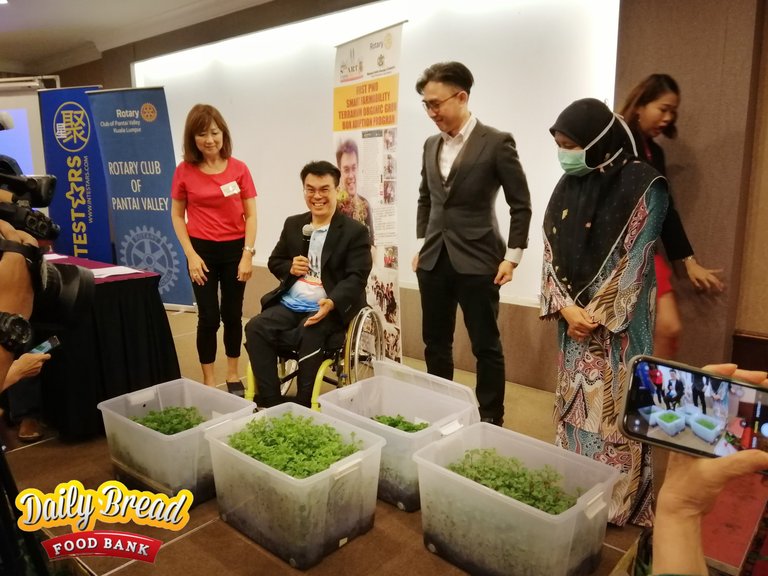 What a privileged to witness full grown vegetation in an enclosed boxes that are healthy, and they taste sweet plucked from the tree too!
@pwdfarmability founder Dr. Billy liked to emphasis, "we are eating live vegetables! And not frozen dead ones where nutrients are sipping away every hour the moment they are harvested"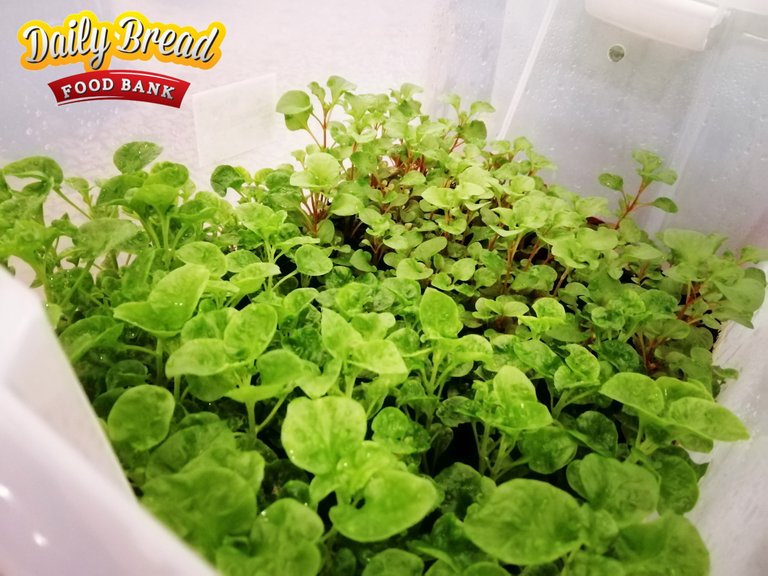 With proper maintenance, under privileged families have one less item to worry - nutrient right in the home.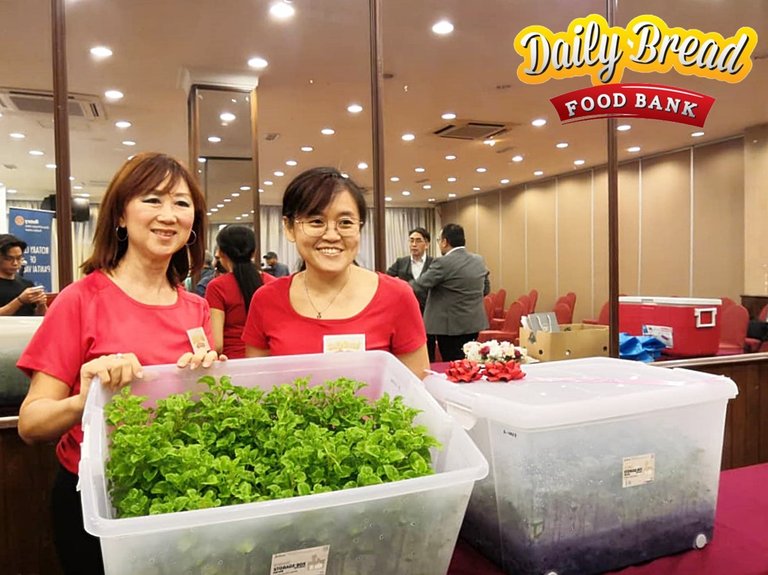 Along with @littlenewthings
We get to have some up-close pose with the vegetables.
All in all, we are very excited as @pwdfarmability will start delivering the ready for harvest adopted terrarium boxes from donors to families in need in our Food Bank and the hospital patients listing starting next week, along with the 2kg Giant Tilapia also adopted to bless these families.
Christmas will come early for them!
And what an honour to witness this journey!
Angie Ng
Daily Bread Food Bank Director
disclosure: Daily Bread Food Bank one of the non-profit channel under the LCS (Life Community Service) ministry.
To know who we are, please do read through our introduction here in HIVE
Where you can find us in mainstream media


ps: 1% of this post goes to null in the support of keeping HIVE alive
pps: The liquidated HIVE here will be sold off to donors (Malaysia region) with HIVE accounts or within @dses charity investor stakeholders for us to purchase whatever that is lack for monthly food distribution, or even adopt another terrium box for another needy family
---
---