Shooting Sunday classic games / Counter-Strike Global Offensive - Language( 🇺🇸 /🇪🇸) 💀💀💀
Good morning community of players, this time I come with a fabulous reunion with this title which is a shooting game the famous Counter-Strike Global Offensive, in which I could share Sunday with a friend from Peru who emigrated many years ago sometimes we communicate also share similar lifestyle, he told me let's play we spent some time with this game the games we enjoyed was in the world of hell. The games were the classic games which are terrorist and police that the main objective of the game is to defuse bombs and plant bombs.
The purpose of the game we have several things we can do the first would be to kill each other between both teams mentioned at the beginning, second we must accumulate money to buy our favorite weapon, this is achieved by meeting the objectives of the game which is to plant the bomb to plant it we must take care of it until it explodes that goal is done by the terrorists, when they plant the bomb the police must defuse it we have a stipulated time to do so without dying in the attempt we have an accessory that is a pliers to defuse quickly with that get the victory, if the terrorist are alive are far from the target just lose must take care of your bomb.
 Buenos días comunidad de jugadores, en esta oportunidad vengo con un fabuloso rencuentro con este título que es un juego de disparo el famoso Counter-Strike Global Offensive, en cual pude compartir el domingo con un amigo de Perú que emigro hace muchos años en ocasiones nos comunicamos también compartimos estilo de vida similares, me dijo vamos a jugar pasamos un rato con este juego las partidas que disfrutamos fue en el mundo de infierno. Las partidas fueron las clásicas las cuales son de terrorista y policías que el objetivo principal de las misma es desactivar bombas y plantar bombas. 

 El propósito del juego tenemos varias cosas que podemos hacer la primera seria matarnos entre ambos equipos mencionados al principio, segundo debemos ir acumulando dinero para comprar nuestra arma favorita, esto se consigue cumpliendo los objetivos del juego que es plantar la bomba al plantarla debemos cuidarla hasta que explote ese objetivo lo realiza los terroristas, cuando plantan la bomba los policías debemos desactivarla tenemos un tiempo estipulado para hacerlo sin morir en el intento tenemos un accesorio que es un alicate para desactivar rápidamente con eso conseguir la victoria, si los terrorista están vivos están lejos del objetivo igual pierden deben cuidar su bomba.      

The gameplay is really the same as always, the controllers can be modified to our liking one thing that I found innovation is that if we have a wireless or wired control we can use it to play this is created for new players who are not used to a keyboard and mouse, but I am of the classic people who play only with keyboard and mouse. The quality of the images evolved with the passing of the years you have real images to the sight very detailed that do not make us think that we are entered to the game. The arena of the world of hell is a classic map that lasted in history is always liked by the players with that I could remember each area where I could hide shoot the enemy this is very important to know as a player area A and B.
La jugabilidad es realmente la misma de siempre, los controladores podemos modificar a nuestro gusto una cosa que me pareció innovación es que si tenemos un control inalámbrico o alámbrico podemos utilizarlo para jugar esto esta creado para los nuevos jugadores que no se acostumbran a un teclado y mouse, pero soy de las personas clásicas que juegan solo con teclado y mouse. La calidad de las imágenes evolucionó con el pasar de los años tienes imágenes reales a la vista muy detallado que no hacen pensar que estamos adentrados al juego. La arena del mundo de infierno es un mapa clásico que perduró en la historia siempre es del agrado de los jugadores con eso pude recordar cada área donde me podía esconder disparar al enemigo esto es muy importante conocer como jugador área A y B.

In the selection of weapons I could large amounts of new weapons, I liked that we can buy and see personalized are with logos decals, camouflage among other things. This makes the character unique that we can differentiate from others, I tell my friend who bought the game that you can get rewards and special boxes which can sell in a broad market where it represents a NFT style that if you get bored you can sell in the STEAM market.
En la selección de las armas pude grandes cantidades de armas nuevas, me agrado que podemos comprar y ver personalizadas son con logos calcomanías, camuflaje entre otras cosas. Esto hace el personaje único que podamos diferenciar de los demás, me cuentan mi amigo que el compro el juego que puede obtener recompensas y cajas especiales las cuales puede vender en un mercado amplio dónde representa estilo un NFT que si le aburre puede vender en el mercado de STEAM.

My experience in reliving these moments was pleasant, my wife laughed and told me remembering that classic. I don't know, she let me play all afternoon, we chatted in the game with my friend TONA, we shared the games, I could record certain moments that I will be presenting in the post, I could meet other players who are friends of him, also a client who once bought me a PC, we could get the victory in several games, competition was the order of the day with a lot of luck on our side.
 Mi experiencia al revivir estos momentos fue agradable mi esposa, se reía me decía recordando ese clásico. No sé molesto me dejó jugar toda la tarde charlamos en la partida con mi amigo TONA compartimos las partidas pude grabar ciertos momentos que estaré presentando en el post, pude conocer otros jugadores  que son amigos de él, también  un cliente que en una oportunidad me compro una PC,  pudimos obtener la victoria en  varias partidas la competencia estaba al orden del día con mucha suerte en nuestro lado.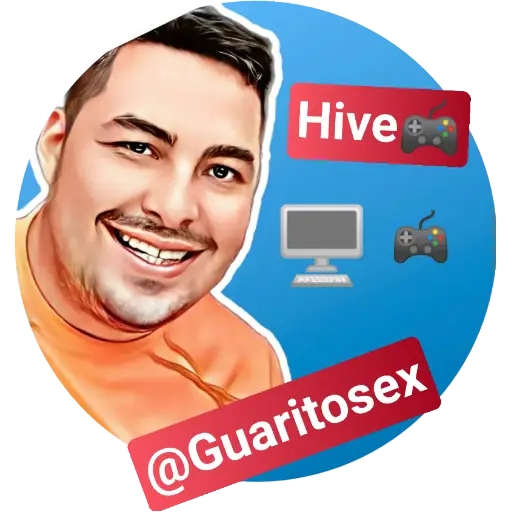 All images are taken from my cell phone / flyer maker editing program.

Todas las imágenes son tomadas de mi celular / programa para editar flyer maker
---
---