The Frankie Ravens NFT Collection
Frankie Ravens NFT Collection
View the full NFT collection here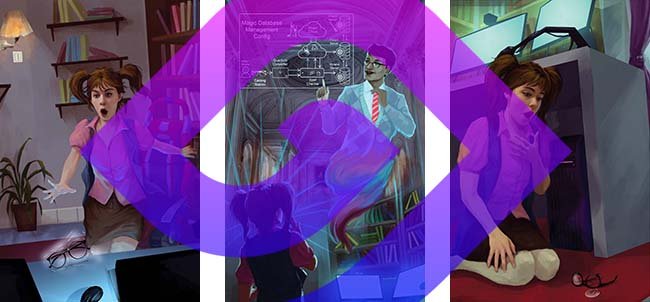 View Collection On OpenSea > https://opensea.io/collection/frankie-ravens

The Frankie Ravens collection keeps growing! 0.85 ETH traded value so far and we are only on book two of the series! If you'd like to catch up on the Frankie Ravens series it's available on Amazon click here to order your copy.
Three new artworks have been added to the collection and their titles are...
Wiggle
Broken
Explanation
These are from the point in the graphic novel series where Frankie uncovers that her glasses have powers and for the first time ever meets Darpan who will be her guide and help her through all her future adventures.
A few unique artworks can also be found right here on Hive! Over 4,000 hive has been sold in artwork for the "GUB" and "Frankie Ravens" Series here on NFTShowRoom. I think my favorite in this collection would be Domination and a hard second Zombies.
I also have some really exciting news to share with you all! Keep your eyes on the look out for all new content coming your way and a whole new direction for some of my content. I'm excited to share this new journey with you all!

Graphic Novel | Memoir | NFTShowRoom | OpenSea
---
---