Younger Self In The Digital Age
Younger Self In The Digital Age
View these new NFTs on OpenSea here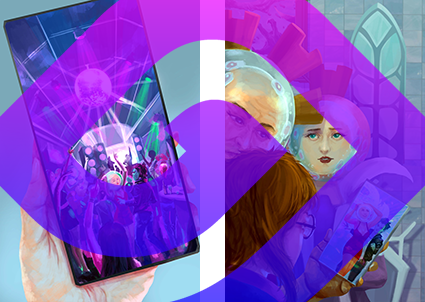 View listings on OpenSea > https://opensea.io/collection/frankie-ravens

These two new artworks have been added to the Frankie Ravens collection on OpenSea. I have a special spot in my heart for episode 3 of the graphic novel series which these artworks are from. The third episode of the series is when Frankie takes down her first villain which is an all time favorite of the community lol
These artworks named...
Younger Self
Frankie learns more about herself and her DNA shows her why they are so worried.
Digital Era
Once on the digital world it's always on the digital world. Frankie looks on to understand what has been happening and why her body isn't fighting back.
are now available for purchase. Only one is minted on the Ethereum blockchain.
Special edition artworks that are unique to the Hive blockchain can be purchased here on Hive via NFTShowRoom > https://nftshowroom.com/gubbatv/gallery

Abandoned at the City Library as an infant, Frankie Ravens is adopted by custodians and grows up reading books and filling her mind with facts from every discipline of knowledge. On her 18th birthday, she is summoned by the Council of Librarians to lead the fight for enlightenment against perpetrators of chaos and disharmony. She battles villains in the real world and in cyberspace using her magic glasses, digital sorcery, and guidance from the Council.


Graphic Novel | Memoir | NFTShowRoom | OpenSea
---
---