Cubdefi :: Did you move Your CUB to New CUB Kingdom? Check New APRs looking Impressive...
Hey All,

We have a new kingdom for #CUB HOLders. Check the recent post from the @leofinance team on - Introducing CUB Fixed-Term Staking!. I had all my #CUBs which is close to 55k+ parked in the older kingdom and once I came to know about this new Cub kingdom for #CUB I immediately decided to move over the #CUBs and decided to go for the flexible staking option.
Flex vs. Fixed - A Side-by-Side Comparison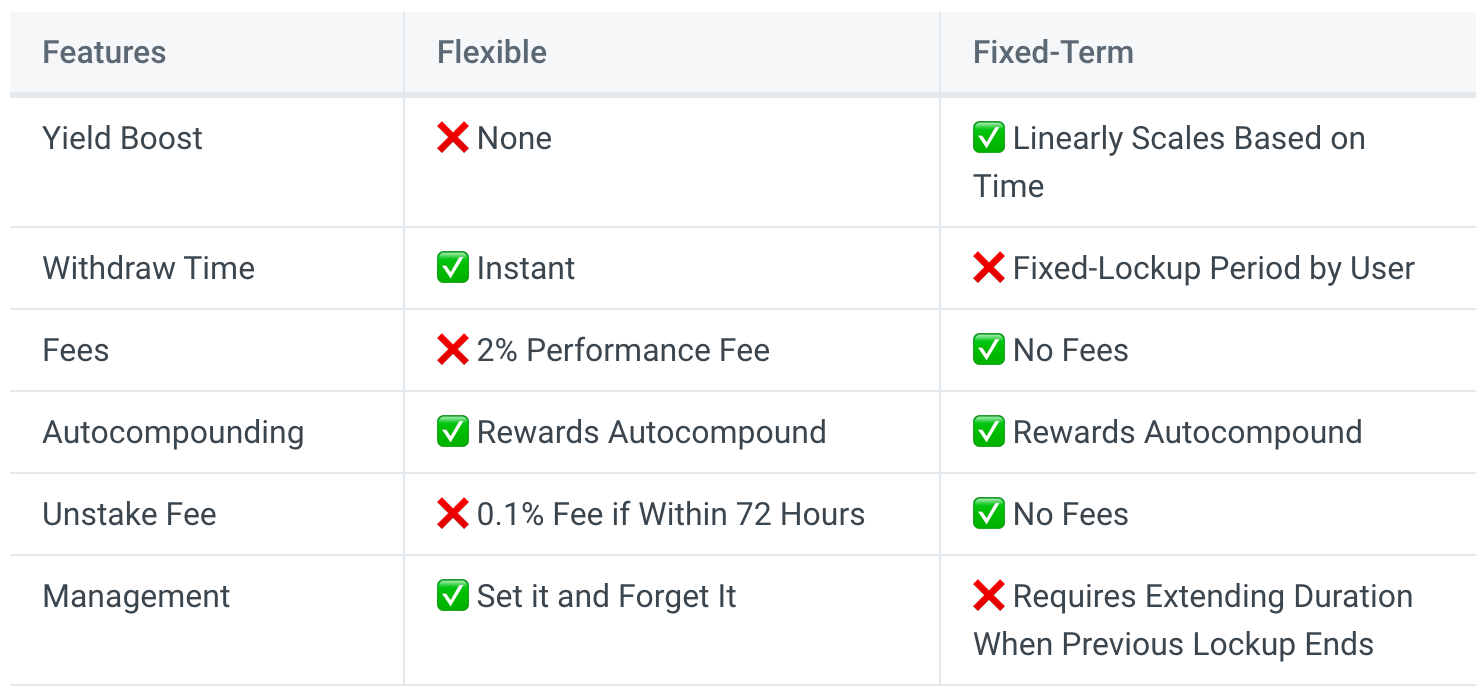 I know the flexi staking is not the best of options as seen from the above image. There is a lot of fees to be paid if you are going with flexi staking. But then the positive aspect is that you have your #CUBs available at any point of time i.e. the withdraw time is instant as opposed to being fixed for a certain period of time, if you are going with the option of fixed-term to park your #CUBs.

Just a note here if you have your CUBs in the older kingdom is better to migrate to the newer one as fast as possible. There is nothing that you would be receiving if you have your #CUBs parked in the older kingdom. I can see we still have a TVL of $102K+ in the older kingdom yielding nothing. So what it means is that sooner or later these funds are also going to be moved to the new kingdom and we would be seeing a good spike towards the TVL which currently is at $125K+. I am guessing this would double in a day or two.
$CUB position 1 Month Earlier from 54K+ to 55K+

I have been investing in Cubdefi from the beginning. And to date continue to stake my #CUBs and am here for long run. Not looking for short gains. I had closed to 54K+ CUB in the last month and as you can see from the above image. Slowly and gradually my stake in #CUB has been increasing consistently; as I had been leveraging the auto-compound feature. I am looking forward to have more CUBs auto-staked and looking at a target of 75K+ CUBs staked in near future.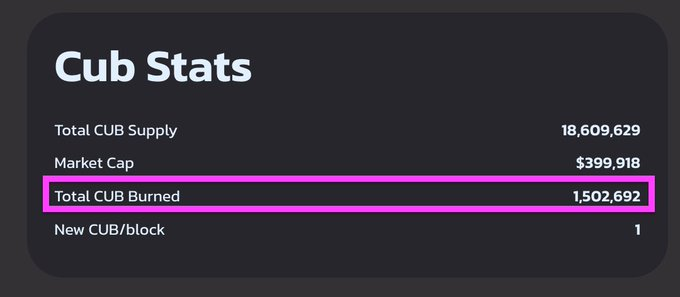 What excites me most about #CUB is the Burn mechanism in place for #CUB. If you see till date we have 1.2+ Mil. #CUB has been burned. As quoted from the @leofinance quote from twitter about #CUB ::
This is 3x more total CUB burned than before the multi-token bridge launched in August, 2022
Multi-token bridge is doing its job absolutely fine and we would be seeing more #CUB being burned down the line. I am optimistic about the future of Cubdefi and looking forward to invest in the #CUB token regularly. Looking at its current price where its trading hurts a bit but then this all happens in Crypto world. You need to be prepared for both good and bad. Price of a token isn't just a factor that you should consider while buying crypto tokens. Looking at my GOAL for #CUB of having 75K+ CUBs staked, I am working on a plan to buy a chunk of #CUB from the open market. The price of #CUB is looking too tempting and cannot be ignored for sure.. who knows what in there for all the #CUB HOLDers in the near future... #CUB to the moon... :-)
#cubs #cub #cubdefi #kingdoms #cuddao #dao #apy
Image Courtesy:: cubdefi, twitter

Best Regard
Posted Using LeoFinance Beta
---
---