Investing in Genesis League Sports - GMLSPS Packs & My Strategy Ahead...

Hey All,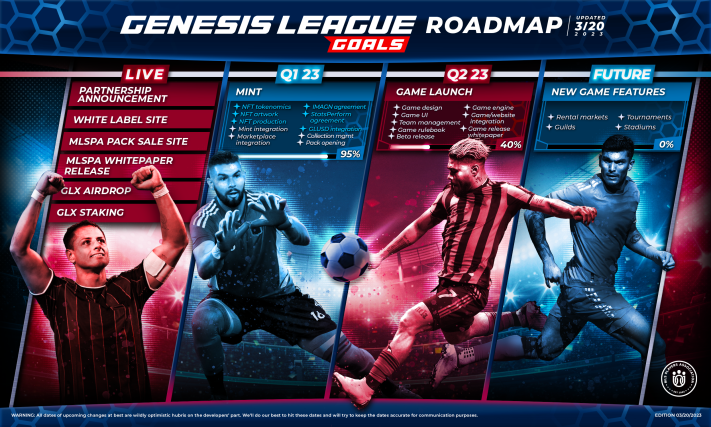 Ok, I finally took a stance in investing on one of the upcoming game Genesis League Sports. The game is gonna be blockchain-based, providing play2earn opportunities for its players and the ecosystem is specifically designed for sports games and NFTs. So definitely its going to be exciting when the game becomes playable. Right now we have the Presale 2 for GMLSPA Packs running with 438K+ packs remaining to be sold out. The cost of each pack is $10 per pack or $5 along with one GLGT par pack. But there is a caveat, where you can grab some GMLSPA Packs for cheap in the internal market on Hive-Engine. The game governance token is GLX and currently there is an Airdrop ongoing for GLX to players/investors/users and everyone who HODL $SPS i.e. have staked staked their Splintershards - $SPS tokens; which is the governance token of the game Splinterlands. A quick note here, we still have 234 days remaining where you can stake $GLX and receive staking rewards with the current APR being above 150%.. Here is my current stake in $GLX with 25K+ tokens staked and compounding on a daily basis.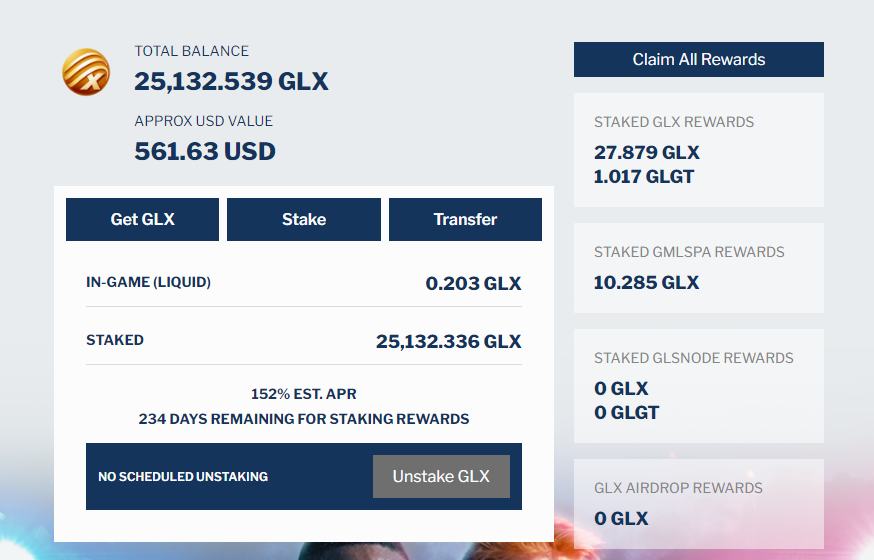 Investing in Genesis League Sports - GMLSPS Packs & My Strategy Ahead
At first to be honest, I was not looking into investing in the GMLSPS Packs If missed the opportunity to buying the packs in PreSale 1; where the packs were being sold at a discounted price. Then came the PreSale 2, which is currently running and seeing the packs price being $10 I was a bit hesitant on buying the packs. But then I looked at the internal market and saw that there is an opportunity to buys packs for cheap. Hence, I placed a bit for 60 GMLSPS Packs at a price of $2.5 per pack.. And lucky me to get all these 60 GMLSPS Packs at this discounted price.. Here is the snapshot of my purchase made from Hive-engine...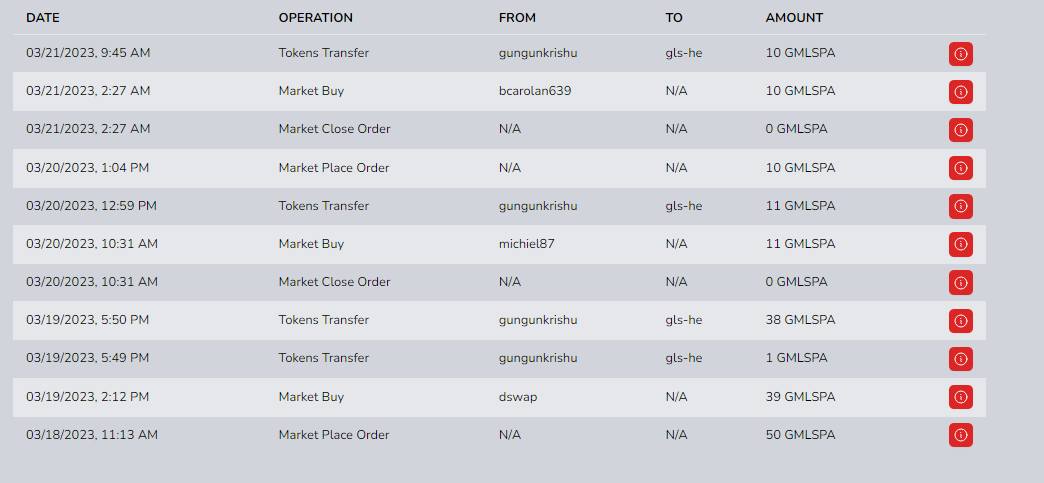 So where do I go with these 60 GMLSPS Packs Now? Since, the game isn't functional - what benefits does it bring to any one Holding these packs? Holding packs and staking them gives users rewards in terms of $GLX being paid out. So what I have done is staked all the 60 packs and am compounding upon my $GLX rewards.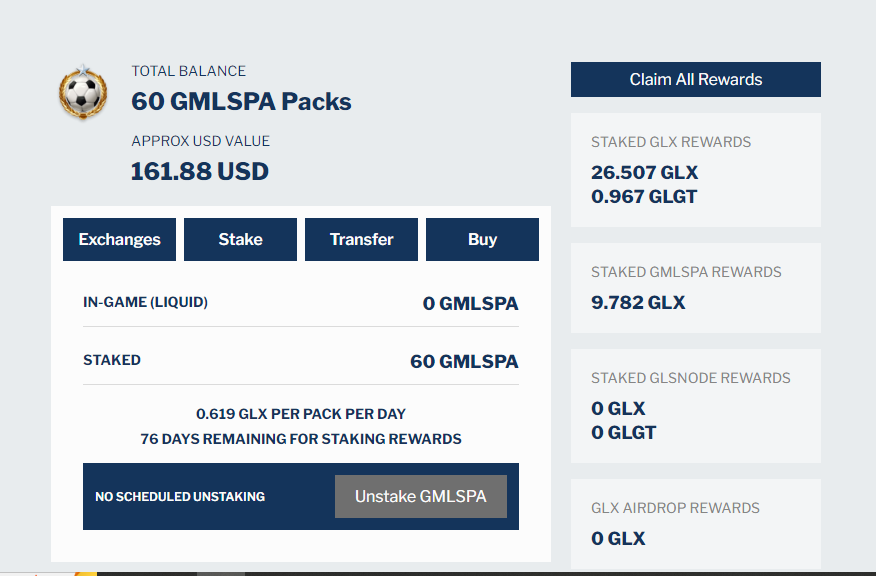 Here you can see all my GMLSPS packs staked and on the right hand side the GMLSPS rewards being accumulated. I claim all the rewards once in a day and then redirect all the $GLX tokens back to the staking pool. So at one end, I'll have my packs staked and on the other side would be looking for an opportunity like this to buy in packs for cheap in the internal market. At max I would love to have 100 packs that more then sufficient for me. Also on the discord channel we got this announcement from the GLS team around the game roadmap and we can expect the game come into play around Q2,2023 time frame...pretty exciting times ahead.
You'll notice that Q2 is focused on GAME LAUNCH!!!
I'll be focusing on to grab some more $GLX at these lower prices as much possible. My plan for $GLX is to HODL 50K+ $GLX tokens in near future, until then there is no selling just being an accumulation phase for $GLX and buying another 40 GMLSPS Packs. Further, I have no intentions of selling $GLX at these all time low levels rather I strongly recommend a buy opportunity here. So the ultimate plan is to keep Building and HODling on to $GLX for now...
Have Your Say on GMLSPS Packs
Did you buy GMLSPS Packs? Did you buy from internal market or from the genesisleaguesports portal? Staking your $GLX? What are your thoughts and over all strategy for $GLX? Accumulating, HOLDing or Just selling/swapping it for other tokens? Would love to hear your thoughts on the same... cheers
My Strategy with $GLX, Current Stake & GLS Validator Node - Airdrop
#glx #sps #rewards #splinterlands #spS #stake #rewards #packs #gmlsps
Image Credits:: genesisleaguesports, splintercards, hive-engine
Best Regards

Posted Using LeoFinance Beta
---
---