Market crash & My Plan Forward with HBD [Hive Backed Dollar]... Journey to 100K+ HP
Hey All,
Stock or Crypto Markets they all are bleeding and have been in RED for quite sometime. As per coinmarketcap the global crypto market cap is $1.36 Trillion and is down 4.7+% today.

Just see the downfall of the crypto markets overall. Seven days ago the global marketcap was around 1.8 Trillion and now it is around 1.3 Trillion. I am sure everyone would be feeling the pain of this bear market trend and seeing our portfolio tank 50% and even more feels quite frustrating and annoying.
I have exhausted most of my savings and seeing where the crypto market is right now it feels like to Buying many of your favorite coins. But this cash crunch is always a problem and one needs to have a plan to tackle these kind of situations so that they can take advantage of these market crashes.
My Plan Forward with HBD [Hive Backed Dollar]
For quite sometime, I would say for 2+ Months. I have been transferring/accumulating HBDs [Hive Backed Dollar] and had reached to a point where I had 12K+ of HBDs in my savings. There was no plans to liquidate these HBDs but seeing the market at where its trading and all the major tokens/coins crashed. I am very much tempted to buy some of my favorite coins with this 12K+ HBD.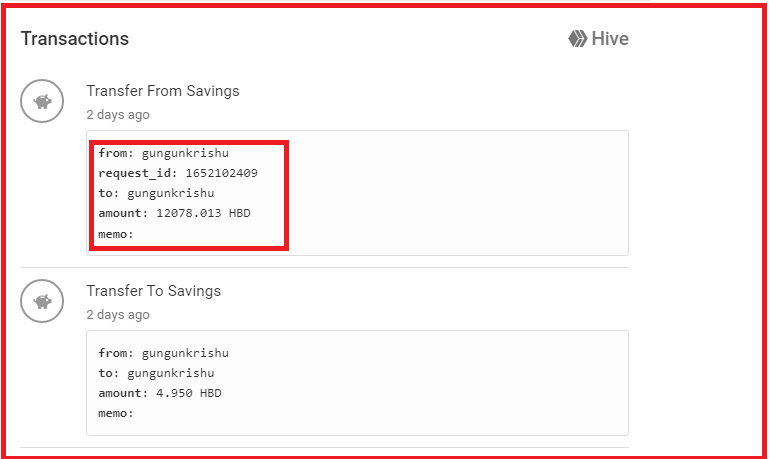 Two days ago, seeing the market crash happening. I initiated the Transfer of HBD from savings. I am now early waiting to have the 12K+ HBD arrive and do my buying. Let me be honest to you all. The plan is simple::
I am Just gonna buy HIVE and power up all of it...
Always, had this GOAL of having 100K+ as HP. If, I am lucky until my HBD arrives and HIVE price doesn't go up. I am going to trade all the HBD for HIVE and at these level - I am looking for around 24K+ HIVE for 12K+ of HBD and powering up all this 24K+ HIVE would lead me to around having close to 80K+ HIVE as powered up. So, I would be left with another 20K+ HIVE to acquire/buy so as to comple my dream GOAL associated with HP [HIVE POWER]...
HIVE & Just HIVE PowerUp to reach 100K+ HP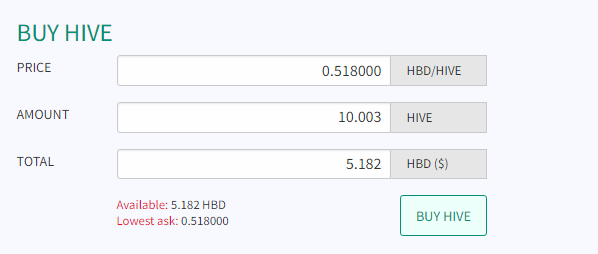 At the moment, I am just focusing on accumulating as much HIVE as I can and powering it all. All my HBD earnings are being redirected to HP. I do plan to take the earnings of other second layer tokens and direct them to HIVE.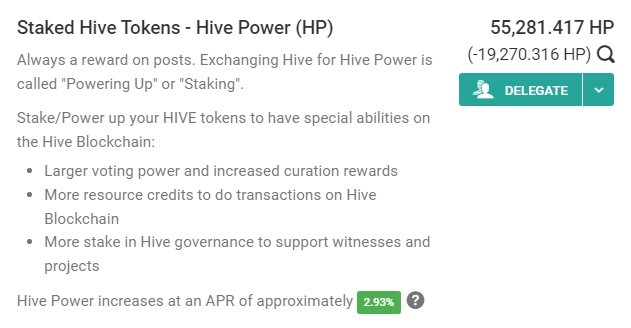 As of writing this article, I have close to 55K+ HP and if all goes with the plan I have set for HBD for HIVE. In a day or two this 55K+ HP would be very close to 80K+ HP. Though market may have crashed but seeing the positive side, this has given me the opportunity to come further close to the journey to 100K+ HP
Let me know, what you plan to do in this market crash. Are you picking some of your favorite coins/tokens? Feeling the heat of this bear market & crash crunch?
Journey to 100K+ HP [HIVE POWER]
Image Courtesy:: coinmarketcap, peakd,

Best Regard
Posted Using LeoFinance Beta
---
---