My $CUB current position HODL, $CUB DAO & plans for increasing $CUB stake...
Hey All,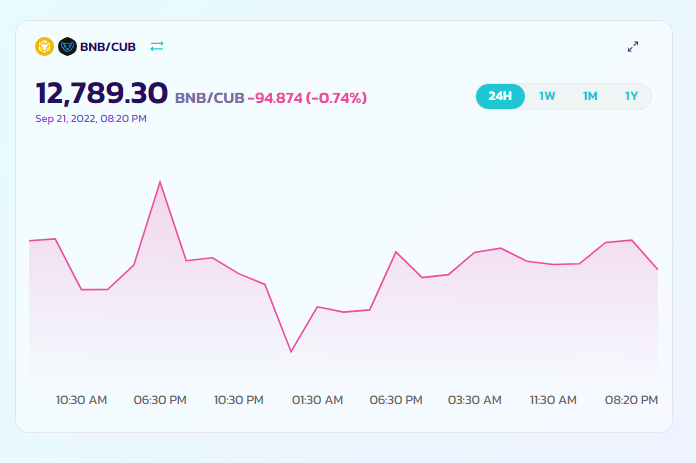 Currently crypto markets is experiencing a crash... most of the coins are in RED and are marking their all time low trading prices. I still continue to HODL all my $CUB in kingdoms contract which auto-compounds. Last when I saw my position in $CUB is almost a couple of months back & here is the snapshot of it::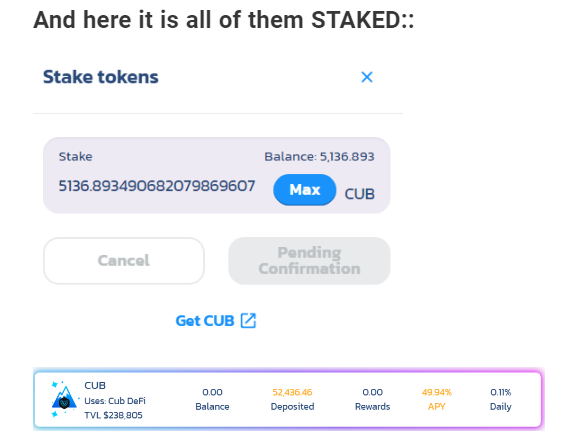 That point in time, I did a bulk purchase of $CUB which got me 5K+ $CUB tokens and all the tokens were staked. More CUBs Added to Kingdoms - 50K+ CUBs Staked - I remember achieving my target of staking 50K+ $CUB a happy moment to cherish. But seeing $CUB trading at these all time low prices is a bit pity. Also, I made it a point that no matter what, I am not going to touch these funds. I still stick to the plan and here is the current state of my $CUB position::
$CUB current postion...

Almost 4K+ $CUB added in past two months. Slowly and gradually the stake is increasing; leveraging the auto-compound feature. I am looking forward to have more CUBs auto-staked and looking at a target of 75K+ CUBs staked in near future. The APR at the moment is a bit low but that's ok, I don't want to mess up with the funds and redirect it somewhere else. Happy investing in the $CUB project as I see huge potential with $CUB burning mechanics kicked off.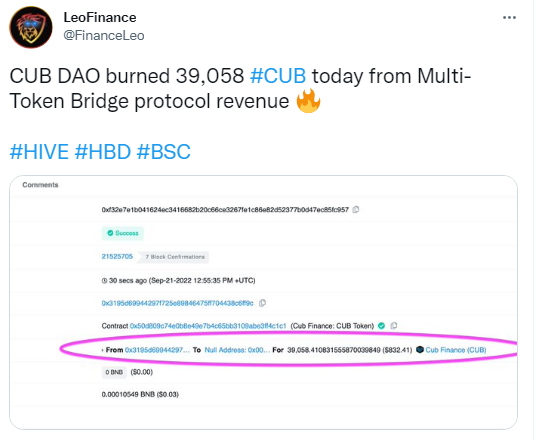 The CUB DAO burned 39K+ $CUB today via the multi-token bridge protocol revenue. We are going to see more of these revenue from protocol further burning more $CUB in near future. My plan is to buy more $CUB, its the right moment. Some of my funds are stuck in the smart contract of $KUJI. Need to pay off my debts first and then would be in a position to redirect some funds in buying $CUB. The plan is to pay off $200+ debt via the $EVMOS staking rewards. Free some of my $ATOM and then invest like another $250+ in buying $CUB and staking them all in the kingdoms contract... hoping for a bright future ahead with Cubdefi and its Auto-compounding feature in kingdoms…
#cubs #cub #cubdefi #kingdoms #cuddao #dao
Image Courtesy:: cubdefi, pancakeswap, twitter

Best Regard
Posted Using LeoFinance Beta
---
---