SOLD - $RUNE to Buy Splinterlands - SPS Validator Node License... A Dream Come True...

Hey All,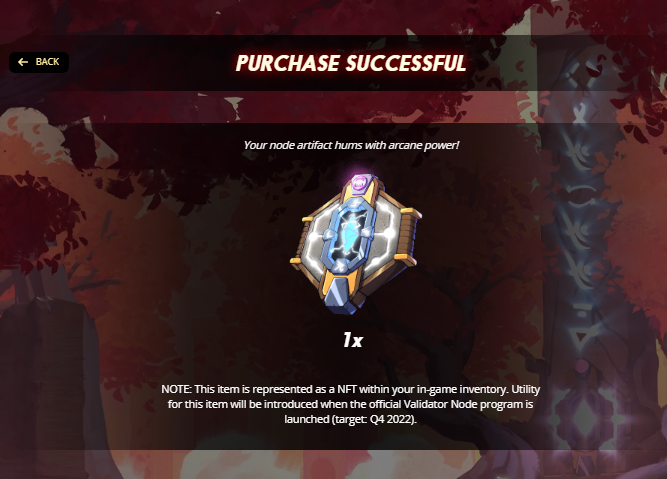 Finally, the day has come that I decided to go ahead and take action to buy Splinterlands - SPS Validator Node License.. I had been tracking the price of SPS and at the same time had this dream to at least purchase ONE SPS Validator Node License.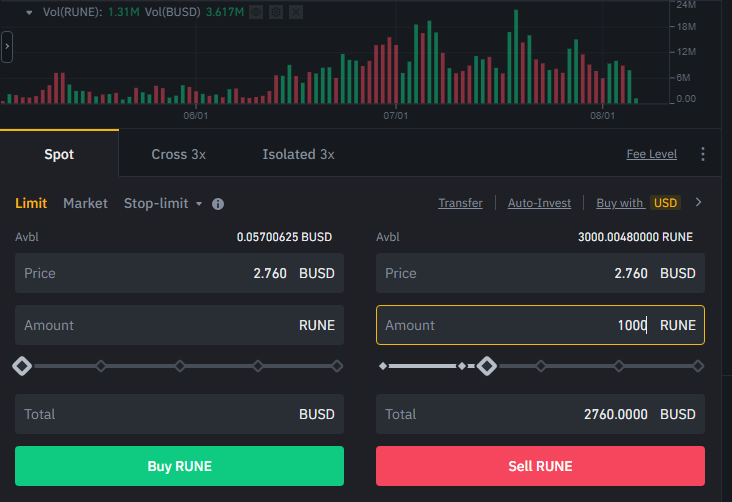 Once you have a desire/wish to get something and until you achieve it, this wish of yours keep troubling you in your mind. And shows you different ways as to how you can accomplish/fulfill your dream. To be honest, I have been getting these hints from my mind a couple to times, but I was ignoring them. Buy today, finally took the step of selling some of my stake in $RUNE to buy - SPS Validator Node License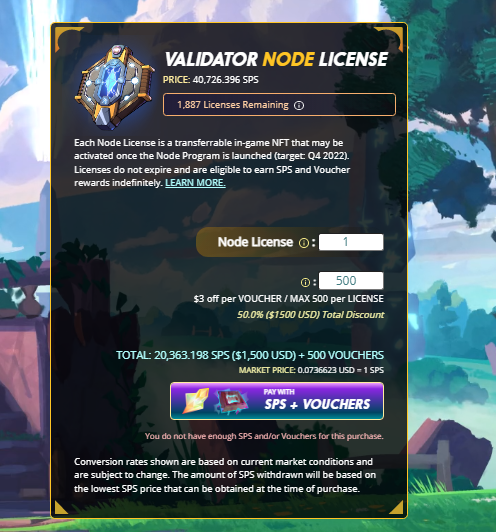 At, current price of $SPS which is trading in the range bound of $0.07 to $0.074+ cents. A person/player/investor would need to shed close to 20.3K+ SPS along with 500 VOUCHER tokens. All these days, I have been accumulating my VOUCHER token rewards via the SPS staking and had been waiting for this day to come.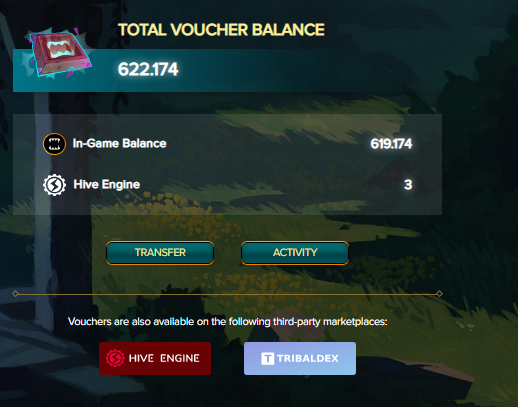 So, I was pretty much prepared to have sufficient amount of VOUCHER tokens to get the maximum discount i.e. 50%. Shedding 500 VOUCHER tokens entitles me a discount of 50% and instead of paying $3000 of SPS. I just need to pay $1500 of SPS, which accounts to 20K+ SPS to get ONE SPS Validator Node License

The presale of SPS Validator Node License sold out pretty fast. So I knew I need to have a plan to get the License node in - Tranche 1 to get at he node at a decent price. As seen from the above table, every Tranche that sold out and we move to the next tranche the price of the validator node increases exponentially. Hence, if you are planning to buy the SPS Validator Node License try buying at Tranche 1 to reap the maximum benefits; as presale is already sold out.
Sold $RUNE for $BUSD and then $SPS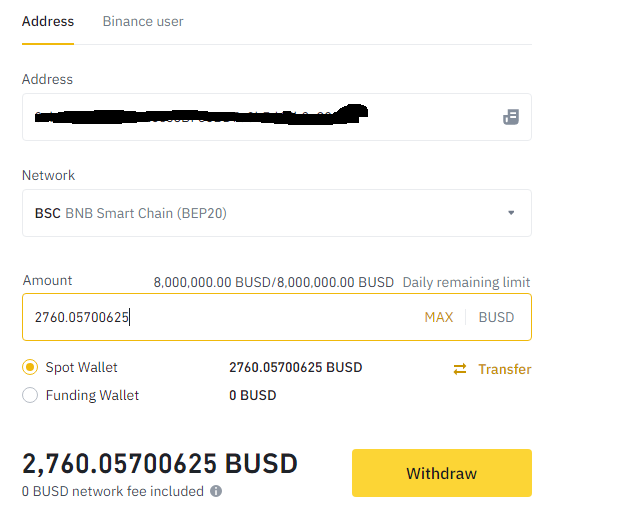 Here you go my trade for 1000 $RUNE got executed on Binance and I got close to 2760+ $BUSD. Initiated the withdrawal of $BUSD and transferred it to my BEP20 wallet address for swapping it for $SPS. It hardly took 5 minutes to receive the funds in my metamask wallet and I almost ready now to swap $BUSD to $SPS.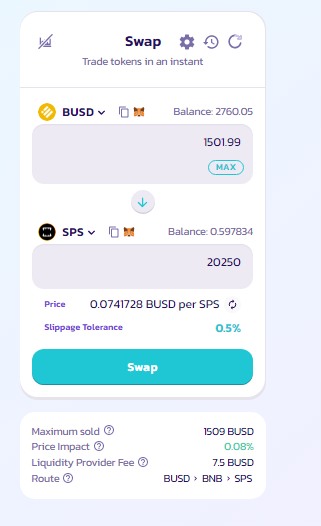 Almost ready with the 22K+ of $SPS to buy the SPS Validator Node License Now. All that, I need to do is move the SPS from my metamask to my Splinterlands In-game account. Which, is also easy and you need to it via the SPS Management Page on Splinterlands.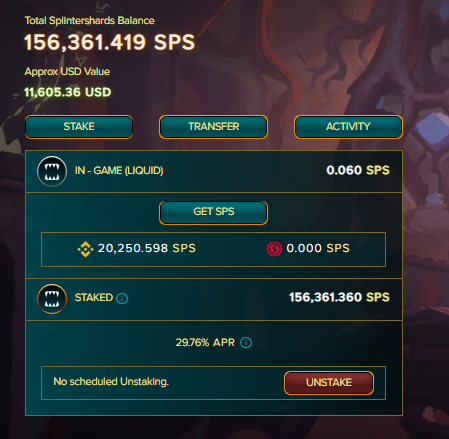 Refer, the above image and you can see 20K+ SPS on my Binance BSC metamask wallet. Just click the TRANSFER button and confirm the transaction and wait for the transaction to complete. And once the transaction completes; you will have your SPS moved from BSC chain to your in-game account.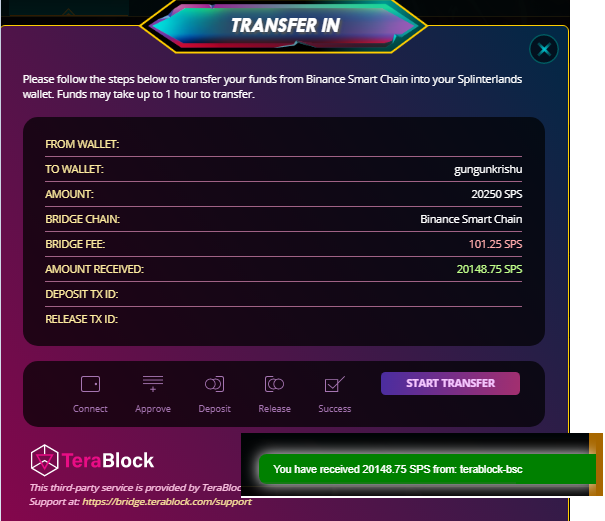 I had to pay some fee i.e. 101+ SPS for the transfer of $SPS token from BSC to my Splinterlands in-game account. The final move to buying the validator node has now arrived. I had to do a little bit of adjustments in getting some more $SPS as I lost some of the $SPS in fee to transfer $SPS from BSC. Swapped some of HIVE for SPS and the short $SPS to finally execute the buying of the SPS Validator Node License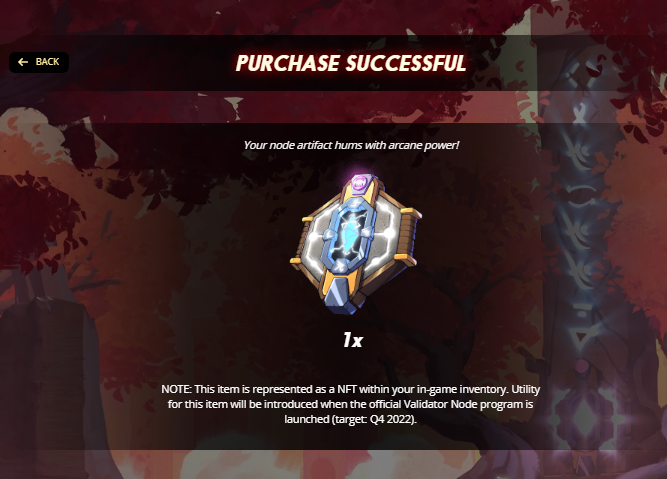 And here it is Finally; I'm now a proud owner of ONE $SPS Validator NODE.
Have Your Say did you BUY or planning to SPS Validator Node License?
What has been your experience thus far with the SPS Validator node? How are the daily rewards looking like? Do you plan to buy the SPS validator node in near future; if the price of SPS further surges? Let me know your views in the comment box below.
Image Courtesy:: splinterlands, binance, pancakeswap.finance,

Best Regards
Posted Using LeoFinance Beta
---
---