SPK Token Going LIVE - How to earn SPK tokens?
Hey All,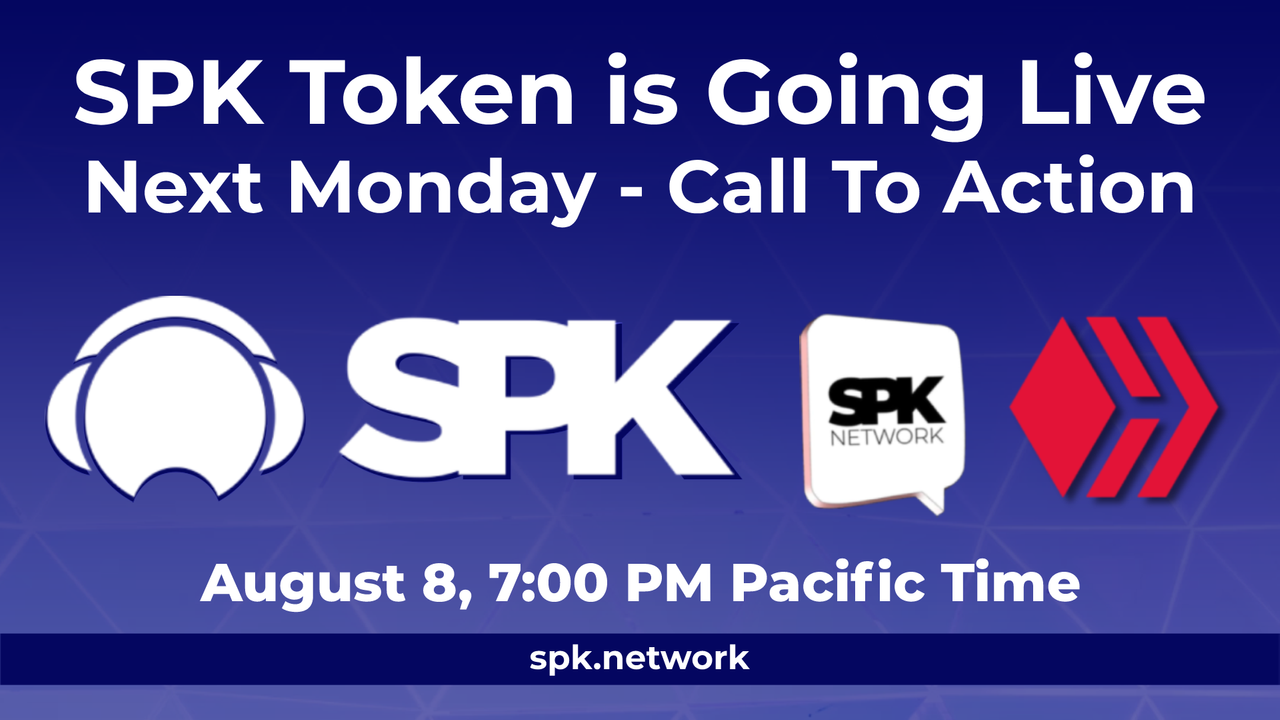 The SPK team made an announcement a couple of days ago on SPK token will be going LIVE on August 8th i.e. today at 7:00 PM Pacific Time. Check the detailed poste here - SPK Token Going Live.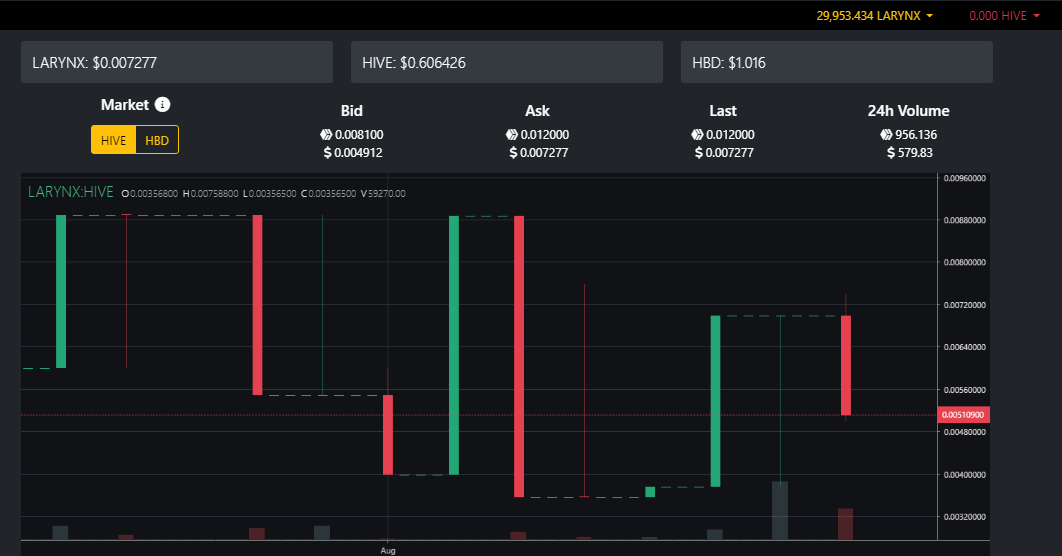 I have been claiming my LARYNX tokens airdrop on a monthly basis, without fail. And so far was able to claim 29K+ LARYNX tokens; which at current market price is worth $200+. As LARYNX tokens is trading for $0.007 cents ATM. I was hoping to see some spike for the LARYNX token but to my surprise it didn't react to the news of SPK token going LIVE. Maybe we are yet to see the action in place and looking forward to it.
We need to remember that - LARYNX is a MINER TOKEN. Miners would need to burn these tokens to earn SPK [SPEAK] tokens. There are a couple of ways that you can get LARYNX tokens::
Via the Airdrop that happens every month; if you had HIVE powered up during the snapshot date
Sending HIVE to the SIP
Buying LARYNX from the open market at Dlux.io
Simply Delegate LARYNX tokens to earn SPK

Further, there are two types of LARYNX, Locked and Power. Locked LARYRNX is normally for the node operators. I'm more focused here on this blog for users who want to get the maximum form their AirDrop of LARYNX. Hence, the best approach that a normal users should be taking to earn SPK, is that he should first power up all his or hers LARYNX tokens and then delegate it to any of the node operators. Check different node operators here - SPKCC Monitor
My plan is to first power LRYNX and then delegate to receive SPK tokens. There is no intention of selling the SPK tokens right away but will continue to enhance my stake and will look out for opportunities in the open market to get some stealer deals to buy in more SPK tokens.. Looking forward to SPK Token Going LIVE and then will be executing my plan for all the LARYNX tokens that I have been HOLDing till date. :-)
Image Courtesy:: SPK Network, dlux.io

Best Regards
Posted Using LeoFinance Beta
---
---