Splinterlands :: Entering VOUCHER - SWAP.HIVE LP Pools - Current APR 100+% - My overall Strategy for SPS...
Hey All,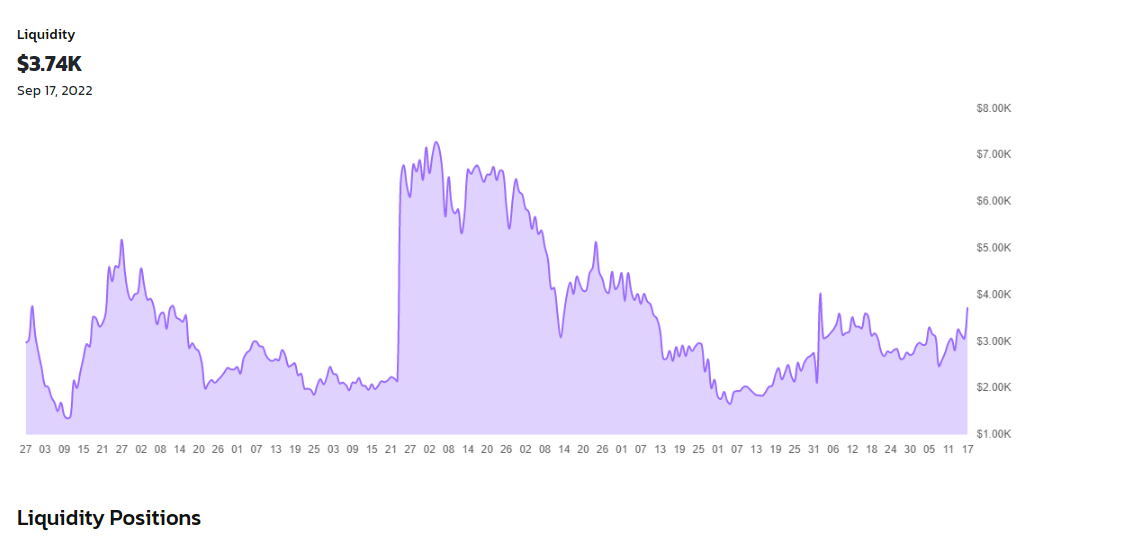 Following is my Liquidity Position status here on the HIVE Blockchain. Almost touching $4k and the plan is to gradually increase the LP to $5K+ by adding in more VOUCHER & SWAP.HIVE daily to my LP pool.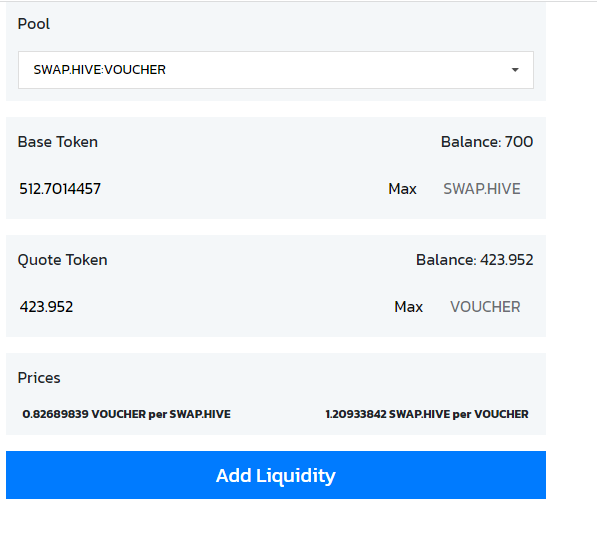 I had plans to buy "RIFTWATCHERS" during the presale and missed it as it got SOLDOUT in fraction of seconds, to be precise in 1 minute and 39 seconds - check more details about it Here - Riftwatchers: Success, debrief, request, proposal, and future sale plans. Therefore, I had to change my strategy with close to 400+ VOUCHER and liquid HIVE in wallet. Looking at the VOUCHER - SWAP.HIVE LP Pools giving out APR of greater than 100%. I decided to enter into this pool, take advantage of the high APRs and the SPS rewarded goes directly into the SPS staking reward pool. Here is the current stats of my overall SPS staked; which is reaching 160K+ mark pretty soon.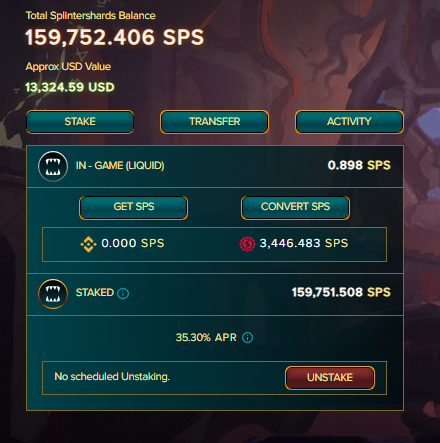 The GOAL that I have for my overall SPS to be staked is to reach 200K+ mark before end of this year 2022. Currently, I'm short 40K+ SPS and the plan here is to keep staking all SPS rewards. Apart from the VOUCHER - SWAP.HIVE LP Pools, I have also LPed into SPS - BNB long time back, so those LP rewards in the form of SPS will help achieve my GOAL as well.
So its like a compounding effect, which I have created with my SPS rewards that goes into staking further earning greater than 35% APR. I'll stick to my original plan of not touching these staked SPS no matter what. As I strongly believe that the Splinterlands Goverance token SPS has a great potential and we would be seeing it being traded for $1+ soon in near future. Not a financial advice though, all I can say that I am heavily invested in SPS and see a great potential in the token with many utilities.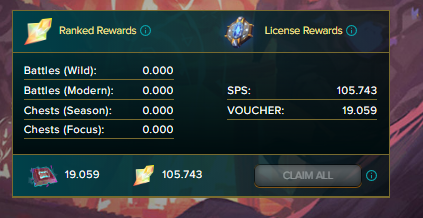 I forgot to mention about my License reward, which is further helping me to build my stake in SPS. The VOUCHER tokens that I receive here is sometimes being swapped for HIVE and the rest of the time is being redirected to building my stake in the VOUCHER - SWAP.HIVE LP Pools.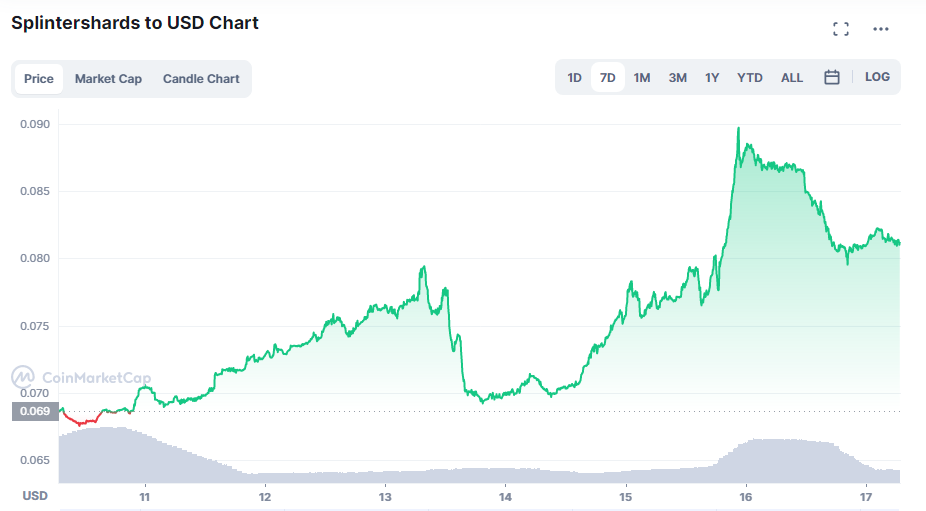 Final note, I want to have some liquid SPS available as well. The same you can observe that I have close to 3K+ SPS in liquid form in my Hive-engine wallet. In recent times, we have seen the price of the SPS has been climbing gradually and currently is being traded above $0.08+ cents. With now SPS being burned and entering DAO, we would be seeing more and more SPS Burn with - "Riftwatchers" pack being sold.
We saw over 1300 nodes fly off the shelf yesterday. Those nodes took over 25M SPS out of circulation. 80% was burned on the spot and 20% went to the DAO. In addition 650,000 vouchers were burned as result. This was another seismic shift for the economy.
The selling of nodes is further adding to SPS token burn mechanics. And as seen from the recent node purchases 1300+ took away 25M SPS put of circulation. Therefore, we can clearly see that slowly and gradually SPS is going to become more scarce and it would be better to get as many SPS tokens you can now, stake them earn more SPS from staking rewards and keep compounding until you reach your GOALs of how many SPS you would like for yourself and in my case its 200K+ SPS staked... hopefully, I'll get there for sure by end of this year; 2022... :-) Having liquid SPS; would help me to take advantage of the price pump and book some profits - who doesn't like to receive profits? - we all do...lol :-)
#sps #riftwatchers #spsburn #spsrewards #spspools
Image Courtesy:: splinterlands, tribaldex, coinmarketcap

Best Regards
Posted Using LeoFinance Beta
---
---