Splinterlands:: HIVE to DEC - Bought "CHAOG LEGION" Packs & Increased Chances Of Getting An Airdrop Card...

Hey All,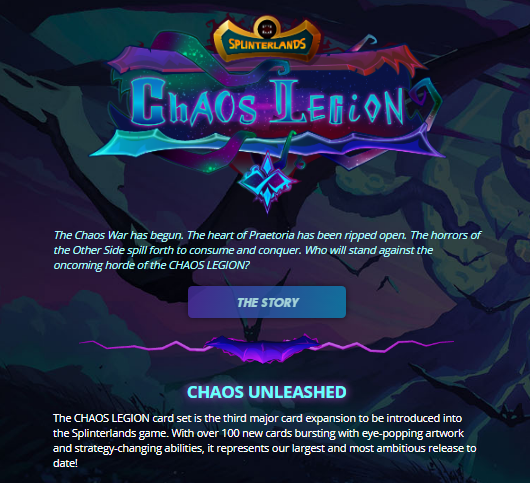 I am on a shopping spree buying "CHAOG LEGION" Packs off lately. Most of the HIVE, that I had lying ideal on hive-engine, I Swapped it for DEC and bought close to 200+ CL packs. This purchase further increased my chances of getting an Airdrop card. For every 1 Mil. packs sold there is another character/card unlocked and is Airdropped to players who have bought CL packs.

I brought in close to 581K+ of DECs from Hive-engine to Splinterlands game and with this swap my total DECs in game became 860K+ of DECs. And most of the DECs, I used to buy the "CHAOG LEGION" card Packs.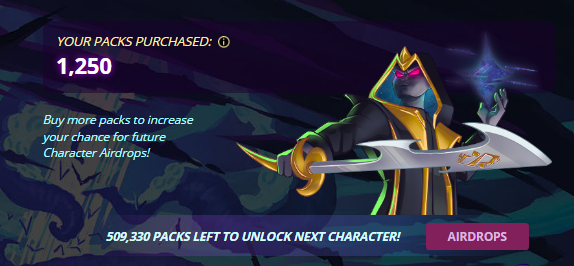 I know have a total of 1250 CL packs purchased. Another 509K+ packs needs to be sold out for the next card to be unlocked and airdropped. The amount of packs that, I have purchased guarantees me at least two cards and the chances of receiving the Gold Foil Card is less but still there chances and I look forward to receiving one GF card as well. I know, I am being too optimistic here :-)
Gold Foil Cards Pulled...
Here are the Gold Foil Cards, that I received by opening almost 100+ packs. Just focusing on the GF cards in this post and their worth the ROI.


Did, you see/notice - "GrandMaster Rathe" Gold Foil Legendary Summoner Card; its current worth in the internal market is close to $150+ and this card alone got me my 50% of the investment.

If, I consider other GF cards and legendary cards that I pulled then its like 70% of ROI. And I have another 100+ Pack of Cards to be opened. Please, bear in mind that I have been leveraging the potions which are are LEGENDARY & ALCHEMY to boost the chances of receiving a legendary and gold foil card.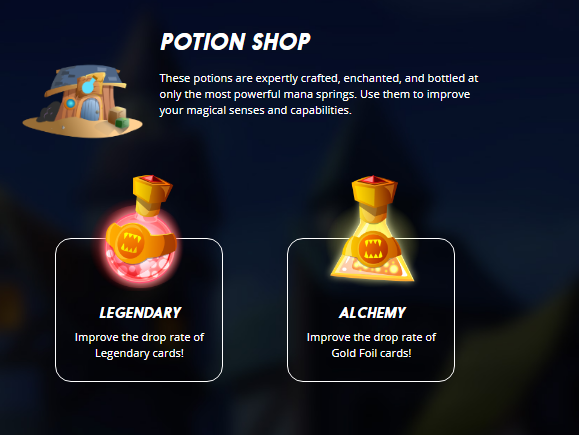 Just a note to new players, Please do consider buying in both the potions while you plan to open the purchased packs. These potions comes with a cost but are worth to have while opening the packs. Till date, whenever I choose to open packs, I made sure that I had both the potions with me before opening the card packs.

I am not gonna stop here. The plan is to continue to buy packs from my rental income. Recently, I did buy some CL cards and continue to stack them as the prices are down. My main focus is around picking up the Neutral Cards. As these cards, have an advantage in playing most of the games, expect for when the game rule says that you cannot use the Neutral Card. Finally, I want to get to a point, where I have 1500+ CL packs purchased. So there is still a long way to go as I need to buy another 250 "CHAOG LEGION" Packs. Hopefully, I can get there in a couple of months. I need to do some adjustments with my rentals for the cards, as most of my cards are highly priced and only picks up during the end days of the season. Getting a bit lazy here to change the rentals frequently. I get it and need to work out on a plan for increasing my rental my ensuring that most of my cards are picked and are competitive in terms of price/DEC to offer for rentals.
Have Your Say are you Buying CL Packs?
Are you Buying "CHAOG LEGION" Packs? Did you get lucky with pulling any Gold Foil Legendary Card? What's' your strategy with regards to bulk CL purchase pack - Do you plan to open packs or just have the packs in your account/wallet saved? Do you buy Neutral Cards or any other card in specific?
Image Courtesy:: splinterlands

Best Regards
Posted Using LeoFinance Beta
---
---