Staking All My $WAXP Tokens - Compounding $WAX Rewards
Hey All,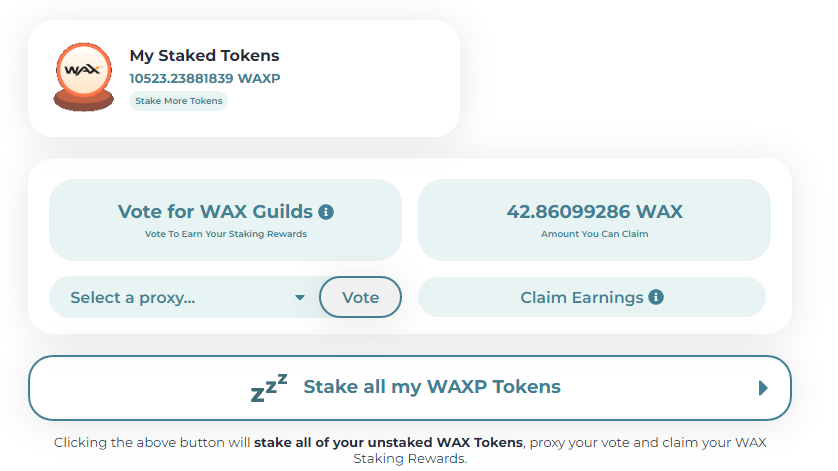 The Worldwide Asset Exchange, is also known as WAX and has emerged as a popular blockchain for non-fungible tokens (NFTs). Its been a while that I didn't touch my $WAXP rewards. Today, all of a sudden I decided to glance over to my WAX Wallet and check on the $WAXP reward status. And I had like 42+ $WAX tokens ready to be claimed. At current price of $WAXP which is $0.087+ this amount to $3.65+ as rewards for staking 10.5K+ $WAXP tokens.
Staking Rewards Summary Chart...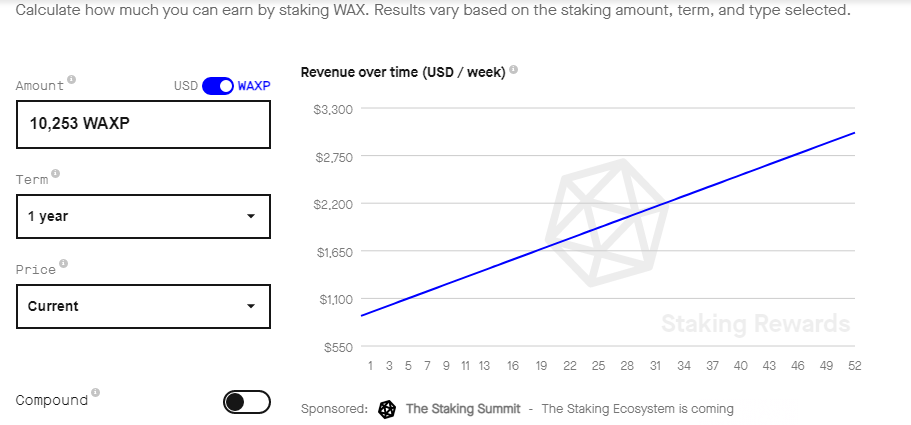 source::
Here is a quick snippet to my $WAXP staking reward chart taken from $WAXP Staking Rewards website. Based on the above graph my total invest which $900+ [10253 $WAXP] approx. in $WAXP staked with an APR of 4.54% is going to Yield me close to $41 monthly considering the $WAXP reward tokens are restaked/compounded.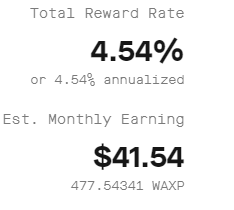 This is not the first time that I have invested in $WAXP tokens. I guess its been a Year now that I invested in $WAXP tokens and since then had been staking all the rewards. The plan is to continue to build my stake here and keep accumulating $WAXP tokens as much as I can.

So here we go staked all the $WAXP rewards and I still have 345+ liquid $WAXP that I plan to keep liquid for now. Time to time, I use these liquid $WAXP to buy cheap NFTs here on the WAX Blockchain. Earlier, I did buy out most of the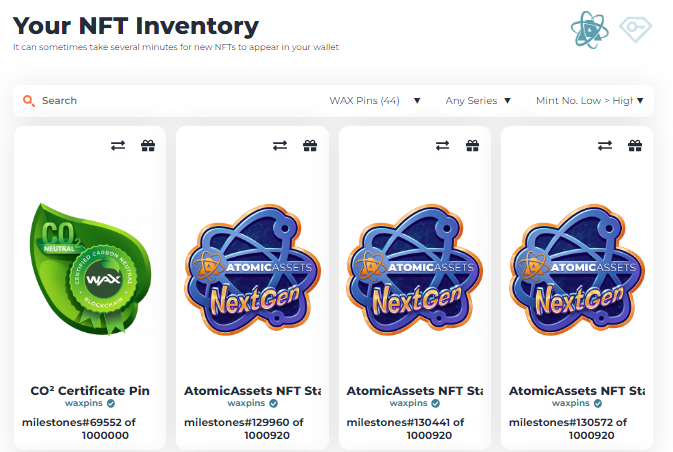 WAX PINS NFTs. I still HODL 44 more of these PINS. Who know the exact future of these NFTs but no way I am not going to sell them and if opportunity strike buy more NFTs. Right now I am targeting to by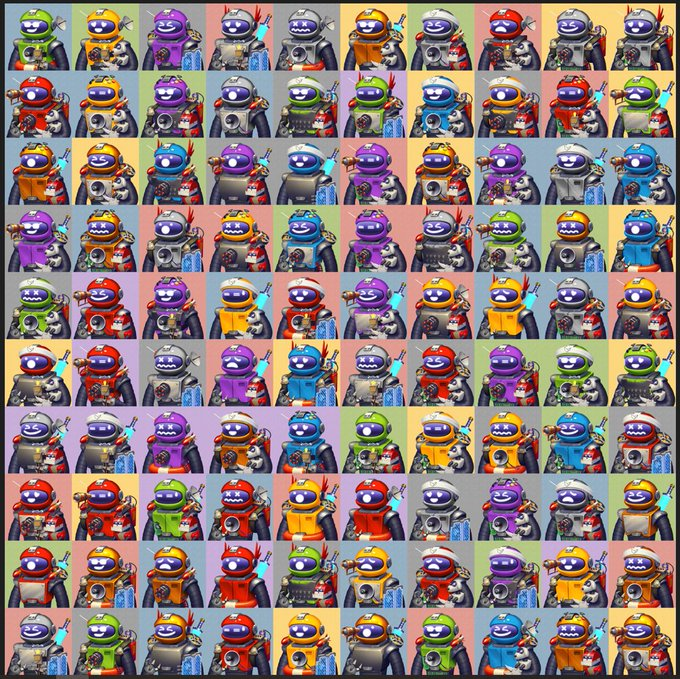 source::
the 1-of-1 #WAXNFT from the popular vBot collection. The prices of these NFTs are like crazy on Atomic Hub Market. The lowest one that I could see is worth $35 approx.

I am not buy that high and will wait for the prices to cool down. But for sure, will buy some of these vbot #NFTs collection. No extra cash would be pumped in here. But, rather I plan to leverage my $WAXP staking rewards. I could even go sell some of my early collection of #WAXNFT and use that money to buy in the new collection of NFTs from vbot collections.
#waxp #wax #nfts #staking #rewards #nftcollection
Image Courtesy:: wallet.wax.io, atomic hub, twitter

Best Regards
Posted Using LeoFinance Beta
---
---