$HARBOR Airdrop is Here - Check your Eligibility for Airdrop
Hey All,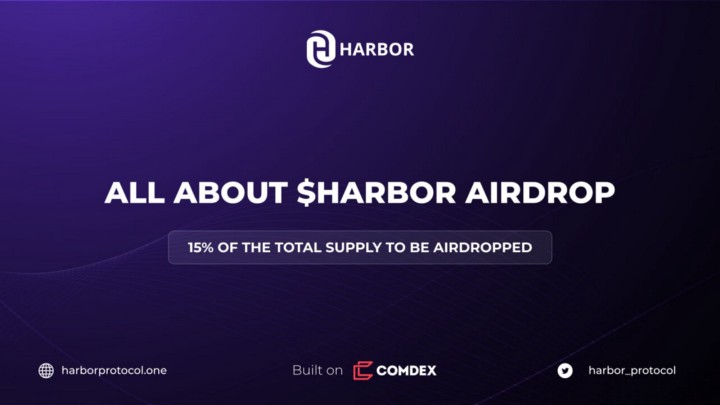 Before we get into the $HARBOR Airdrop and its eligibility. Lets first understand - What is Harbor Protocol? The Harbor Protocol is a publicly governed protocol that is going to enable the minting of $CMST [stable coin pegged to a dollar] by collateralizing interchain assets. So in brief the Harbor Protocol will allow crypto loans aka collateral loans by locking your crypto assets on a smart contract. What I have heard is that the Harbor protocol will also facilitates users to earn interest by depositing $CMST & locking it for a duration of time...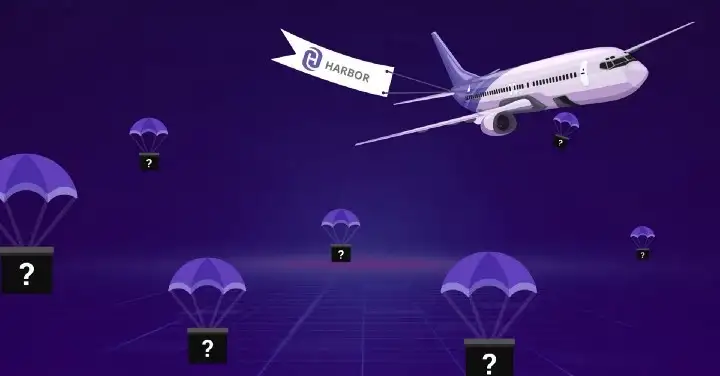 Coming to the Airdrop part of $HARBOR there will be 150M tokens airdropped, which is 15% of the Total supply of $HARBOR tokens. The airdrop is divided into two parts:
The first 20% is airdropped in the form of $HARBOR tokens
The remaining 80% of the tokens will be airdropped in the form of $veHARBOR, which has a lock-in period of 4 months, and is going to be associated to completing tasks like; staking, LP pools etc to claim your $veHARBOR tokens.
Airdrop to 23 communities?
Here is the exhaustive list of the communities eligible for the $HARBOR Airdrop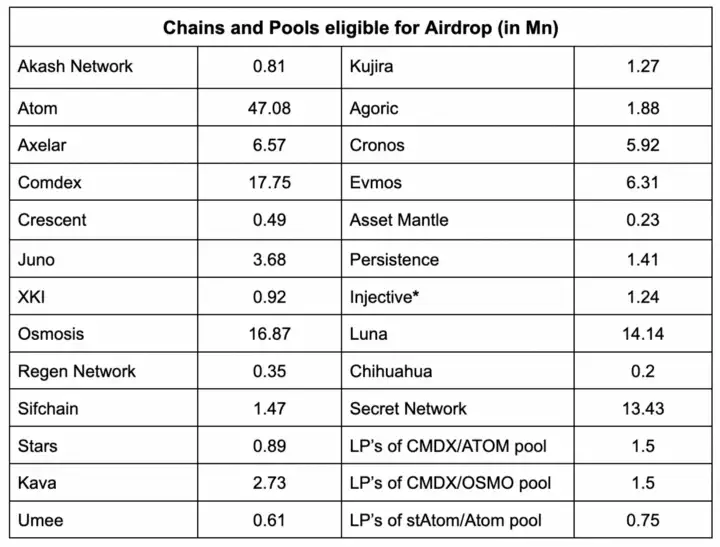 Also there is an associated formulae for the tokens that would be Airdropped and at max one would get $Harbor airdrop = 50K for Staked assets greater than $1 Mil.. more associated to the whales. Normal users like us who have staked assets greater than $250 here is the formula::
Harbor airdrop = Chain multiplier * Sqrt (Staked assets); the Chain multiplier for each individual chain is different. Speaking of myself I have been HOLDing the $CMDX token on which $HARBOR is built for a while in staked form earning $CMDX tokens daily and here is my current stake for $CMDX

I do HODL a good amount of $EVMOS, $KUJI tokens. So hoping for a good amount of $HARBOR tokens being airdropped. There is a website - harborprotocol.one as well were users can check their check their $HARBOR and $veHARBOR airdrop allocations. Currently, for my location the website gives a warning saying - "Geo-Restriction Notice" so need to find an alternative to check how my tokens would airdropped to me. What I have heard with regards to this warning is the accessing the website via. the VPN should help here; not tried though at the moment. And finally with regards to the Airdrop claim date then its from 5th December 2022 onwards.
$HARBOR Airdrop is Here
#harbor #comdex #cmdx #airdrop #stake #harborprotocol
Image Credits:: comdex.one, omdex.omniflix.co
Best Regards

Posted Using LeoFinance Beta
---
---