Cartel-dcrops Operator Update post - 1st report (Winter/Spring)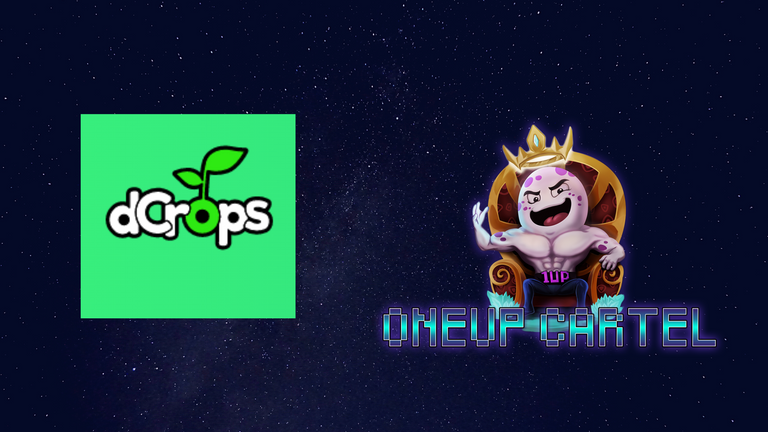 This is my first report as Cartel operator for the dcrops game. It is my first experience with the game and I am still learning a bit. I got already the account fully funded, with lots of different plots and seeds bought. I was already into Cartel as Curator for specific tags such as Stem and Cine but now it is a totally different way to help the project.
  I started the account in the middle of Winter, with all crops planted. I ended up only harvesting during that season. Only during the Spring, I could start doing something and implementing my strategies. In the middle of that @flauwy decided to buy 200 beta packs which gave me lot's of different seeds and other NFTs for the @cartel-dcrops account. For now I am understanding the game, I still need to improve my knowledge about the new functions in the game such as building + crafting + cooking. They released a tutorial for the building which is already possible, but you need to use your own plots for that. And I have already planted everything right now.


total amount of CROP in the account
  The account have currently around 64,221 CROPs which gives daily Hive as interest. Around 4,944 of these CROPs are from the Summer season which will be in the next report together with Fall.
  The total of the profit during these seasons was :
| Season | Total CROPs | CROPs sent to Cartel |
| --- | --- | --- |
| Winter | 5,495 | 1,831 |
| Spring | 4,520 | 1,506 |
  So The same amount that I sent to Cartel also was sent to my account. Right now 1/3 is to Cartel, 1/3 to my personal account and 1/3 keep into @cartel-dcrops for better development. With the winter profit, I bought 8 watermelons NFTS which helped me a bit during summer. With the Spring profit I ended up not buying anything, I swapped into hive because I was going to buy some NFTs but in the end, I just kept the hive there quiet in the account for now.
Future goals
  Well I think the future goals are to invest into the new functions, buying specific plots for the building function where we can craft and cook. I am still thinking about the best strategy for that. I was thinking also to expand my lands to buy more seeds in the future, but I stopped this plan to decide about the building strategy first. @dadspardan , the manager, is helping me a lot with that.
  Thanks for the reading, see you in the next report and long live to Cartel =)
---
---