My entry for the #monomad challenge! Drifting Ice in the Netherlands!
Winter in the Netherlands and at the end of the frost period the ice is going on the move. In Dutch its called "Kruiend ijs" or drifting ice! On the shore its piles up and that is a very nice opportunity for landscape photographers to go out for a not so common sight!
Here is my first of the pictures i took over there and i made it B&W because i was struggling with the color temperature!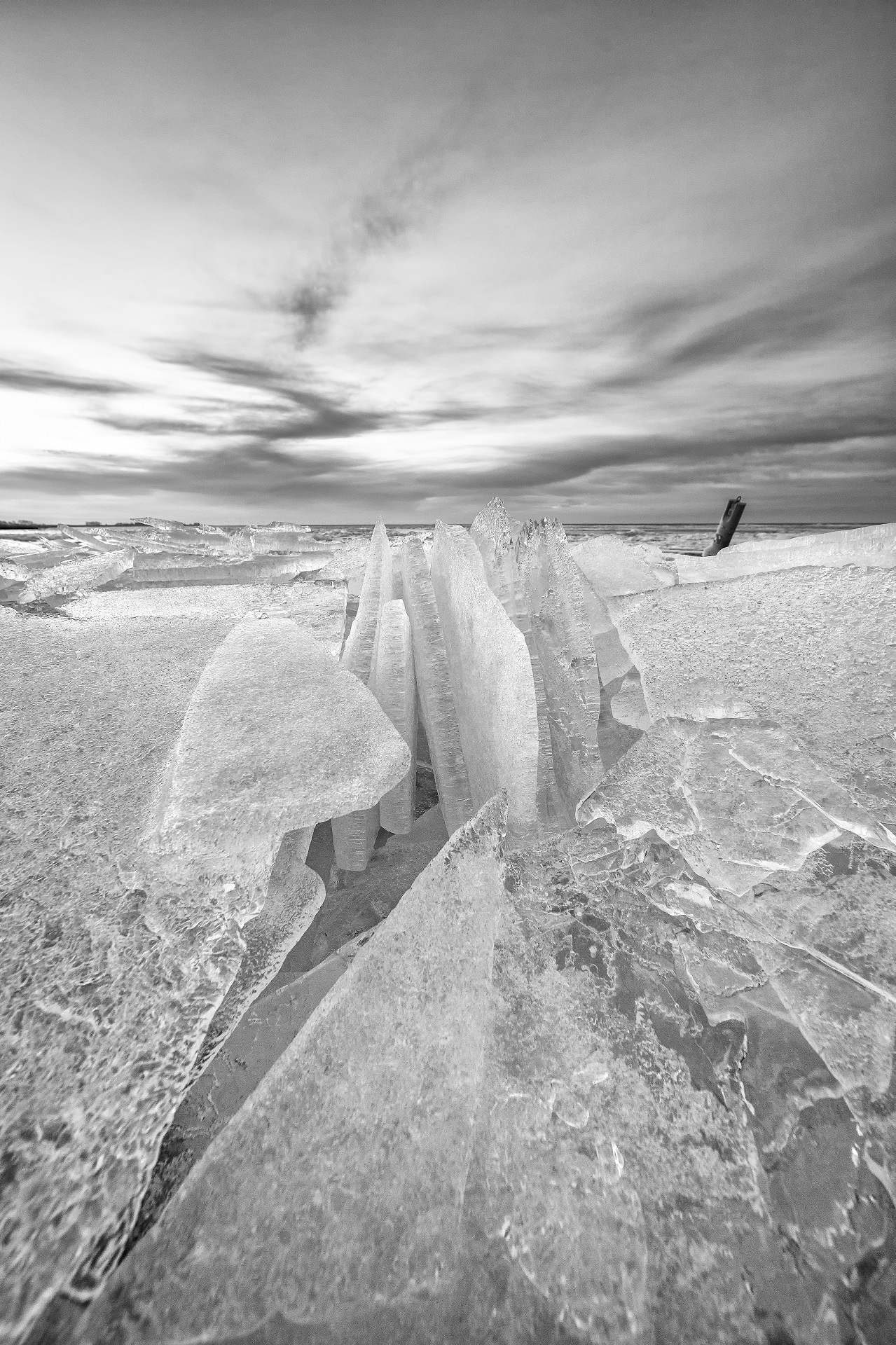 This was during sunrise, Canon 6D mark II canon 14mm F2,8 and Leefilter NDG 0,6 F7,1 1 second at iso 400
---
---