North coast Spain! Irun!
As you probably saw in my latest stories about this road trip, I ended up in Irun, just across the border of France and the beginning of the Pyrenees! I found a beautiful spot where I could stay for a couple of days! there were many hiking trails around there and the view over the sea and over the city were pretty nice!
There is a trail op to the highest point, there is a ancient lookout point that gives you an awesome view over the city! I love to see the mountains! It reminds me of how small we people are!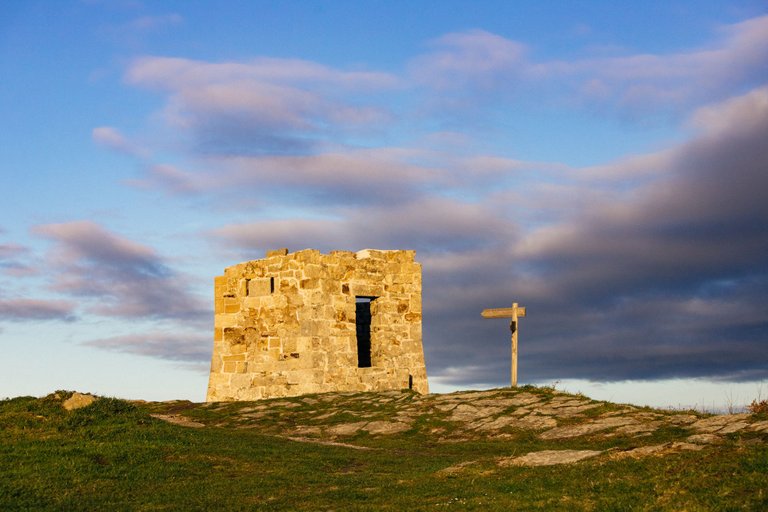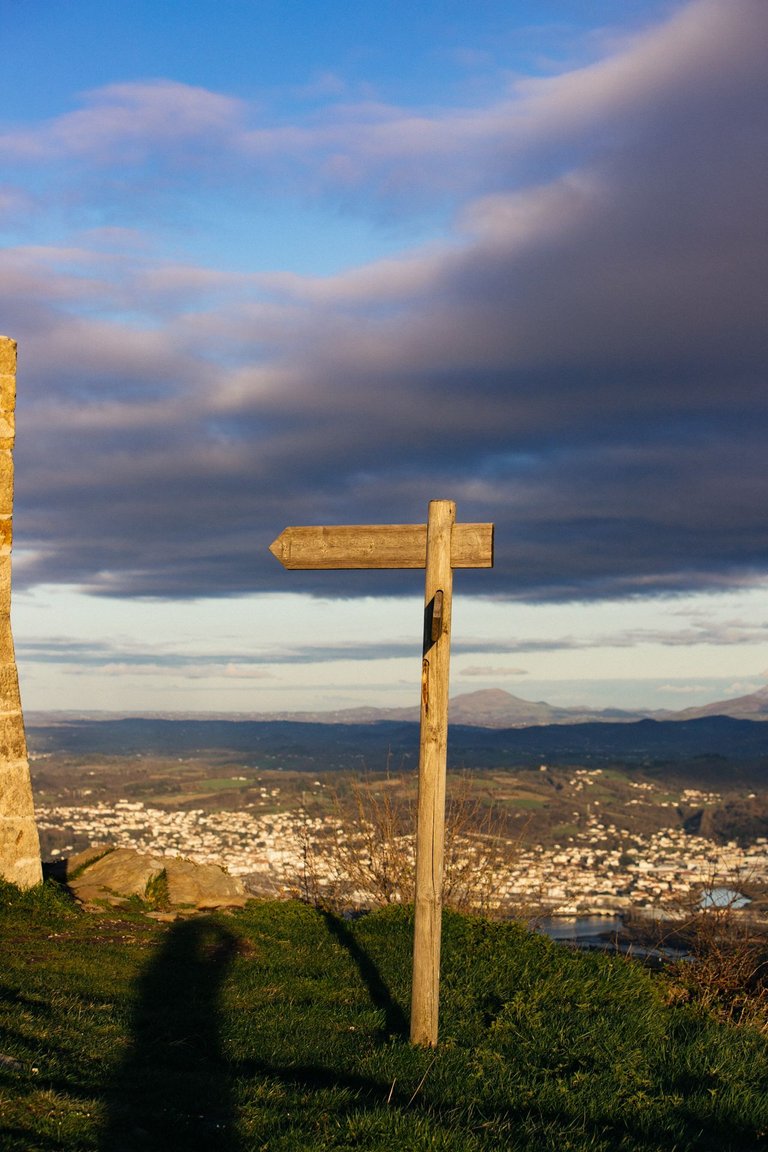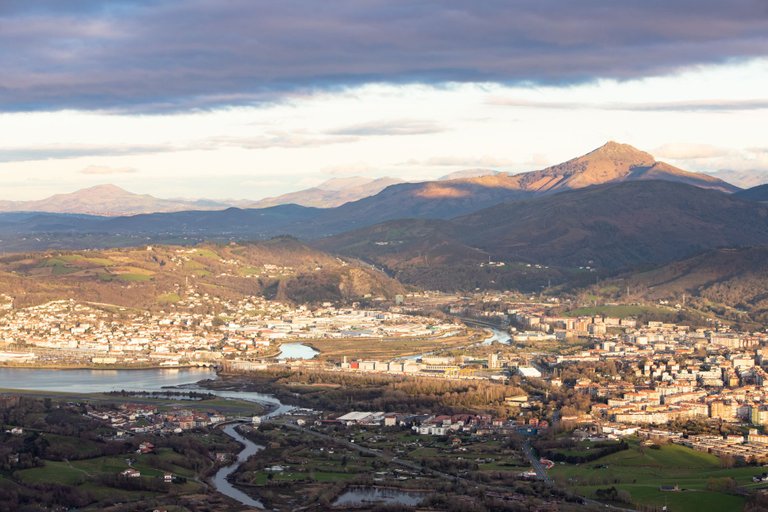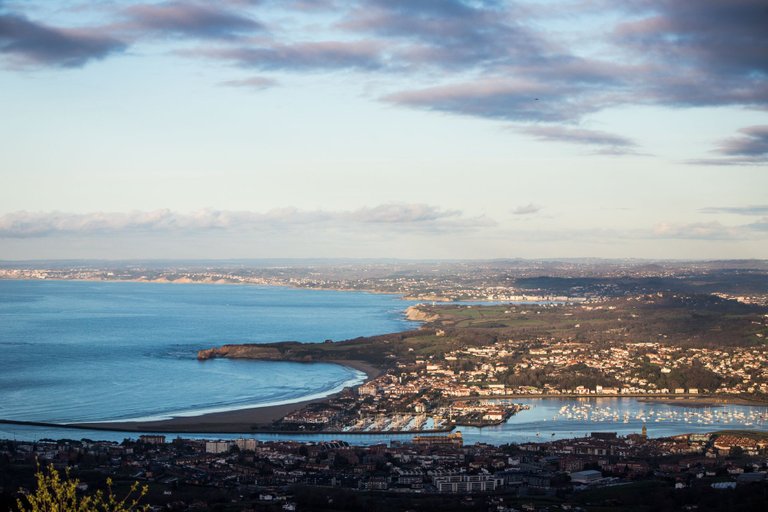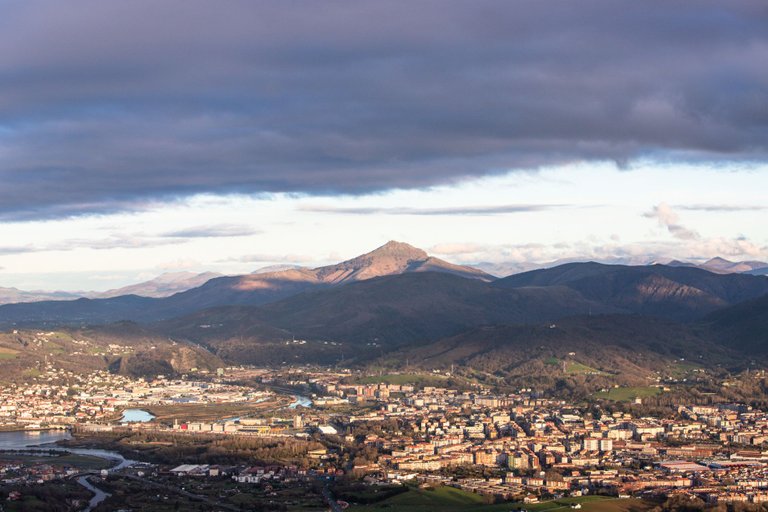 During the fist evening, there was a nice golden hour and a nice sunset!
Many locals are taking there dog's out there for there evening walk!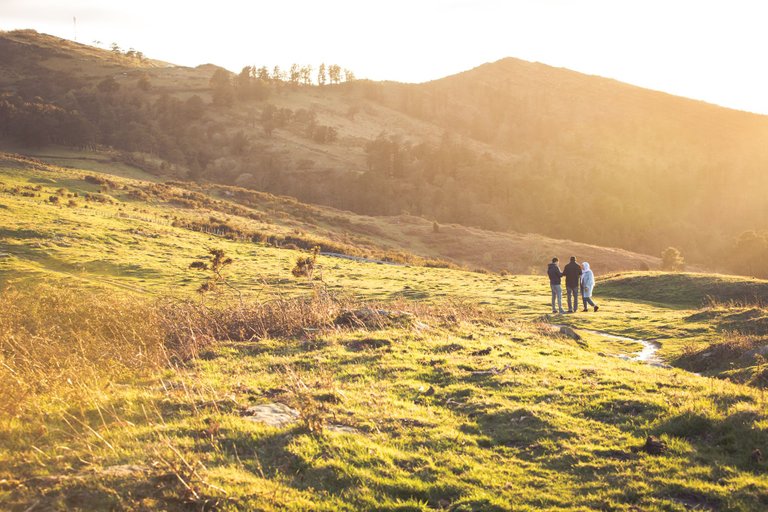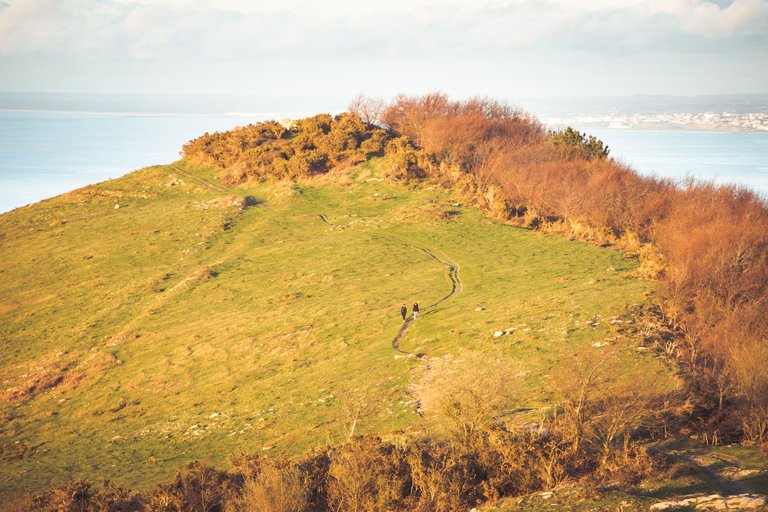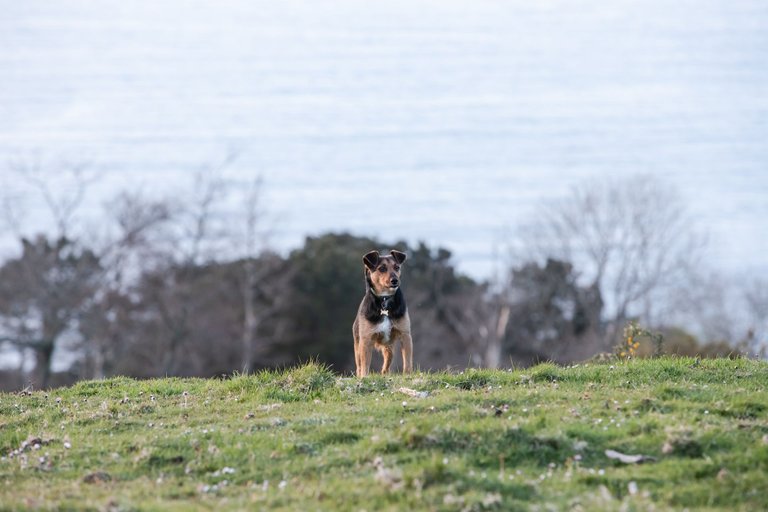 I love these kind of things! Just a random bathtub in the middle of the field! A drinking bowl for the sheep that normally walk around there! I love the color of it, but I just took one picture! I don't know why! Probably because it was the path up the mountain and I was tiered. But these kind of things can make nice landscape pictures! Now that I see this picture, I regret that I didn't took more pictures of it in a various of perspectives! A missed opportunity but a lesson well learned!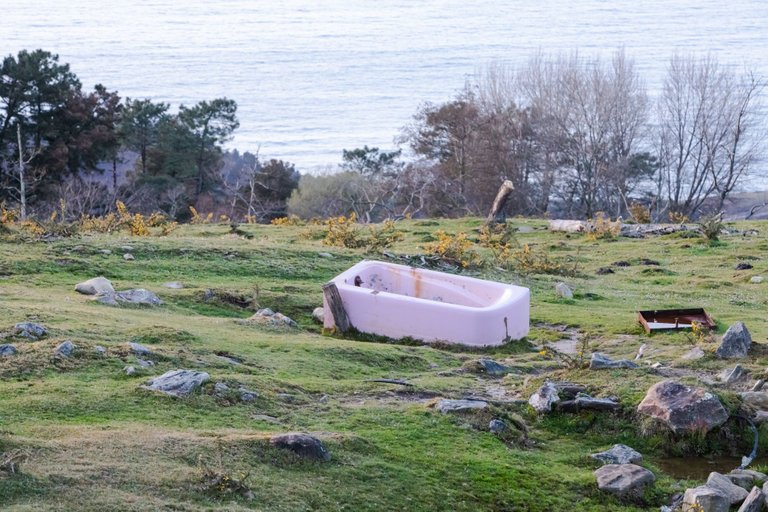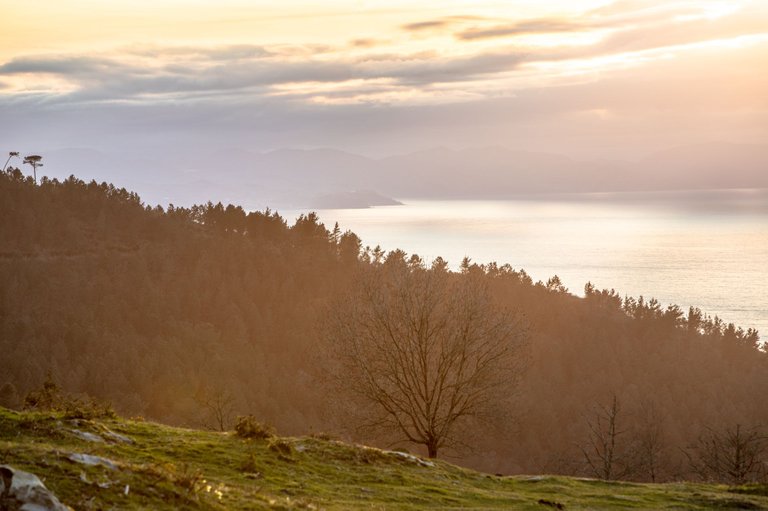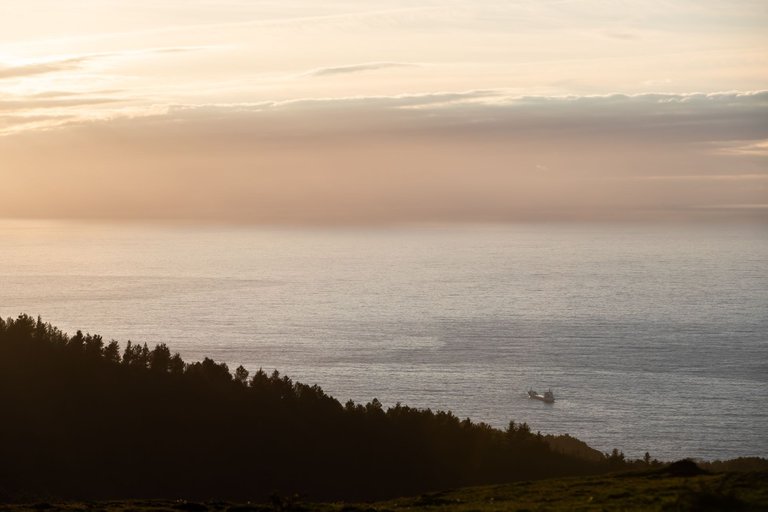 The road up to this place is has got some nice bends and curves in them! There were many bikers racing there! And they also enjoy the views!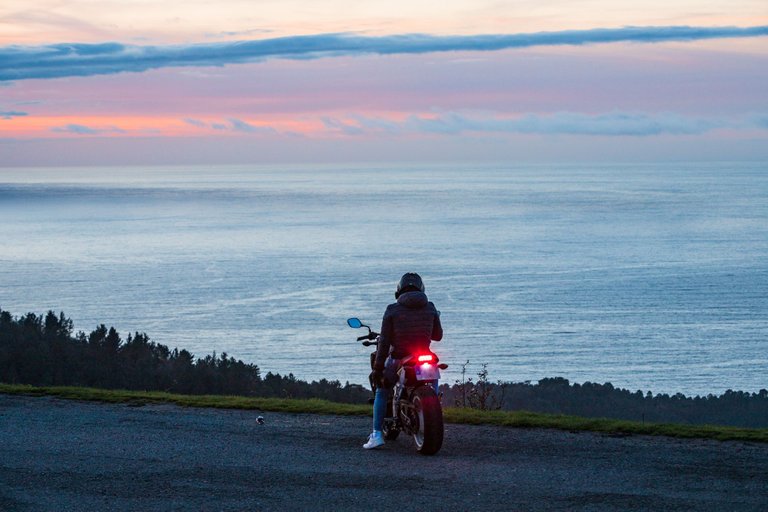 And of course I couldn't resist taking some pictures at night to!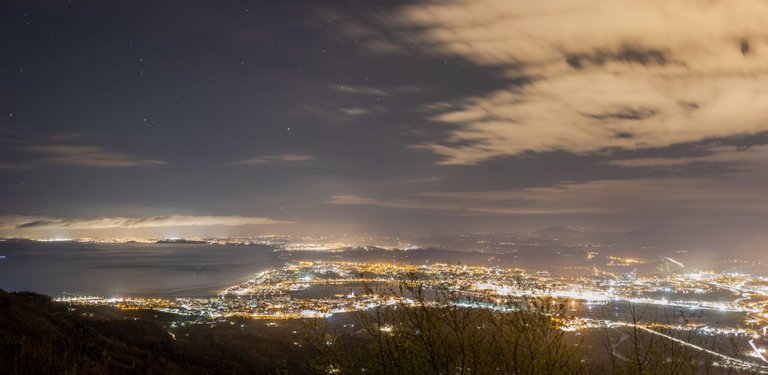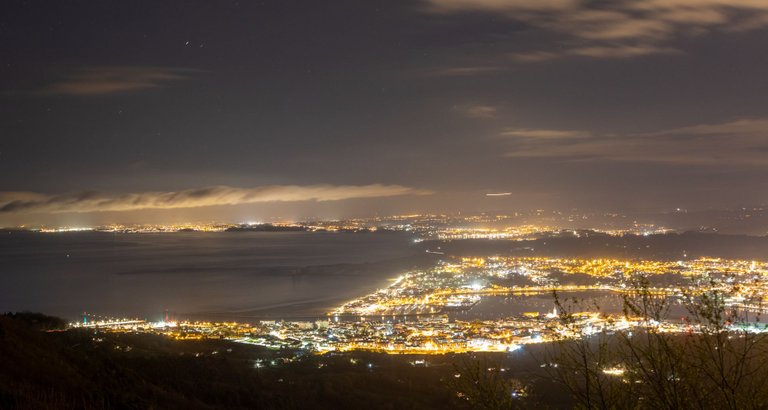 That evening i met an English guy who was standing at the same camper spot! He was on his way back to the UK after he had traveled trough out northern Spain for a couple of weeks! he gave me a couple of nice tips were i could stay for the night! Tips from other travelers are always better then what you find online!
Just like the tip that I got from a Dutch couple who were standing there also! They arrived the night before me and already did a nice hike! They told me there was a dead horse laying in the field a couple of miles from the camper spot and that there were a lot of vaulters eating from it!
I already saw a couple of those scavengers flying around and that was a really nice tip! I diceded to go for a wildlife tour the next morning, looking for vultures!
Be warned for the next pictures! A "sleeping" horse is coming in frame!
I didn't know the exact location of the horse but they gave a description like, cross the road at the gate, walk behind the treeline underneath the trees and than on the left near the bucket. But probably you smell it before you see it! I just went for it and soon I spotted my first vulture!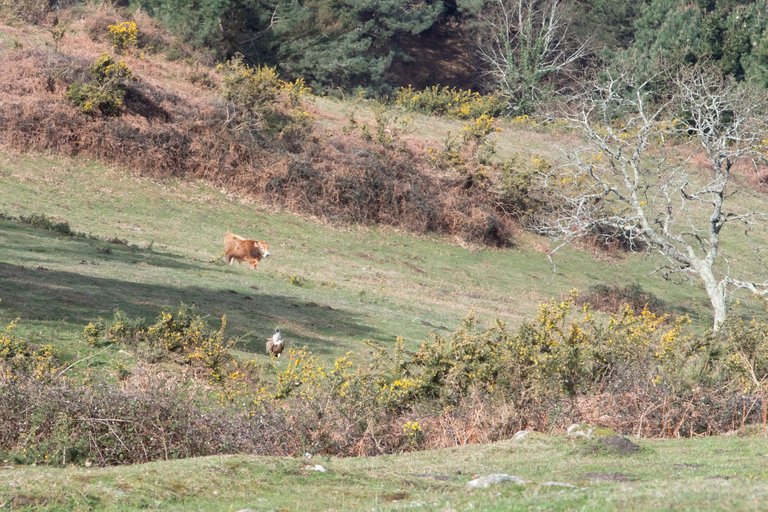 This was immediately my first lesson of wildlife photography! Do not get to exited if you see one animal! because there are probably more of them around you that you didn't spot yet! And because of my enthusiastic reaction, the rest of the flew away! I was closer to the dead horse than I expected! I also realized that the wind was in my back so that's why I didn't smell it jet!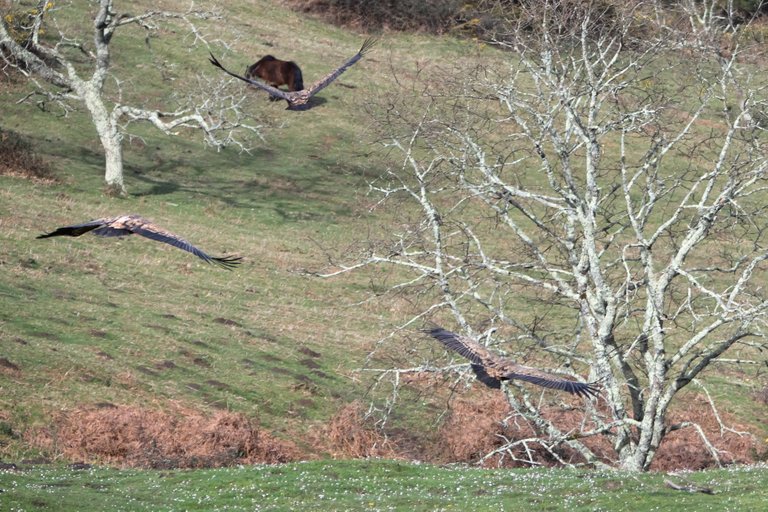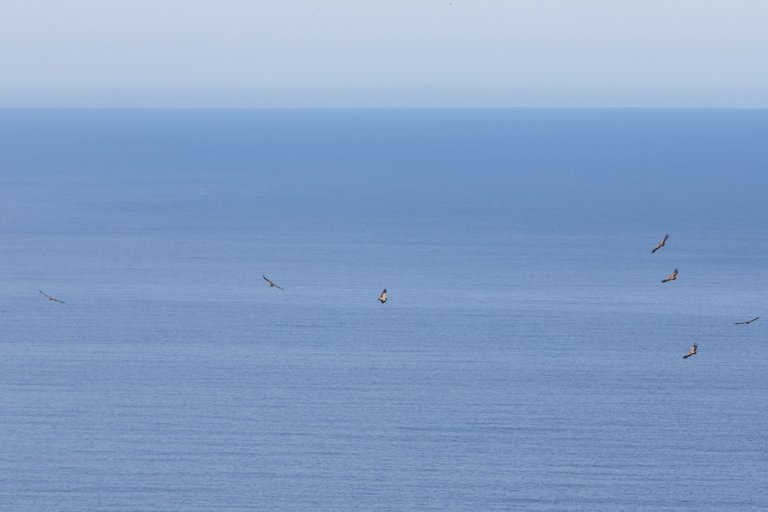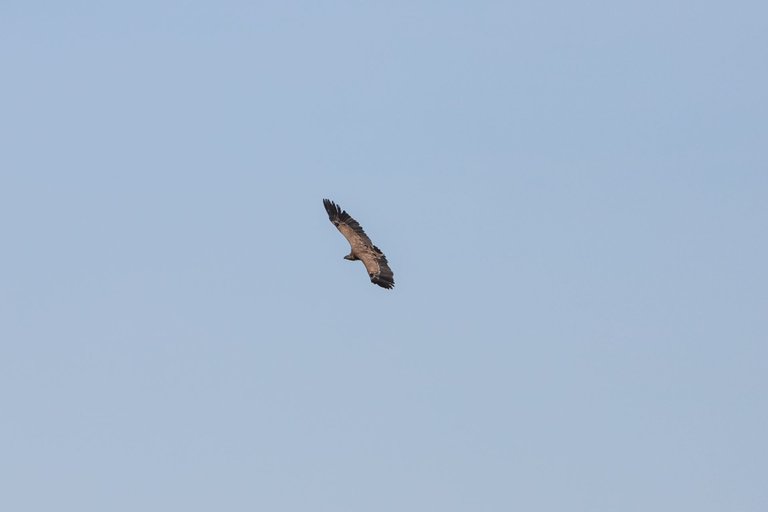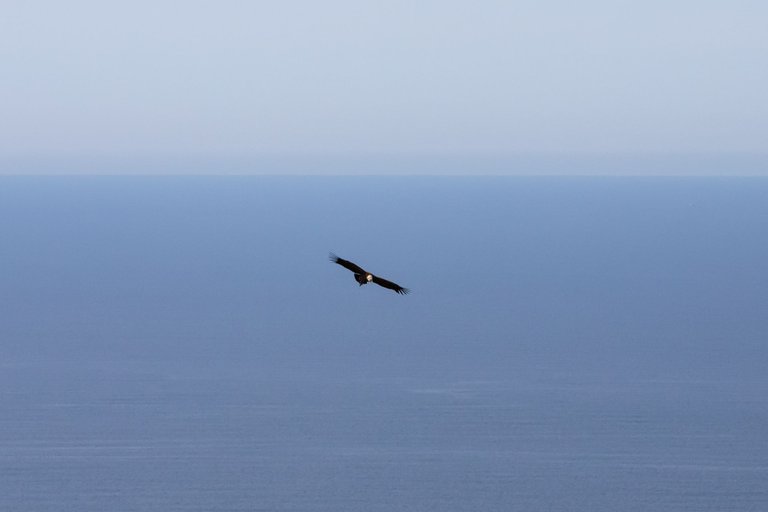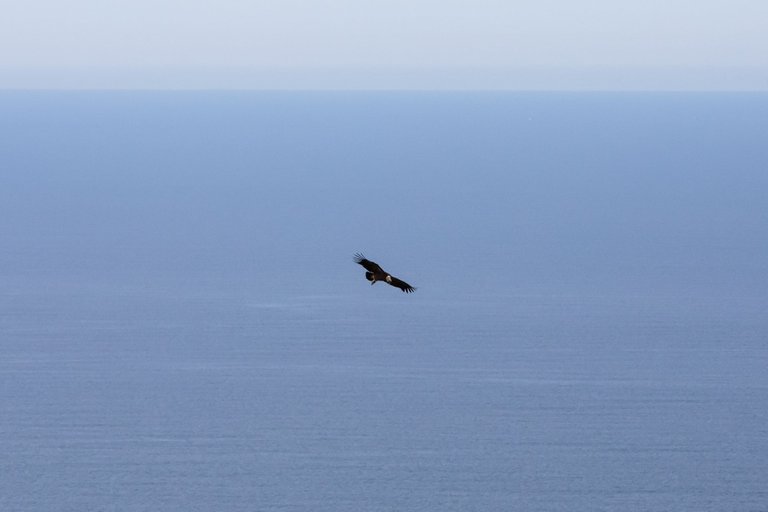 It was beautiful to see them fly but I was very disappointed that I was not able to photograph them with they were having there meal! I looked for a nice place to hide and waited for them to return! But they already spotted me and landed away from the dead horse! They just waited for me to leaf I think!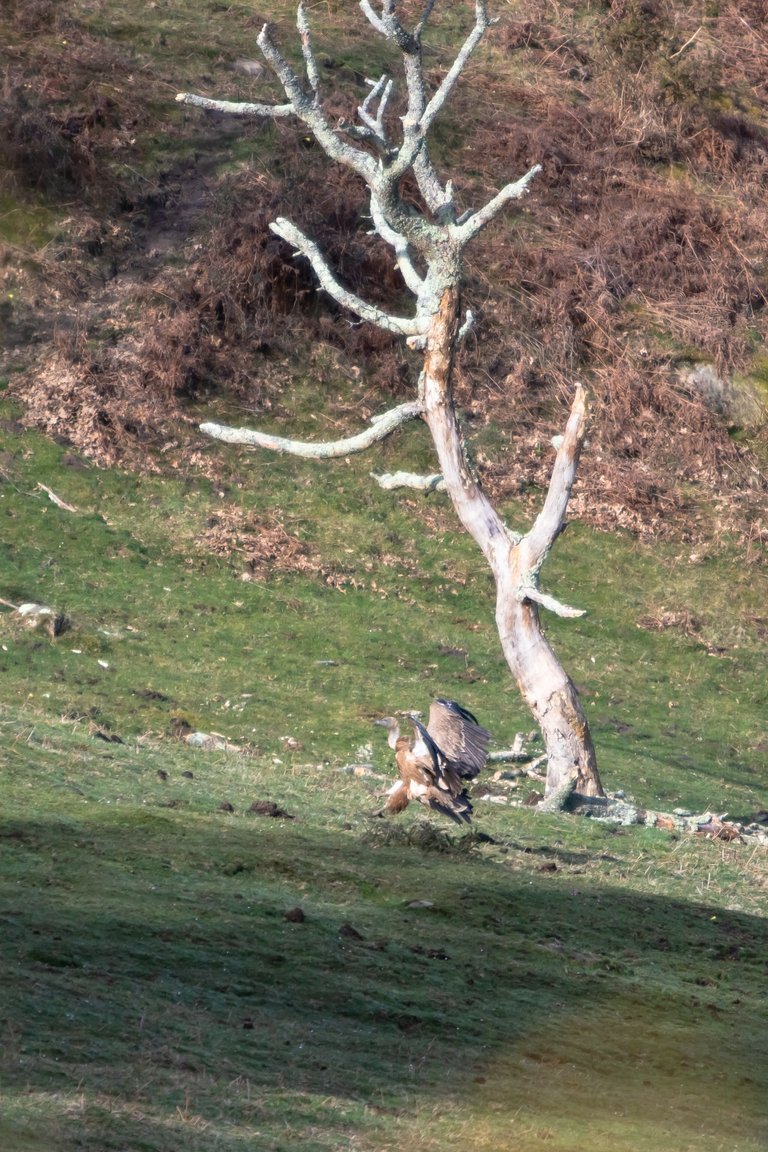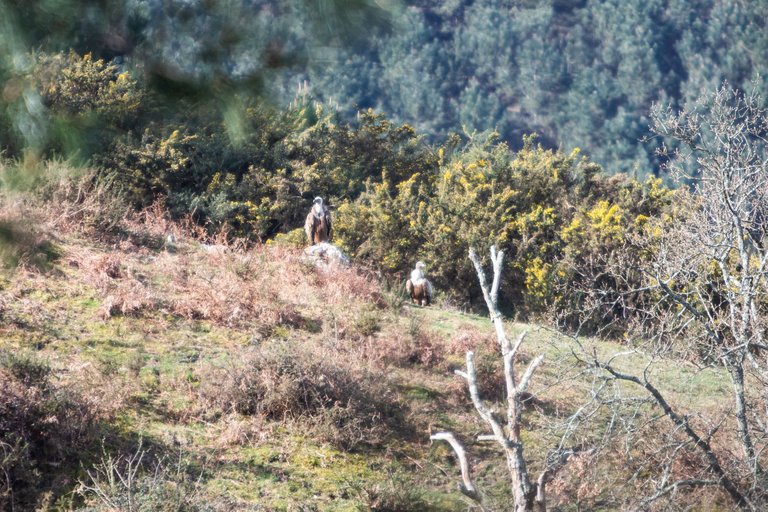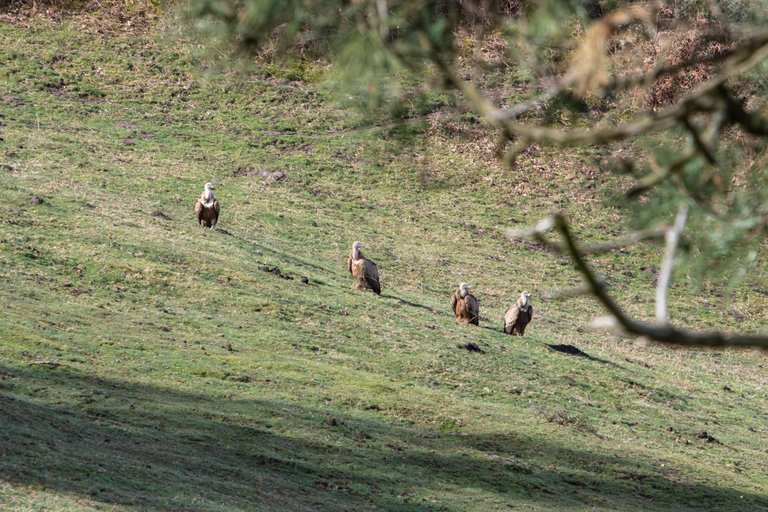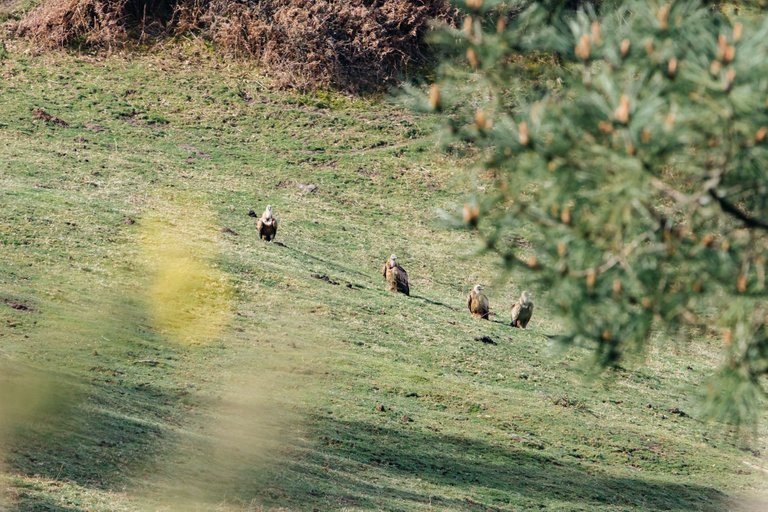 I probably was to close to there dinner!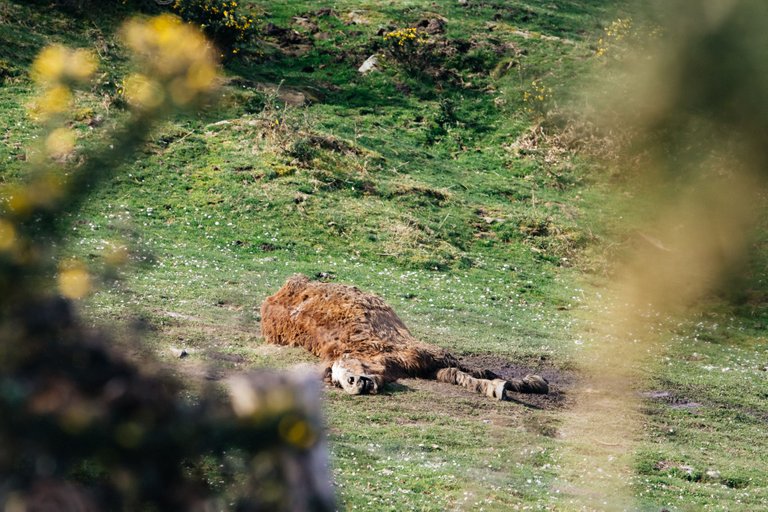 It took to long and the sun started to set and it was getting colder! I walked back to my van to warm up a little and to have a nice dinner! While I enjoyed the nice sunset!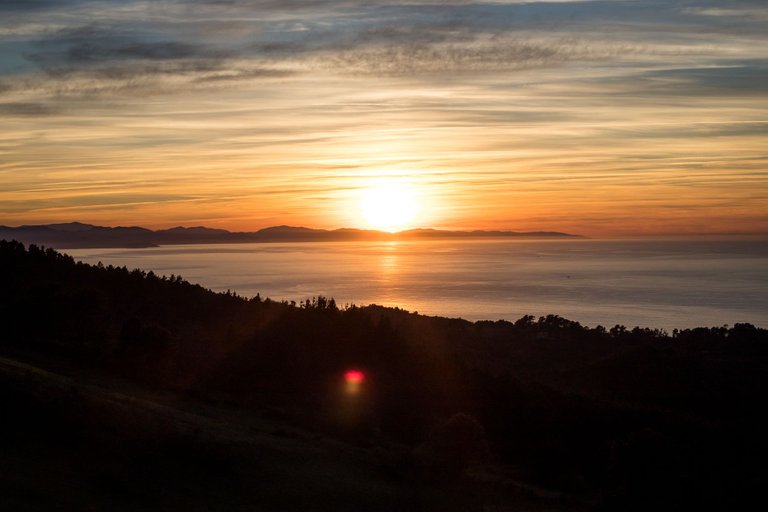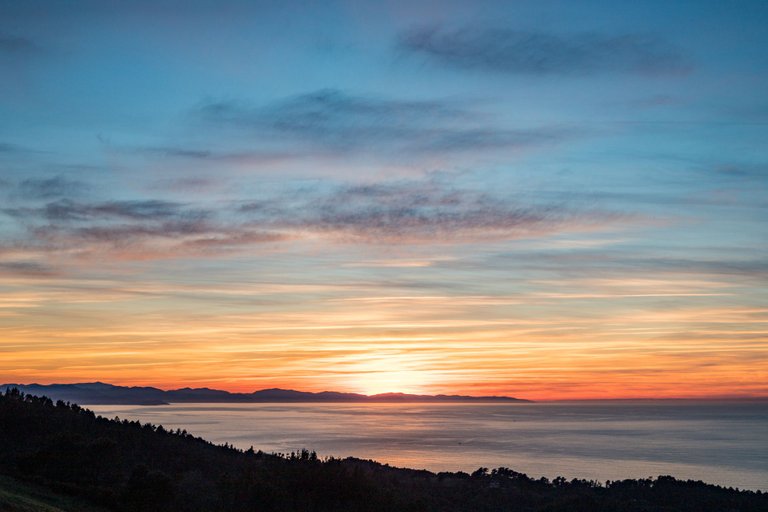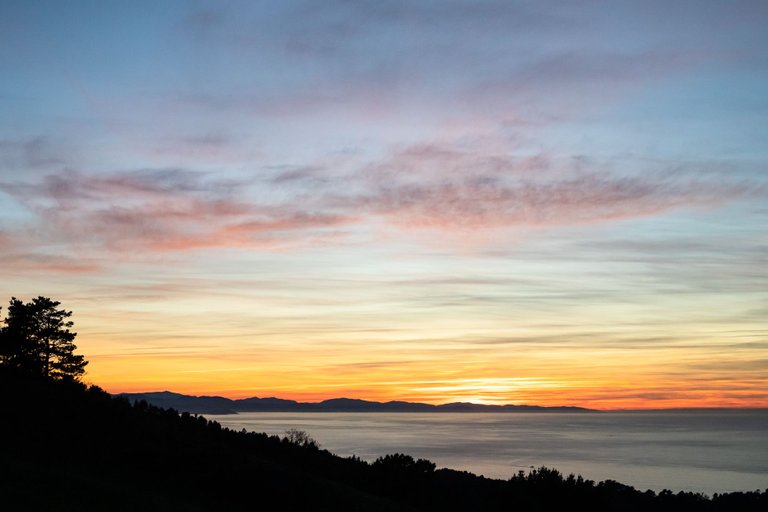 Thank you for watching my pictures and reading my post! I hope that you enjoyed my stories and these pictures!
If you did, please give me a follow! I am almost at the 1000 followers here :)
---
---