The Guggenheim museum in Bilbao!
This is a museum that was on my "need to visit" list for a long time! And that was also one of the reasons that I wanted to do the trip to Spain!
The titanium plates at the outside of the building looks like fish scales.
The structure of the building it self looks more like a ship than a fish! This design has got everything to do with the rich fishing industry of this old harbor city.
The titanium color and his odd shapes, makes it a good object for photographers! The colors that are reflecting in the titanium are different every time of the day!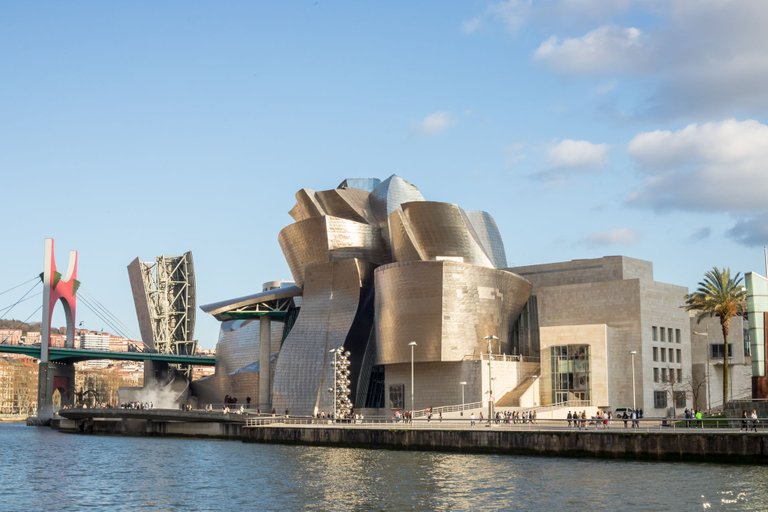 I started my shoot at the other side of the water! This because I took the wrong turn somewhere :p
But the sun was almost setting and the golden color was just amazing! The whole building looked if it was made out of gold!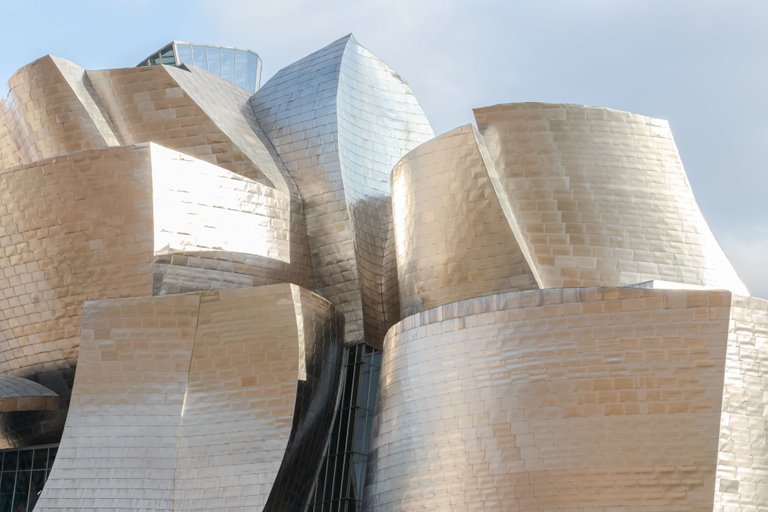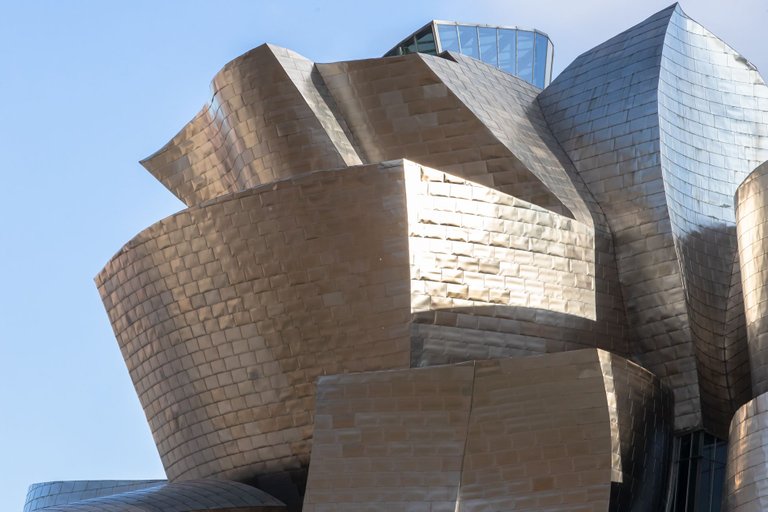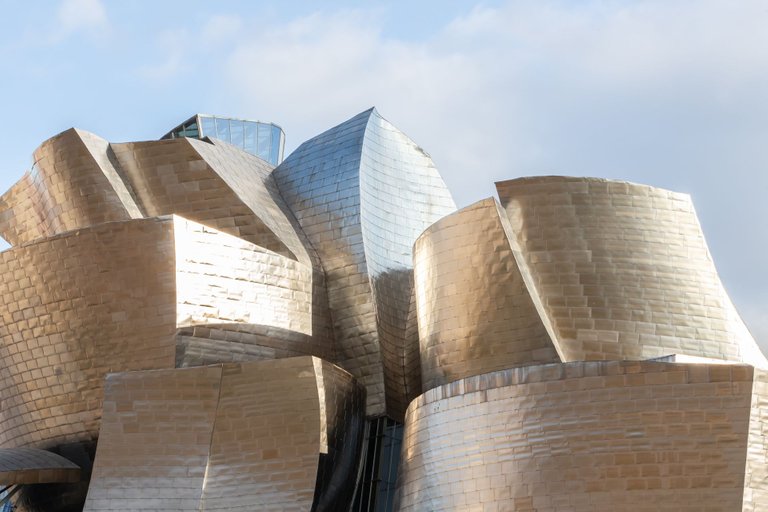 Outside of the building is some art to enjoy to! And every couple of minutes the fog machines are pumping fog from underneath the bridge and that floots around the building!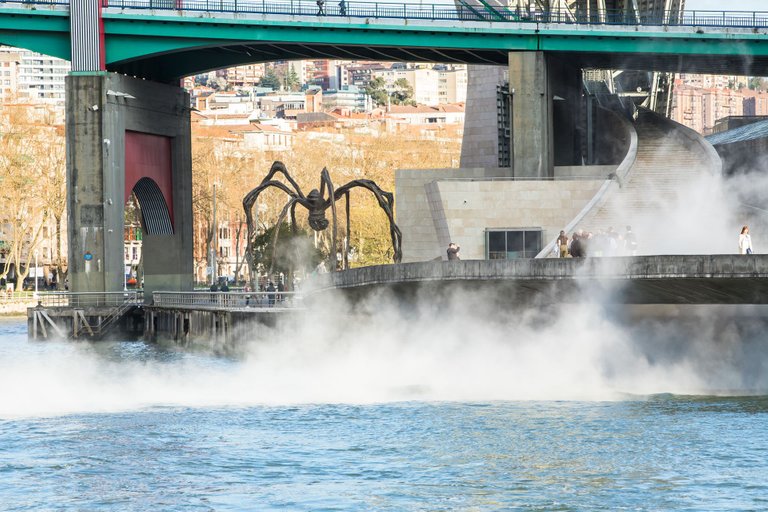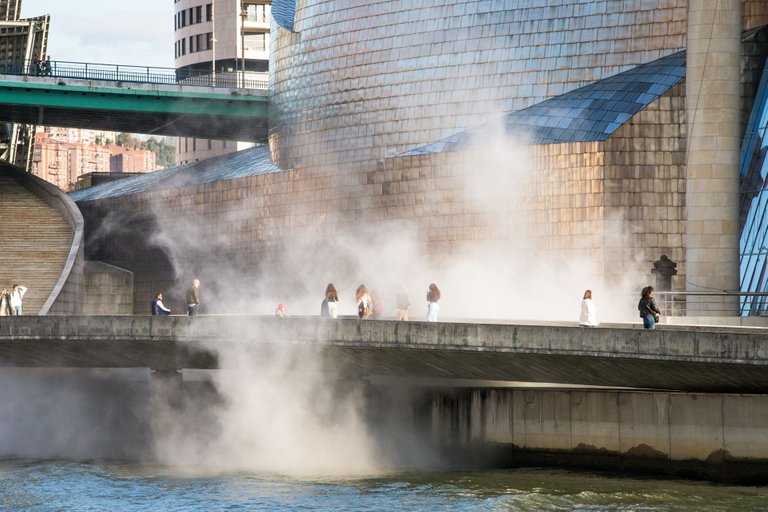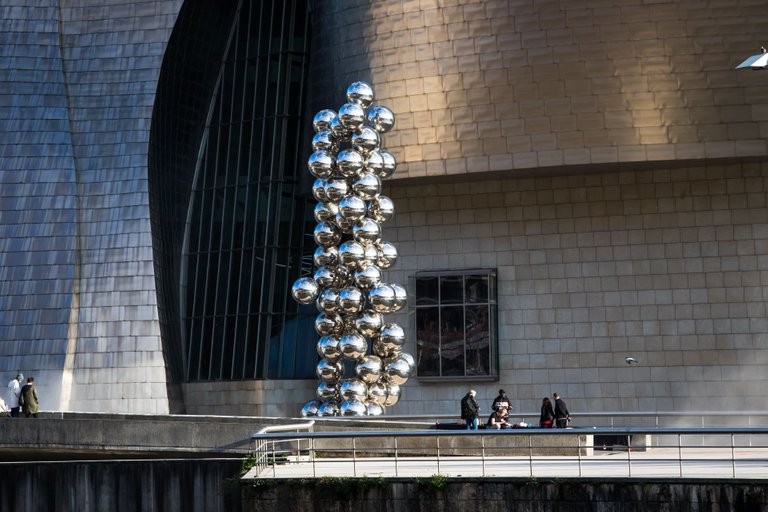 I wanted to stand above the building on top of the bridge next to the museum! But i couldn't find how to get there! So I ended up at the back of the building! There the titanium look almost blue!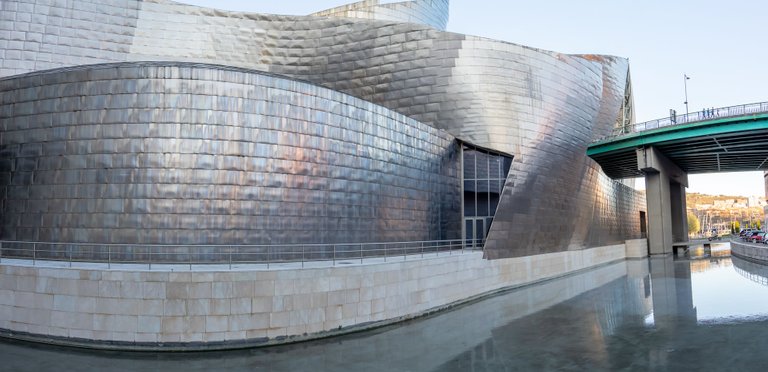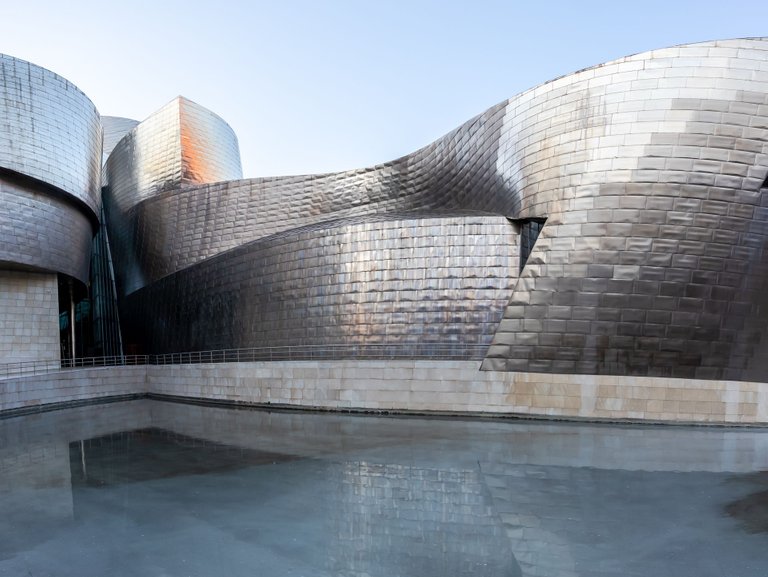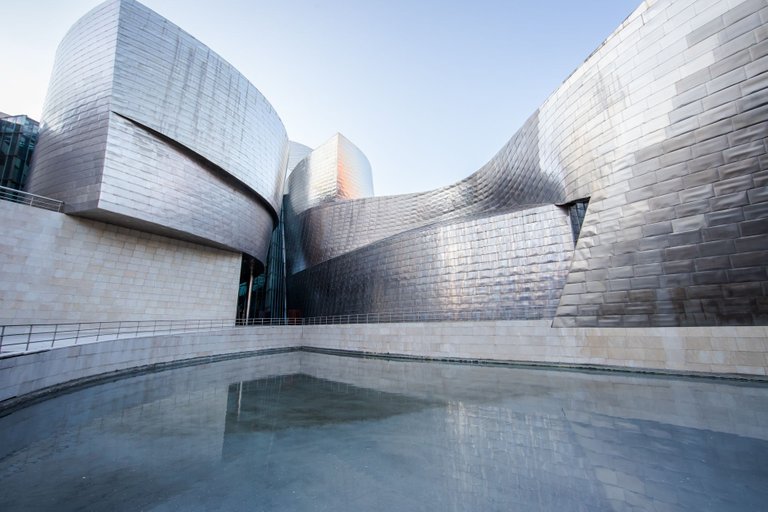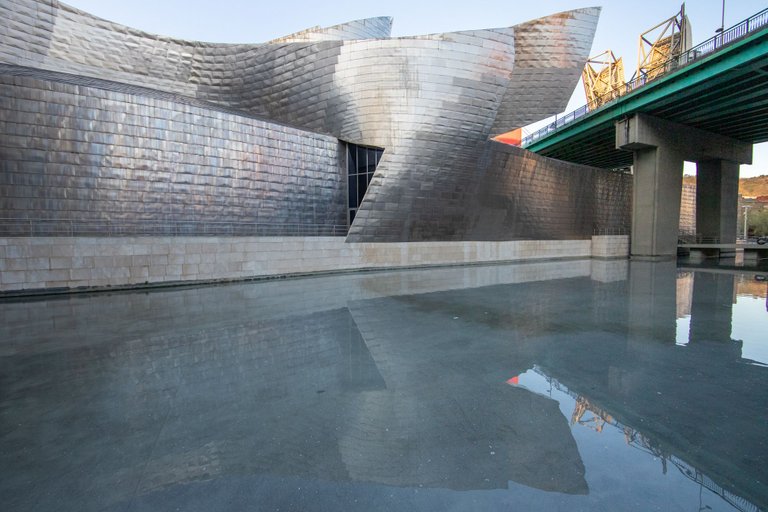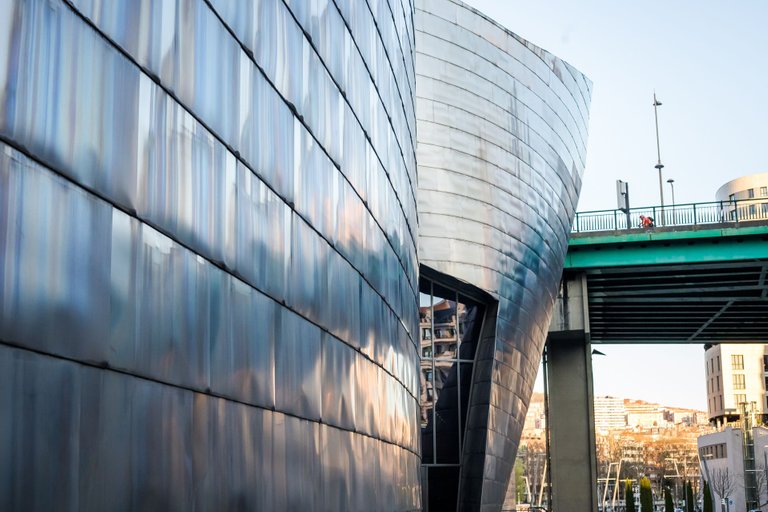 The windows have a nice blue color to! And together with the water they probbebly gife the building the blue tint!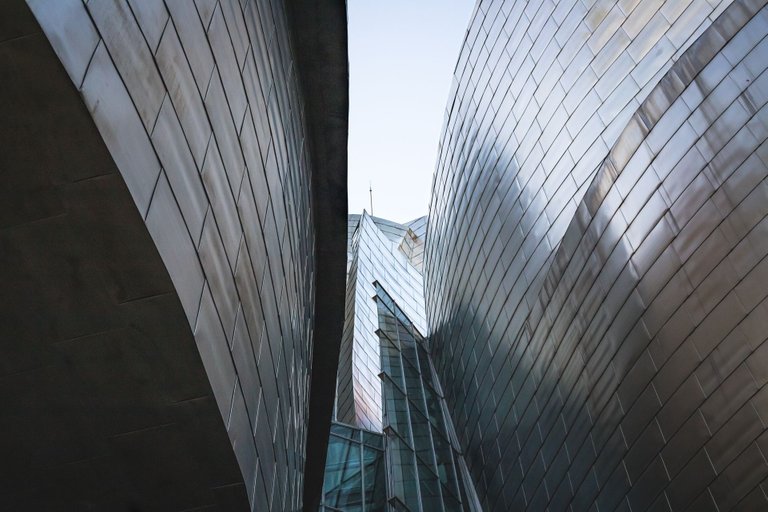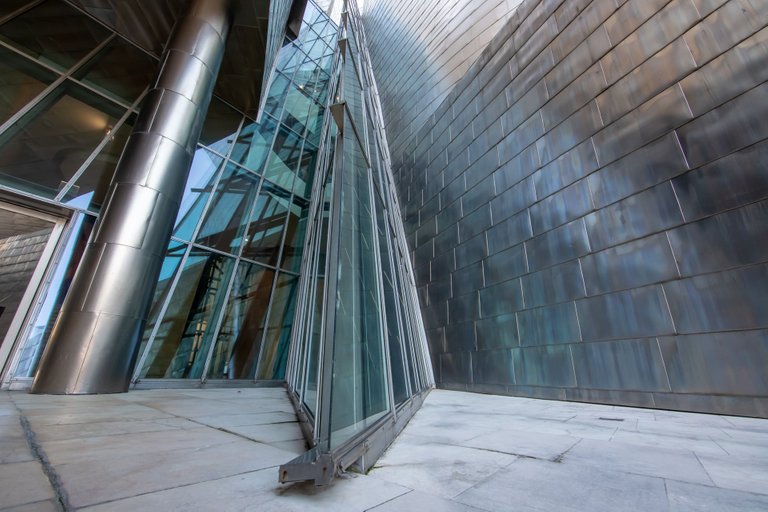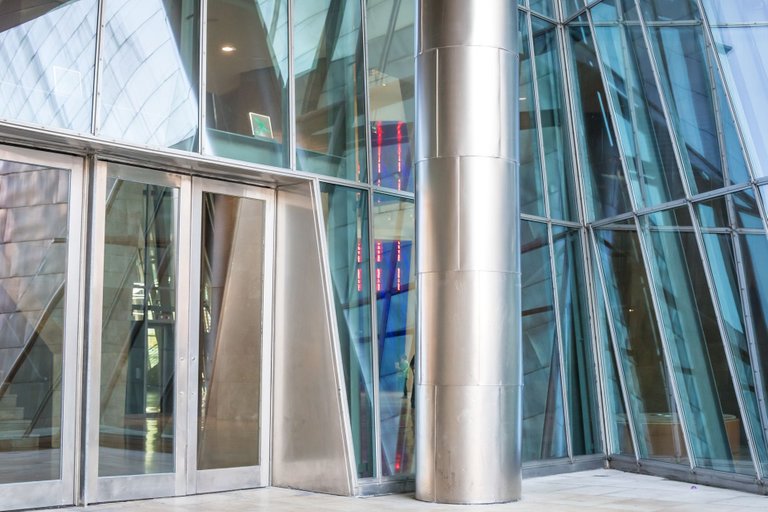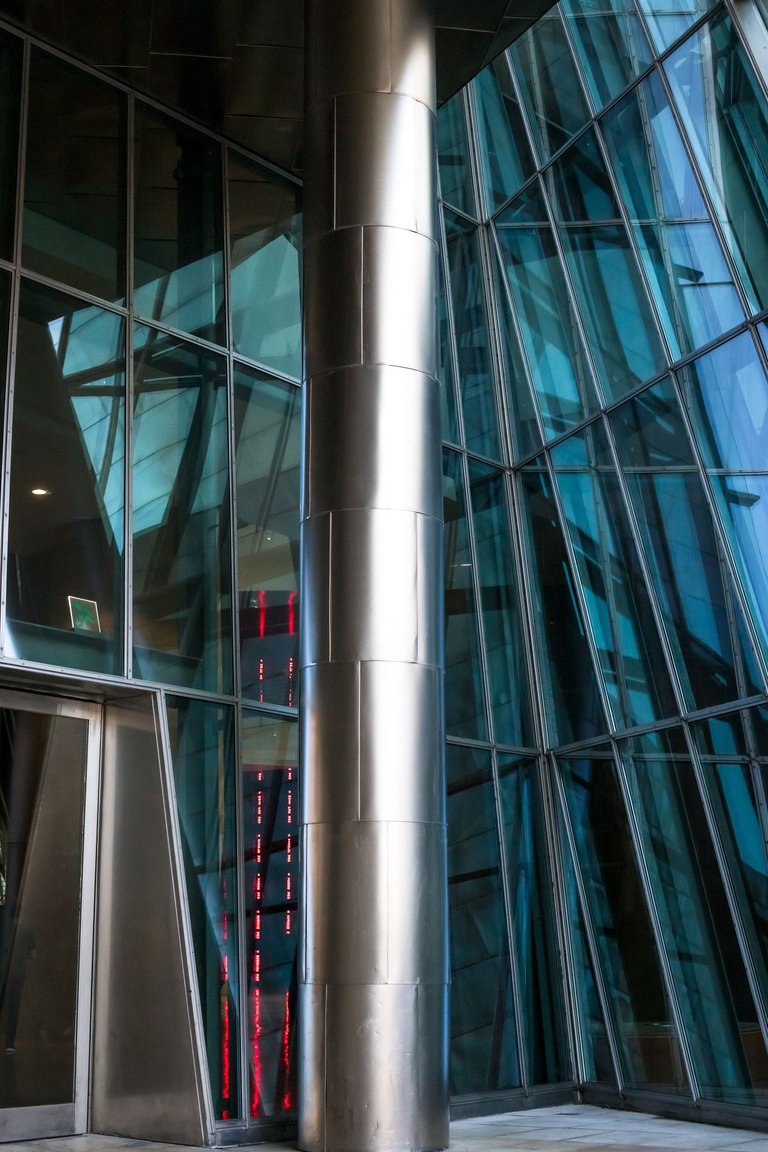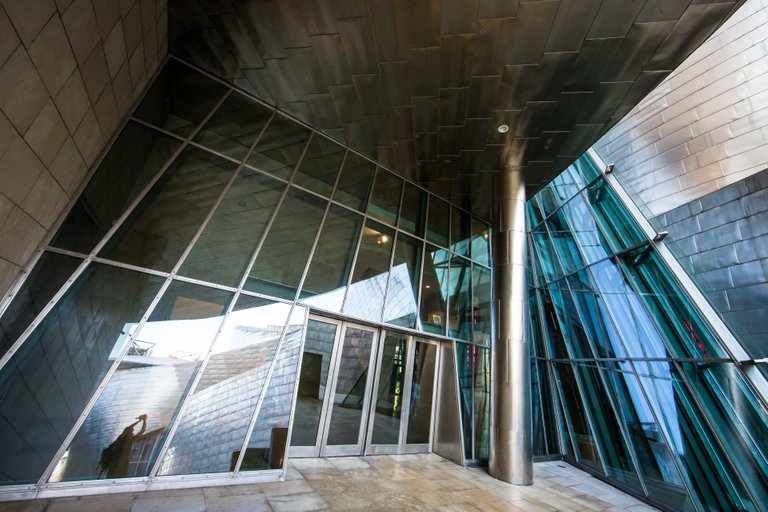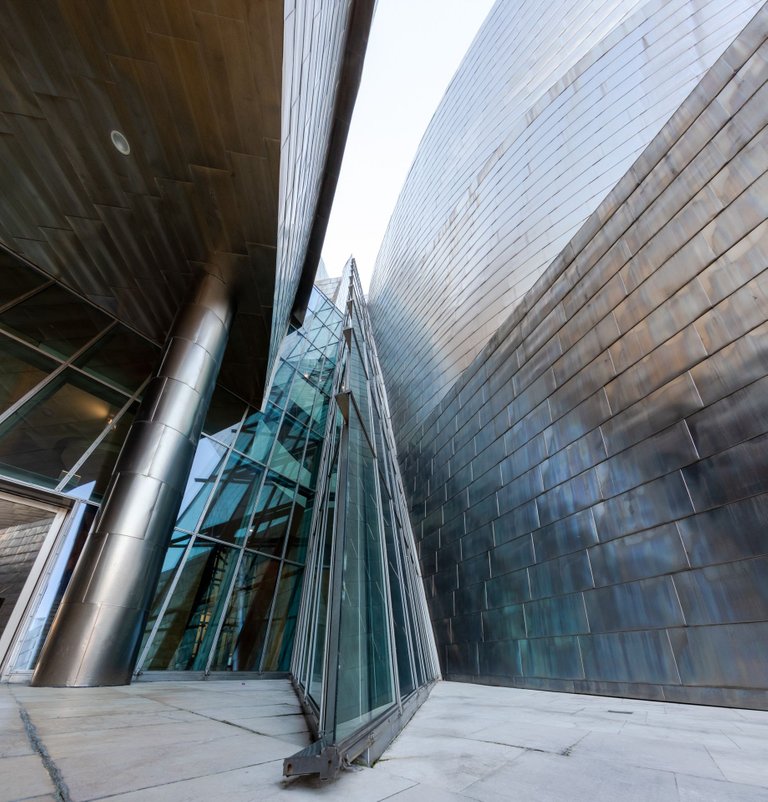 I also found the bridge and the way to go up! but the sky was just blue with no clouds so the sunset wouldn't be that spectacular! that's why I stayed down! i will go up the next day, just befor or after I visited the museum!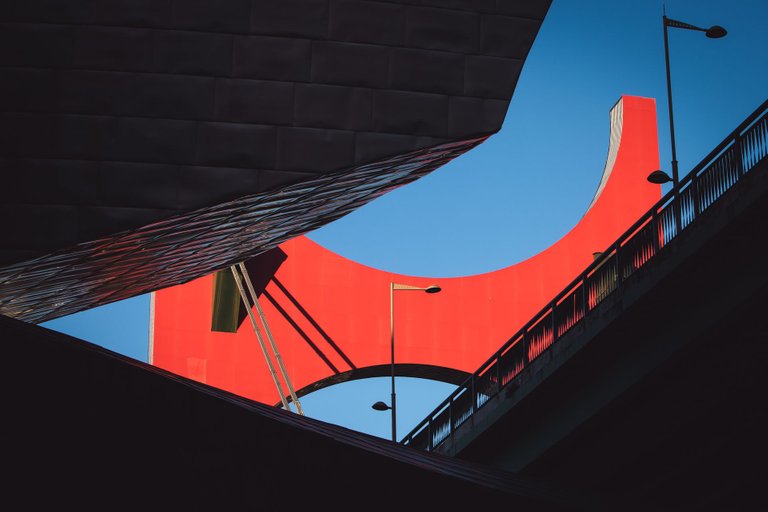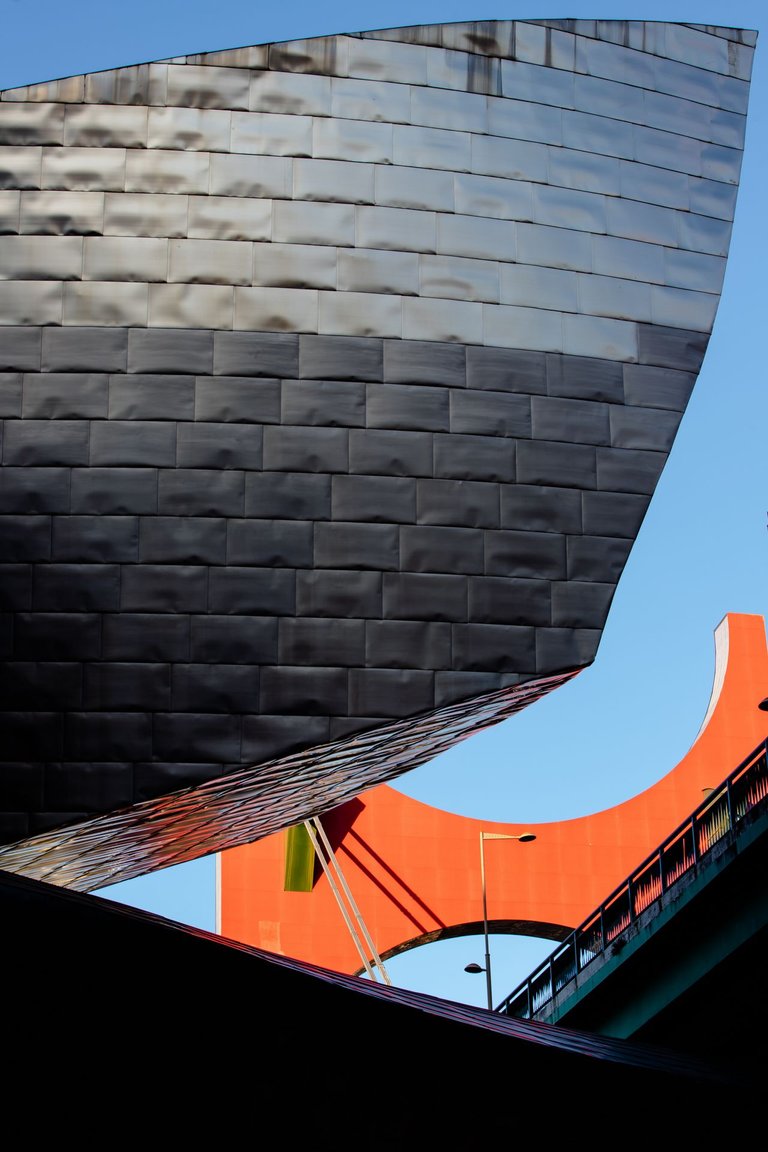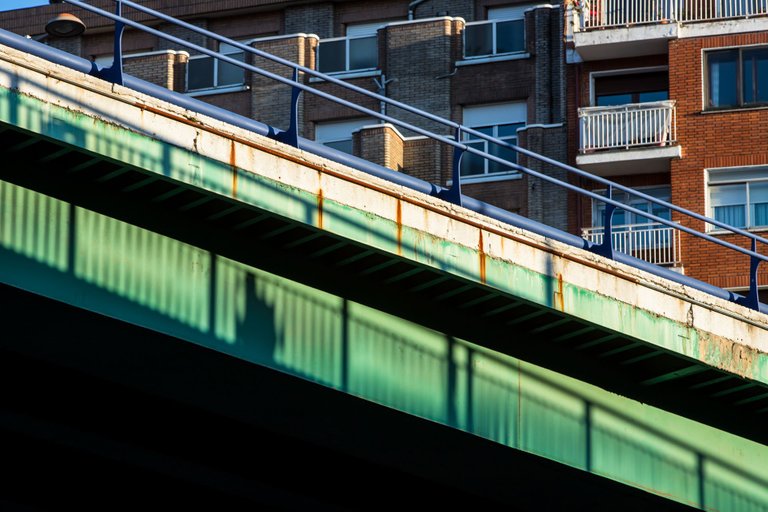 Than I discovered a place where the sunlight shine trough! It was a beautiful golden color! I rushed to the other side because together with the steam this could be a pretty sight!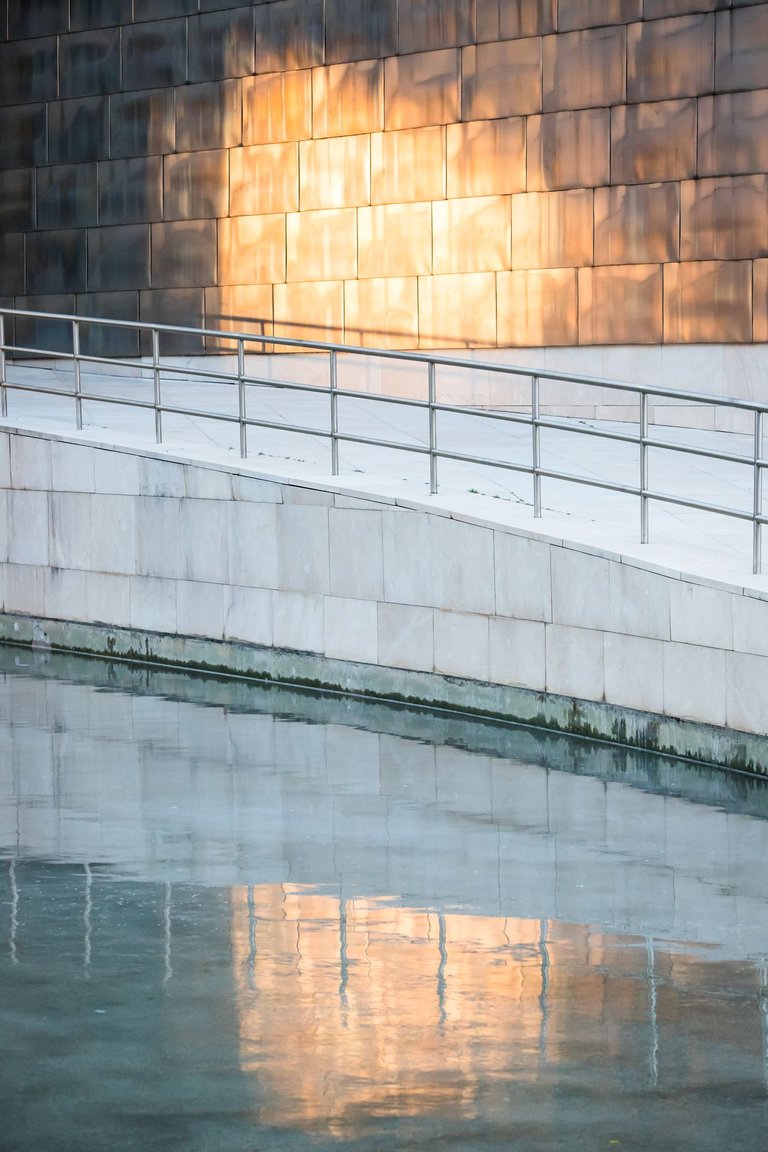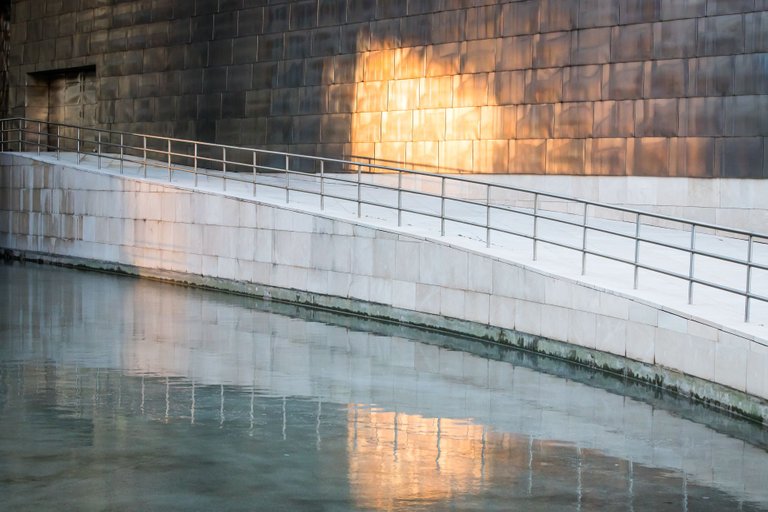 the steam was pretty awesome when i got there! there was a thick blanket laying on top of the water! And with the golden sunlight It was an awesome sight!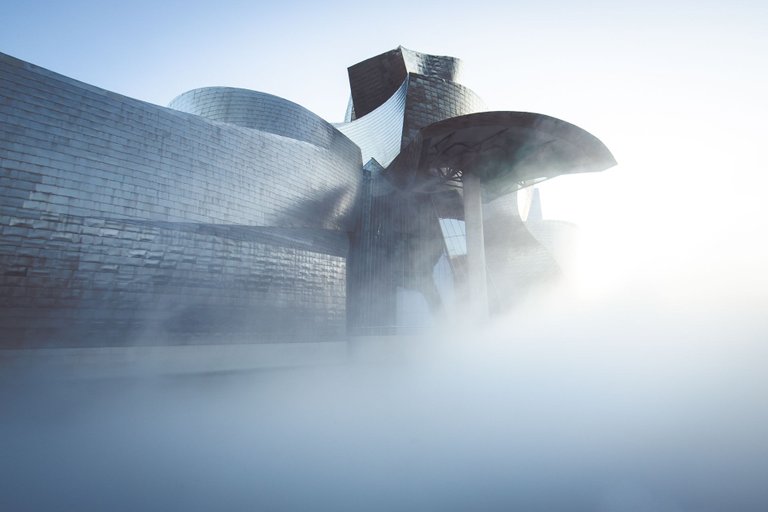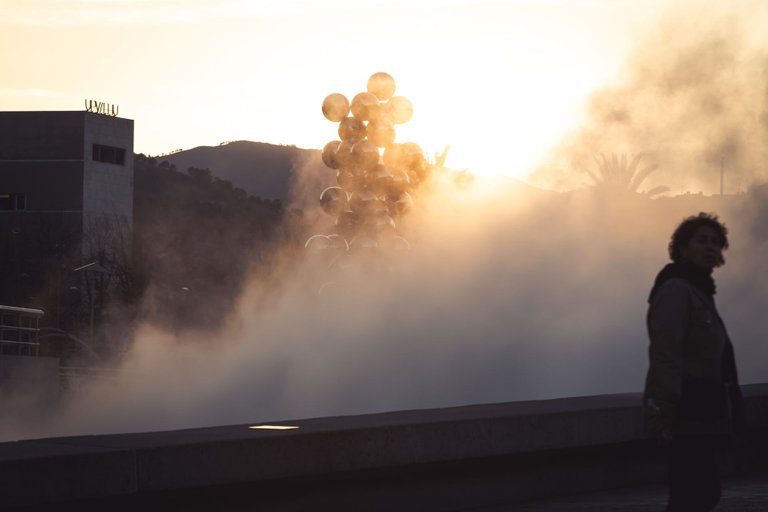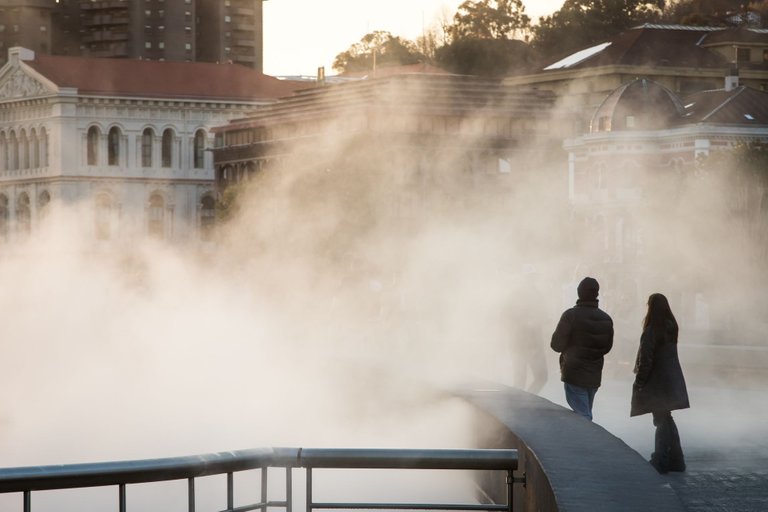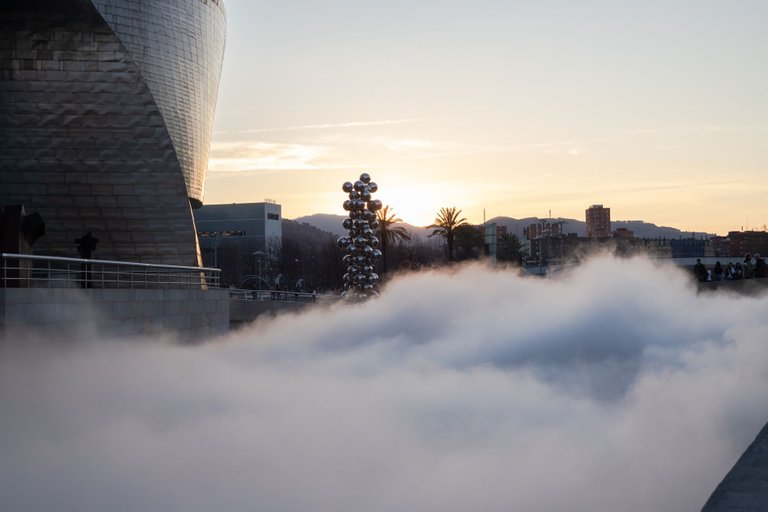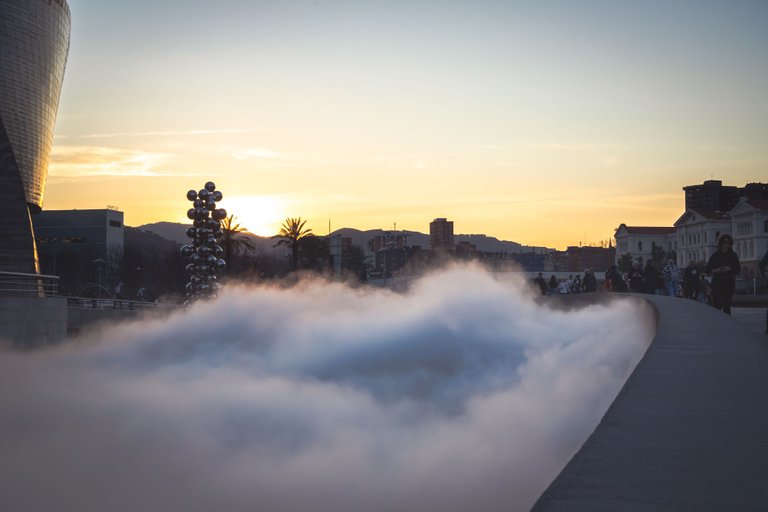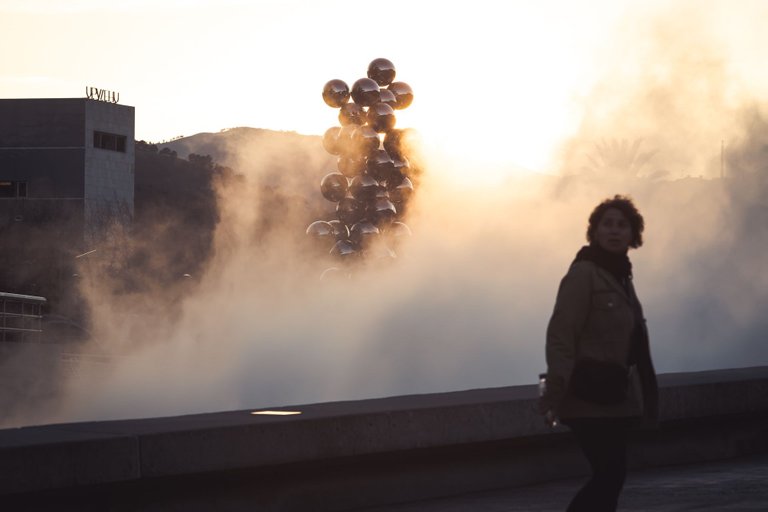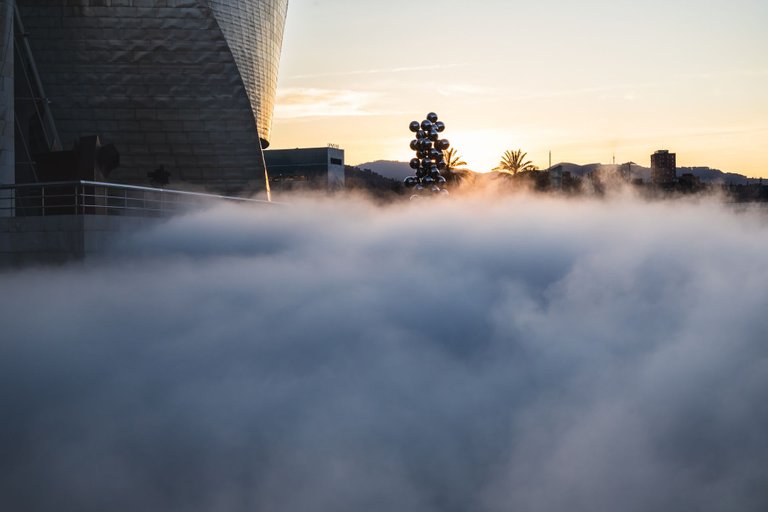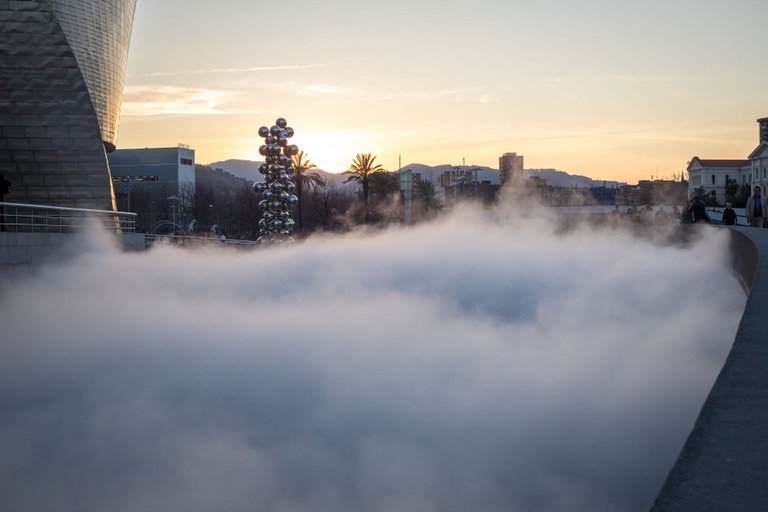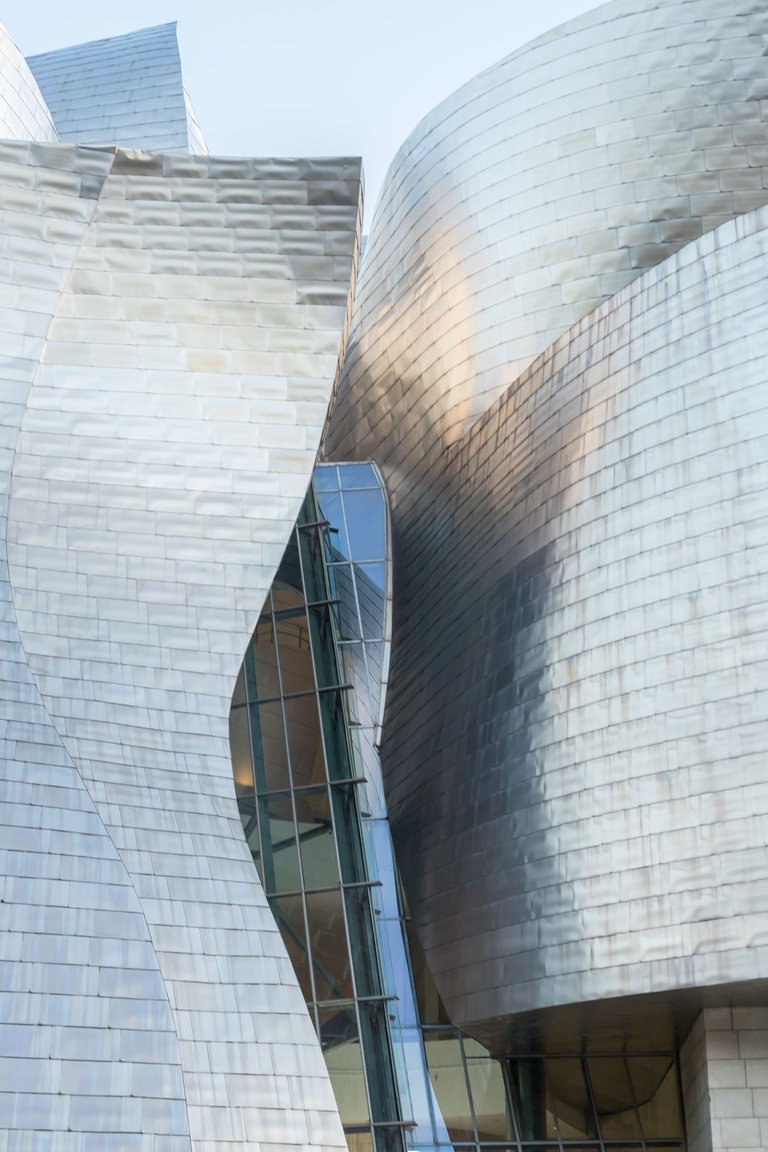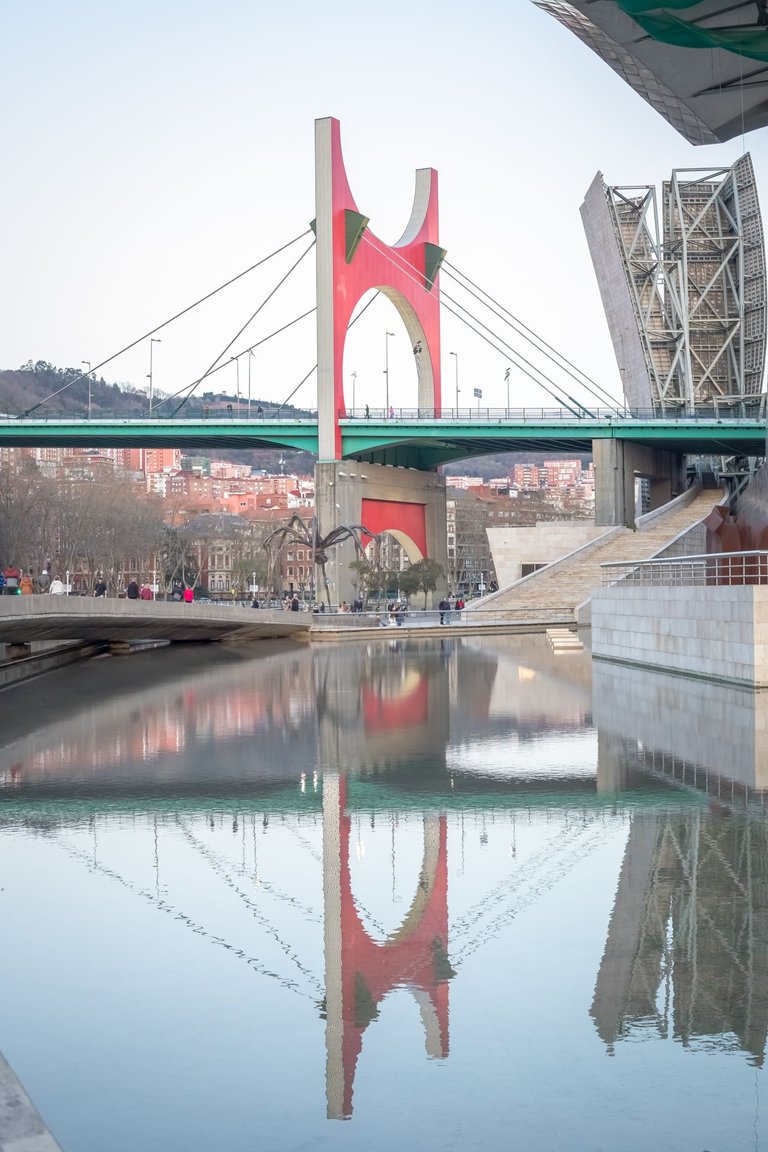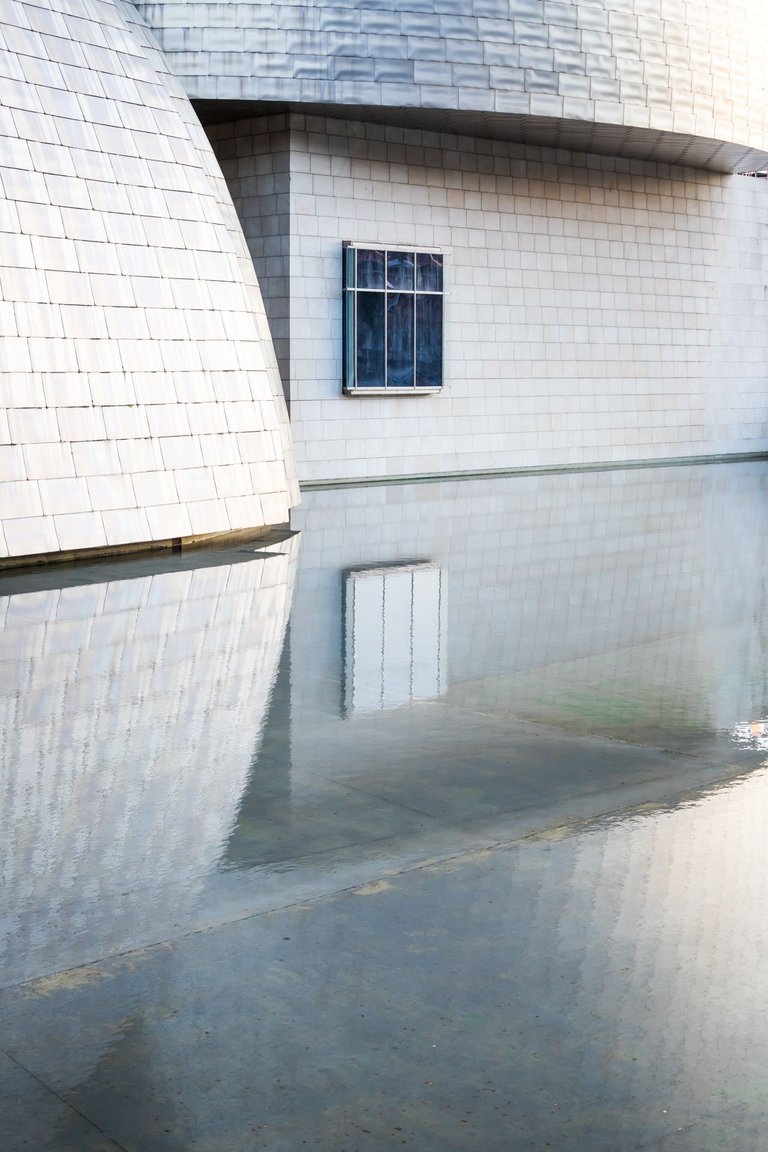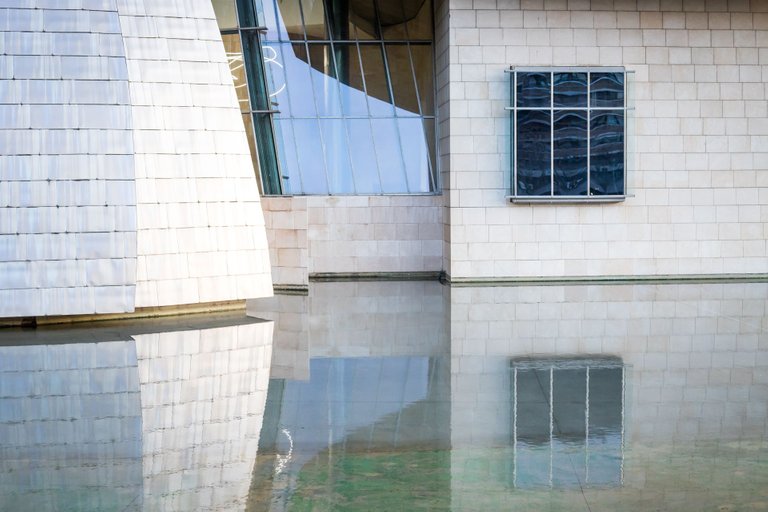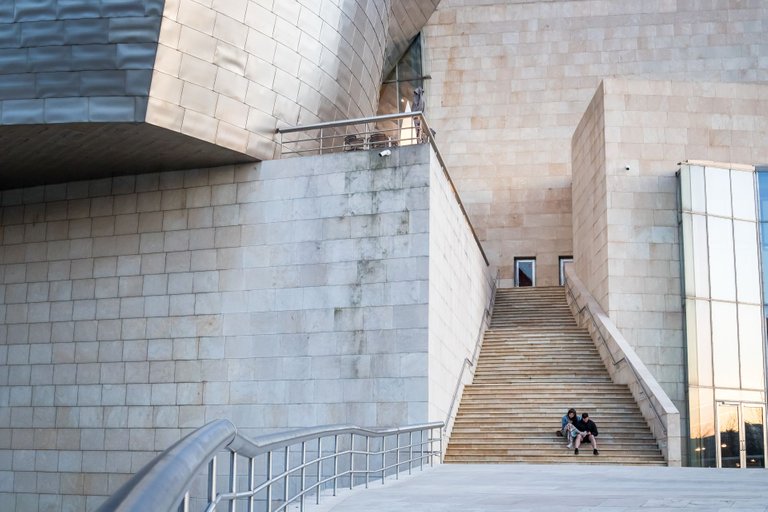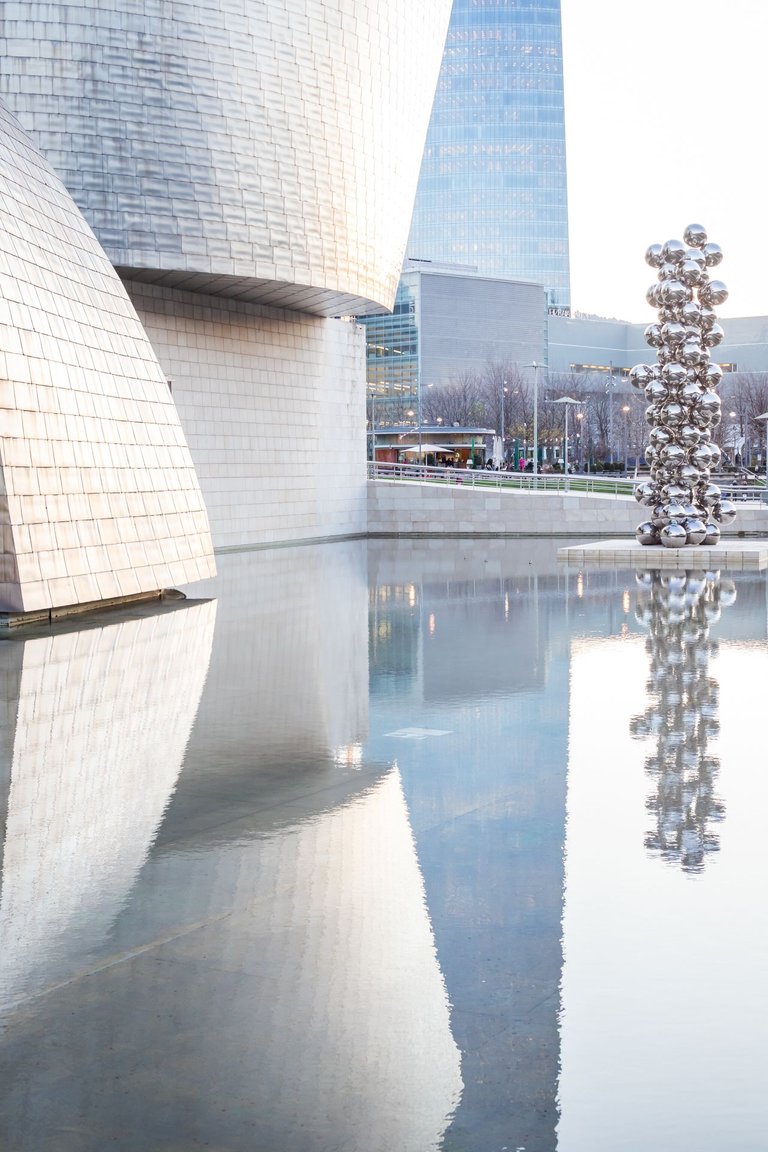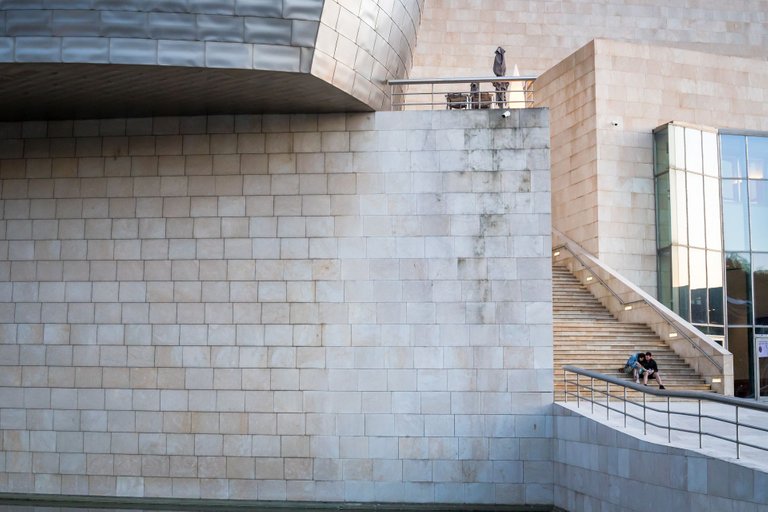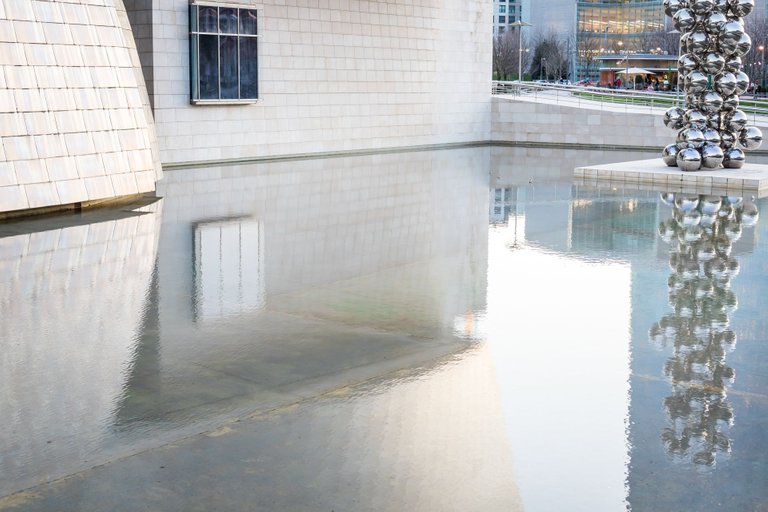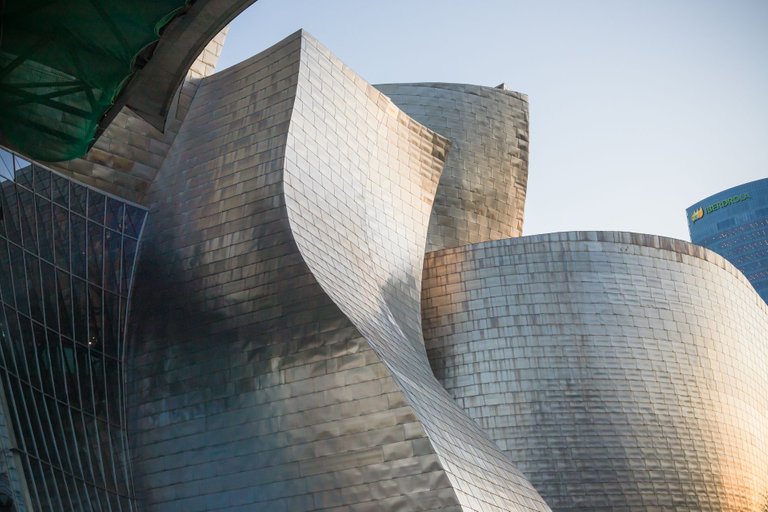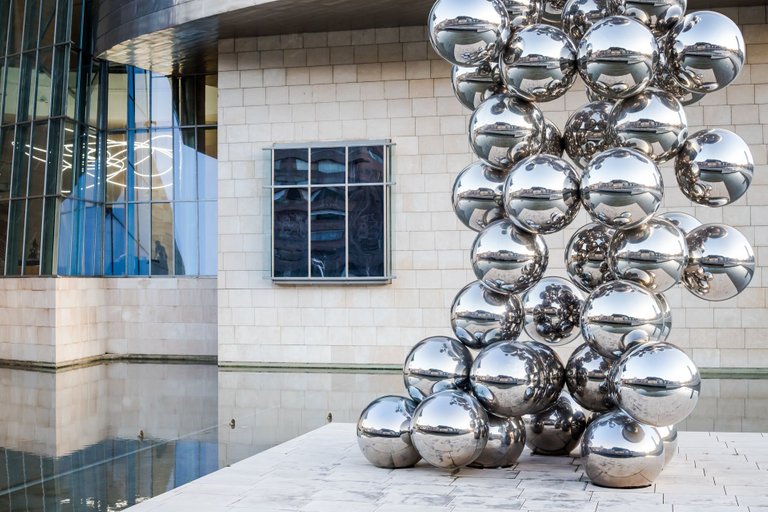 It's such a stunning building! I shot so many pictures around here! But after sunset it became pretty cold and I didn't have warm cloths with me! So I got myself some dinner and got back to my van! I totaly didnt think about staying there for blue hour and some night photography! It was a long day and I needed a good sleep because the next day I wanted to get up early to go visit the museum inside! but that's for my next blog here!
---
---