Fotowalk in Stahlsund [EN/DE]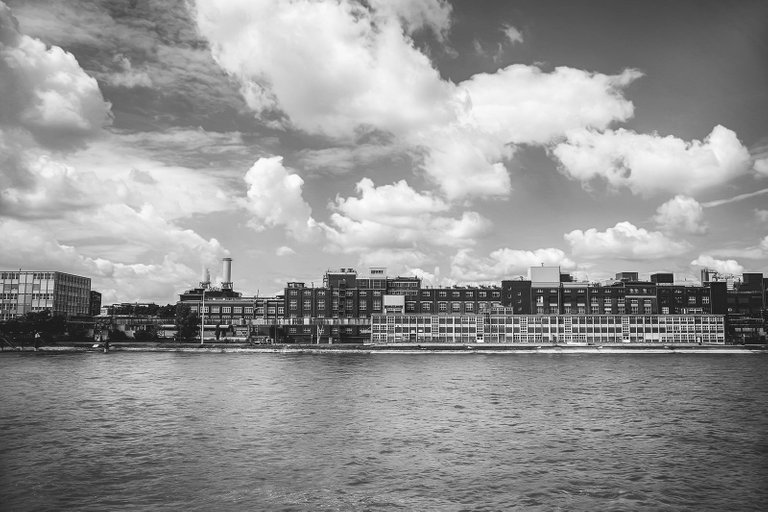 [EN] Hello my secretly dirty friends from at least "50 Shades of Grey" 😁
Another contribution to the #monomad (Black-n-White) Challenge with the focus on industrial culture and the associated art to tell with little a lot of History. The pictures were taken during a photowalk in the industrial quarter of the working-class city of Mannheim in Southwest Germany.
Salute
---
[DE] Willkommen meine heimlich versauten Freunde von mindestens "50 Shades of Grey" 😁
Hier ein weiterer Beitrag zur Monomad-Challenge (Black-n-White) mit dem Schwerpunkt Industriekultur und der damit verbundenen Kunst mit wenig, viel zu erzählen. Die Bilder entstanden bei einem Fotowalk im Industrieviertel der Arbeiterstadt Mannheim.
---
[EN] When you realize that you belong to the old iron.
[DE] Wenn du realisiert, dass du zum alten Eisen gehörst.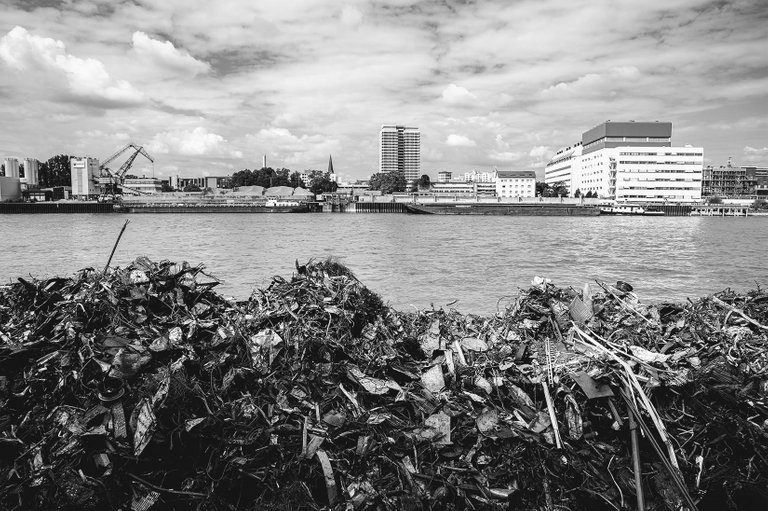 ---
[EN] WALL·E's Kingdom.
[DE] 99% wissen nicht, dass man Müll gar nicht trennen kann... da Müll nur eine Silbe hat.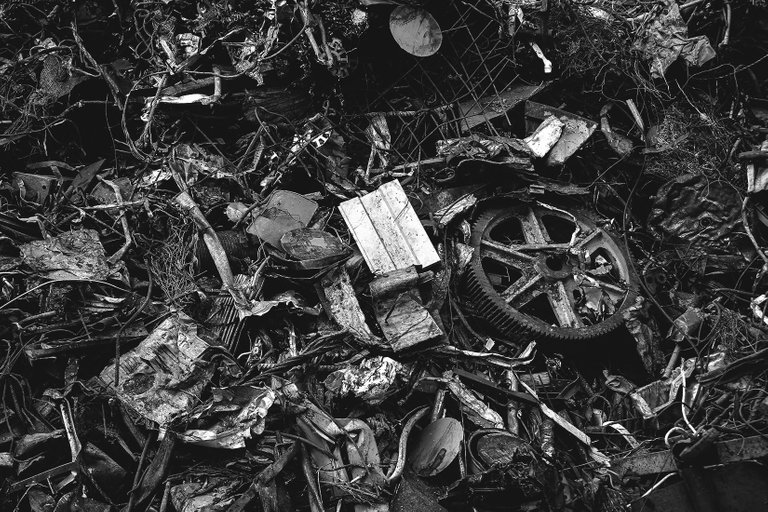 ---
[EN] Colossus of Mannheimos.
[DE] Koloss von Mannheimos.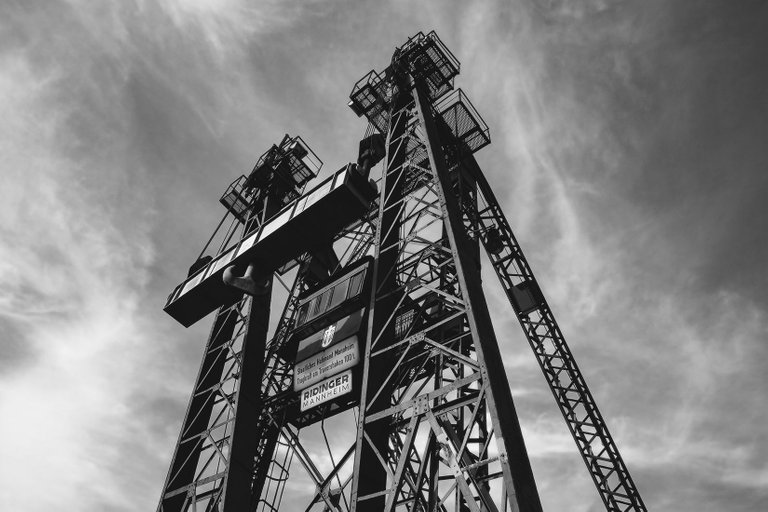 ---
[EN] Old fashioned storage connection interface.
[DE] Altmodische Speicherschnittstelle.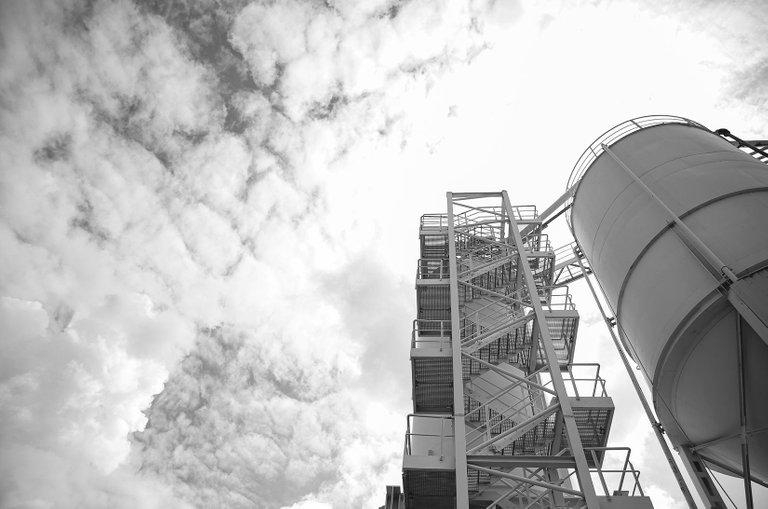 ---
[EN] At some point everyone gets on his track.
[DE] Irgendwann kommt jeder mal zum Zug.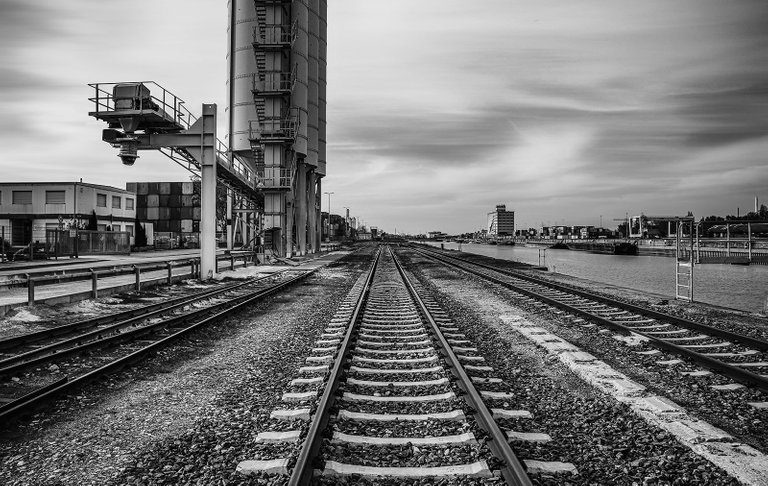 ---
[DE/En] Oldschool Admin-Dashboard-Controlpanel.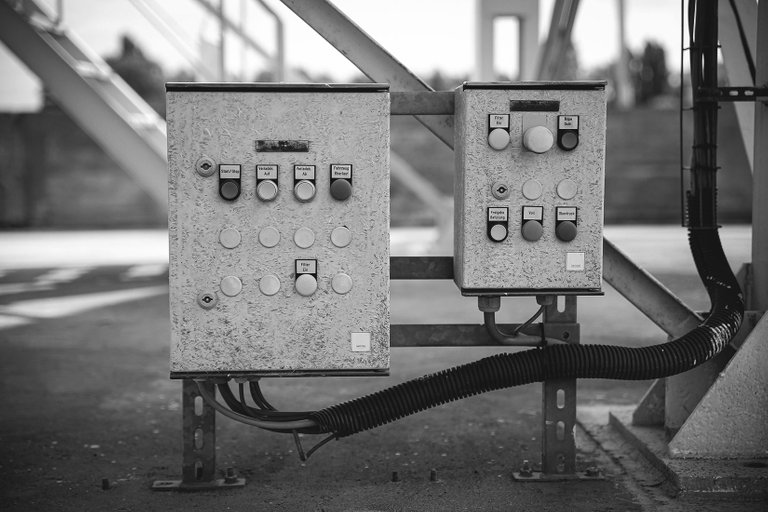 ---
Camera-Settings:
| Camera | Canon 5D Mark III |
| --- | --- |
| Lens | Canon EF 24-70mm f/2.8L |
| ISO | 200 - 800 |
| Aperture | F/3.5 - F/5.6 |
| Exposure | 1/600 - 1/1200 |
| Focal length | 24 mm - 55 mm |
| Location | Germany - Mannheim |
| Category | Industrial Photography |
---
---