Monumentale [Beton]ung EN/DE
[EN] Hello lovers of the narrow color frequency/wavelength range.
My entry for da crispy #monomad black-n-white challenge. The unmistakable star of the picture series is a fat concrete building, named Collini Center, settled in Germany, built in 1975, attributable to the Brutalism architectural style, which actually managed to rise above itself (95 meters, to be exact). For this achievement congratulations from my side.
Peace and "Hive Five"
---
[DE] Grüß Gott (natürlich nur wenn ihr ihn zufällig seht) Freunde des schmalspurigen Farbfrequenz-/Wellenlängen-Bereichs.
Mein Beitrag zur Monomad-Challenge (Black-n-White). Der unverkennbare Star der Bildserie ist ein in Deutschland sesshaftes, fettes Betongebäude (Collini-Center), das 1975 errichtet wurde, dem Brutalismus-Baustil zuzuschreiben ist und das es tatsächlich geschafft hat, über sich hinauszuwachen (genaugenommen 95 Meter). Dafür Gratulation von meiner Seite.
"Hive Five" und mit freundlichen Füßen
---
[EN] Building view from a distance.
[DE] Gebäudeansicht von Weitem.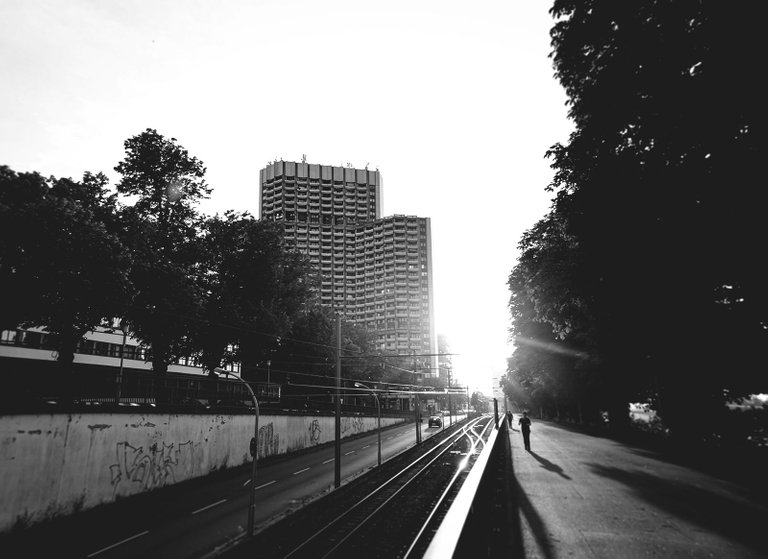 ---
[EN] Building view from close.
[DE] Gebäudeansicht von Nahem.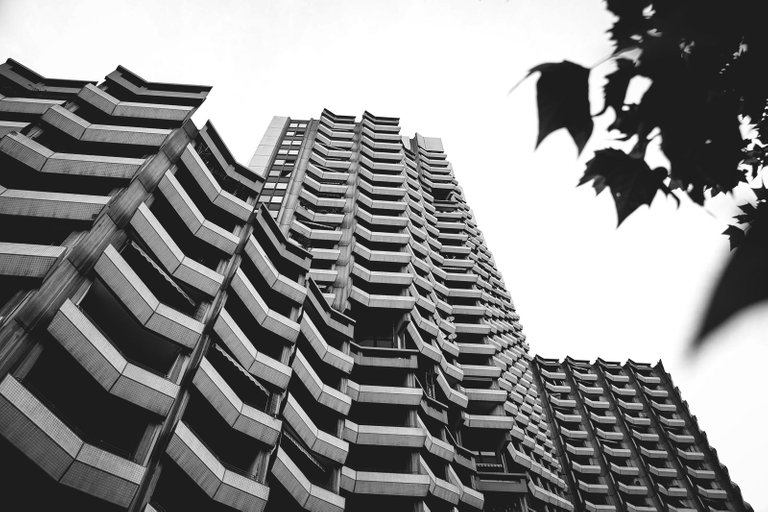 ---
[EN] Building view from bottom to top.
[DE] Gebäudeansicht von Unten nach Oben.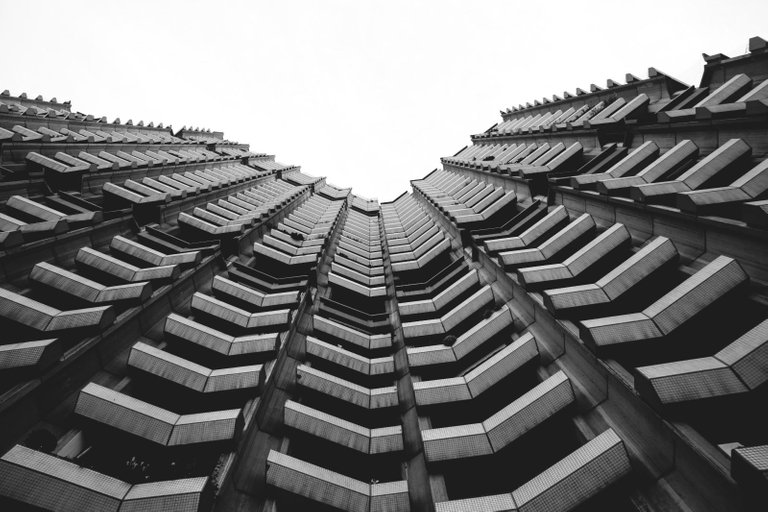 ---
[EN] Street name with short description of the name giver Don Collini.
[DE] Strassenname mit kurzer Bschreibung des Namensgeber Don Collini.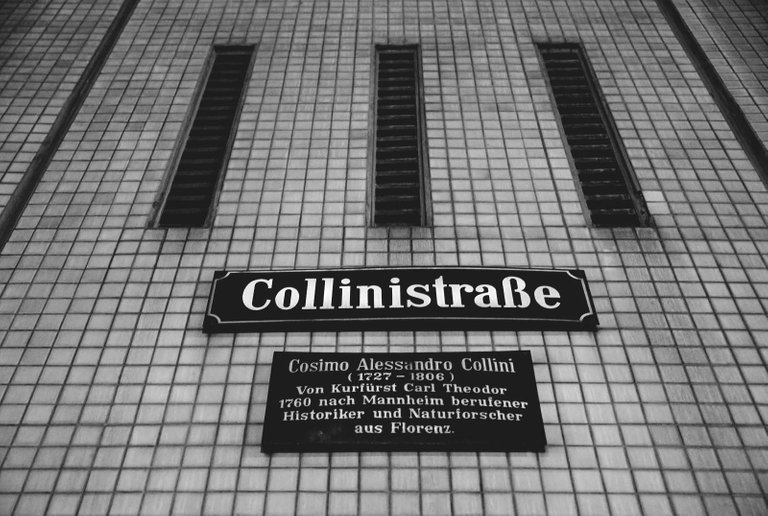 ---
[EN] Blurred and therefore GDPR compliant image to the frivolous ringing orgy of that fat building, which has managed to outgrow itself.
[DE] Verschwommenes und deshalb DSGVO-Konformes Bild zur frivolen Klingelorgie des fetten Gebäudes, welches es geschafft hat, über sich hinauszuwachsen.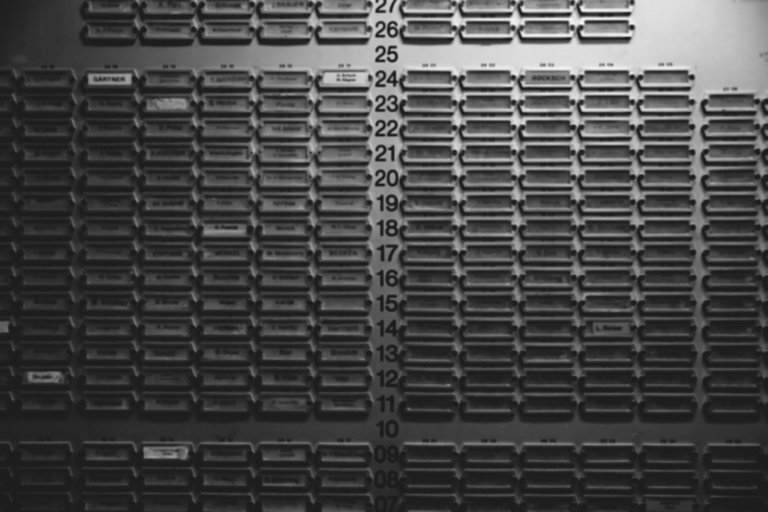 ---
Camera-Settings:
| Camera | Canon 5D Mark III |
| --- | --- |
| Lens | Canon EF 24-70mm f/2.8L |
| ISO | 100 |
| Aperture | F/2.8 - F/5.6 |
| Exposure | 1/200 - 1/1600 |
| Focal length | 24 mm - 50 mm |
| Location | Germany |
---
---