Ice Pixie | Splinterlands Social Media Challenge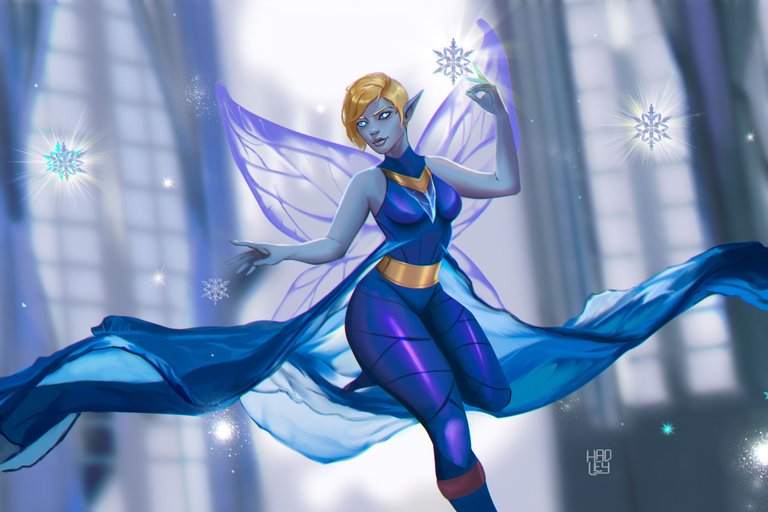 ---

The Cold has Arrived
And this one comes from Ice Pixie, the mischievous one of low temperatures who has awakened from the ice to make a mess all over Splinterlands.
This illustration has a quality worthy of the Splinterlands weekly art contest, but I have left it for the social media challenge because I have something nice on the way with @bronkong for the contest (although I have not started it yet) so I have spent a lot of time on this pixie and I hope you like it a lot, and tell me in the comments if you use this character for your battles.

Play Splinterlands Now❕

Tools:
Gaomon S620
Photoshop
Brushes courtesy of Imad Awan: Download here
🔰Process🔰

-Step 1:
As usual I have started with the sketch, specifically the pose of the character, leaving it quite centered on the canvas, also as for the waist, in the first sketch I have made it as realistic as possible but immediately I tried to make it as aesthetic as possible, so I have drawn a very thin waist with wide hips.

-Step 2:
I have opted for a completely blue color palette, yes, I know the character has blue skin and blue clothing, but I have also chosen shades of blue to use in the background. I have also corrected the posture of the legs, before I felt that they looked a little strange and no longer fit with the posture of the head.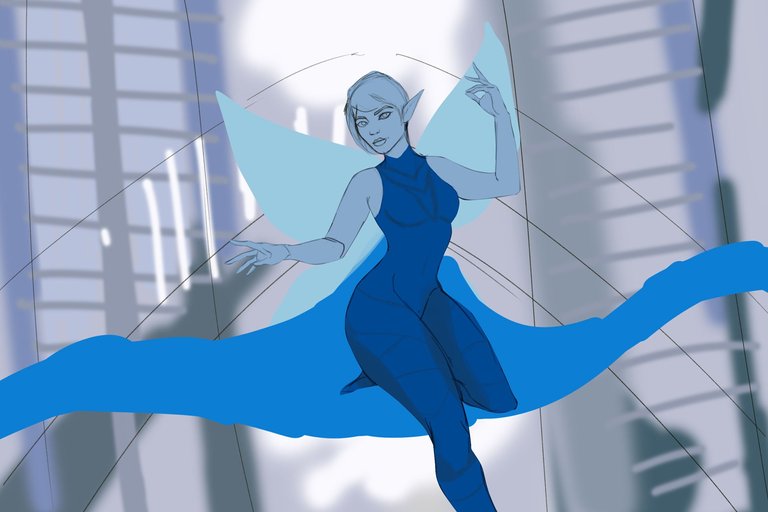 -Step 3:
I had a very good reference for the fabric, so I got to work with it, the trick for the fabric is to choose about 3 shades of the same color, in this case blue, also to soften the strokes and get good gradients and a texture closer to the fabric, as for the Pixie costume I have drawn some lines to give the feeling that it has a cool design.

-Step 4:
Finally I start working on the head of the Pixie, what I have done is to paint over the lines of the sketch so I get to keep the features of the face and to detail smoothly progressively and I have made a haircut a little different from the one I had sketched.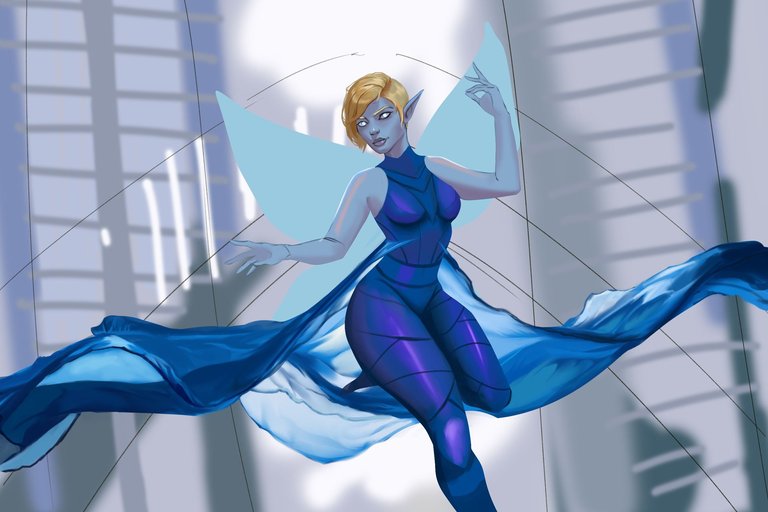 -Step 5:
For the background I wanted something like a big castle, I was going to have some stairs made of ice, but I decided not to do it to save myself some work and to give more importance to the Pixie, in the end it turned out that the out of focus background was ideal. I also searched for snowflakes in google to add them and combine them with the glitters that represent her magic.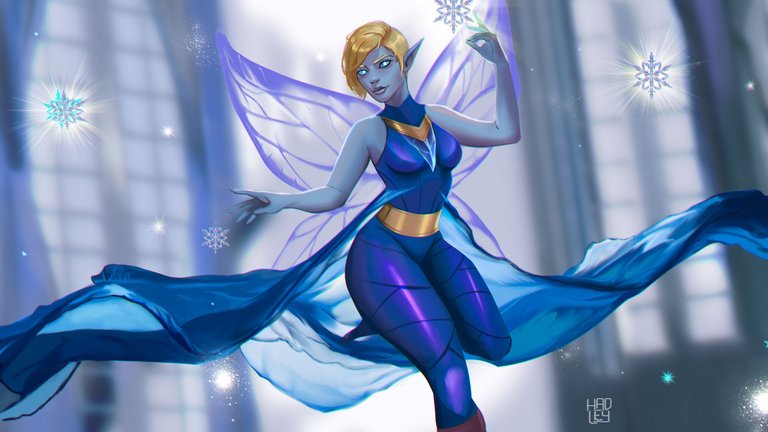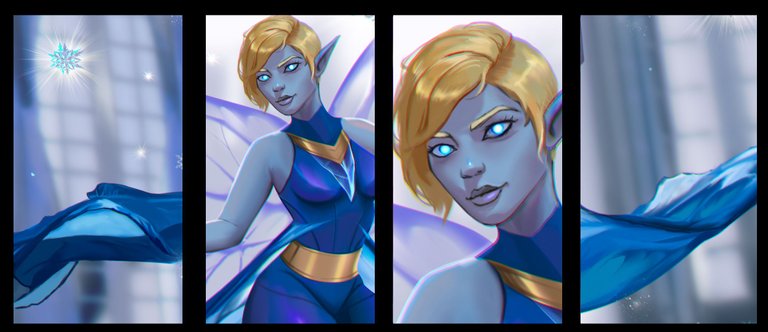 ---

I will leave you a GIF with the whole process on it, so you can better appreciate the illustration process.

---
---
See you in a future post!
Thank You for Supporting My Artwork
TWITTER | GHOSTMARKET |TERRA VIRTUA |NFT SHOWROOM | INSTAGRAM | FACEBOOK
⬆️ Follow ⬆️

---
---