Saori | Oni Collection #1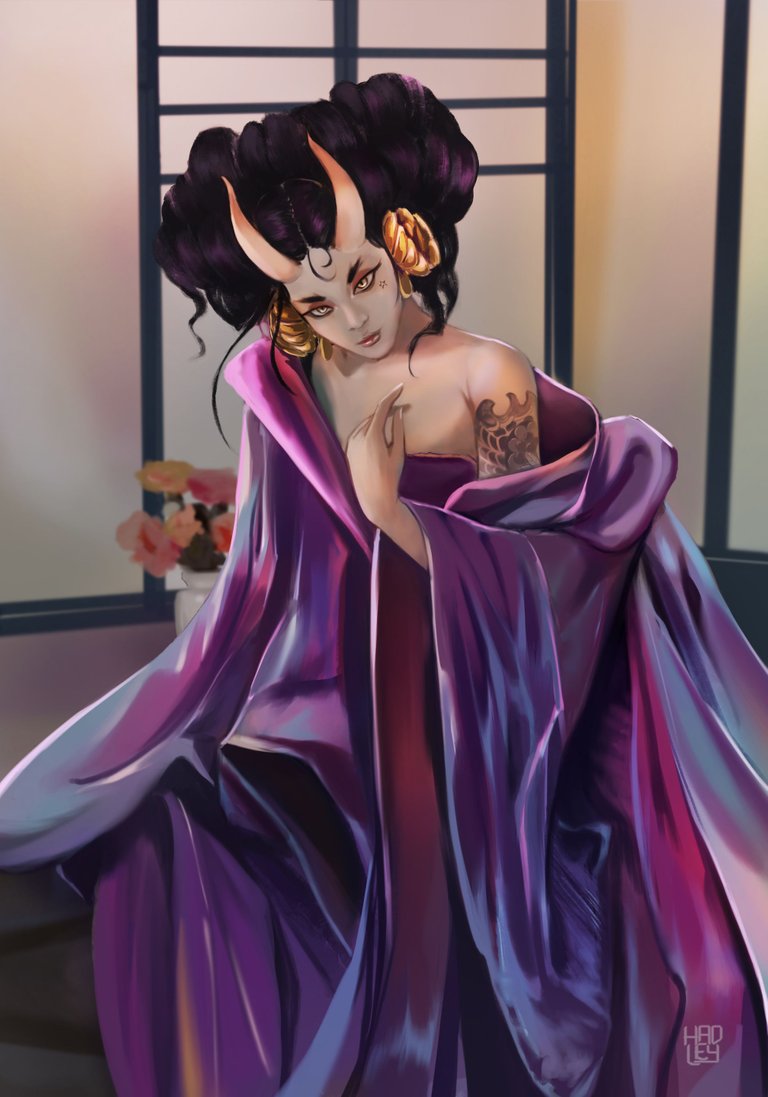 ---
Hi, there's something I've been thinking about for some time now and I think it's about time, but what about? you may ask, well, to create a new collection with a good number of illustrations.
Yes, finally I'm doing it again, and I have abandoned my opensea account and I want to return to the world of NFTs, but to make a powerful return, not just uploading one illustration per month or less, because that way I won't be known even at home.
So I will take advantage of my taste for Japanese demons and how beautiful they can be, to build a collection of at least 15 illustrations and I really hope you like it, so I present to you Saori whose name means "bloom", ideal for the beginning of this collection.
Visit me on Open Sea👇

Tools:
Gaomon S620
Photoshop
Brushes courtesy of Imad Awan: Download here

-Step 1:
As usual I began by sketching the figure of the woman, putting special emphasis on her horns and a slightly evil expression due to her demon nature.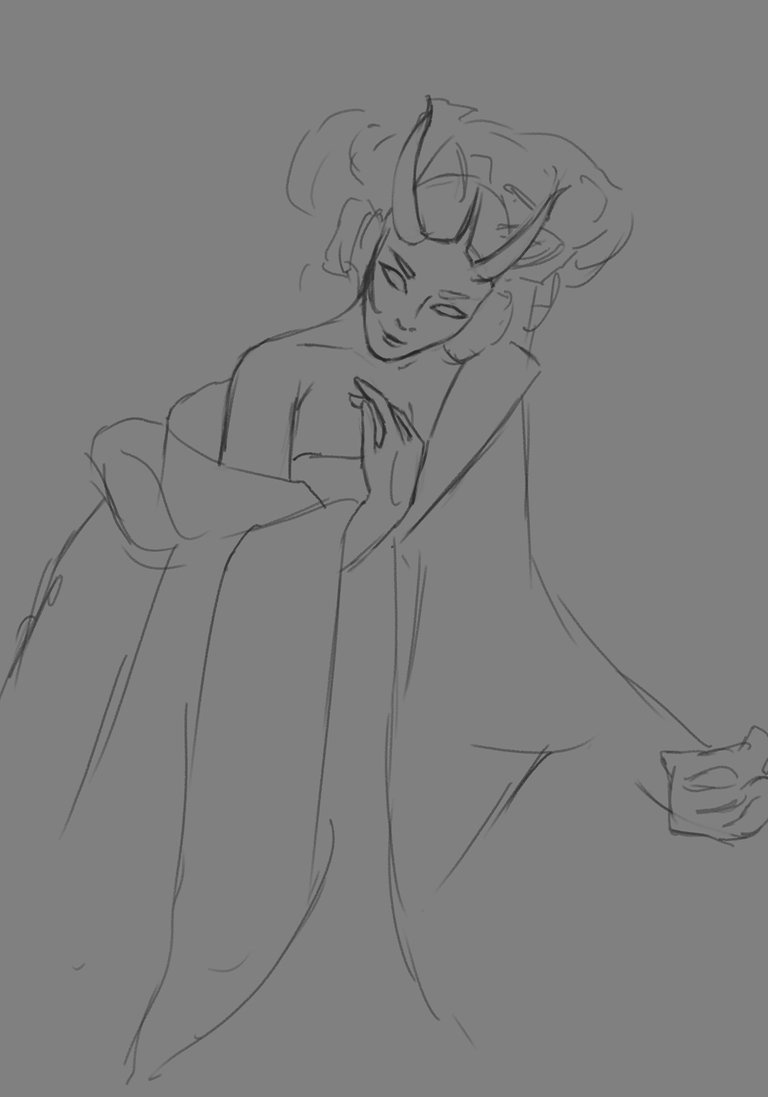 -Step 2:
To quickly establish the volume and illumination of the character, I resorted to grays, so I didn't have to worry about the colors yet and focused on the shape and first details of the character. Also, since I was turning the canvas all the time to see if the proportions were correct, I decided it was better to keep Saori in the opposite position to how I sketched her, I think this is her side for the camera.

-Step 3:
I decided on a purple palette, this is a strong and very striking color, ideal for the beginning of the collection and come on, everyone loves it. So on a layer set to "color" blend mode and with a diffuse brush, I gently gave the first glimpses of color to the character.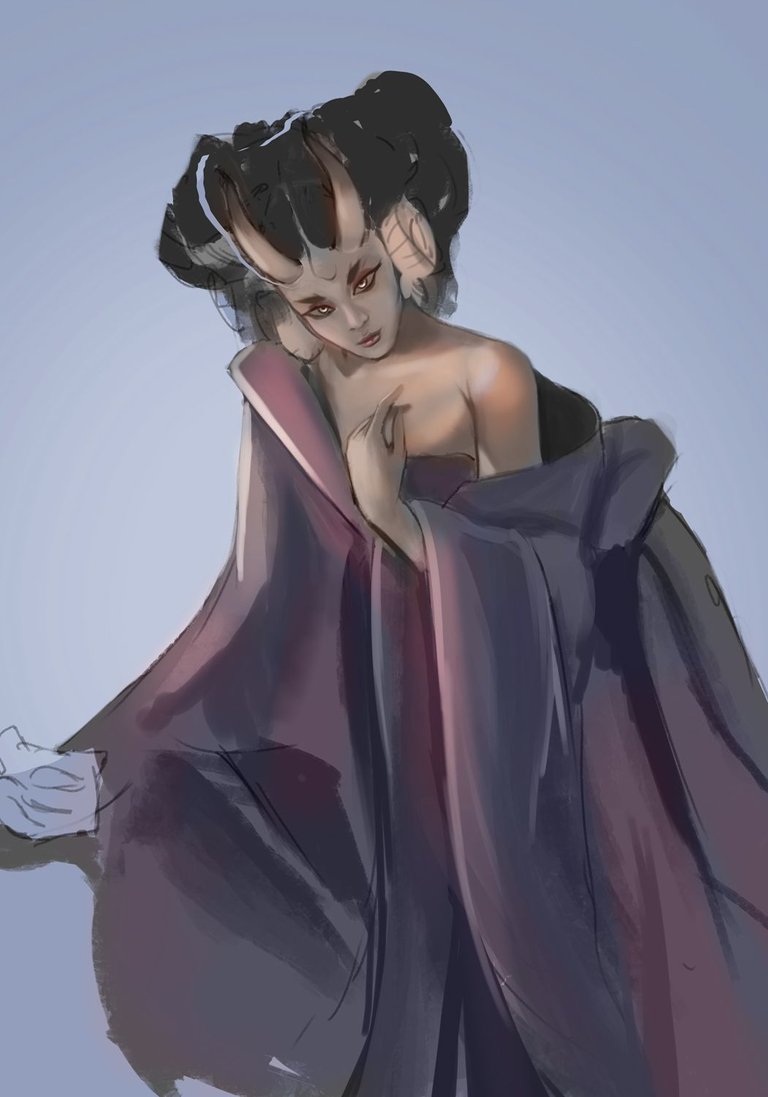 -Step 4:
But not everything is just adding a little color and that's it, because since I had not worked in detail the grays, I had to do it while coloring, so I used that brush you see in the upper right corner, with it I worked the clothes, as it allows me to get a firm edge and in turn a diffuse one in each brushstroke, so it was perfect for the folds of clothing.
I didn't do anything to the skin for now, but by coloring the hair in a dark tone, it immediately made the skin stand out with the tone it already had from before, also I was inspired by Yor from Spyxfamily to make the metal ornaments on the side of her head.

-Step 5:
And then I jumped directly to the background, I didn't complicate too much in it and therefore I tried to make it as simple as possible to not steal the girl's protagonism, the only exception is a vase and it's only there because I wanted to draw flowers (the other girls will have them) but in this first edition, the purple, the horns and the yellow eyes wanted to be the highlighting elements.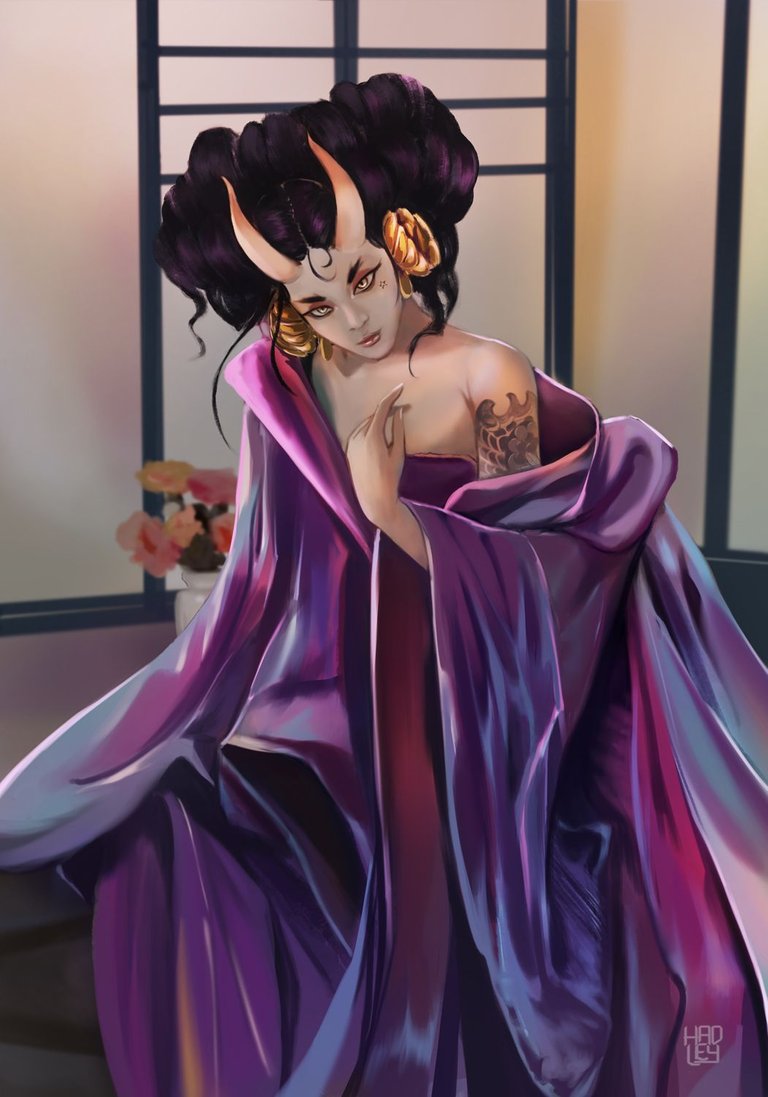 ---

I will leave you a GIF with the whole process on it, so you can better appreciate the illustration process.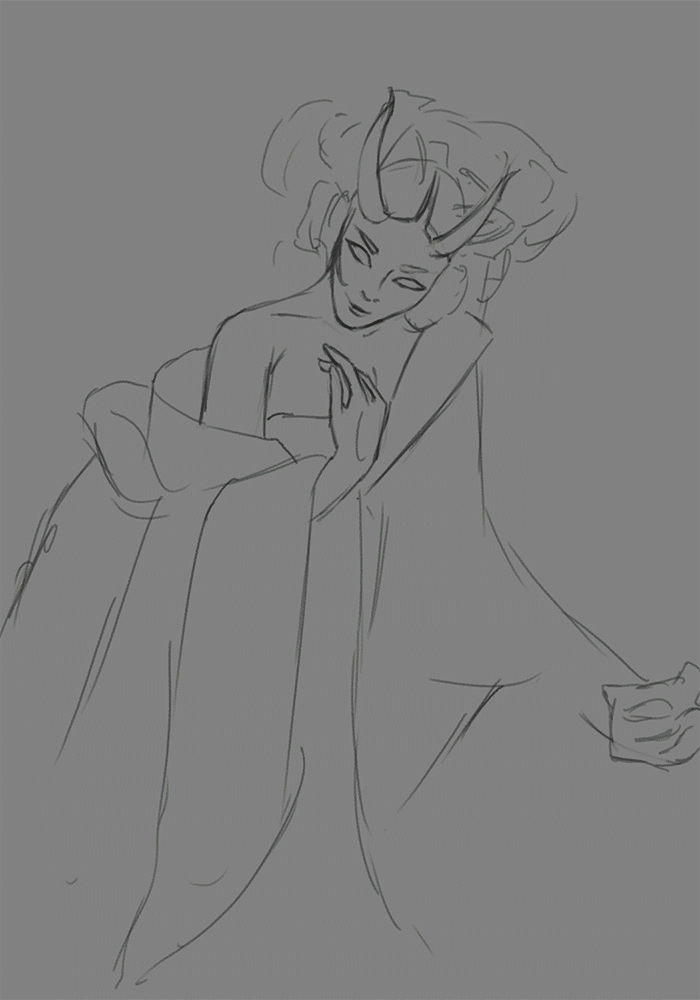 Tell me in the comments that you imagine when you see this illustration.

---
---
See you in a future post!
Thank You for Supporting My Artwork
TWITTER | RARIBLE | GHOSTMARKET | FOUNDATION |TERRA VIRTUA |NFT SHOWROOM | INSTAGRAM | FACEBOOK
⬆️ Follow ⬆️

---
---