My Pic of ToDay: Markplatz in Herrenberg | Market square in Herrenberg | Plaza del mercado en Herrenberg
My Pic of ToDay: Markplatz in Herrenberg | Market square in Herrenberg | Plaza del mercado en Herrenberg
Herrenberg ist eine deutsche Stadt südlich von Stuttgart im Bundesland Baden-Württemberg.
Die Weiler Mühlhausen und Raistingen gingen bei der Stadtgründung im 13. Jahrhundert in der Stadt Herrenberg auf. Um 1245 wurde Herrenberg unter Rudolf III. von Tübingen Herrschaftssitz der Pfalzgrafen von Tübingen, die auch "Scheerer" genannt wurden. Das älteste bekannte Siegel der Bürger von Herrenberg stammt aus dem Jahr 1278.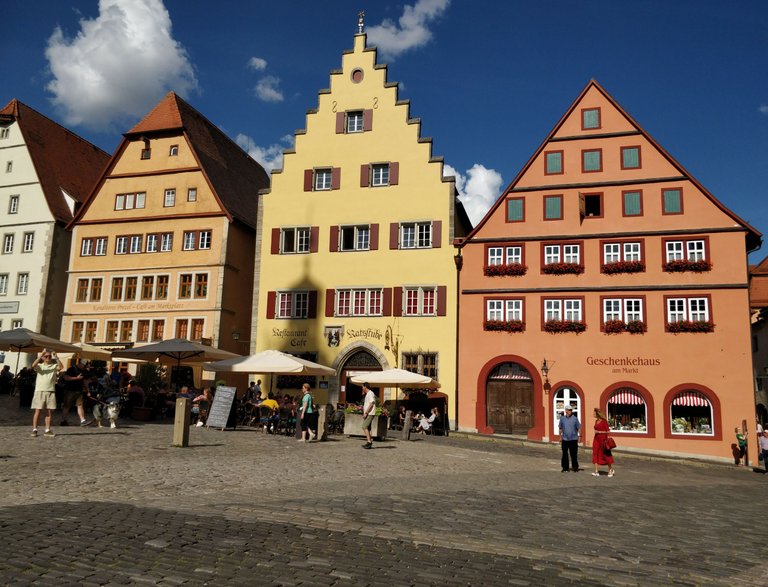 Herrenberg is a German city south of Stuttgart in the state of Baden-Wuerttemberg.

The hamlets of Mühlhausen and Raistingen merged with the city of Herrenberg when the city was founded in the 13th century. Around 1245 Herrenberg was under Rudolf III. von Tübingen seat of the rulership of the Count Palatine of Tübingen, who were also called "Scheerer". The oldest known seal of the citizens of Herrenberg dates from 1278.
Herrenberg es una ciudad alemana al sur de Stuttgart en el estado de Baden-Wuerttemberg.
Las aldeas de Mühlhausen y Raistingen se fusionaron con la ciudad de Herrenberg cuando la ciudad fue fundada en el siglo XIII. Alrededor de 1245, Herrenberg estuvo bajo Rudolf III. von Tübingen sede de la gobernación del Conde Palatino de Tübingen, también llamado "Scheerer". El sello más antiguo conocido de los ciudadanos de Herrenberg data de 1278.
Geo
Herrenberg, Baden-Würrtemberg, Deutschland
---
---