I MADE MY OWN CARTOON TRAILER - Hamza-art
If you are a anime fan then you will know who is Goku and if not i can tell Goku is one of the strongest character in anime and he is from a anime series called Dragon ball, Everyone who watch anime like Goku not as they favorite character but they still like him he is the most loved anime character and i like him to but my favorite.
Back again so i was just watching some video of people making 3D cartoon where i saw a video showing how to make a 3D model of Goku, all anime is 2D and it is very hard to make a 2D character to 3D so i watched the video and then searched on google
" FRONT BACK SIDE TO SIDE PIC OF GOKU " and i could find the perfect one but i took different pics and matched it together and then started design, after i was done with the character it was like this.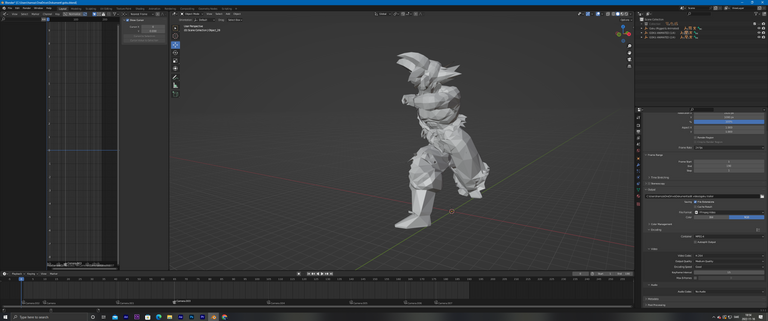 this was just the basic i did not color or make something on this so i just made a black background and then places my Goku there now because of the darkness aur Goku disappeared and it wasn't cool so i made some light but with the normal light it wasn't like a cinematic feeling so i made the light red and it gives some better look than before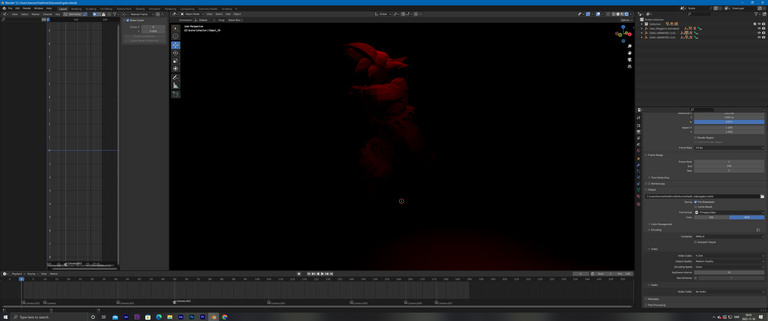 so i made two more rooms for other scene and made the same lighting i made a copy of the first model and made every thing same but changed the animation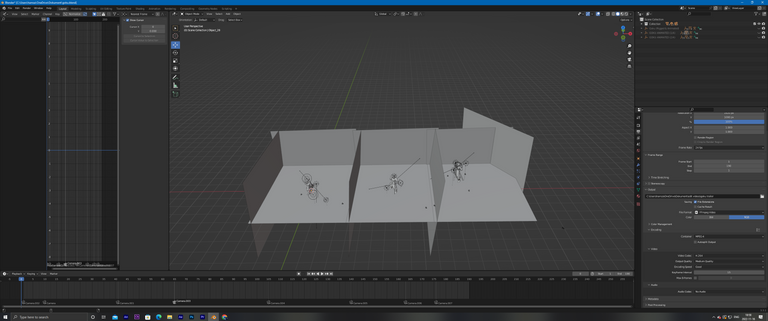 Now the most important scene comes where we almost show Goku so now I made a copy of the first Goku and started making color and texture in this trailer. Goku is normal so I took a pic and collared the same. Now my character, background and lighting was done now we are going to animate it the most hardest part now it took me a very long time to do that but the result was amazing after all that the last thing is camera not i wasn't making a real life film so we did not have a camera man so i made all that myself.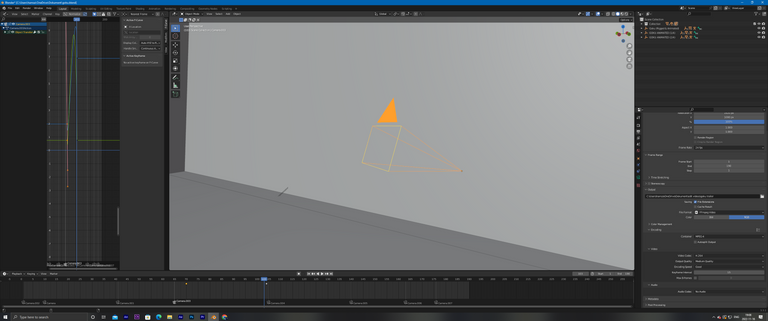 👆Now the yellow lined thing you see is the camera and it's not one I used up to 7 cameras, making camera movement is the easy part because it can basically be the camera and move around to my position.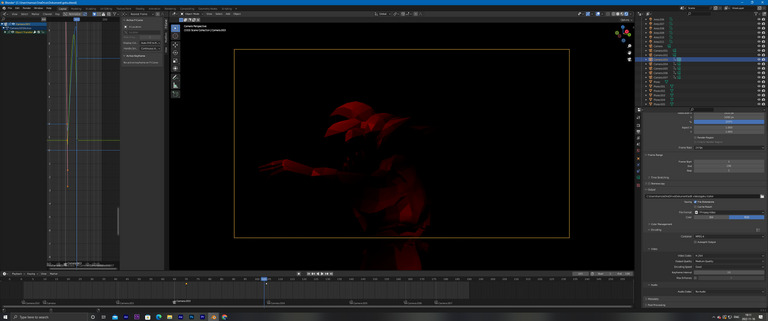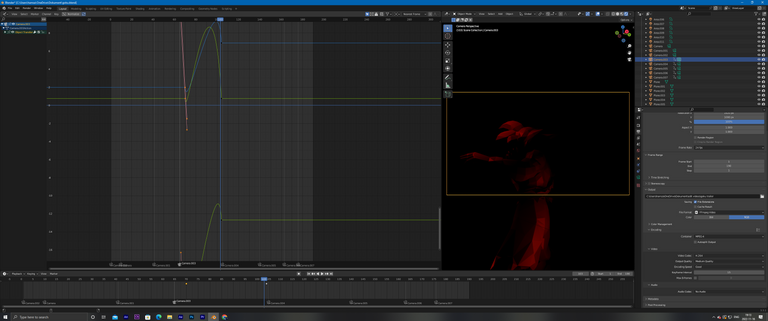 The pic you see is when I'm the camera and finding the angel not this is not so hard so it took me maybe 15 to 25 min and the graf you see is an easy way to make the camera move more cool then i could not do while filming. in the last part of the trailer you will see when i show Goku the camera moves very fast and different and that's made by the graf you see. I made the whole trailer in a software called BLENDER and the music is also added in blender so very fast I made this short trailer all on Blender.
---
---