MY DRILL BEAT - FREEVERSE 2
I have made many types of beats like lofi, trap, party, chopper and drill but my most favorite type is drill so if you have read the last blog freestyle beat - freeverse 1 i thought why not to make a part 2 so i decided to make a drill beat.
I started with a basic melody but the melody wasn't basic until I added Hi Hats, it started to sound good. I didn't want to have a beat fill to start the main beat or a direct hook so I cutted the melody, stopped the Hi hats and recorded a lion for the music haha. I used the lion roar so it would be an energetic start. The fun part was making the 808 glide. I have made the whole beat in Bandlab but when I saw the new update in soundtrap where I can make a drill 808 glide. I was almost done with the beat but wanted to make it different so I decided to make a producer tag with the name 808 mafia.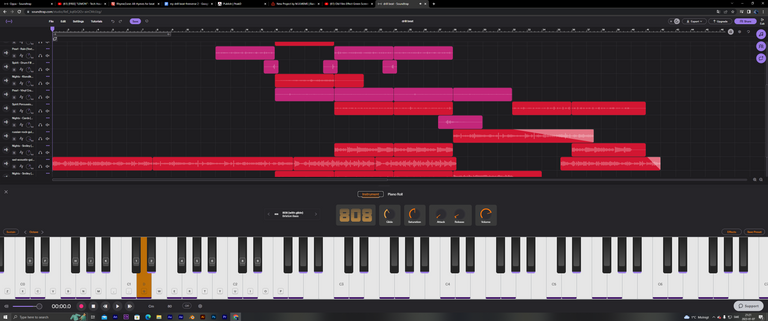 MAKING THE POSTER
Now was the time for making the poster for the music. I made a plane black bg and added a picture of a cartoon ninja character. I made a title (DRILL BEAT) and tagline Freeverse 2 like my last blog (freestyle beat - Freeverse 1) and then tried to make something similar to the first one. Now I want it to look different and cool so I added a broken glass pic and then made an adjustment layer and made it more energetic. I wrote my name with a small red in the corner of the drill beat. Last thing I did, I wrote a drill in Japanese and added it to both sides of the pic.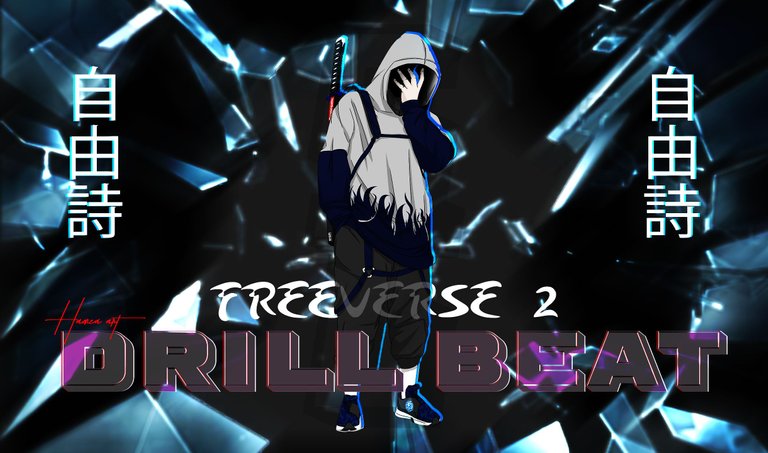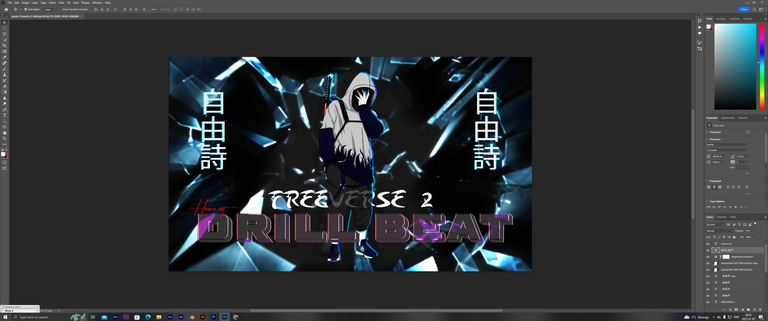 I thought why not to make blog of all my music but when i counted them it was 100+ so i decided to think about it.🙃
---
---