TTT: Discovering new music through love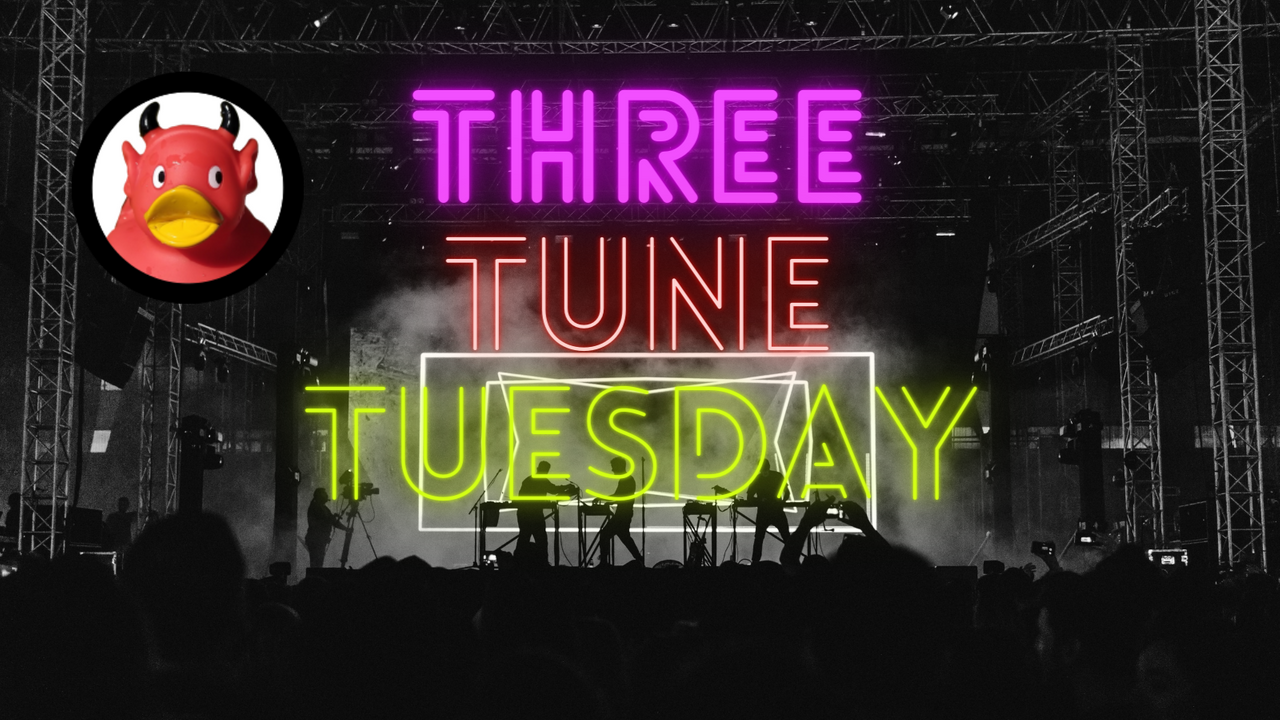 It is time for another #ThreeTuneTuesday. For those not familiar with it, here's an explanation.
About 78 Weeks ago @ablaze started this incredible movement:
Every Tuesday I'm going to share 3 songs which I like to listen to and I invite your feedback in the comments below. Or why not have a blast of your own Three Tune Tuesday and mention me in the post and I'll come and find the post and hopefully upvote it. It'll be a sweet way for us all to discover new music.

In 2003 I started an apprenticeship in an IT company. There is not much money to be earned as an apprentice. Luckily there was a university in town and some other educational institutions. I found a few guys and gals and together we rented a house. Everyone had their own room, we had a nice little community.
One day, two of the others had a friend over. That friend is now my wife. 😁
But when I met her (and was smitten) I learned she likes a band called "Blind Guardian". Never heard of them before. That was strange since it is a German band. But they sing in English.
"Well, let's give it a listen." was my thought. If the woman I'm interested in likes it, I should find out more.
They had just released their live album "Imaginations through the looking glass" and I was able to get a copy from one of my roommates.

"You have to listen to Valhalla" she said.
Oh boy. What was that? The speed of the drums, those fast and rich arpeggios, I was blown away. This was no "Die Ärzte", that was the only thing I was sure about. Did I like it? Not at first.
"But wait, there is more."
"Ok, what?"
"They are quite versatile, they also have slower songs."

Peter Jackson's version of "Lord of the Rings" was released not long ago at that point and finally animated me to also read the books. We were all taken away by Middle Earth and every two weeks we came together to play a pen&paper RPG set in Middle Earth. I was a Hobbit, by the way. But I digress.
Blind Guardian has a song called "Lord of the Rings"
Ok, that was more to my liking. I started to listen to this one (and others like it) many times and at some point Valhalla sneaked up on me again. Uh, I love it now. I got exposed to this band and their musical style for too long. I was hooked.
The challenge of #threetunetuesday is to restrict myself to three songs. No need to post the complete concert here, all those songs are available on youtube and if you enjoy what I linked so far I am sure you will give it a proper search. If you do not like it, there is no point in yet another such song.
So let us find out just how versatile these guys really are.

After being hooked I started to search for more songs and albums. What a great way to reach out to that fantastic woman I met the other day. "Got more CDs for me to listen to?". Of course she had.
And I discovered that Blind Guardian is even broader in their musical style.
Back then I was still consuming alcohol and of course we had a few beers during our Pen&Paper sessions. And after 5 or 6 hours our game master navigated us into a tavern where we had to perform a song to progress in the storyline. This song was sung more than once through the great halls of our roommate's "castle".

Those speedy songs made it into my "computer problem" playlist back then and they still are in there. Along with Nightwish, Evanescence and many other similar bands. Whenever I go deeper into a computer problem, fiddling around with my linux machine or just have a geeky problem to solve, there comes a time when I follow the stereotypical behavior and put on my headphones with that kind of music.
Most of those bands were introduced to me by my wife (back then my girlfriend). This music makes me remember those days, when the century had just started and in my mind I am back in my 20's.
Thank you for reading and listening.
Keep on rocking 🤘
Bis zum nächsten mal.
---
The embedded videos and songs are not mine, nor do I own any rights to them. They are embedded from youtube and serve an illustrative purpose for this article
---
---